#BestOfTweets 2021 Philippines: The champions got crowned!
#BestOfTweets 2021 Philippines: The champions got crowned!

A celebration of brands that championed innovation, creativity and purpose.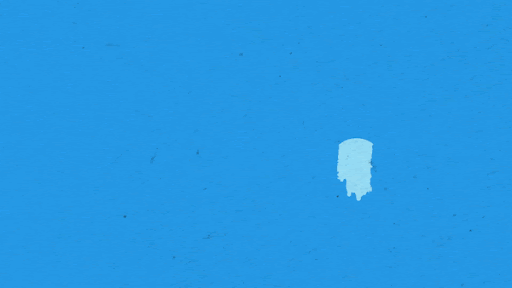 It's one thing to be trending — another to leave a lasting impression.
Amidst all the ups and downs of 2021, these are the champions that fought off many challenges and Tweeted all the way to the crowns. From groundbreaking launches to the most creative use of Twitter, these winning brands made us laugh, cry, reply and Retweet. 

Let's give it up for the standout brands and campaigns that are crowned #BestOfTweets Philippines this year.
Best Campaign for Driving Positive Change in Society
Our pick: @UnileverPhils with #Shop2GiveCare
For the past four years, Unilever Philippines' annual #Shop2Give campaign donates a portion of its proceeds to UNICEF in support of Filipino children in need. This year, @UnileverPhils went above and beyond, with the new #Shop2GiveCare campaign.

@UnileverPhils upped the efforts by adding another recipient charity, Gawad Kalinga, whose mission is to improve the quality of life of 30 underprivileged communities. Unilever Philippines also rallied the help of various influencers to drum up even more support for the big shopping event and drive even bigger impact for those who need it the most.

Thank you for Tweeting from the heart.

Agencies: Mindshare Philippines and NuWorks
Our pick: @unionbankph with #WillUBMine
Most ads in the finance industry tend to spotlight the convenience of their services or benefits of their products, but the Union Bank of the Philippines decided to take another route - a more relatable and human-centric, less stoic and product-driven route.

@unionbankph rolled out the clever #WillUBMine campaign, which used an authentic and humorous tone to demonstrate that they are the only bank that truly knows how to love their customers. The love was well requited, as Filipinos responded to the campaign positively, with significant lifts across ad recall and top of mind awareness. 

Love is in the air!

Agency: Draft FCB
Our pick: @LazadaPH with #LazadaPH1111SuperShow
11.11 has become a mega shopping phenomena that most brands tap into. To cut through the noise, Lazada Philippines turned to Twitter to bring their "shoppertainment" event to life. The e-commerce giant knew that Twitter is not only the home for entertainment-related conversations, but is also the platform to connect to big shopping moments.

To stir excitement even before the event, @LazadaPH kicked off the campaign with Branded Notifications, sending customers various deals in the lead up to the big show. During the live stream, the full suite of Twitter's ad solutions were deployed, including the powerful and effective Live Event Page. Finally, Lazada engaged various popular K-pop and local celebrities, and merged the live event and shopping experience as much as possible, while leveraging Allowlisting to enhance fan-idol interactions and fuel up conversations. 

All in all, a super event delivering on a Super Show promise!

Our pick: @Viu_PH with #TagDubOnViu (Tagalog dubbed on Viu)
Who doesn't want to watch their favourite K-drama in their own language? 

Viu_PH added that feature and made it more fun for Filipinos with #TagDubOnViu. The campaign was rolled out in different ad formats, but the star of the show was a series of videos showing the reactions of different VITs (or Very Important Tweeters) as they watched the dramas in Tagalog. Engrossed in the shows, their reactions - be it scared, worried or amused - were authentic and engaging to watch. 

This second-hand viewing experience brought Filipinos closer to the viewing experience, enticing them to try it out for themselves. Next episode, please!

Agency: Ogilvy Philippines

Best Campaign from a Newcomer
Our pick: @byscosmetics_ph with #LoveYourSelfHarder for Skin by BYS launch
BYS Cosmetics launched their new skincare line, SKIN by BYS, on Twitter, determined to go where beauty and skincare aficionados are. The campaign really hit home as it engaged a K-drama star as ambassador, in view of connecting to K-culture and its passionate fandom.  

@byscosmetics_ph flawlessly executed Twitter's 'Tease, Reveal and Sustain' launch strategy and boldly explored multiple ad formats as a way to drive full-funnel metrics. In the highly saturated beauty market, BYS Cosmetics' strategy to lead in a space where competitors are not yet fully present, paid off multifold. The skincare brand saw success on every front, from impressions and video views to online traffic.

Congratulations for cooking up Twitter's launch recipe to perfection, on your very first trial!

Our pick: @KFCPhilippines with #DoubleDown
Being the first in Asia to launch the 'no buns, all meat' burger, KFC Philippines brought the meal back by popular demand for a limited time. In the #DoubleDown launch, @KFCPhilippines spurred awareness and hype - and even purchase intent - by focusing on its mouth-watering ingredients. 

The Twitter audiences bit because they loved it. Fans Tweeted excitedly that they needed - or even deserved - the delicious Double Down. For @KFCPhilippines, impressions, engagements and organic traffic were all delightfully delicious.

Agencies: Mediacom Philippines and Ogilvy Philippines
Best Connection to Culture
Our pick: @PondsPH with #GlowLikeWendy
The Philippines is home to the 3rd biggest #KpopTwitter community globally. So when Wendy from K-pop girl group Red Velvet became Pond's new ambassador, the brand turned to Twitter to launch its latest product: Pond's Triple Glow Serum.

Despite a limited budget, @PondsPH pulled off a full-fledged launch strategy, leveraging different creative ad formats to engage Filipino K-pop enthusiasts. The campaign paid off, with overwhelmingly positive conversations on Twitter and even better ROI, with engagement rate and video views outperforming industry benchmarks.

And Pond's also won the hearts of the Filipino #KpopTwitter community.

We stan!

Agencies: Mindshare Philippines and OLIVER / U-Studio Manila
Winner: @Spotify_PH
Spotify once again dominates the music conversations on Twitter in the Philippines. 

To maintain the top spot on the Twitter charts, the music streaming platform takes every effort to understand their audience's behaviours and interests - then leans in with gusto. @Spotify_PH also taps into cultural moments like Halloween or phenomena like K-pop to drive cultural relevance and spark exciting conversations amongst fans.

By identifying the most culturally relevant topics that fans are interested in, @Spotify_PH could wrap the brand into the conversation, leading to rich conversations about music - and of course, about Spotify.

When it comes to audience engagement, Spotify just doesn't miss a beat!

Our pick: @TourismPHL with #SafeTripPH
To encourage domestic travel as the country started easing on lockdowns, the Philippines Department of Tourism used a fun and engaging way to broach the delicate topic of travelling during a pandemic. 

The highlight of the innovative #SafeTripPH campaign was Twitter's emoji engine, which was deployed to share correct information about travel guidelines in unexpected ways. The Twitter's emoji engine enabled the campaign to customise over 30 emojis to match more than 30 local destinations, each with customised replies, images and landing pages. @TourismPHL also used different ad solutions including Carousels and Conversation Button to further drive engagement and conversations. 

The lighthearted and innovative approach that also delivered educational messages is unique to Twitter. And a brave move by @TourismPHL for taking the route less travelled. 

Agencies: Touch XDA and EON
See the winners from other markets: