#BestOfTweets 2021 Malaysia: The champions got crowned!
#BestOfTweets 2021 Malaysia: The champions got crowned!

A celebration of brands that championed innovation, creativity and purpose.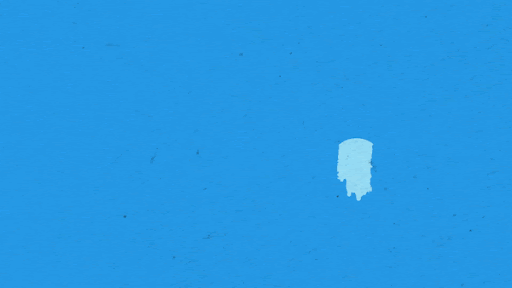 It's one thing to be trending — another to leave a lasting impression.
Amidst all the ups and downs of 2021, these are the champions that fought off many challenges and Tweeted all the way to the crowns. From groundbreaking launches to the most creative use of Twitter, these winning brands made us laugh, cry, reply and Retweet. 

Let's give it up for the standout brands and campaigns that are crowned #BestOfTweets Malaysia this year.

Best Campaign for Driving Positive Change in Society
Our pick: @axiata with #AdvancingToZero
The planet is burning up and Axiata wants to do their part to help. Malaysia's biggest telco took the mission to heart and launched #AdvancingToZero, a campaign that not only talks the talk, but walks the walk, too. Driven by the vision that people and the planet can co-exist in balance, @axiata set the ambitious goal of reaching net-zero carbon.

At the center of the campaign is a video that features Axiata's employees across the organization sharing the steps the company is taking to ease their impact on the planet, and to make our world worth leaving to our children.

Axiata's ambitious efforts to lead by example are both impactful and inspiring.

Agencies: ADA Malaysia and Saatchi Malaysia
Our pick: @MiloMalaysia with #TimeforMilo Merdeka campaign
Every Malaysian grew up with fond memories of the iconic Milo can, so Milo launched the heartwarming #TimeforMilo Merdeka campaign to mark Malaysia's Independence Day. Evoking a gentle nostalgia of childhood and simpler times, audiences on Twitter were asked to share their fondest memories of the Milo can. 

Though Malaysians still debate the pronunciation (is it Mai-lo or Mee-lo?)  everyone agrees #TimeforMilo brought back many sweet childhood memories. It also drove significant positive engagement and conversations on Twitter, with @MiloMalaysia replying with its own take on its iconic can and childhood joys.

Are you team Mai-lo or team Mee-lo?

Agencies: Publicis Malaysia and Spring Creek
Our pick: @McDMalaysia with #SyukurBersyukur (Syukur's Gratitude)
McDonald's wanted to lift the spirits during yet another socially distanced Ramadan, so they produced a Ramadan video series about a boy named Syukur and his experience in understanding and appreciating the values of Ramadan. The charming and comical series was so touching it spoke to the heart of Malaysians across all ethnicities, not only those who observe Ramadan. 

This campaign is a masterclass in using storytelling to connect with audiences at the most important time of year.

And the results agree: the campaign overperformed on all KPIs, including a 20% increase in view-through rate and a cost per view that's half of Twitter's benchmark. 

Kudos to Syukur (and @McDMalaysia)!

Agencies: OMD Malaysia and Leo Burnett Malaysia

Best Campaign from a Newcomer
Our pick: @AikenMalaysia with Aiken Tea Tree Oil #AikenAcneFreeSkin
Understanding that younger audiences turn to social media to find solutions for their skin problems, Aiken came up with a plan to drive sampling for their anti-acne skincare range Aiken Tea Tree Oil on Twitter. @AikenMalaysia asked Twitter audiences to Retweet with hashtag #AikenTeaTreeOil for a chance to win a product sample.

While the idea and execution are simple, the success of #AikenAcneFreeSkin campaign was in finding a brand voice on Twitter that really resonated with its audience. By using Bahasa Melayu hashtags and local lingo,  @AikenMalaysia instantly became a likeable brand. 

With 3.3 million impressions and 110k engagement, Aiken's first campaign was a great achievement worthy of the crown. 

Agency: PHD Malaysia

Our pick: @NetflixMY with #MoneyHeistMY
For the launch of the final season of Money Heist, one of the most viewed series globally, Netflix Malaysia rolled out its own activation. @NetflixMY set out to make a statement so they reached out to Malaysian superstar Yuna and the Malaysian Philharmonic Orchestra to remake the famed theme song, 'Bella Ciao'. The result is a wonderful collaboration that has swept the country by storm. 

Netflix also cleverly leveraged different Twitter ad formats so users could experience different user journeys and take various actions. At the same time, Branded Hashtag #MoneyHeistMY helped supercharge the heist-related conversations. 

Oh, take my money already!

Agency: UM Singapore
Best Connection to Culture
Our pick: @Tenaga_Nasional with Merdeka 2021 #RaikanMalaysiaKita (Celebrate our Malaysia)
As the country celebrated Independence Day, Merdeka, Tenaga Nasional wanted to take part in the occasion and shine a light on Malaysians' tenacity and generosity. And its Merdeka 2021 campaign is an homage to the country borne of that spirit.

@Tenaga_Nasional created a touching short animation, 'Celebrate Our Malaysia', which tells the stories of four Malaysians overcoming a myriad of pandemic-related challenges, while helping others along the way, regardless of ethnicity or background. Each story held unity at the heart, a message that resonated with Malaysians through and through - beautiful!

Agency: Entropia Malaysia
Our pick: @NetflixMY
Netflix Malaysia takes this one, too! Already having won in the Best "Launch" award, the story about the Money Heist launch campaign and Yuna's remake of 'Ciao Bella' is a known success. But that's just one of @NetflixMY's many accolades - the brand has truly mastered the art of localising their marketing efforts in order to really connect with the local audience. 

Throughout their campaigns, Netflix Malaysia identifies local cultures and approaches that help people relate to a show, not only piquing their interest but igniting organic conversations around it, too.

Our pick: @astroonline with Sports Pack #SokongMalaysia (Support Malaysia)
Astro's challenge was clear: drive subscription for their 'Sports Pack', despite various Olympic events being available on free channels and the #Euro2020 tournament having ended recently.

For insights on how to approach the task at hand, @astroonline tuned into the sports conversations on Twitter. Astro gained a deep understanding of the Twitter sports community in Malaysia: they're patriotic and very passionate about supporting local sportspeople. 

Astro then crafted the Sports Pack campaign to lead the #Tokyo2020 conversations and rally Malaysians to cheer their national athletes on at the Olympic Games. Many other brands followed suit by using @astroonline's campaign hashtag #SokongMalaysia to support Malaysia's teams. 

By leading and not just following, Astro paved the way to gold!

See the winners from other markets: