#BestOfTweets 2021 Indonesia: The champions got crowned!
#BestOfTweets 2021 Indonesia: The champions got crowned!

A celebration of brands that championed innovation, creativity and purpose.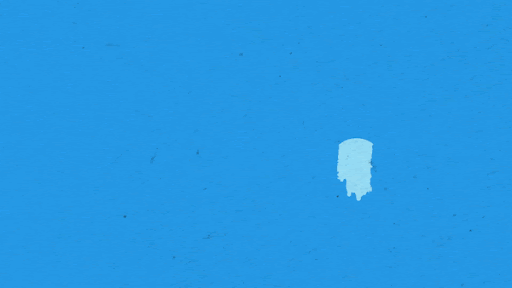 It's one thing to be trending — another to leave a lasting impression.
Amidst all the ups and downs of 2021, these are the champions that fought off many challenges and Tweeted all the way to the crowns. From groundbreaking launches to the most creative use of Twitter, these winning brands made us laugh, cry, reply and Retweet. 

Let's give it up for the standout brands and campaigns that are crowned #BestOfTweets Indonesia this year.

Best Campaign for Driving Positive Change in Society
Our pick: @GoodLifeBCA with Festival #banggalokal (Local Pride)
People on Twitter are always supportive of small businesses, as seen in the organic movement "Twitter, Please Do Your Magic", which has helped many local businesses over the years. To support a community that was greatly affected by the pandemic, BCA Bank decided to tap into the influencing power of the Twitter community. 

@GoodLifeBCA launched the BCA Festival #banggalokal (Local Pride), a platform where small businesses could showcase their products and Indonesians were encouraged to shop local - loud and proud. Through the creative execution of sound-off videos, the year-long campaign generated a steady drumbeat of awareness, traffic and conversions to merchant websites across the country.

How's that for real impact?

Agencies: ADA Asia and Flock Creative Network
Our pick: @tokopedia with Waktu Indonesia Belanja #TokopediaWIB (Indonesia Shopping Time)
To drum up excitement for payday, the e-commerce giant ran Takeovers at the end of every month, when Indonesians tend to shop the most. Over time, @tokopedia's #TokopediaWIB has gained serious traction. The ingredients to success: Engaging K-pop stars and local artistes, consistent language and visual design, and making sure every aspect stays true to the Tokopedia brand voice.

Through this always-on campaign, @tokopedia now 'owns' the event and has established itself as a cool brand that is lively, friendly and fun, while the hashtag #TokopediaWIB consistently dominates Twitter's timeline every month-end. 

@tokopedia hits all the right notes and proves that a brand voice doesn't always need to be loud to stand out.
Our pick: @bankmandiri with #livinbymandiri New App Launch
During the lockdown, Bank Mandiri launched their new super app, Livin'. @bankmandiri wanted to let Indonesians know that opening a new bank account online is easy, and that they should switch from the old app to the new one.

The highlight of the campaign is Bank Mandiri's masterful use of video during the tease phase, which combined a number of Twitter's video best practices, including short videos and the sound-off strategy. The video achieved more than 33 million video views while video completion rate significantly outperformed the banking industry. 

A masterclass in effective simplicity!

Our pick: @im3ooredoo with CollaboNation #SilaturahmiTanpaHenti (Continuous Connection)
IM3 Ooredoo's virtual concert CollaboNation in celebration of Ramadan 2021 is one to remember.

Over the years, "CollaboNation" has become the event where Indonesia's rising talents come together to collaborate through music and art and enthral music lovers across the country. In 2020, at a time when physical events weren't feasible, @im3ooredoo partnered with Twitter and brought the concert to fans through a superb live-streamed event. 

This year, homebound Indonesians were once again treated to a virtual concert, but a far more heightened one. Artists could now sing and perform in a studio while still adhering to health and safety measures, and the togetherness delivered a much more festive and hopeful mood - much needed sentiment during the country's second Ramadan in a pandemic. 

@im3ooredoo also dialed up the innovation, being the first brand in Southeast Asia to leverage Twitter Spaces, giving fans the opportunities to be up close and personal with the artists. Encore!

Agencies: PHD Media Indonesia and Mata Angin

Best Campaign from a Newcomer
Our pick: @Viu_ID with #LoversOfTheRedSky
OTT platform Viu has been active on Twitter for a while organically, but this was their first promoted campaign in Indonesia. Knowing that local audiences would love Korea's number 1 series, #LoversOfTheRedSky, if only given the chance to watch it, @Viu_ID turned to Twitter to drum up buzz for the show and drive traffic to their website. 

The campaign combined a variety of formats, from Video Ads to Takeover products and Amplify Pre-Roll to Polls, with rewarding results with 80.8 million impressions and the conversations around Viu growing by 3x.

With both the brand and the series trending organically on Twitter, Viu is off to a red hot start!

Our pick: @NetflixID with Army of the Dead
With a zombie apocalypse on the horizon, Netflix Indonesia wasn't taking any chances. The streaming service wanted to launch their latest blockbuster, Army of the Dead, with a big bang. 

First, @NetflixID infiltrated users' Twitter timelines with hints of the oncoming attack. Then, they nudged fans across the online-offline worlds with a 3D billboard, showing live Twitter updates of Indonesians trying to crack open a vault that's akin to the one in the show. 

Indonesians had to solve a code a day to reveal a clue that would bring them closer to unveiling a unique character - a tiger zombie. How's that for a thrill! 

Agency: UM Singapore
Best Connection to Culture
Our pick: @LazadaID with Ramadan Sale 
Lazada Indonesia hit a home run with this mega campaign by tapping into the culture of giving during Ramadan.

The mega campaign consisted of three campaigns with three distinctive objectives. 

The first campaign highlighted Ramadan deals to entice customers to visit @LazadaID's website and app. Next, an online shopping center that meets all the shopping needs of Muslims, Lazada Amanah, was launched to much fanfare. Last, Lazada worked with Twitter in a special partnership to truly bring to life the idea of how meaningful Ramadan is for Indonesians.

By connecting to the country's biggest festivity, the campaign not only drove positive conversations, fueled engagement and overperformed on all campaign metrics, but also helped @LazadaID weave itself into the very fabric of Indonesian life.
Winner: @ShopeeID
Shopee Indonesia is a grand master at driving engaging conversations. In Indonesia, @ShopeeID taps into K-culture knowing that K-pop and K-drama fandoms are amongst the most passionate communities on Twitter. Shopee also regularly tapped into cultural moments and mega shopping events, both which spark fast-paced, agile conversations and lively reactions. 

It's no wonder @ShopeeID is the most Tweeted about brand for the second year in a row!
Our pick: @DisneyPlusID with #WieldTheShield
To promote the new series "The Falcon and the Winter Soldier", @DisneyPlusID hid the shield, a symbol close to the hearts of every Marvel fan, and asked fans to join a scavenger hunt across Indonesia's digital landscape, starting on Twitter.

Before the series premiere, hints on the whereabouts of the hidden shields were revealed, using Conversation Button, a unique Twitter solution. 

The campaign's success lies in Disney's ability to authentically connect with one of the most passionate fandom communities on Twitter, all while innovatively using Twitter's custom solutions to deepen the conversations around the show, the shield and everything Marvel.

Kudos to @DisneyPlusID for Tweeting to the hearts of the fandom, and all the way to the crown!

Agencies: Publicis Imagine ID and Ambilhati
See the winners from other markets: