Case Study
An online fashion retailer drives app downloads and sales during a one-day promotion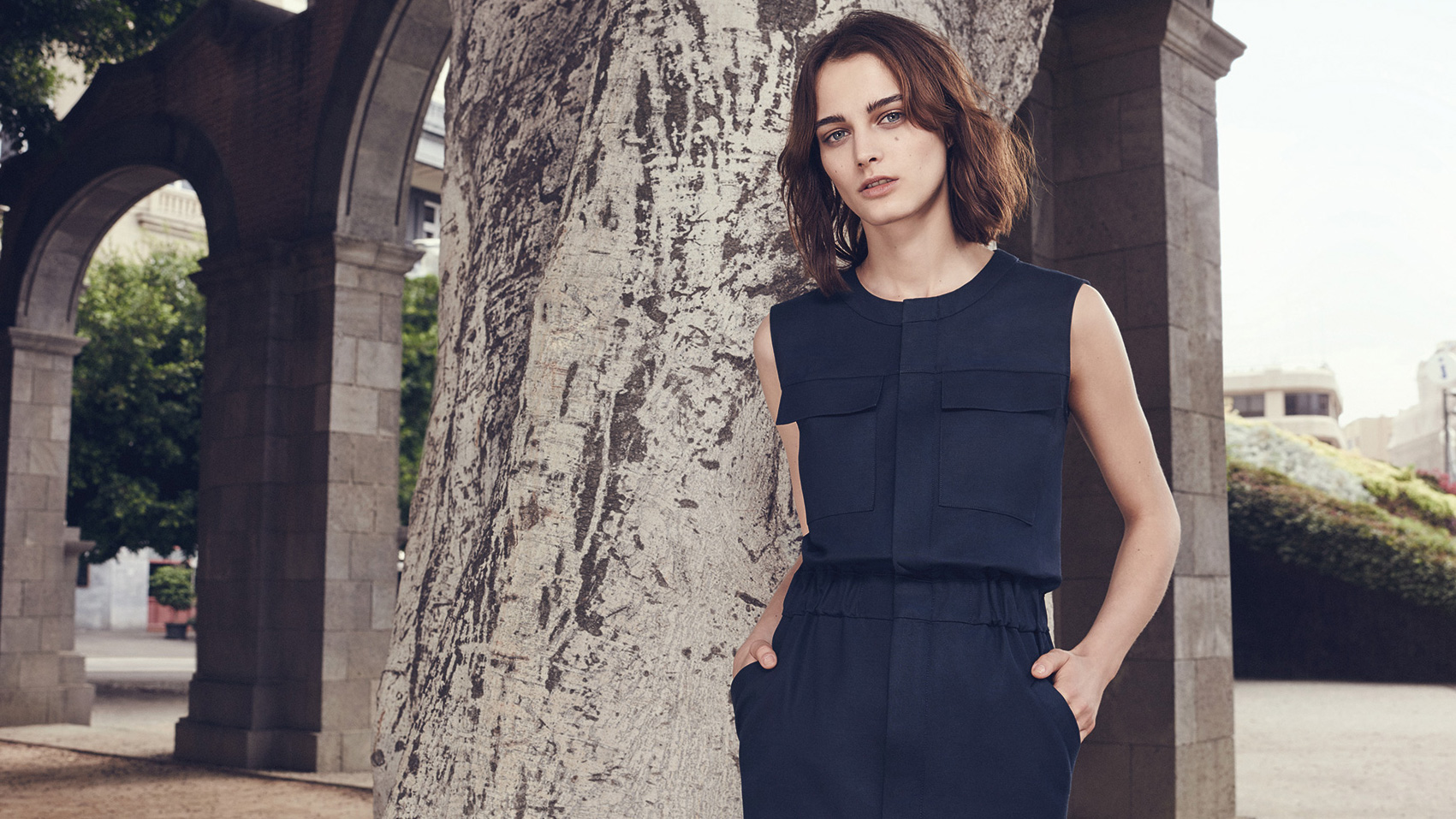 158%
increase in app installs
40%
drop in cost per install
December 12 has become one of the biggest annual online shopping days in Asia. To take advantage of its sales potential, leading online fashion retailer Zalora Singapore (@ZALORASingapore) planned a one-day promotion offering huge discounts to its customers. The brand turned to Twitter to build awareness, boost app downloads, and drive sales.
@ZALORASingapore targeted its fashion-focused audience of women aged between 18 and 65 years old with a series of Promoted Tweets using the hashtag #1212OnlineFever. The brand used App Cards with a strong call to action to encourage downloads. The campaign included Tweets with images and videos of products on offer from its top brands.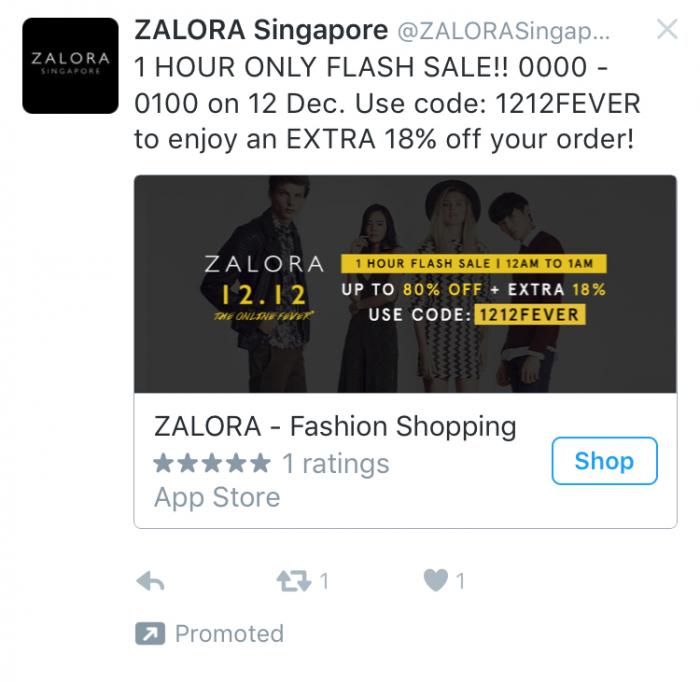 Create a strong call to action.
@ZALORASingapore Tweeted its offers and wide brand choice, inviting users to click and download the mobile app and start shopping. The brand saw particularly high engagement rates with a Video App Card that combined a compelling video with an extra discount to customers who installed the app.


Target the right audience.
@ZALORASingapore's primary customer segment is broad: women aged 18 to 65 years. To extend its message beyond its existing followers it targeted users similar to them, to reach people most likely to have an affinity for the brand.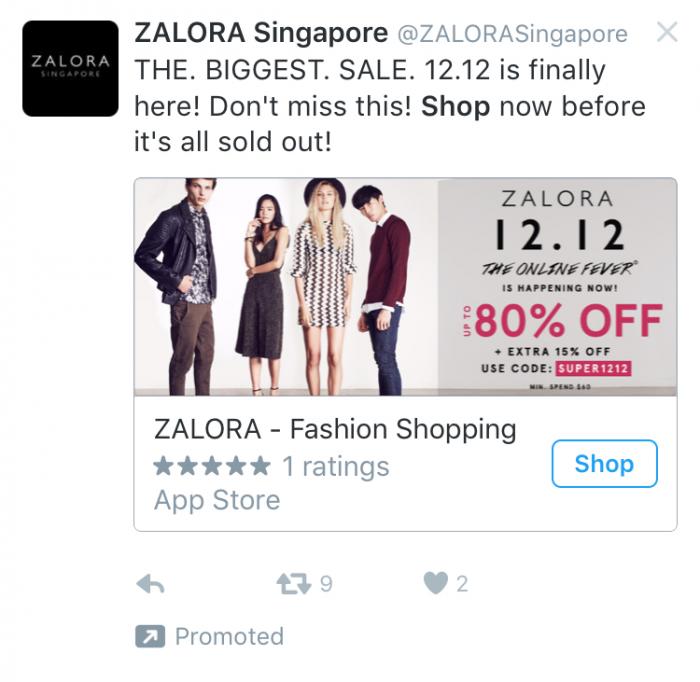 Optimise content to maximise responses.
@ZALORASingapore created a series of Promoted Tweets and continuously monitored response rates to assess which resonated best with its audience. By hourly tracking, the brand was able to adjust the campaign content to maximise performance and drive downloads and sales. It not only used discounts and offers for its 12/12 sale, but also continued to promote its portfolio of leading brands — a key reason for its popularity among shoppers.
The #1212OnlineFever campaign increased @ZALORASingapore's mobile app installs by 158% compared to its usual daily figures, while the number of orders was 180% higher than normal. The brand also achieved a 40% drop in its cost per install, with strong results driven by the Video App Card and the exclusive 15% additional discount voucher for Twitter users.
ZALORA is always finding new ways to engage our customers. Our #1212OnlineFever campaign on Twitter during Southeast Asia's largest e-commerce sales day allowed us to scale our reach fast and simultaneously with the rise in consumer shopping intent or 'moments.' With the Video App Card platform, we connected with our target audience and had the opportunity to drive them to our website. Twitter is an important partner and we will continue to work with them to reach out and engage fashion consumers in the region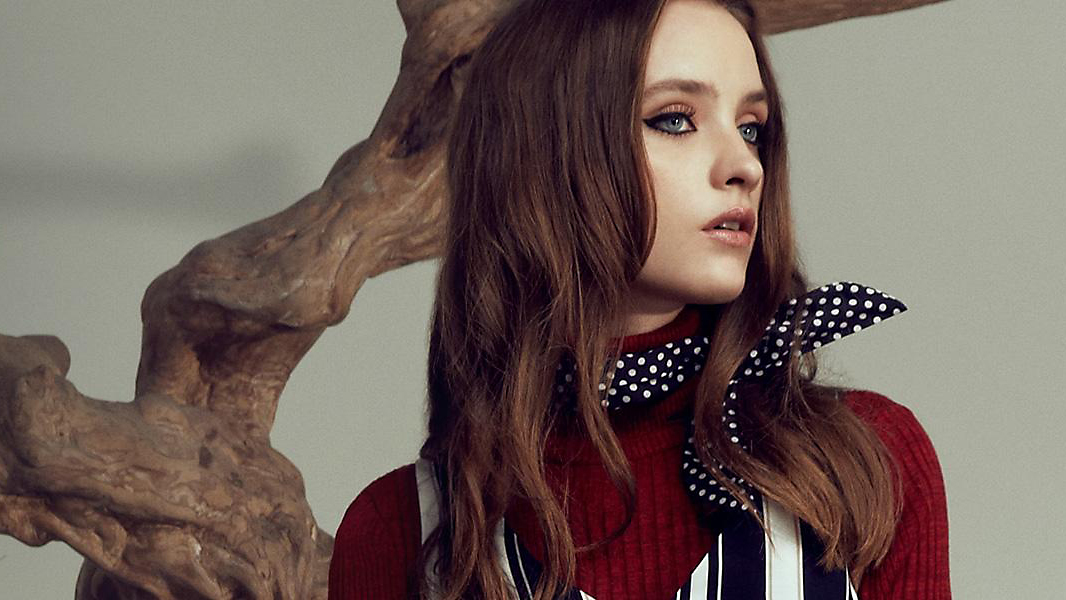 Grow your mobile app by reaching a receptive audience that's always looking to discover new things.
Website traffic & conversions
Meet the challenges of the mobile era and get results by driving conversions across platforms.