Case Study
An Indian online travel company grows app installs with Twitter Audience Platform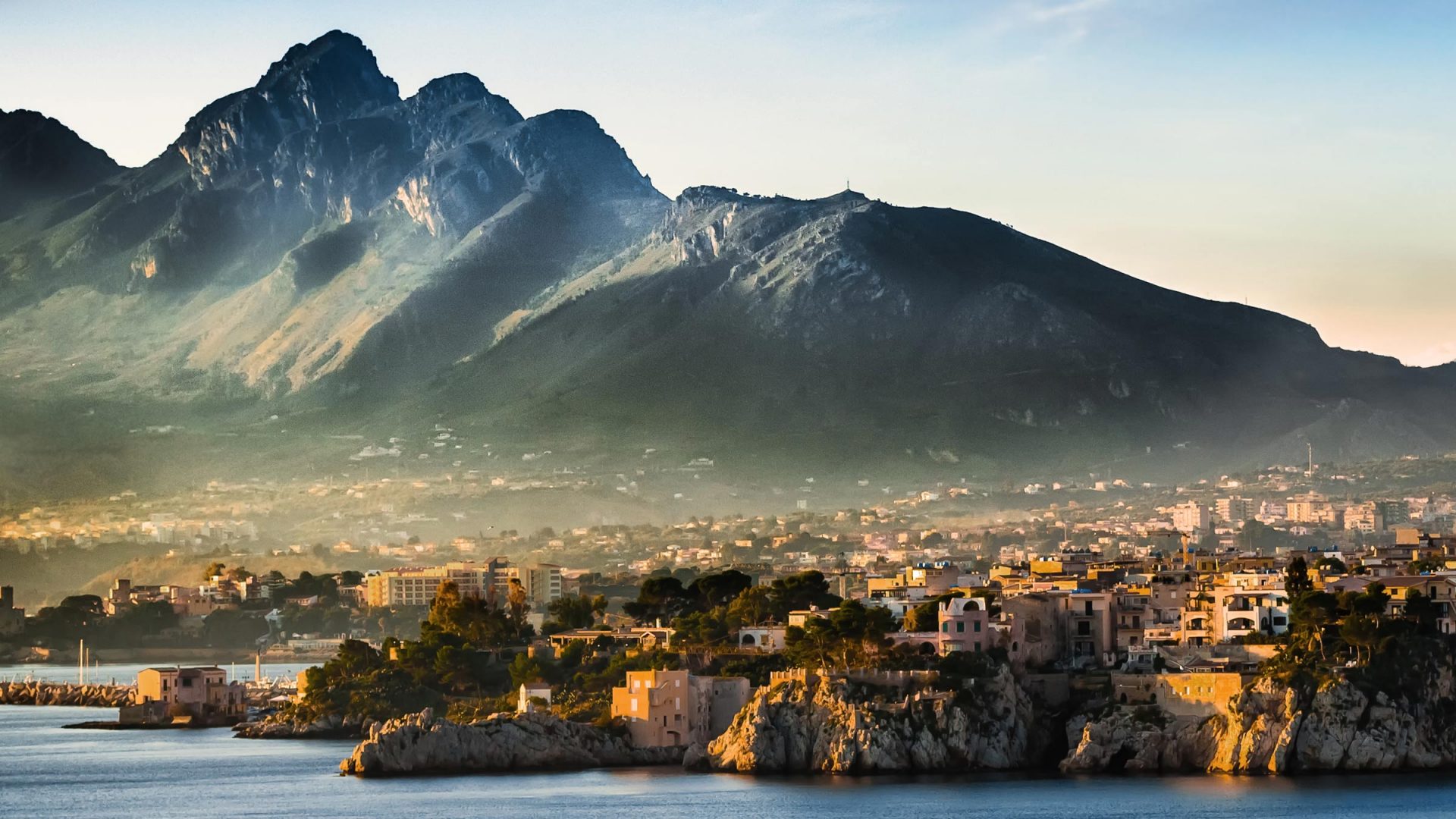 36X
increased reach to selected audience
10X
increase in daily installs
11X
increase in installs from previous year
One of India's largest online travel booking platforms, Goibibo (@goibibo), was looking for scalable channels to acquire new mobile-savvy customers who would make travel bookings from its mobile app and drive high-quality installs of its app efficiently. To do this, it needed to drive awareness of its mobile app by letting people know they could access the booking platform anywhere, anytime via the mobile app.

Goibibo utilised a variety of Twitter solutions to attract an influential mobile audience in India. It created Promoted Videos and Promoted Tweets with Video App Cards to raise brand awareness and generate audience engagement on Twitter. To reach a wider audience beyond Twitter, @goibibo extended its mobile app promotion campaigns to the Twitter Audience Platform to deploy native third-party in-app, interstitial and banner ads across thousands of Twitter partner apps. This enabled the brand to achieve scale based on its target budget. Goibibo targeted people based on the usernames they follow, with interests in travel, sports, finance, and tailored audiences, after testing multiple targeting options with Twitter, to achieve an optimal balance between scaling its reach to high lifetime value app users while driving efficient high-quality app installs.

1. Drive awareness with Promoted Video.
Goibibo created a video to capture people's attention and educate them about its mobile app. To raise overall brand awareness, the brand further amplified the video by using Promoted Video and timed this campaign with its Diwali promotions. This in turn boosted the performance of subsequent Promoted Tweets with App Cards, making it simpler for people to install the app directly from their timelines within a few clicks.

2. Increase app installs at scale with native ads.
Goibibo needed the ability to scale up its reach without compromising on its budget. Native ads on the Twitter Audience Platform allowed the brand to weave existing creative assets into content that users were already consuming at a large scale. This scalable channel led to improved click-through rates and increased user acquisitions for its mobile app.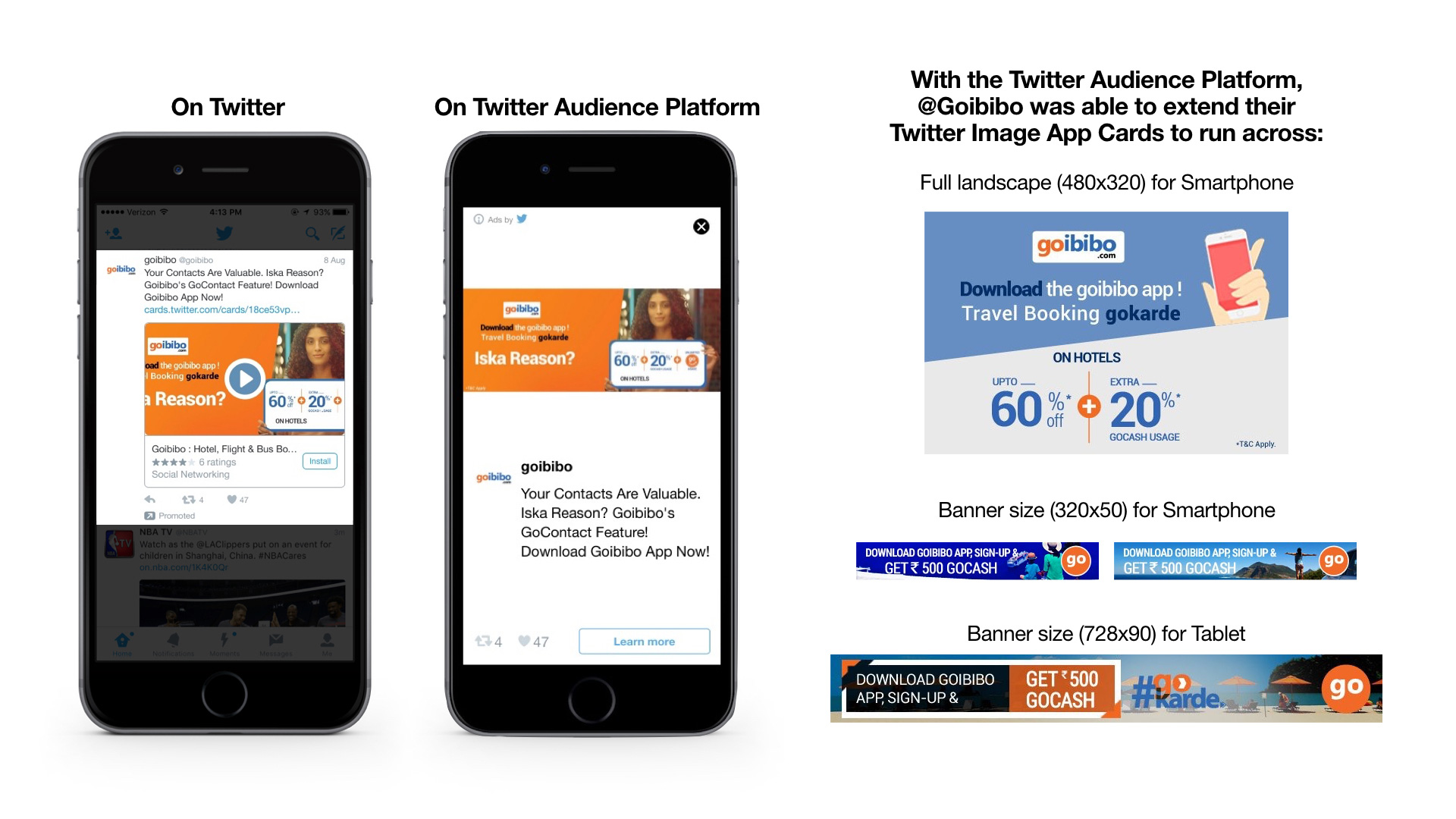 3. Test targeting to reach high-value users.
Goibibo was the first advertiser in India to use Twitter Audience Platform and then subsequently launch third-party in-app native ads. The metrics proved the campaign achieved stronger brand awareness and better conversion rates as a result. The travel brand reduced its cost per install by 46%. When compared to the previous year, the number of installs increased by a factor of 11, as well as 10X daily downloads. With Twitter Audience Platform and the help of Twitter's Audience Insights, it was able to optimise the campaign to see a 36X increase in impressions for its relevant mobile audience.
Twitter has been instrumental in helping us establish Twitter as a scalable channel for our overall growth strategy. By leveraging new Twitter products such as running native ads across the Twitter Audience Platform, we've been able to scale on Twitter to heights unseen, while maintaining a very competitive and efficient cost, with high retention rates.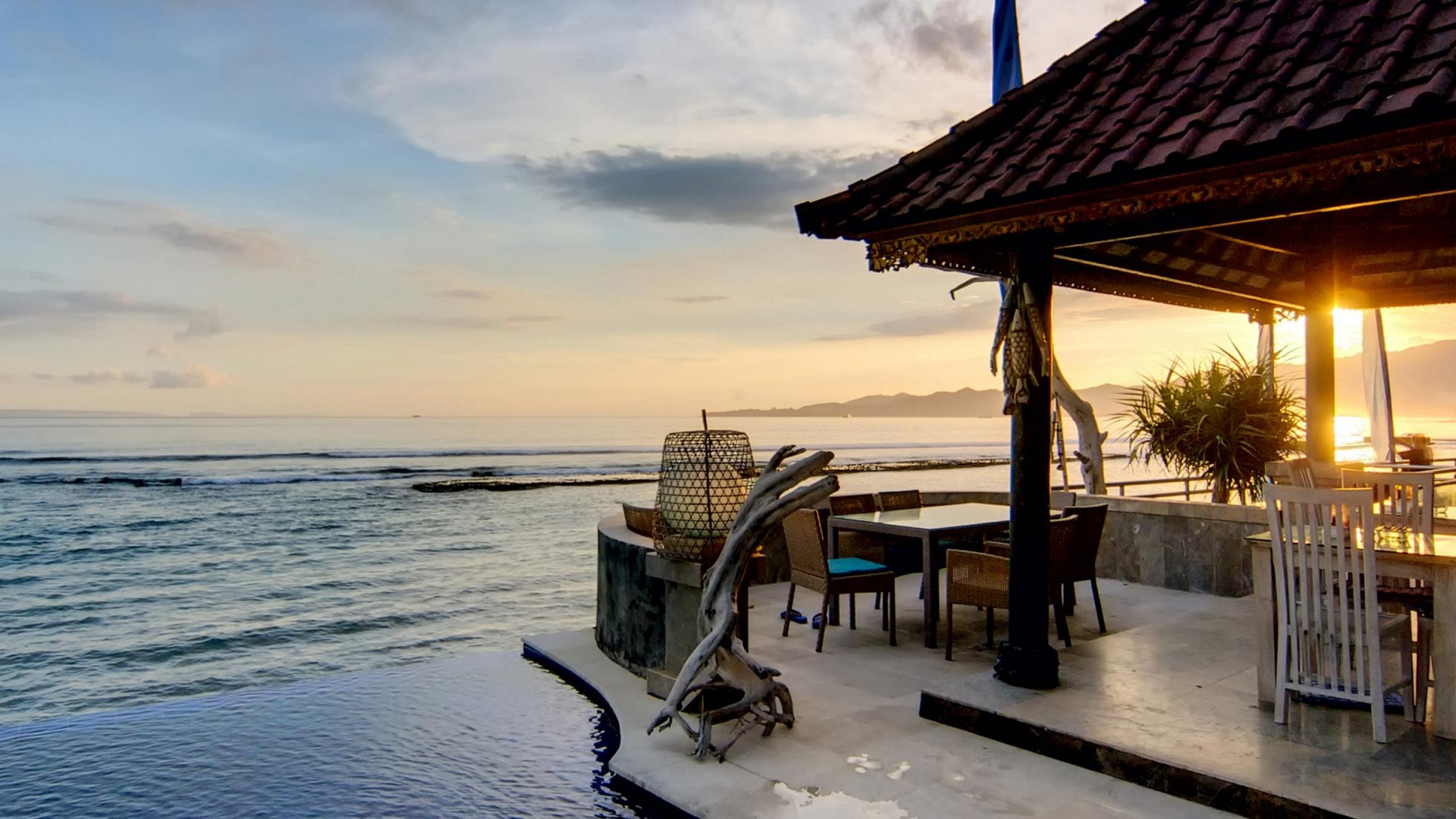 Grow your mobile app by reaching a receptive audience that's always looking to discover new things.
Reach your most valuable audience at scale when it matters most.