Case Study
Amazon Prime Video India builds and delights an audience for Comicstaan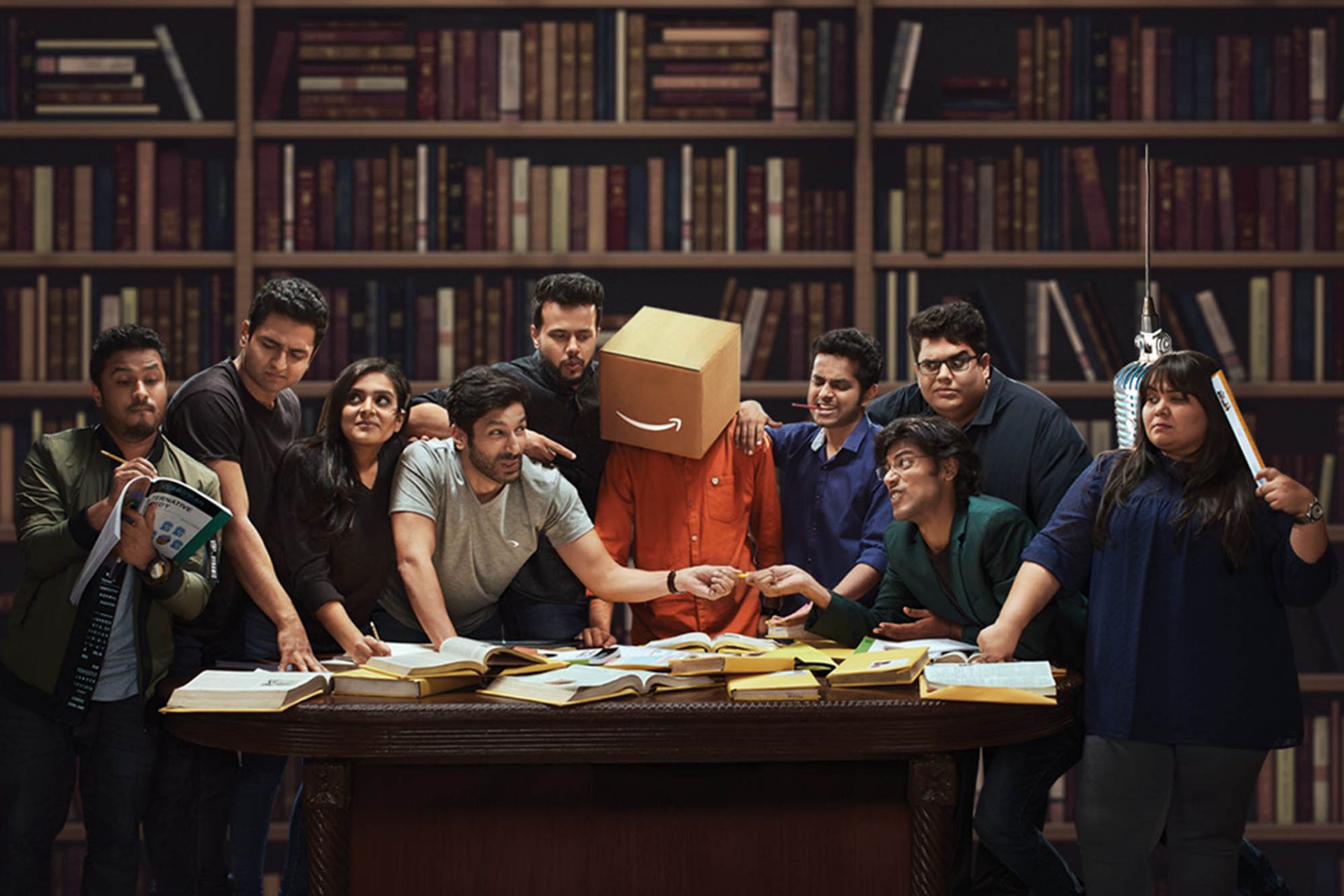 Amazon Prime Video India (@PrimeVideoIN) was looking for a comedy-loving audience for its new stand-up competition, Comicstaan (@Comicstaan). Having witnessed the rise of some of India's best-known comedians on Twitter, Amazon @PrimeVideoIN turned to the platform to plan an innovative launch.

Amazon's aims were to delight and engage @Comicstaan's target audience, ultimately driving awareness and intent to watch the series. To reach these goals, Amazon @PrimeVideoIN made the most of Twitter's creative formats, live event capabilities, and powerful influencer ecosystem.

Amazon @PrimeVideoIN collaborated with Twitter on a @Comicstaan strategy that layered video, personalisation, a live event, and influencer endorsement. It targeted male and female audiences in India, aged 25-35, with an interest in stand-up comedy.

@Comicstaan began building buzz with "Tweet to Untape" videos, a unique spin on the Tweet to Unlock ad format. By tapping or clicking a "Tweet to #UntapeMe" button, fans could unlock premium video content.  

When it came time to share a glimpse of the first episode, Amazon @PrimeVideoIN and Twitter created a special live event to stream on its own event page. In advance of this #BlueCarpetScreening, Amazon used a Tweet to Remind mechanism to engage fans. By Liking or Retweeting the launch video, fans could receive personalised reminder Tweets when the live-streaming began.

Hosted by Prajakta Koli (@iamMostlySane), the #BlueCarpetScreening featured a Q&A with cast members Abish Mathew (@abishmathew), Naveen Richard (@NaveenRichard), Sumukhi Suresh (@sumukhisuresh), and Sapan Verma (@sapanv). Fans could join in the live experience by Tweeting their questions for the cast using the hashtag #ComicstaanLIVE. Amazon also invited influencers into the #BlueCarpetScreening conversation by sending them surprise gift boxes that inspired Tweets. Later, @Comicstaan encouraged engagement with polls asking viewers about their picks for the finale, and rewarded each voter with a super-personalised video Tweet featuring their account name and profile image.

At three key points in the campaign – the trailer launch, the #BlueCarpetScreening, and the series finale – Amazon @PrimeVideoIN ran First Views, claiming the top ad real estate on Twitter for 24 hours, and ensuring that anyone in India who checked Twitter on those days got the latest @Comicstaan updates.

Adding an extra dash of delight, @Comicstaan made a special emoji that appeared when people Tweeted with any of the following hashtags: #Comicstaan, #ComicstaanLIVE,  #ComicstaanTrailer, #TheFutureLooksFunny, or #FunAayega.

The @Comicstaan campaign delivered success for Amazon @PrimeVideoIN, and delight for its audience – demonstrating why Twitter is where people come to get more from their entertainment experiences, and where brands come for attention-grabbing launches.
Amazon's approach to delighting and engaging its audience with video, personalisation and live streaming combined for a high on-target reach of 85%, exceeding the industry benchmark of 73%*. Its creative Tweet-to-Untape solution, using custom campaign video, delivered 3.3X higher engagement rates and 5.4X higher completion rates than other ad formats.
People who viewed and engaged with @Comicstaan videos were motivated to remember the campaign and to watch the competition on @PrimeVideoIN: Compared to the control group, people who viewed @Comicstaan video Tweets showed a 37 pp (percentage point) lift in Tweet recall, 35 pp lift in awareness, and a 14 pp lift in intent to watch @Comicstaan. Meanwhile, people who engaged with the Tweets showed a 39 pp lift in Tweet recall, 22 pp lift in awareness, and a 14 pp lift in intent to watch @Comicstaan.
Boosted by the involvement of influencers, overall metrics for the #BlueCarpetScreening exceeded typical event page performance by 150%.
*Nielsen data
Successful marketing efforts start with knowing your audience. Twitter's tools help you dig deep.
You want your message to be heard by the right person. Let Twitter's targeting capabilities help.