Case Study
A mobile game wins fans in a new market with Mobile App Cards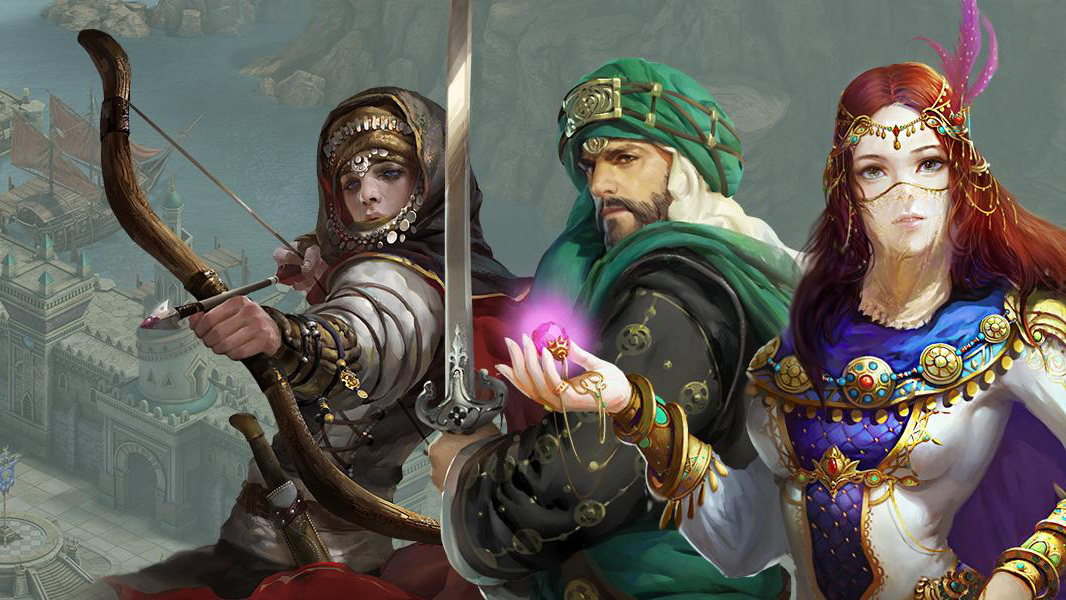 Chinese gaming company ONEMT Limited was launching its new mobile game, Revenge of Sultans (انتقام السلاطين), in the Middle Eastern market. The app provider turned to Twitter to find tech-savvy users who were also keen gamers.

ONEMT created the username for Revenge of Sultans, @EntkamElSlaten, to increase awareness by showcasing news updates and imagery from the game. To increase downloads, App Cards allowed users to easily install the game on their mobile device. To reach its core market of gamers, ONEMT used interest and keyword targeting as well as tailored audiences and username targeting across Saudi Arabia, United Arab Emirates, Kuwait, and Qatar.

Take advantage of precise targeting.
ONEMT targeted men who were likely to get involved enough with Revenge of Sultans to make in-app purchases. Targeting included males aged 18 to 35 interested in politics and football. ONEMT targeted relevant keywords and @usernames, and re-engaged existing users with Tailored Audiences lists.

Drive installs with Mobile App Cards.
Through Twitter's Mobile App Cards, users could download directly from within @EntkamElSlaten's Tweets, driving installs. The brand created App Card content specifically tailored for its target market, building player anticipation with eye-catching graphics.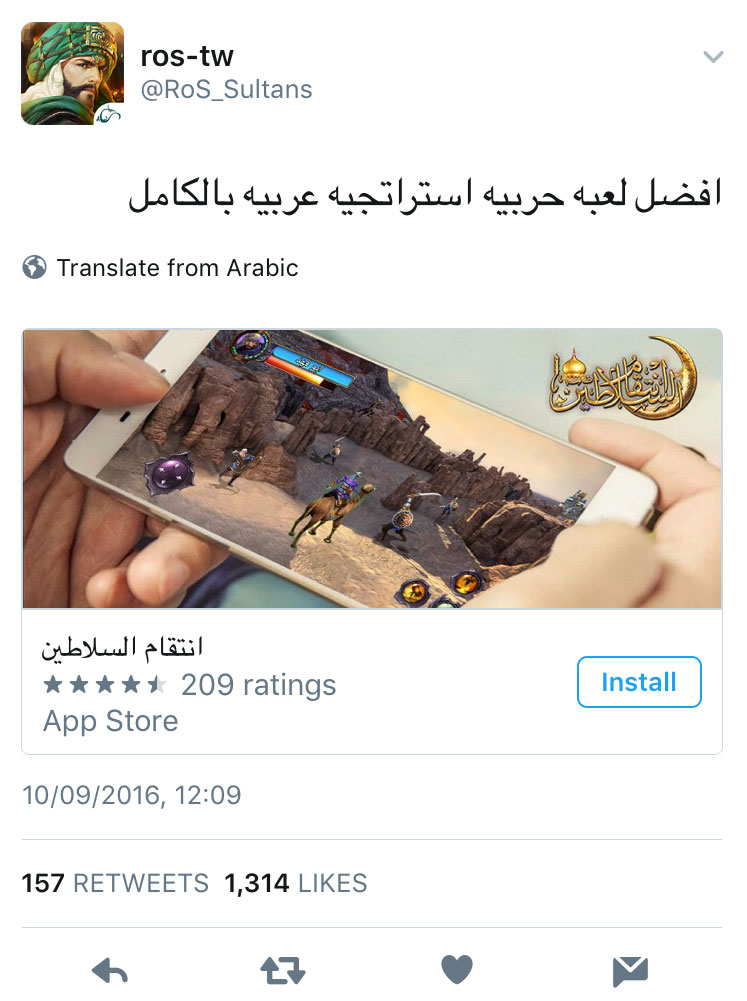 Optimise engagement in real time.
ONEMT monitored the engagement rates for each piece of content used, then modified it based on which themes and types performed best with its target market. Optimising increased engagement and install rates.

Since the start of the ongoing campaign, the @EntkamElSlaten account has gained over 50 million monthly impressions and installs for Revenge of Sultans have risen by 300%. ONEMT achieved a cost per install (CPI) 10% lower than its target and its return on investment (ROI) increased by over 10%. Installs were high-value users, with the highest second-day retention (the number of users who logged into the game on the day after downloading it) from Twitter out of any platform used.

Twitter is very popular in many Middle Eastern countries, and we capitalised on that popularity to build awareness of the game. The campaign on Twitter has helped us see the strong success of Revenge of Sultans.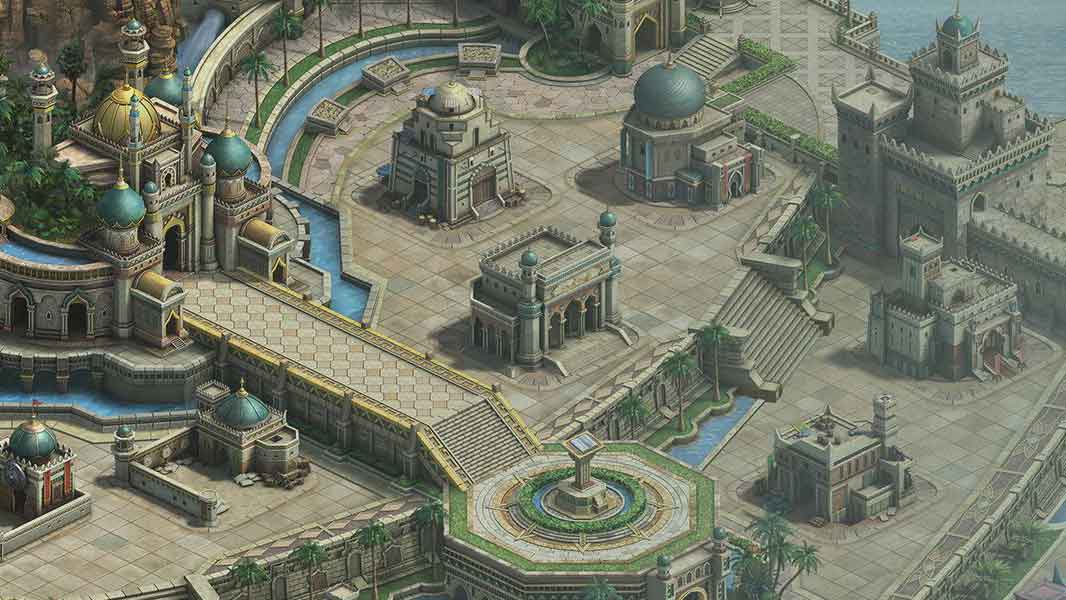 Grow your mobile app by reaching a receptive audience that's always looking to discover new things.
You want your message to be heard by the right person. Let Twitter's targeting capabilities help.