Case Study
A mobile app provider expands its fun photo app into a new market with Twitter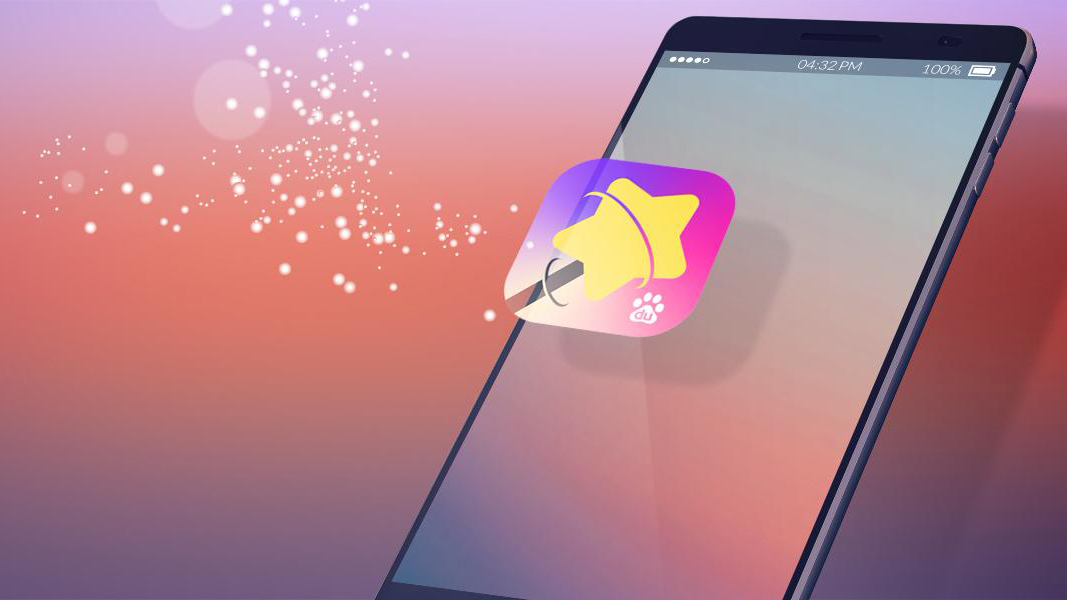 Chinese app provider Baidu Mobile (@BaiduMobile) wanted to expand its Photo Wonder app into the North American market. With Halloween approaching, the brand saw an opportunity to combine holiday amusement with the fun masking features of the photo-editing app. It turned to Twitter to find a ready audience in its target market — young, tech-savvy smartphone owners in the US and Canada.
@BaiduMobile's Photo Wonder created special Halloween makeup looks that could be applied to faces in photographs. It used these makeup looks in bright, attention-grabbing images to engage users and encourage them to download the app to try for themselves. The brand used App Cards to allow Twitter users to quickly download the app with one click and the Twitter Audience Platform to extend the reach of the campaign to people beyond Twitter using other mobile apps.
1. Use the Twitter Audience Platform to maximise your campaign's reach.
Twitter Audience Platform is a tool that enables businesses to extend their Twitter marketing campaigns by displaying selected content as advertisements in mobile apps. Twitter users can seamlessly Retweet and like TAP content directly from the advertisement without opening Twitter. @BaiduMobile used the Twitter Audience Platform to connect with audiences beyond Twitter on mobile apps and drive installs. Users could tap on the advertisements to go to the relevant store for their device and download the Photo Wonder app.


2. Hone your targeting to find a receptive audience.
@BaiduMobile's target audience was people in North America interested in photography, who love holidays like Halloween, and were likely to be immersed in 'selfie' culture. It researched its target market to discover common interests. The brand used interest targeting (entertainment awards, holidays, photography, shopping, college students, fashion) to engage users with interests similar to those in their target market. It used keyword targeting ('Halloween', 'selfie', 'Photo Wonder', and 'self portrait') to reach people talking about related topics. The brand used geolocation targeting to narrow its audience to people in the US and Canada.

3. Create content tailored to your target audience.
Knowing that Halloween was a popular, fun-filled holiday in the US and Canada, @BaiduMobile ensured that visual content created for the campaign was bright and attractive to younger consumers, but also suited the semi-scary nature of Halloween festivities. The brand also made use of popular trending hashtags like #HalloweenFail to help grow conversation and awareness around Photo Wonder's Halloween makeup campaign. The brand extended the campaign through App Cards on Twitter, providing users with a seamless method of downloading the app with a simple click.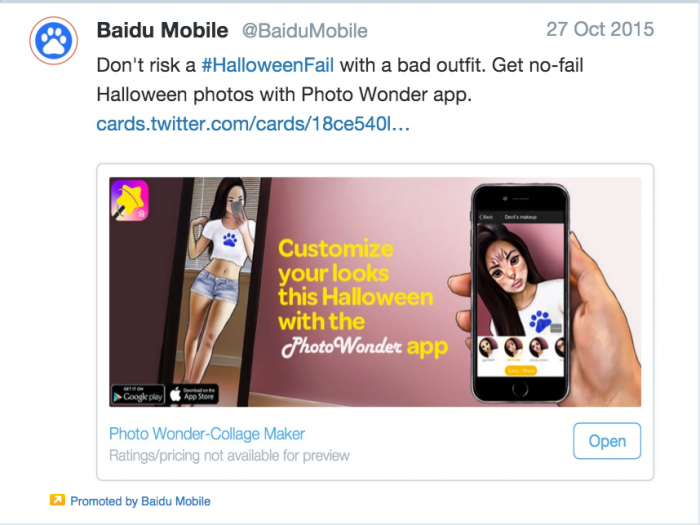 Over the week and a half of the campaign and other promotional activities, @BaiduMobile more than doubled its follower numbers from 23,000 to more than 50,000 followers. It achieved a 2.03% engagement rate on App Cards, and a 1% app download rate on Twitter Audience Platform advertisements.

Twitter is a unique advertising platform because of the fantastic targeting options that it provides. This is very valuable, as it allows us to reach out to very specific demographics and engage them. We'll definitely use Twitter again to make use of its unique marketing features.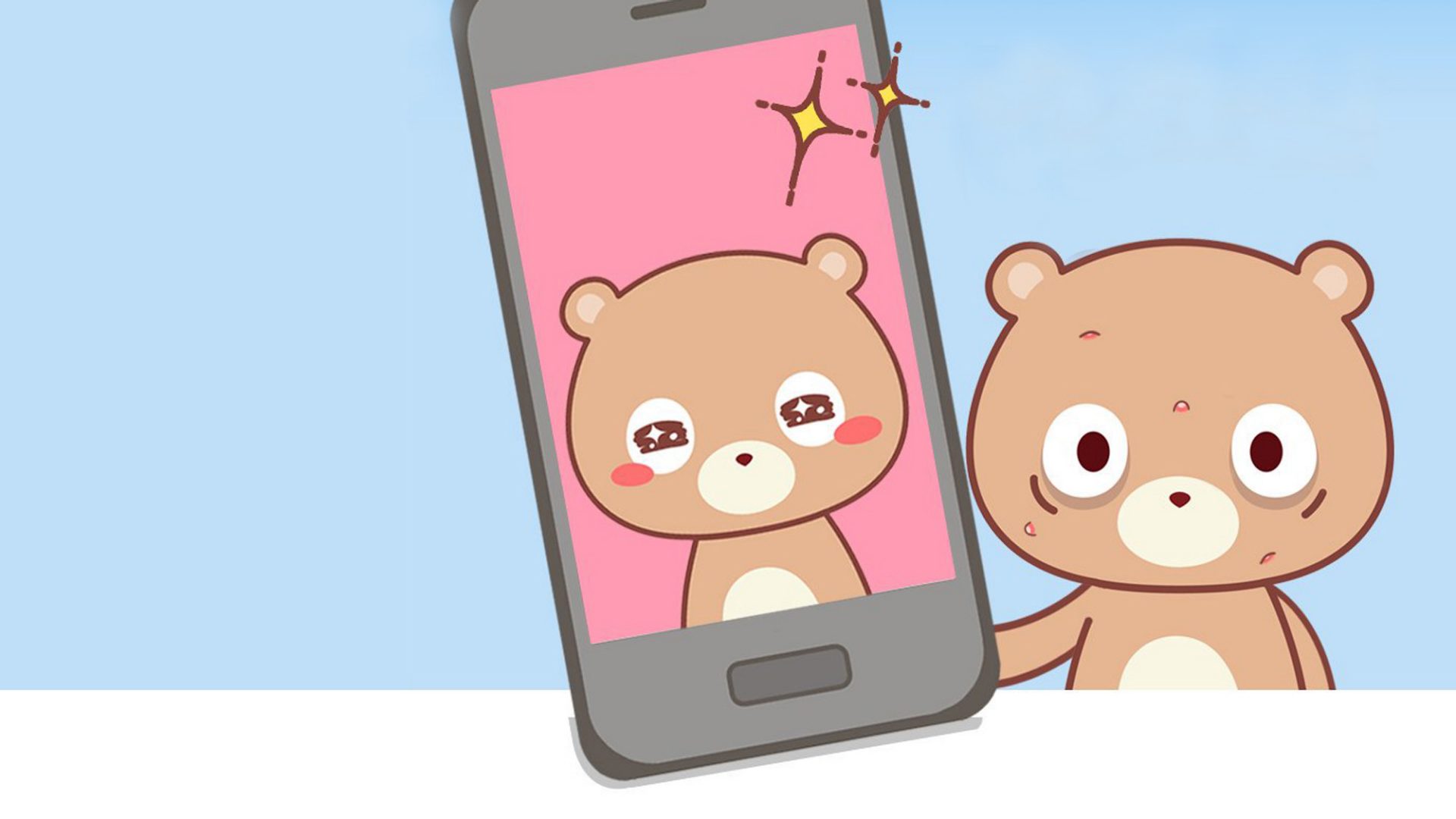 Grow your mobile app by reaching a receptive audience that's always looking to discover new things.
Reach your most valuable audience at scale when it matters most.