Case Study
A free wifi sharing app connects to an expanded global audience on Twitter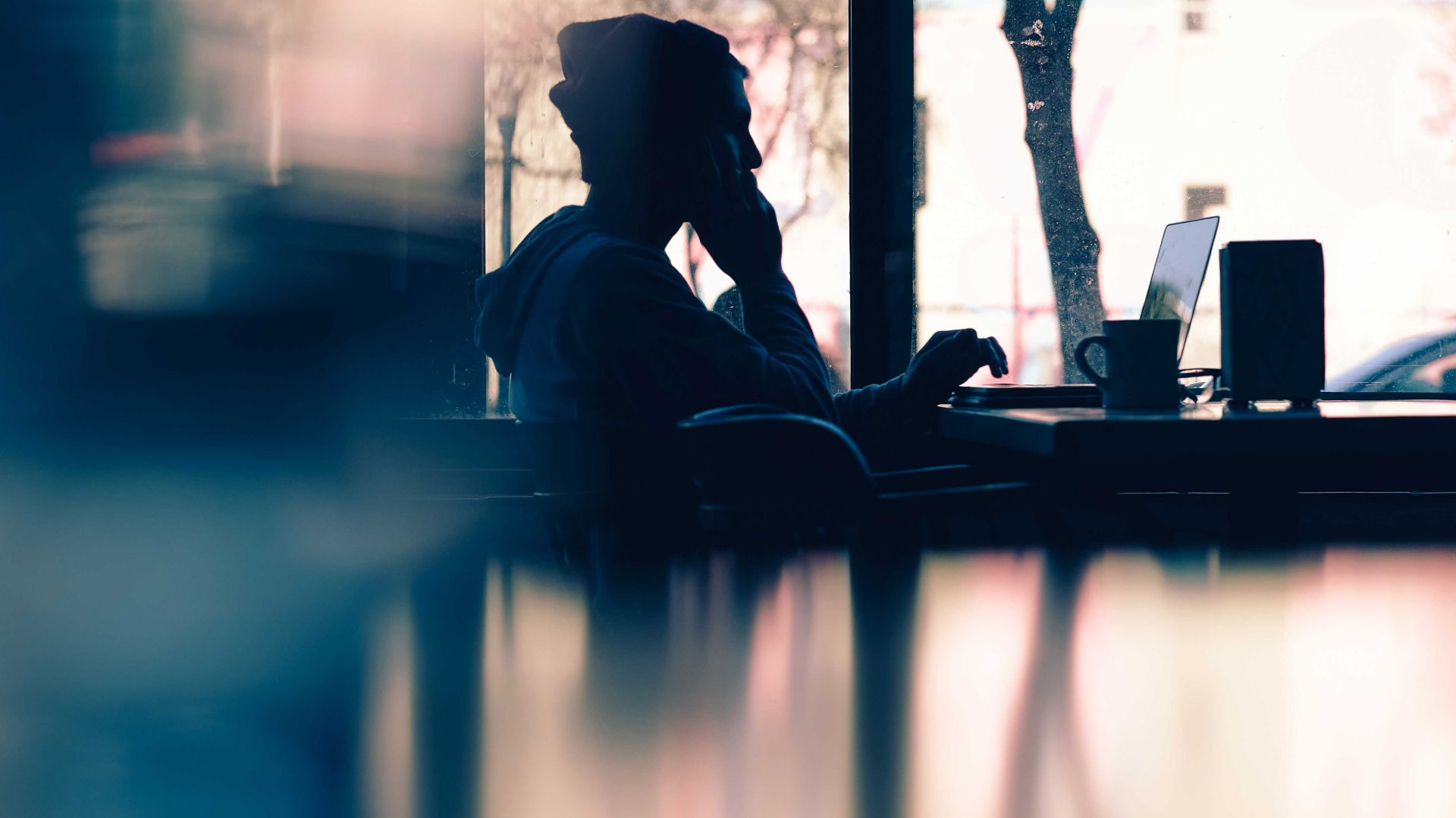 #1
tools app in 48 countries within 6 months of launch
Since launching in September 2012, WiFi Master Key (@wifi_master_key‬) has built a user base of over 800 million globally. An app that enables sharing of idle WiFi networks with a 75% connection success rate for Android smartphone users, @wifi_master_key sought to expand its footprint after its success in China. It partnered with Twitter to reach out to a global audience.

@wifi_master_key used Promoted Tweets with country-relevant content to drive awareness, and a broad range of targeting options to reach the right audience in its target countries. The brand used App Cards to allow Twitter users to quickly download the app with one click and Twitter Audience Platform to extend the reach of the campaign to people beyond Twitter by displaying ads in other mobile apps.

1. Maximise reach with the Twitter Audience Platform.
@wifi_master_key used the Twitter Audience Platform (TAP) to connect with potential users beyond Twitter and drive app installs. TAP enabled the brand to extend its Twitter campaign by displaying selected content as ads within other mobile apps to boost reach. Users could tap on the ad and go to the relevant device store directly to download the @wifi_master_key app.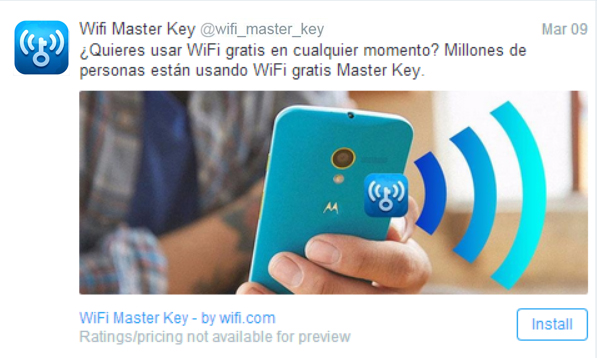 2. Find the right audience with broad targeting.
@wifi_master_key not only created a global campaign that featured all 20 languages that Twitter offers, it also used a range of targeting options to ensure it reached a receptive audience. It targeted the leading mobile carriers in individual countries, the followers of celebrities including @justinbieber, @taylorswift13, @rihanna, and @Beyonce, and interest targeting spanning celebrity and gossip, business and news, sci-fi and fantasy, sports, movie news, and general info.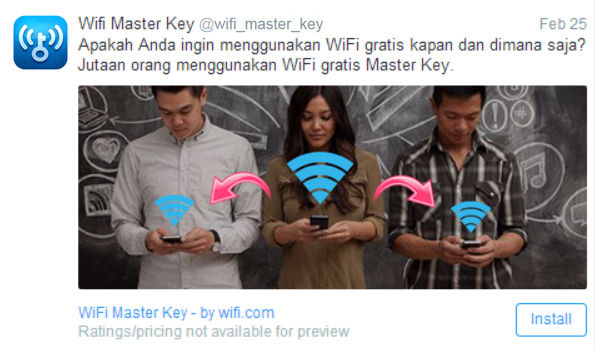 3. Engage your target audience with localised content.
By customising campaign creative based on local culture, landmarks, and app usage scenarios, @wifi_master_key was able to better engage with the right audience in its target markets. The brand extended the campaign through App Cards on Twitter, allowing users to seamlessly download the app with one click.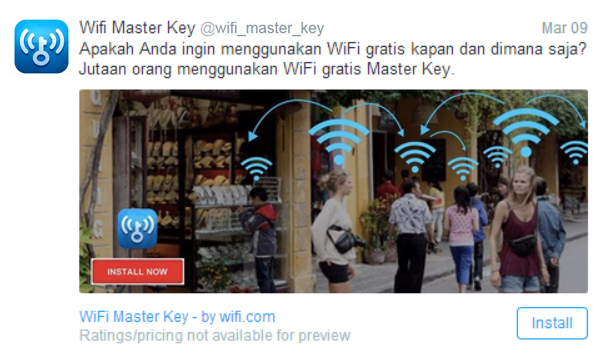 Following the campaign launch in September 2015, @wifi_master_key achieved more than 1.3 million app installs in six months, equating to almost 10,000 new users a day. The product topped Google Play's app chart as the #1 tools app in 48 countries, and was listed by App Annie as #5 in the global top 10 apps by downloads list.
Twitter enables precise targeting of our desired users based on their interests and behaviors, and reaches high-quality audiences who are open to innovative business concepts like WiFi Master Key. With the high tendency of Twitter users to engage with young and creative brands like us, we are able to build solid relationships around the app with the right audience.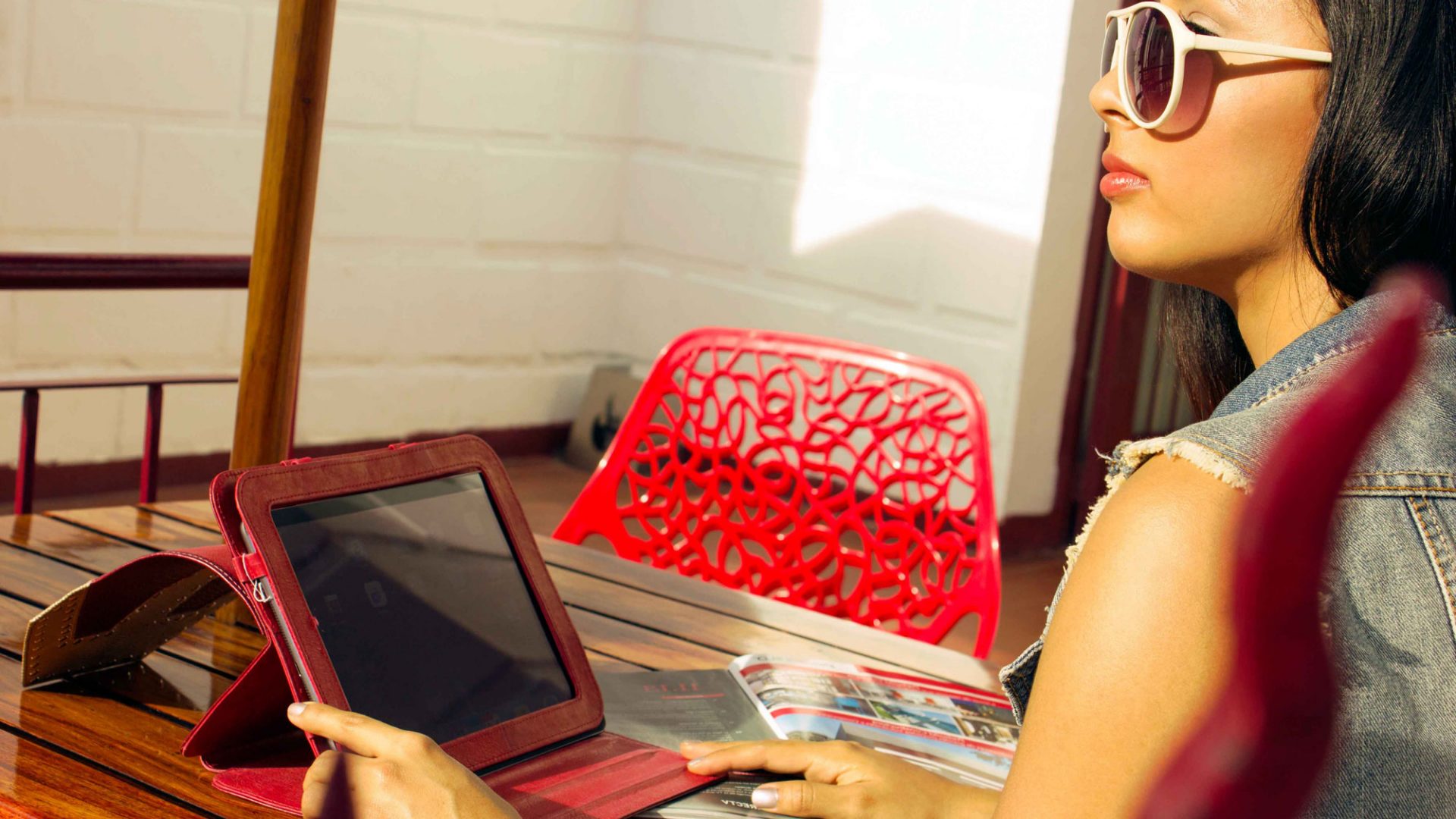 Grow your mobile app by reaching a receptive audience that's always looking to discover new things.
Reach your most valuable audience at scale when it matters most.