Celebrating Twitter's exceptional women: Meet Lauren Simpson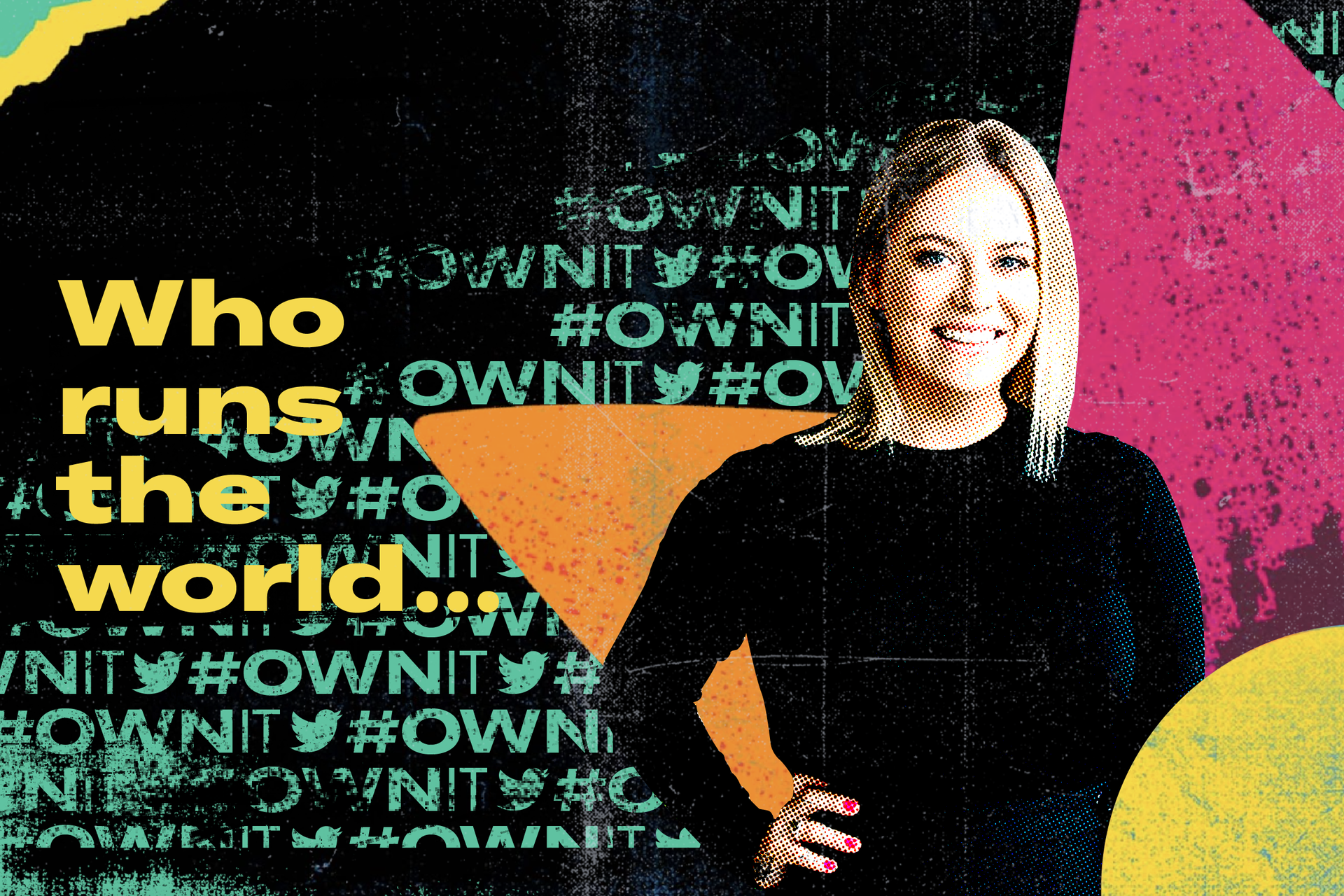 Leading women at Twitter share their stories and tips for success.
At Twitter, we're committed to empowering women to share their voices, have control over their careers, and contribute to the business. In the latest edition of our 'Who runs the world' series, we're shining a spotlight on Twitter's Lauren Simpson, as she shares her personal experiences as a woman in marketing, how organisations can set women up for success in their roles, and what women need to do to make their mark.
What do you do at Twitter?
All things marketing! I work within the Global Business Marketing Team looking after Australia. One of the best parts of my job is having the opportunity to work with so many departments and teams, from the sales and customer teams internally, to our industry partners and media agencies externally. I get the full-picture view of what's important and what we're trying to achieve — I then play a role in helping make it all happen.
How did you get into this type of role, and what about it excites you the most?
I started at Twitter nearly seven years ago in a completely different role. I was in the Real Estate and Workplace team, managing over 100 in-house events within the first year alone. During that time, I was working closely with the marketing team — and having insight into that side of the business made me want to explore it more. That's the beauty of Twitter — it really is a place where you can spread your wings (excuse the pun). From there, I was able to pivot my event experience into the marketing team, and grow new skills that have brought me to where I am today.
It's safe to say it's never a dull day at Twitter. There is an energy at the company, both internally and on the service, that I find exciting. People on Twitter are funny, bold, honest, and creative — and Twitter as a company really emulates that. We're all super passionate about what we do, and we're always looking for the next best way to do something — bigger, better, bolder. That's what makes my job so exciting. I'm encouraged to think big and I have a team behind me who is ready to see how we can bring ideas to life.
What project/piece of work are you most proud of?
I've been part of so many campaigns worth being proud of, but the one thing that really gives me that sense of purpose at work is being a Global Culture Ambassador. It's a completely separate hat to my day-to-day role.
Culture is hugely important to me. While you may be able to work from anywhere, it's the culture and environment that makes people happy and want to stay for the long run. At Twitter, we believe Tweeps should feel comfortable and empowered to bring all aspects of themselves to work. We have multiple Business Resource Groups, including @TwitterWomen, @TwitterOpen, @TwitterFaith, and more that are represented by our Tweeps and allies. Resource Groups and Global Cultural Ambassadors help shape our company culture by uplifting and empowering Tweeps and their communities.
We're also fortunate to have a company that believes in trust, transparency, and open communication — these are the foundation of our culture and a catalyst to our success.
Work is such a big part of life that it's important to make it as enjoyable as possible. I know I have that in my work, and I want to make others feel the same because it makes all the difference.
What's the most important leadership skill to have? 
I think the key to great leadership is mutual respect — and this is always best served alongside empathy and gratitude. You don't know what anyone is going through, you don't know what their day is like, you don't know what's going on in their lives. Being understanding of others, supporting them, and making sure they're okay are the only way to build relationships and trust.
Teamwork is important to me as you're never going to get anywhere by yourself and you can't do it all. I believe in taking the time to thank the people you're working with, no matter how big or small their contribution was to your end result. A simple "thank you" goes a long way in helping instil confidence in your team, make them proud of their work, and show them they're appreciated. It's only when you give respect to someone that you empower them enough to want to give it back.
What challenges have you faced in your career, and what tips do you have for other women?
To be completely open, I've come face to face with Imposter Syndrome, and I know for a fact I'm not the only one who has felt this way. Getting over this is a lot about mindset and setting up ways to help build your confidence. 
It's important to surround yourself with positive role models and leaders who can help guide you and advocate for you. Mentors can help you create a strong personal brand and build genuine relationships with people who want to help you get to where you want to go — because they believe in you. And it's their belief in you that will help you drown out your own doubt. 

It's also essential to remember that mentorships are a two-way street, so make sure you're putting in the time and effort to hold up your end of the bargain.
What can companies do to create an environment that sets women up for success?
I've been so fortunate to be surrounded by many strong female leaders. Stepping into a room and seeing strong, passionate, and intelligent women around the table making decisions is truly inspiring.
Companies need to ensure all aspects of diversity are represented across all levels. It doesn't just diversify thinking, it also empowers future leaders in your business to step up, regardless of their identity and background. As the saying goes, "you can't be what you can't see".
This extends beyond just helping women in your company succeed — change needs to be bigger than that. Companies need to empower their teams to support local and diverse businesses across the supply chain. Encouraging teams to work with partners and suppliers who are women, and supporting organisations led by women are great ways to widen the support and help work towards lifting each other up.
How has the industry changed since you first joined Twitter and what are the top trends you're seeing?
Personalisation is a big trend, especially within marketing. For a long time, brands could used the cut-and-paste approach for everything. That doesn't work anymore. Audiences don't want to feel like the brands they're interacting with are talking to a room full of people; they want to feel like they're being spoken to directly and want to see themselves represented within campaigns. 
Twitter is a perfect example of how brands can connect with customers, engage and respond to them in real time, and build meaningful relationships.
Having worked so heavily on events, another big trend we've all seen is the rise of hybrid events. The pandemic caused major disruptions, and as someone who had to cancel events, I was on a rollercoaster of uncertainty with many others! Lots of in-person events pivoted to online and people thought it was going to be a temporary fix until we returned to 'normal'. But once the dust settled, what we instead discovered was an entirely new way to do events.
Hybrid events allow brands to reach bigger audiences, providing the connection of the physical with the accessibility of the virtual — and brands are going to continue to push this concept further and further.
What do brands need to do to get the most out of these trends?
The first step is to know your audience. Conversations on Twitter are a reflection of what matters most to people, and brands have an opportunity to use this to develop meaningful content. When brands tap into this window, they're able to create campaigns that accurately reflect their audiences' world and priorities. 
When it comes to events, make sure you're giving people the opportunity to get involved with what you're doing, no matter where they are. If someone is in another state, that shouldn't mean they can't experience the event.
And when you're looking at the virtual, don't overlook the value of the physical. After a long period of time without any in-person events, people are keen to get back into a room to interact, learn, and network. Use this to your advantage by creating exciting experiences that bring people back together after spending so much time apart.
What tips do you have for brands who want to create a diverse and inclusive brand voice?
Representation is everything. Brands need to ensure they're connecting with their audience by reflecting them. Lots of brands talk about diversity, but if you can't see it, then it doesn't really exist. Diversity and inclusion is built with actions, not words. 
The people who read, listen, and engage with your content want to see themselves represented — across gender, sexuality, age, ethnicity, and body shape. Every piece of content you create needs to be crafted thoughtfully with diversity and inclusion in mind — from your big visual billboards, sales decks, and social content, to your internal communications and policies.
If you were to run the world, what's the first thing you would do?
If I was to run the world, I would encourage everyone to openly share their ideas, insights, and feedback. We should embrace the fact that people bring an entire lifetime's worth of experiences and perspectives into their roles, whether that's at work, at home, or out in the community.
This is incredibly valuable because it's the differences in our identities, experiences, and thinking that make us stronger as a society, help us solve problems, spark breakthrough ideas, and inspire products that work for everyone.