Celebrating Twitter's exceptional women: Meet Nicole Cadiz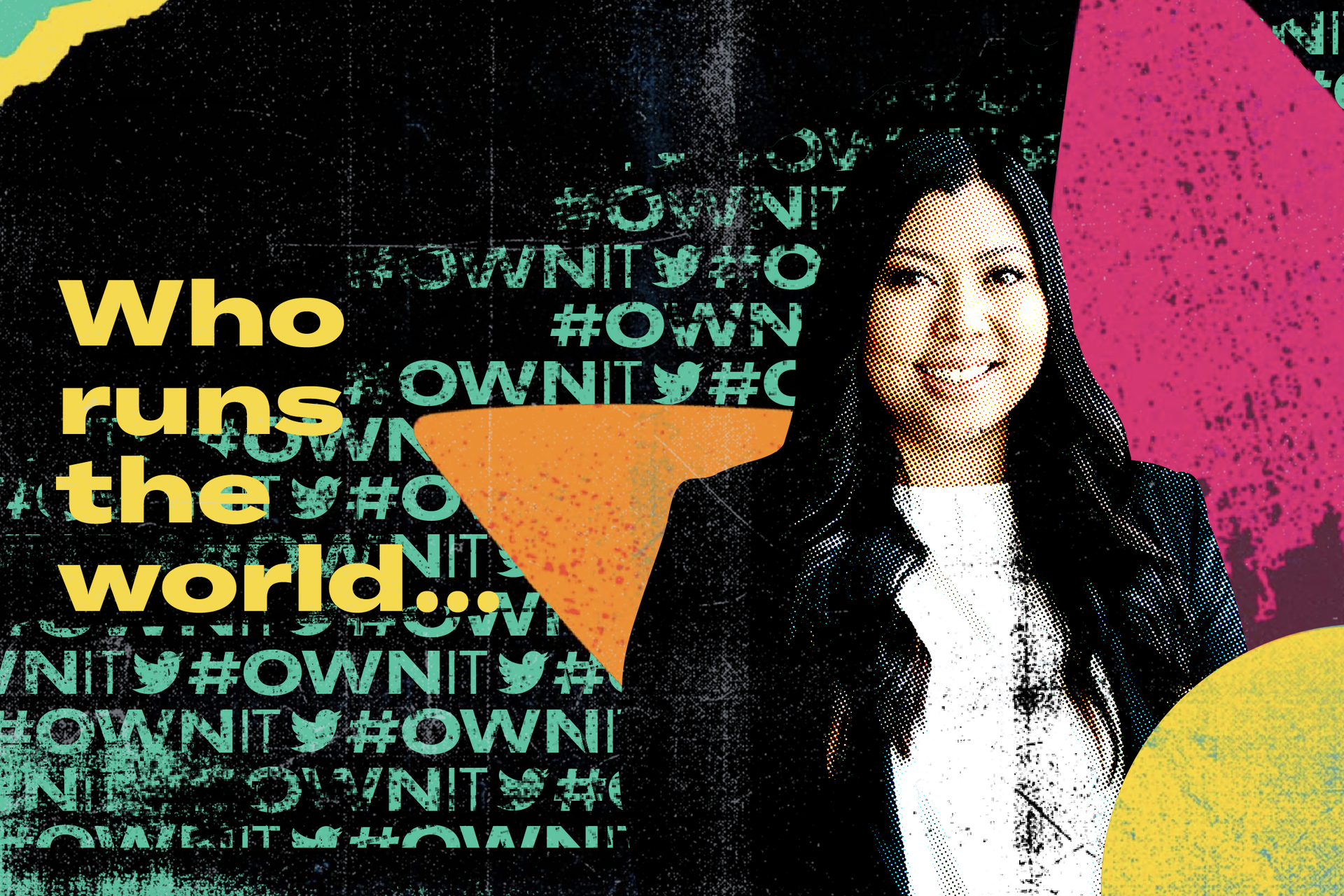 Leading women at Twitter share their stories and success.
At Twitter, we're committed to empowering women to share their voices, have control over their careers, and contribute to the business. As part of our 'Who runs the world' series, we're shining a spotlight on Twitter's Nicole Cadiz, as she shares her personal experiences as a woman in technology, how organisations can set women up for success in their roles, and what women need to do to make their mark. 
What do you do at Twitter?
I'm the Global Video Solutions Lead for Twitter Australia. In this cross-channel role, I get to collaborate with both local and global teams spanning Product, Content Partnerships, and Sales to grow Twitter's video advertising solutions in the Australian market. 
How did you get into this type of role, and what about it excites you the most?
I started at Twitter as an Account Manager almost seven years ago, and I found navigating my career path challenging. I was lucky enough to have leaders and peers who motivated me to get involved in opportunities and projects that gave me exposure to other teams in the business — which eventually led me to the Video Solutions team. 
What excites me about my role and the team is the opportunity to drive and shape the video ad product roadmap for our region. And given how much change happens in this industry, there's always something new to learn every day.
What project are you most proud of?
One of the first projects I worked on as the Video Solutions Lead was building and executing the local GTM strategy for a new product launch around Trend Takeover+ (formerly known as Promoted Trend Spotlight). Leading this end to end and collaborating with various cross-functions to bring this launch to life gave me my first hands-on experience. 
That experience really provided me with a solid foundation that I've been able to take with me through to my next stages of growth.

What's the most important leadership skill to have? 
Empathy. It's a core leadership trait that empowers people to share ideas and creates an environment for all perspectives to be heard.
What can companies do to create an environment that sets women up for success?
Foster a culture of inclusive leadership and give your employees resources to get educated on topics like gender inequality. At Twitter, employees are given the flexibility in their workday and are actively encouraged to be part of different business resource groups (BRGs) — both internally, like @TwitterWomen, and externally, like Connected Women. 
Based on your experiences, what's a top tip you have for other women?
Change happens in every business, and often feels abrupt and out of your control. In these situations, it's worthwhile connecting with a mentor to help you navigate challenges.
I was lucky enough to be part of Twitter's Connect Women mentorship program as a mentee, and had the chance to get a fresh perspective on how to best adapt to change. This opened up my eyes to the importance of mentorship and welcoming new perspectives.

How has the industry changed since you first joined Twitter?
Over the past seven years, consumers have come to expect a deeper level of engagement with their favourite brands. Today, they want brands to reflect their values, to show genuine personality, to entertain, and to tell a compelling story. 
Alongside this trend, people have become a lot more sophisticated in the videos they share with their friends on Twitter. They value brands that feel like a friend, and engage with them in a similar way through video.

So, at a very high level, the underlying vision behind everything we've done with video at Twitter has been to empower brands and marketers by giving them the tools they need to tell those great stories. 

Thinking back to when I first joined Twitter, our ad product suite was tailored around static images and Tweet copy — we didn't have auto-play as an option for videos. Comparing that to today, video has become an integral part of every media plan.  

The video tools we've introduced and supported over the past several years, from immersive video in the moments that matter most with Timeline Takeovers to Amplify pre-rolls, have been in service of a greater vision to empower brands. 
What are the top trends you're seeing in the industry at the moment?
Consumption behaviours are changing and becoming more fragmented across multiple devices, platforms, and screens. 
When you overlay that with web privacy and tracking changes (as we've seen from recent iOS and Google updates), we're really at an inflection point in terms of how brands and marketers can effectively reach their target audience.
What do brands need to do to get the most out of these trends?
Brands should adopt a more holistic approach to screen planning. While video consumption has become more fragmented, there are key moments that reverberate through Australian culture that drive record hitting audience numbers. It is important for brands to engage with their audience across multiple touchpoints, and maximise the brand impact delivered by such key moments.
In Australia, the use of social media dominates as a second screen while watching TV, with fans turning to Twitter to engage in real-time TV-led conversations. Last year, the most Tweeted about Australian TV moments spanned from #MAFS through to #Tokyo2020. During which, we saw brands partner with us extending their TV strategy to include the second screen.
What tips do you have for brands who want to create a diverse and inclusive brand voice?
Before making any significant changes, take a step back and make sure the voice you want to create is genuine and true to what your brand stands for. 
You can use platforms like Twitter to listen and better understand what's top of mind for the communities you want to engage with. 
If you were to run the world, what's the first thing you would do?
I don't think one person could run the world. Great leadership is underpinned and supported by a team of like-minded, motivated, and inspiring individuals striving towards a united goal. 
I would recruit and bring together a diverse group to discuss everyone's perspectives on how we can make a difference.
 
Learn about the other exceptional women doing big things at Twitter. Meet Emily Foat.