Perspective
Preparing for golden moments at the Olympic Games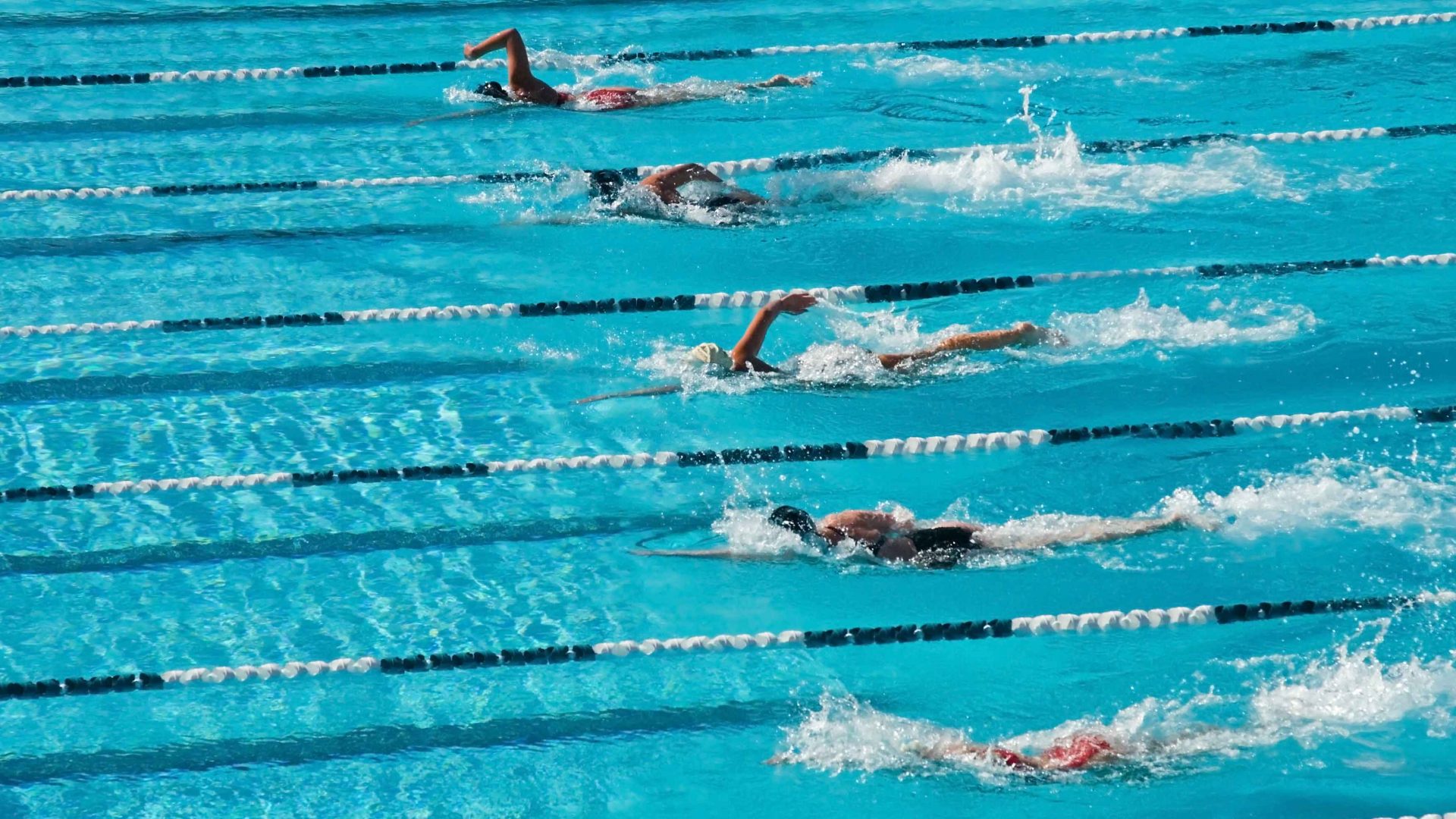 What was the most talked-about moment on Twitter during the 2012 Summer Olympics?
The answer may surprise you. The biggest moment on Twitter during #London2012 was the reunion of British female pop group the Spice Girls at the closing ceremonies. The Spice Girls generated more Tweets per minute than anyone on the field of play.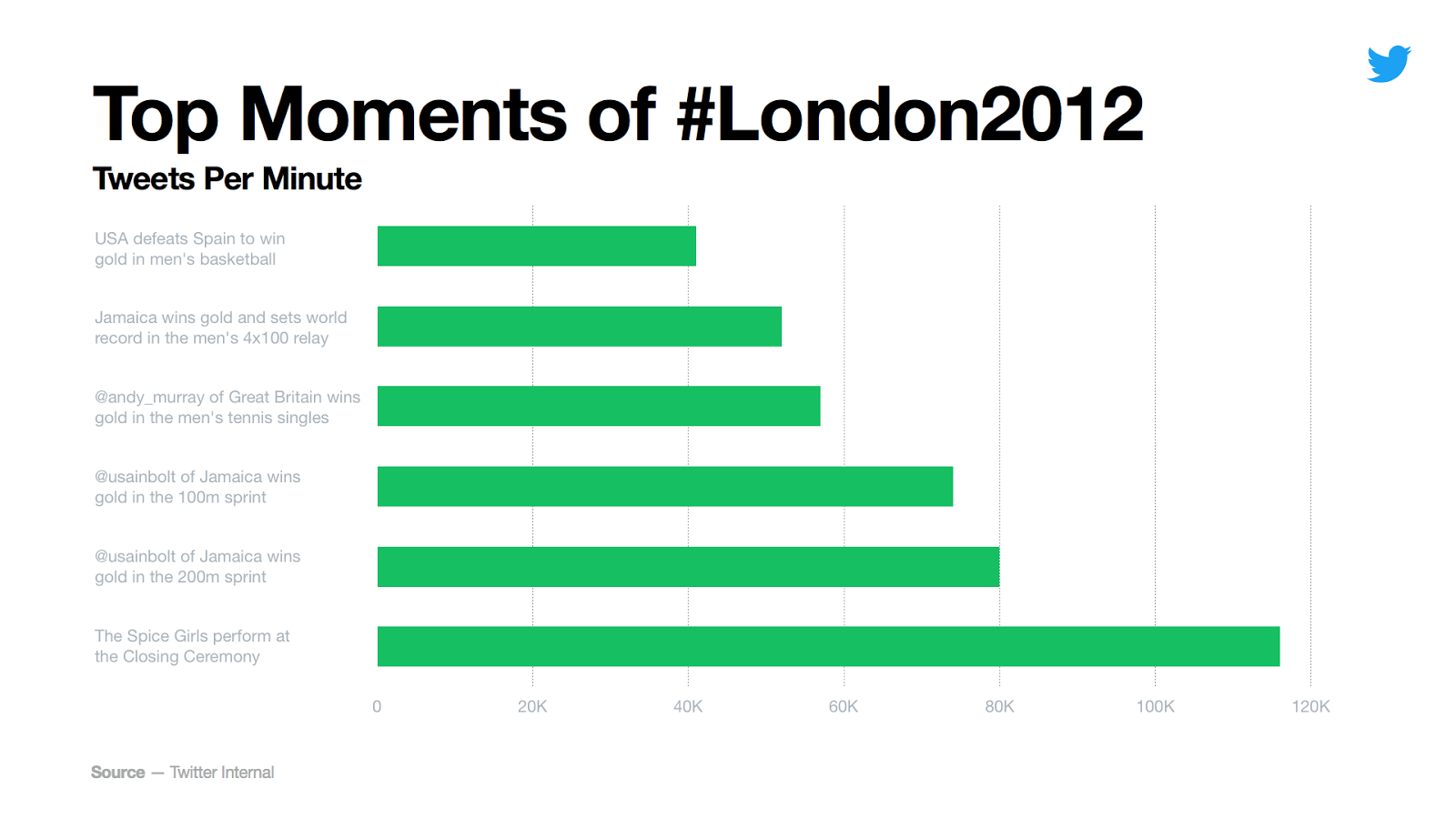 From the power outage at Super Bowl XLVII to the game-winning shot at the 2016 NCAA Men's Basketball Championship Game, the sports world is full of unexpected moments. We expect that this year's summer events will be no different. Yet the unexpected is not always unpredictable. There will be a thrilling finish, a crushing defeat, a poignant moment between an individual and their family, a comeback story, and potentially a viral video of dancing to a pop song.
Our content planning team helps advertisers think about and prepare for the "unexpected but predictable" moments that can be applied to nearly any event. The five basic principles highlighted below will help brands capitalise on live moments and conversations to reach an engaged audience with relevant content at the moment when consumers are most receptive.
Follow these five basic planning principles to set up your brand for success:
Before the games begin, make a list of all planned, predicted, and anticipated moments that your brand will be activating around — before, during, and after. Consider the athletes and teams your brand is associated with, traditional tent poles throughout sporting events, as well as the emotional and uplifting moments that tend to draw a lot of attention every two years.

Review the list of moments and identify which pre/during/post moments make sense for your brand and what your brand can authentically own and legally promote. The moments you select should make sense for your brand and allow it to express its personality. Those are your moments of opportunity to join conversations and break through the noise of brand advertising.

3 Make content now based on the list of prioritised moments.
You should be creating content both for pre/during/post event moments and for moments you know and think might happen. You can get your content preapproved and be ready to publish and hit the ground running as soon as the conversation shifts to the moment for which you prepared. This way, content produced in real time should represent a very small minority of your activity.

4 Set creative templates.
Create templates for both pre-produced and real-time content to ensure consistent execution and to tie any unexpected content (such as fan reactions) back to your brand, key messages, or your value propositions. Consider recurring hashtags, visual treatments, and consistent overall aesthetic to bring content together.

5 Pick targeting parameters.
Based on the moments previously identified, create targeting parameters to ensure that your great content is relevant — it should be seen by the right people, at the right moment, and at scale. See our blog post on event targeting for more information.
These planning principles go hand in hand with superior creative executions. Adapt these planning principles in a way that is right for your brand and your marketing goals.

But it's not all about creating unique content—you need to sweat the assets you already have to capitalise on the huge video opportunity. To do this:
Distribute the main hero assets you already have for your campaign.
Adapt them to test different formats and stretch their impact.
Create ancillary, social-first content that complements the execution.
In this way, you can turn a hero video into several individual assets which you can then publish strategically over the course of time, which amortises costs and ensures your brand is part of the conversation for longer.

Twitter is the most powerful platform for brands to form live connections with consumers. With the right content and a little planning, you can drive wildly successful campaigns that people will be talking about long after the closing ceremonies.
Post co-authored by Nina Mishkin (@mishkin), Content Planning Manager