Perspective
Music on Twitter: Start with the fans in the front row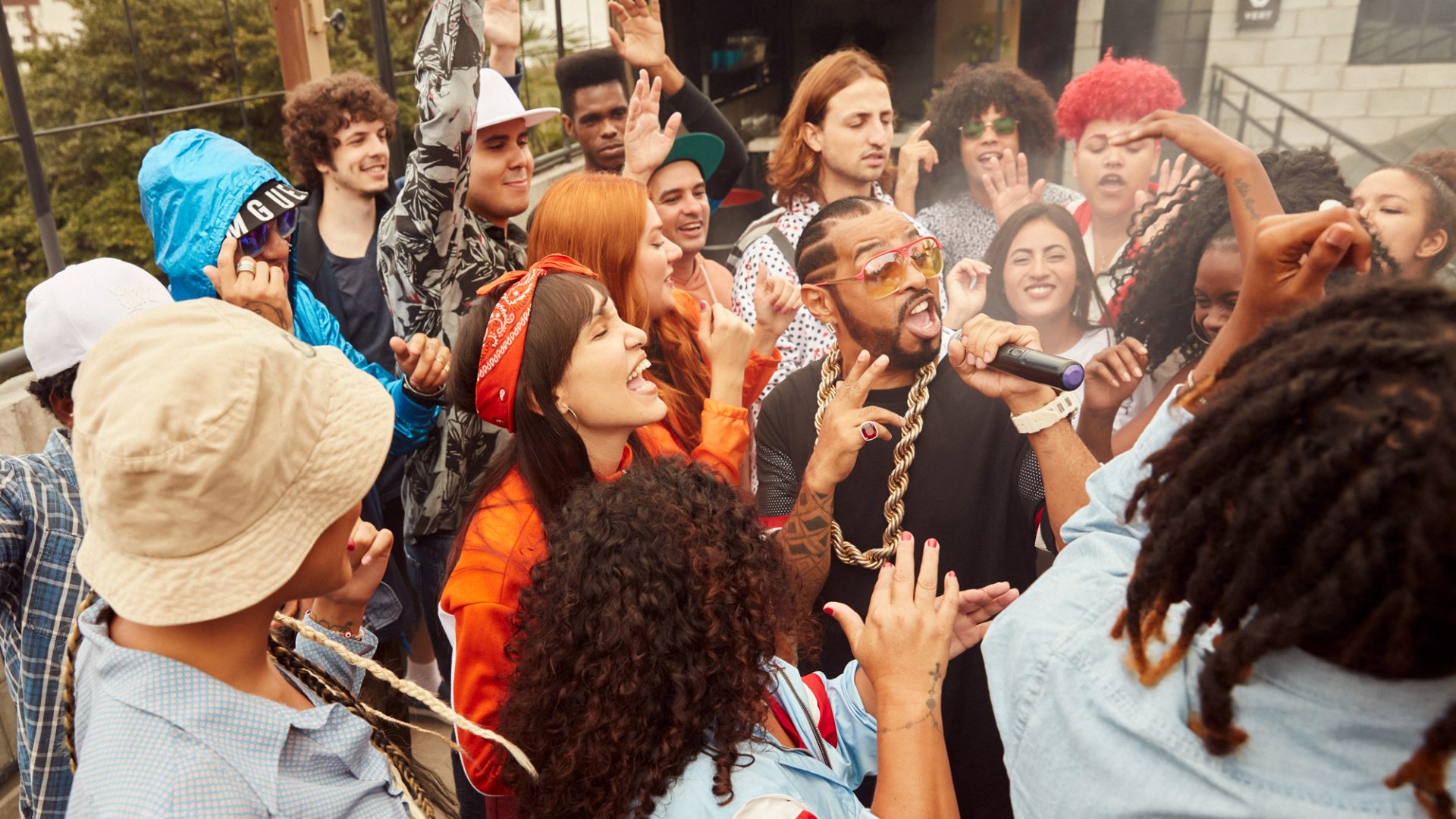 #Stans are more than fans — they start the conversations that pick the ‎‎#SongOfTheSummer
If there are 115 rainbow emojis, seven palm trees, and five holes in the fence, what day of the week should the #Swifties expect a new album? 
Are these clues on Twitter, or just coincidences? #Swifties like @tanya1992x have theories — and they're sharing them on Twitter. And when the release moment arrives, word spreads fast.
On Twitter, people are more than fans. They're stans — a term of endearment that mashes up stalker and fan — who come together to geek out about their favourite boy bands, K-pop groups, and pop divas. They're the ones who pick the #SongOfTheSummer that quickly becomes inescapable. And they're highly influential — according to a Twitter-commissioned study, 42% of Twitter music listeners say their friends look to them for advice on what to listen to.
Stans are the first to encourage their followers to try something new, or stream an artist's newest song until it's crushing the charts. And since 45% of Twitter music listeners say that they could afford to spend more money on music than they currently do, these recs carry weight.
What are the stans talking about?
Stans go deep. While 48% of music listeners on Twitter follow and stay informed about musicians,1 the most active fans divide into subgroups devoted to one particular artist.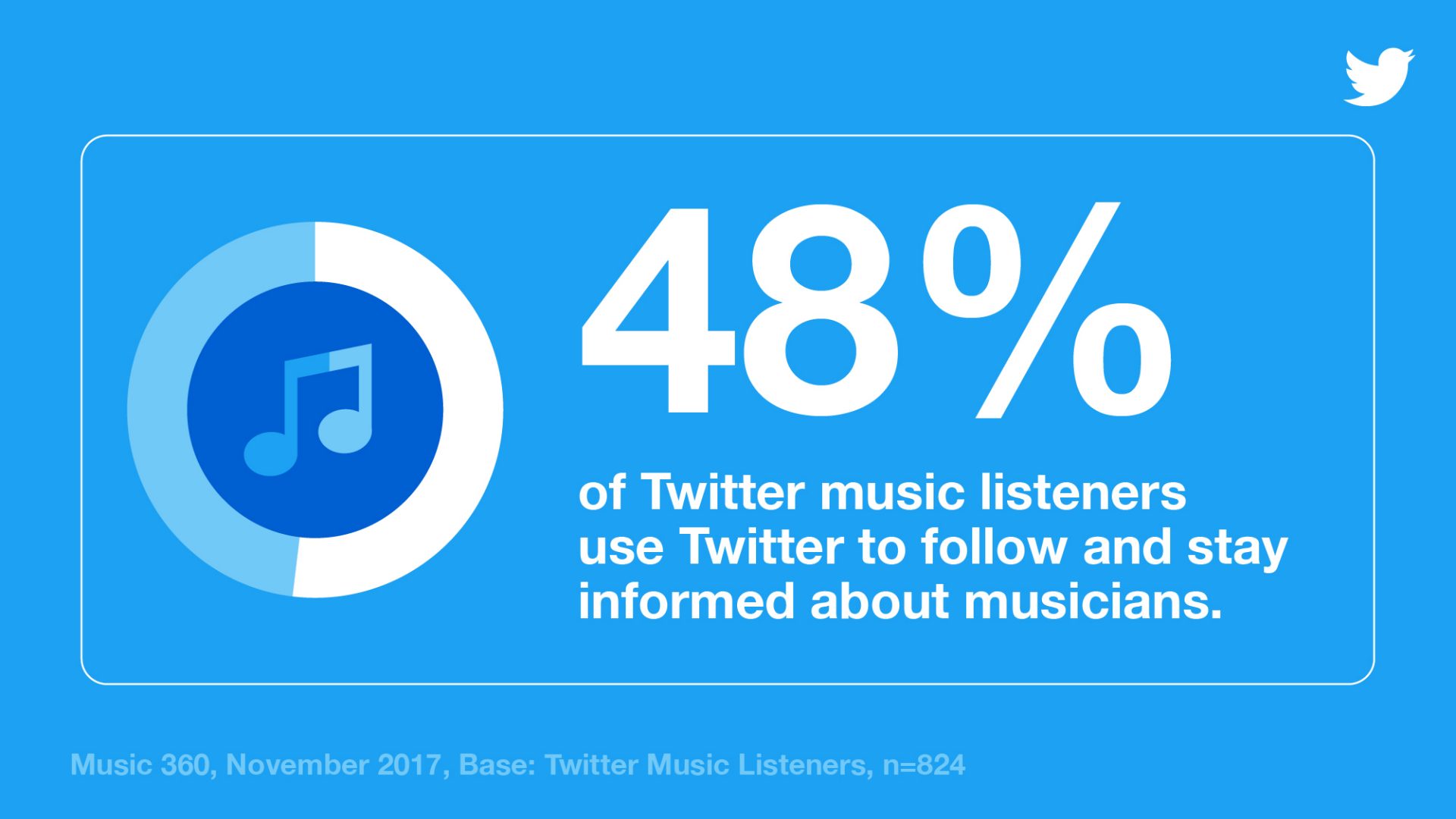 They come together on #NewMusicFriday to live-Tweet their first impressions of a new album. They spark the conversation: when a single will drop, the name of the next, which cities will be included in an upcoming tour. 
They debate red carpet looks, award show performances, underdog wins, and unexpected snubs. 
And if that celebrity is involved in some kind of beef, the fan armies are known for taking things into their own hands. They're quick to comment on drama — and quicker to rally the army to defend anyone who dares drag their idol. But there's also a lot of love.
Savvy artists reciprocate the feels. Brazilian rapper Thaide (@thaideoficial) is known for updating his fans minute by minute, letting fans know where they can come meet him in person. Hip-hop artist Blackbear (@iamblackbear) is in constant conversation with people on Twitter. He Tweets deeply personal thoughts and Direct Messages his followers to chat.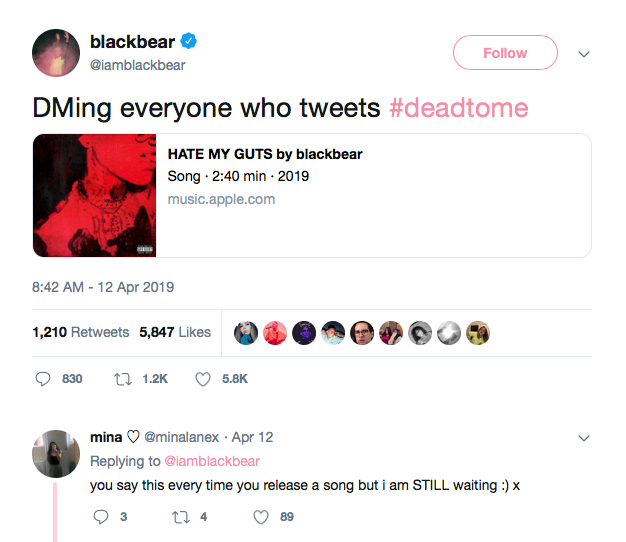 Other artists are coyer. They drop Easter eggs about songs, shows, and videos. The #Swifties, in particular, live for it. They share theories and dissect clues. They Retweet other stans and share custom merch. When one #Swiftie stan gets invited to a secret session or meetup, they all feel invited. 
The sense of community runs deep.
Stan Twitter leans into new, authentic content and recommendations. They're influencing the airwaves and shaping what we all listen to. That attitude makes them the perfect audience for brands to engage early on in a campaign.
Footnotes:
1. Source: Nielsen — Music 360, November 2017, Base: Twitter Music Listeners, n=824