Case Study
Wendy's turned to Twitter to launch during basketball's busiest month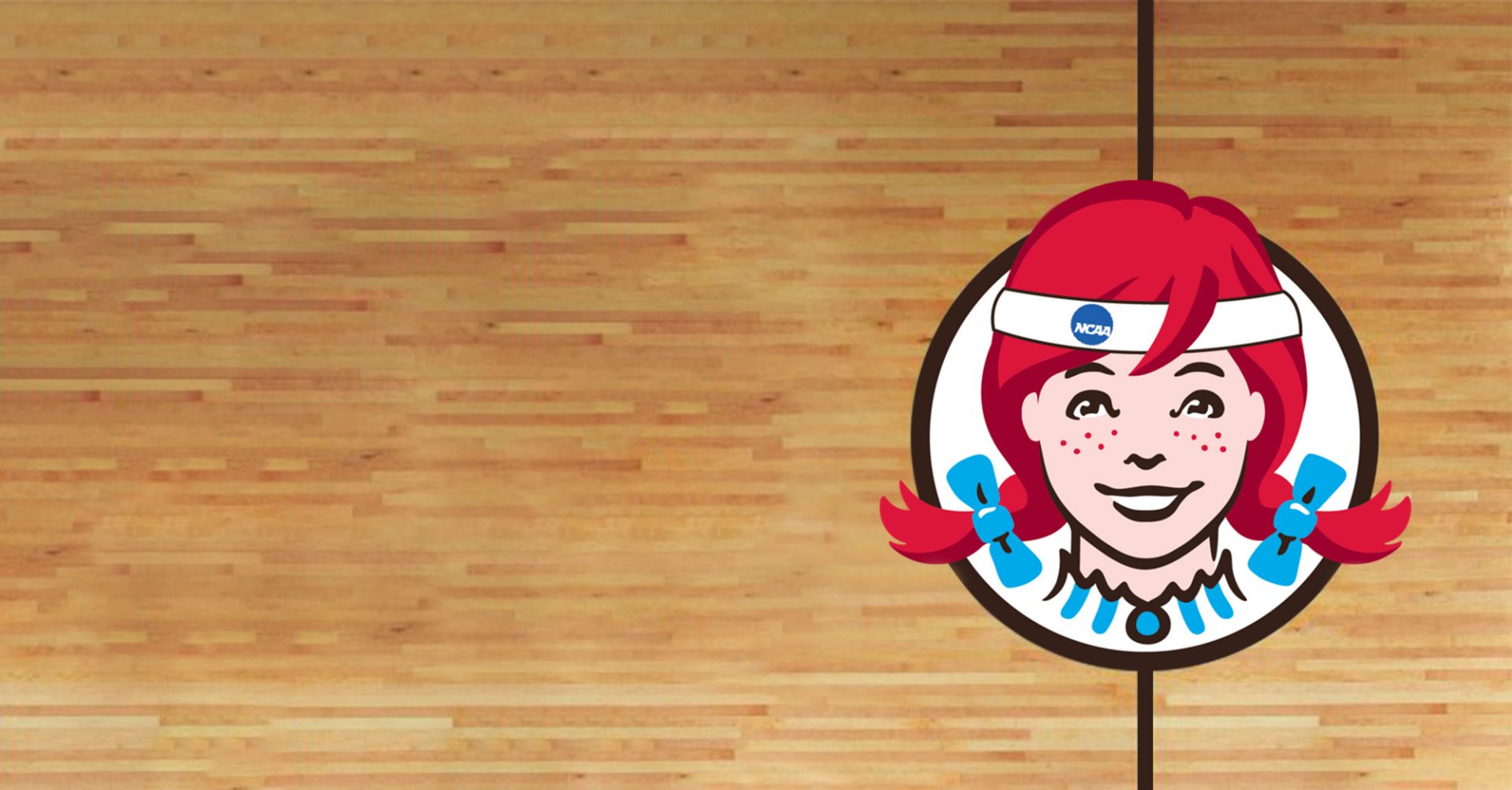 There is nothing like the power of March Madness.
The 2019 tournament created the perfect opportunity for Wendy's to connect its fan-friendly brand ethos with Twitter's culture-defining audience. The restaurant chain took full advantage of the moment, using the buzz around the tournament to introduce new core menu items (Made to Crave hamburger lineup) and messaging around new value offerings ($5 Biggie Bags). By bonding directly with its fans on Twitter around a major sporting event, Wendy's reinforced its image as a brand that's just as excited about cultural events as the people who love its food.
As an official corporate partner of March Madness, Wendy's engaged in a full-court press on Twitter and used a wide range of Twitter ad formats to deliver branded messages including polls, promotions, sponsored Moments, video highlights, and live streams.
Wendy's reached fans through its Pick 'Em promotion, which was built on the insight that users gravitate toward gamifying this event — and that Wendy's can provide them with a way to stay involved in the fun all tournament long, even after their brackets have busted. The polls let people on Twitter predict the winners of each major round of the tournament from the Sweet 16 through the Final Four. Some 615,000 people voted in the Pick 'Em polls, showing just how much Twitter's audience was leaned in during March Madness, and how effective the tournament was for raising brand awareness. 
To connect fans with additional content surrounding the tournament, Wendy's partnered with Bleacher Report to offer real-time game highlights and sponsored Moments showing videos with the best reactions from teams and fans from each round of the tournament. Wendy's also provided fans with insider access through live watch parties streamed on Twitter in partnership with Turner Sports, featuring prominent athletes and announcers discussing their unique perspectives in real time. And, as in 2018, Wendy's sponsored the Twitter Live broadcast of the championship game, as well as numerous highlight clips, utilizing pre-roll video featuring creative for Made to Crave and Biggie Bags to slam dunk launch messaging to Twitter's leaned-in audience.
Wendy's knew that its sponsorship of March Madness provided the perfect opportunity to lean into Wendy's connection with Twitter's engaged and passionate audience. Its Twitter-first strategy proved incredibly effective, resulting in more than 2 million Tweet engagements and nearly 140 million impressions, along with 15.5 million pre-roll video views at view rate of 50 percent.
Alongside impressive content engagement, Wendy's March Madness campaign generated a 12 percent lift in foot traffic among new and/or lapsed customers through the Biggie Bag value messaging alone, with double digit increase in visit intent from the overall campaign.
Get in-depth insights about your campaign with detailed metrics that cover every move you make.
Reach your most valuable audience at scale when it matters most.