Case Study
Twitter announces winners of #BrandBowl53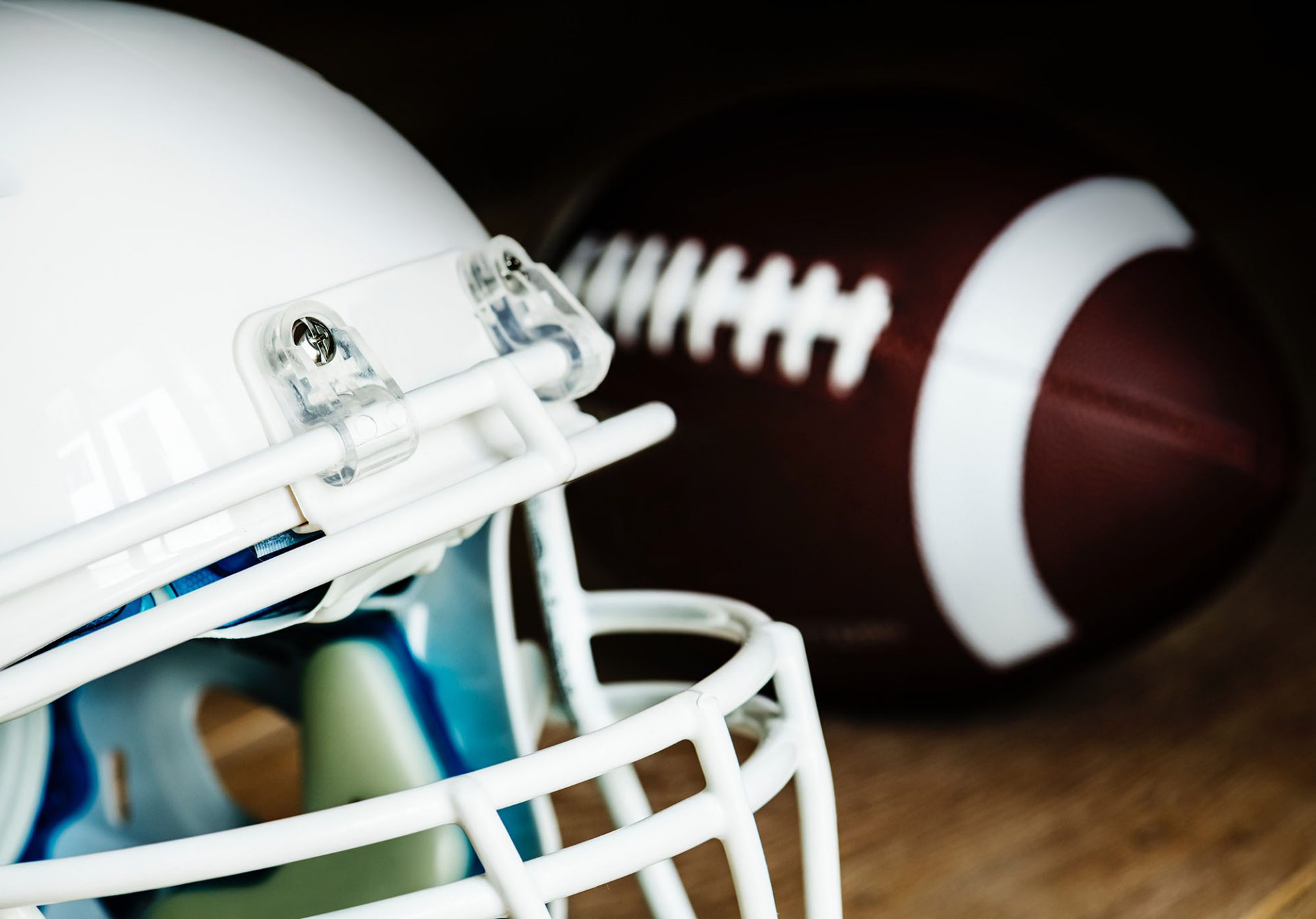 While the game took a while to get going, the spots were ready to go as soon as the game kicked off.  
Mr. Peanut spread dance moves and rewards around their #CrunchTimeGiveaway, while the Bud Light Bud Knight had a cameo in "Game of Thrones" and was destroyed by the dragon.
And while many advertisers shared their TV ads on Twitter, some brands skipped the on-air buy altogether and turned to Twitter to join the competition and fight for the Interception Award instead.
We are pleased to share this year's winners of #BrandBowl53 that got the conversation going on Twitter through their brilliant campaigns.1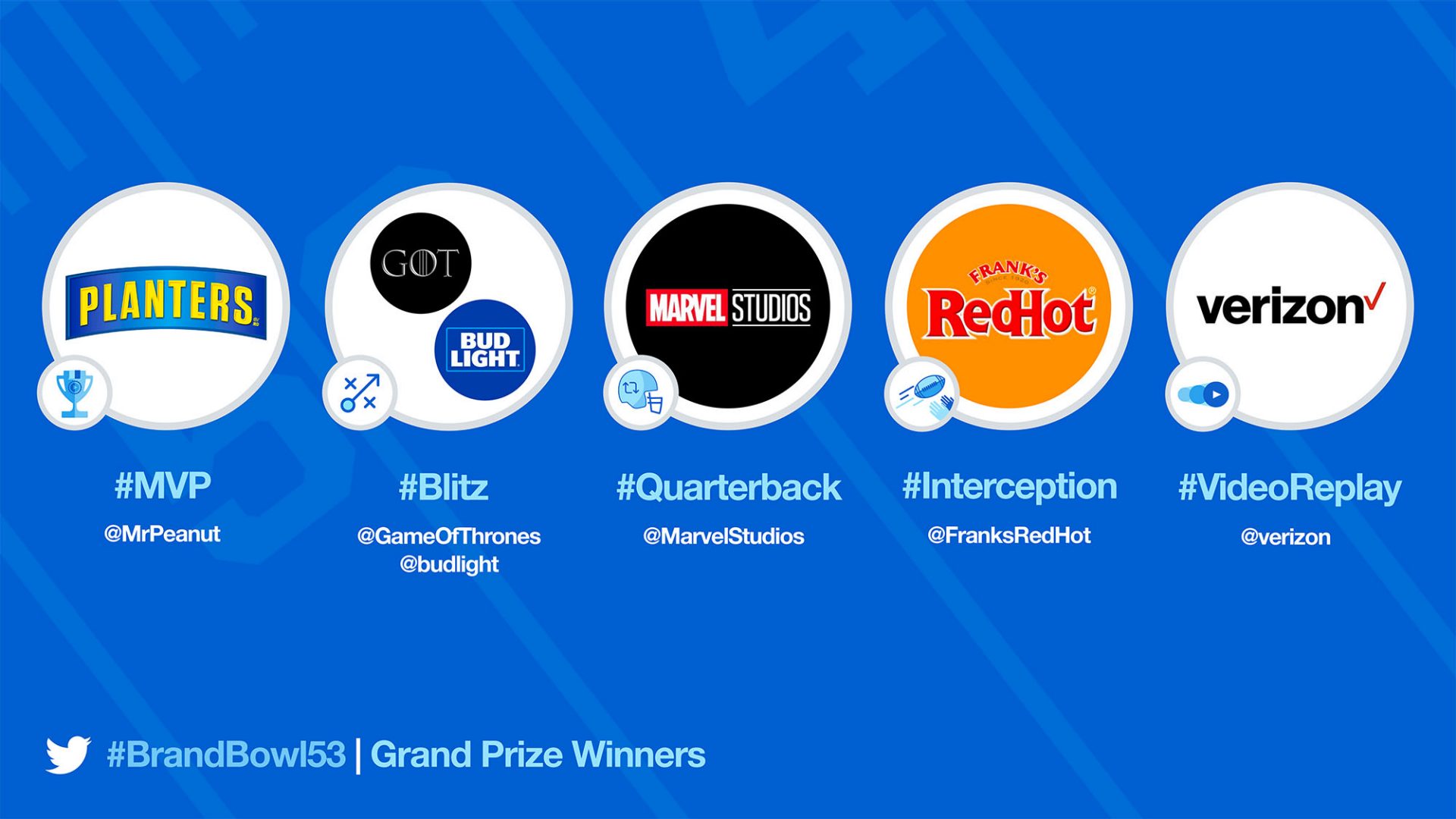 #MVP: Brand with the highest percentage of all brand-related Tweets during #SB53

Planters won the top prize for their sweepstakes that gave people amazing and personalized prizes.

#Blitz: Brand that drove the highest velocity of most Tweets-per-minute during #SB53

"Game of Thrones" and Bud Light's co-branded spot spiked the discussion.
#Quarterback: Brand with the most Retweets on a single Tweet during #SB53

Marvel Studio's "Avengers: Endgame" trailer was eagerly shared as fans anxiously await its premiere.
#Interception: Brand without a national TV spot that drove the highest percentage of brand conversation during #SB53

Frank's Red Hot dominated the feed by placing themselves on every other ad.

#VideoViews: Brand that drove the most video views on a single Tweet starting at 12am ET on January 28 through the final whistle

Verizon's tribute to first responders campaign had all eyes on it.
We are also honoring brands that received the highest percentage of all in-game brand conversation versus category competitors.

See the winners in each vertical and their winning creative below!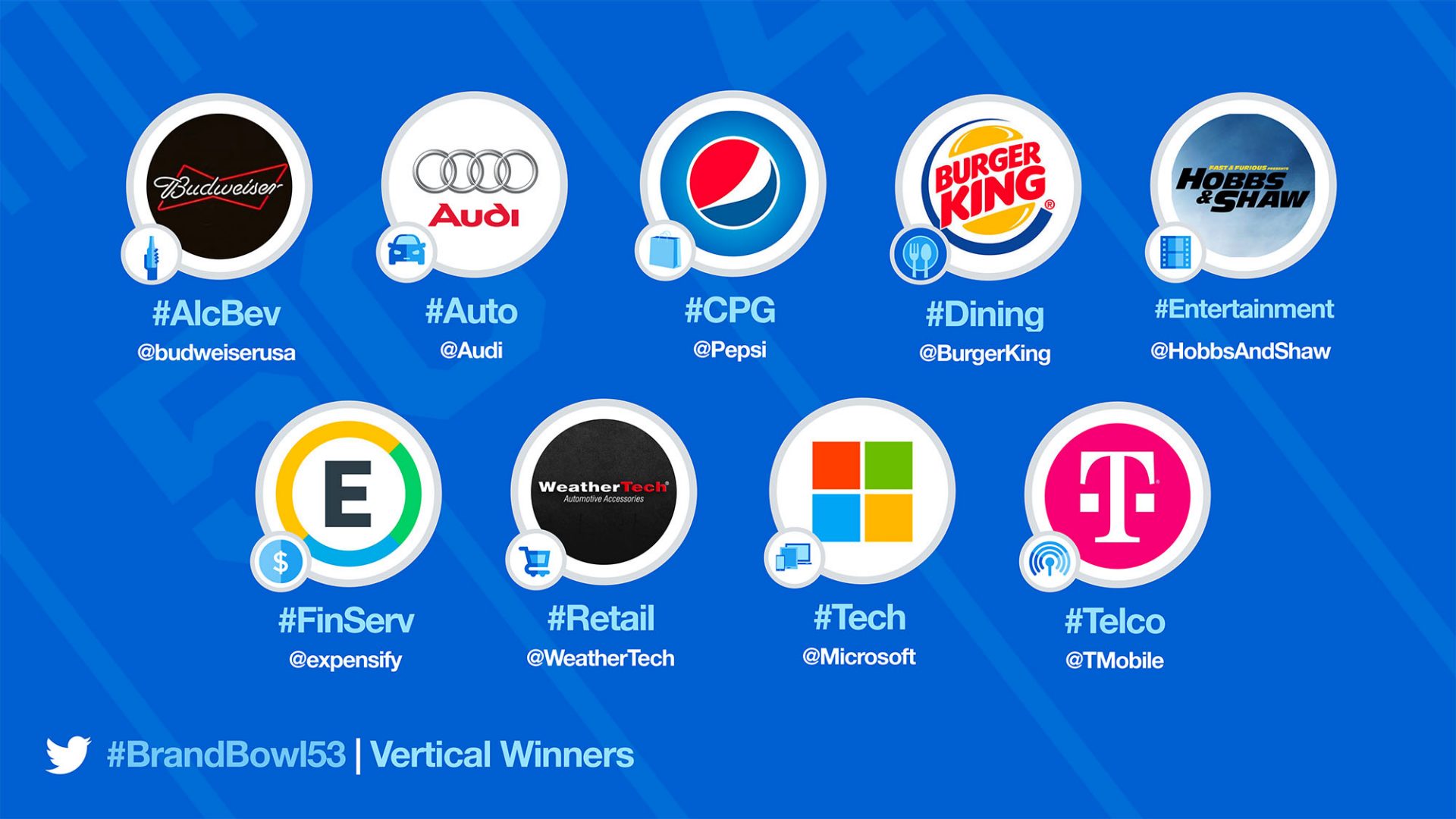 And here are more of the most memorable moments of the night, including an ad made by an all-female team a scary-themed skin commercial, and a certain voice platform that made a few mistakes…
Congratulations to all the winners. And be sure to tune in to @cheddar's "Opening Bell" tomorrow at 9:20am ET for our special segment highlighting these awesome brands and ads. See you next year!
Footnotes:
1  Brand Bowl consisted of brands who opted into Twitter's competition, and winners were selected in conjunction with Twitter's semantic core team who analyzed conversation volume between the coin toss and the final whistle.