Case Study
How Twitter helped Kraft serve #KMCforBreakfast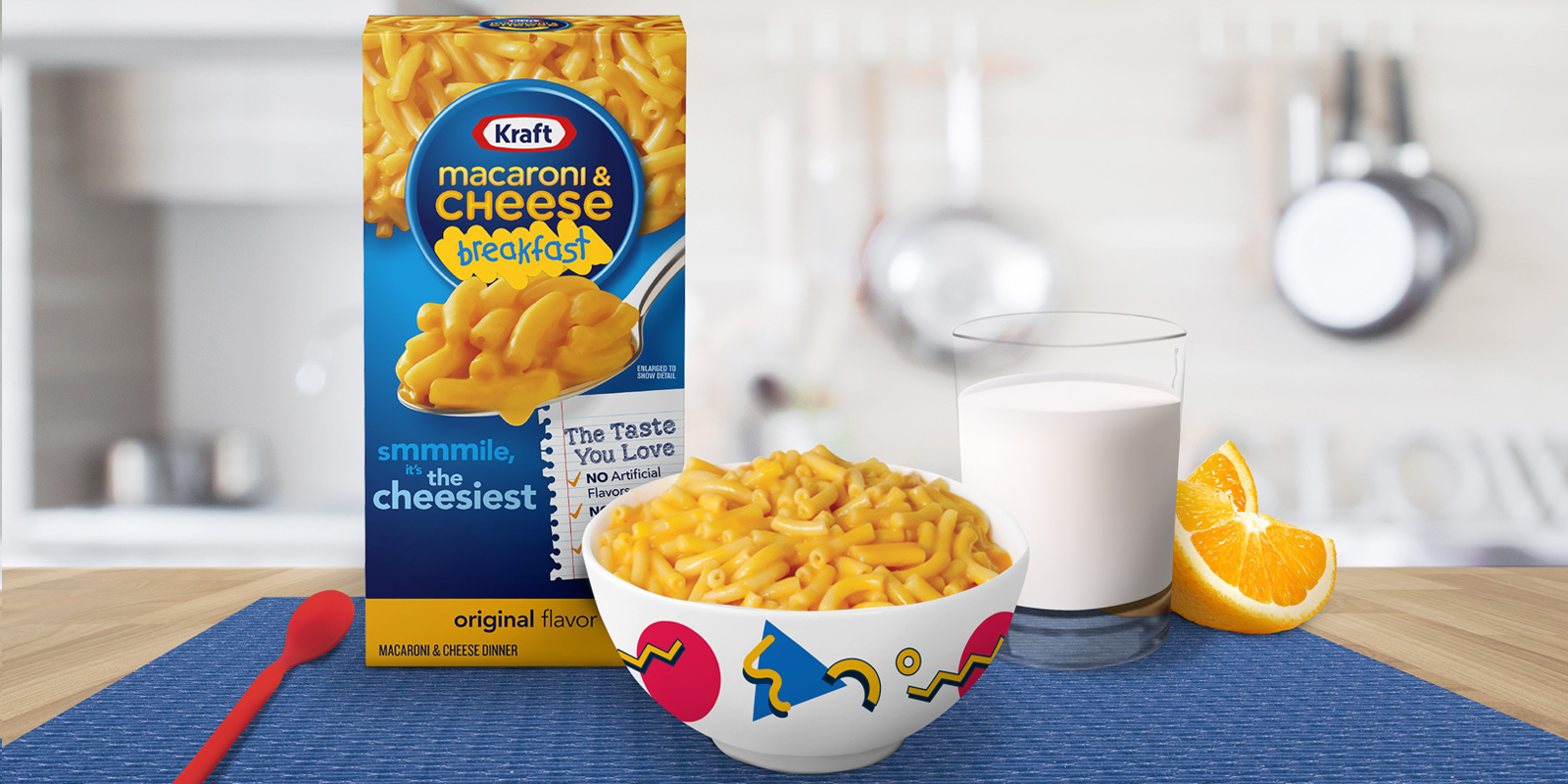 100X

increase in #KMCforBreakfast mentions compared to previous 3-day period
100K+

boxes of mac & cheese donated by Kraft to @feedthechildren
1.5X

higher engagement rate compared to industry benchmarks
Lockdown has been challenging for everyone, but for millions of parents lockdown hit different. Remote learning transformed family homes into homeschools and kitchens into school cafeterias. Being a parent in 2020 was truly a 24/7 job, and we've seen this reflected in what's happening on Twitter: Since March 2020, there has been an 18% increase in conversation about parenting.1
Kraft recognized that these were hard times to be a parent, especially when it came time to figure out what to feed their kids to keep everyone happy.
According to Kraft, 56% of parents were serving their kids mac & cheese for breakfast more during the lockdown than in previous months.2  
For parents who were extra stressed in lockdown, Kraft had a simple message for them: In a year like 2020, there's no shame in changing the breakfast game.

In fact, it may be the new norm.

So how could Kraft reposition its mac & cheese as a breakfast meal for the whole family while also helping families in need? They turned to Twitter and succeeded by taking these three steps:
Mentions for #KMCforBreakfast increased by nearly 100% compared to the previous three-day period. Engagement rates were considerably higher compared to industry benchmarks. And Kraft donated 100,000 boxes of mac & cheese to @feedthechildren as part of its campaign. 
In all, both Kraft and #KMCforBreakfast registered a 96% positive and neutral sentiment during the campaign.3
It may be too early to say that mac & cheese has become the new breakfast staple, but Kraft's Twitter campaign certainly put it on the map, while also helping stressed-out parents feel better and launching a charitable campaign to aid those in need.
Now that's comfort food. 
Sources:

1. Twitter Internal Data. Time Range: Jan-Apr 2020, Market: US Only
2. Kraft Heinz Internal Data
3. Brandwatch, US, July 7 - August 7, 2020. Pulled on August 25, 2020. Terms include #kmcforbreakfast, @kraftmacncheese, kmc for breakfast, kraft mac n cheese for breakfast, kraft for breakfast, kraft macaroni n cheese for breakfast, kraft mac & cheese for breakfast, kraft macaroni and cheese for breakfast