Case Study
How BMW drove mass awareness for its new X2 vehicle by launching on Twitter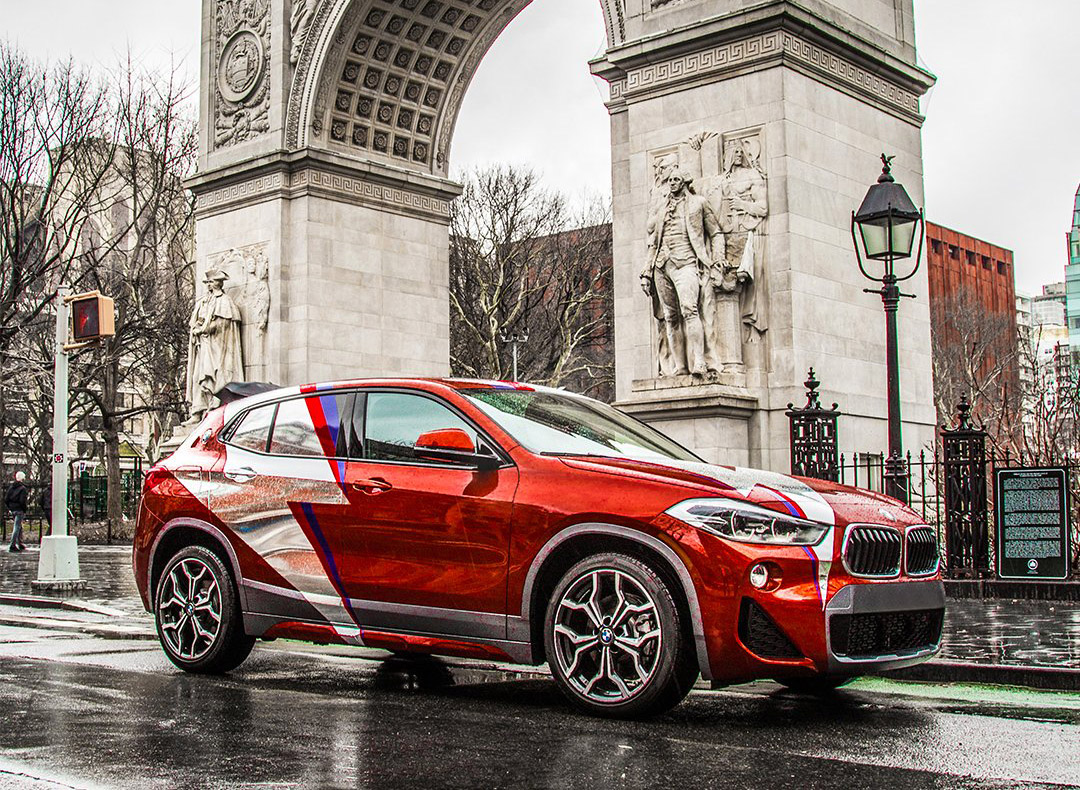 12.3M
video views within 24 hours
Ahead of the launch of its first-ever X2, a Sports Activity Coupe — the hottest new car type amongst millennials — BMW (@BMWUSA) was faced with a challenge: How do we build mass awareness and drive consideration for a completely new product line when launching on Twitter?
Looking to surprise its audience and distinguish its new car, the BMW X2, from others in its class, BMW turned to Twitter for the launch of the X2, harnessing Twitter's power to connect brands launching something new with an engaged and receptive audience.
With few product launches per year and a lengthy buying cycle, BMW recognized the importance of a successful launch on Twitter that would build mass awareness and drive consideration for its new product line. 
BMW kick-started its campaign with bold, creative videos teasing its new X2 model. At launch, it leveraged Twitter's First View product to run a video takeover campaign designed to drive mass awareness of its new car. Compared to US campaigns without First View, campaigns which utilize First View are able to increase recall among more people at lower costs.1 Simply said, the first ad position on Twitter overdelivers.
BMW combined First View with a Promoted Trend, which nearly doubles ad breakthrough: +86% higher recall on campaigns with First View and Promoted Trend vs. just First View (control vs. exposed).2 BMW's campaign on-platform complemented and amplified real-world brand activations at key cultural events. Tease using a Conversational Card
To start its campaign, BMW teased videos of a David Bowie-themed car coinciding with the David Bowie exhibit in NYC. To complement its teaser videos, BMW leveraged Twitter's Conversational Card, which enables fans to share a prepopulated Tweet about the car simply by clicking a strong CTA. Partner with Niche influencers
To build momentum, BMW partnered with Twitter's Niche influencers to promote the X2 at key cultural events popular with its millennial target audience, like Coachella and Fashion Week. It used Promoted Tweets with images to get fans excited. Take over Twitter with First View
On launch day, BMW took over Twitter, pairing together two mass awareness products to maximize reach and drive higher ad recall — First View and Promoted Trend. 
First View helped BMW maximize exposure of its video ad in people's timeline on launch day. Take over Twitter with Promoted Trend
To drive further recall, BMW paired First View with Promoted Trend, featuring #ProjectUnfollow as a top trending topic on the Explore tab. This pairing maximized BMW's ability to reach its target audience on launch day. Retarget to reinforce brand messaging
But it wasn't done — BMW retargeted its audience who engaged with its ads, providing additional video content and driving viewers directly to BMW's website to learn more about the X2 or schedule an appointment to see it.
Audience retargeting helped BMW reinforce its message and drive awareness with its audience throughout the year, keeping the X2 top of mind for potential buyers who might be mulling over their decision.
By turning to Twitter for launch and following recommended best practices, BMW successfully launched its X2 on Twitter, grabbing people's attention and breaking through its audience's timelines. Pairing First View with Promoted Trend generated 71M impressions and 12.3M video views, all within 24 hours of launch.
Sources:
1. Nielsen Brand Effect US only, Q3 2015 - Q3 2018. Launch campaigns w/First View N =14, Launch campaigns w/o First View N = 209.
2. Twitter-Commissioned - EyeSee New Ad Products Research, 2018 Q. Which of the following brands do you recall seeing a Tweet for?