Case Study
How Audi used sports, superheroes, and Twitter to launch its fully-electric SUV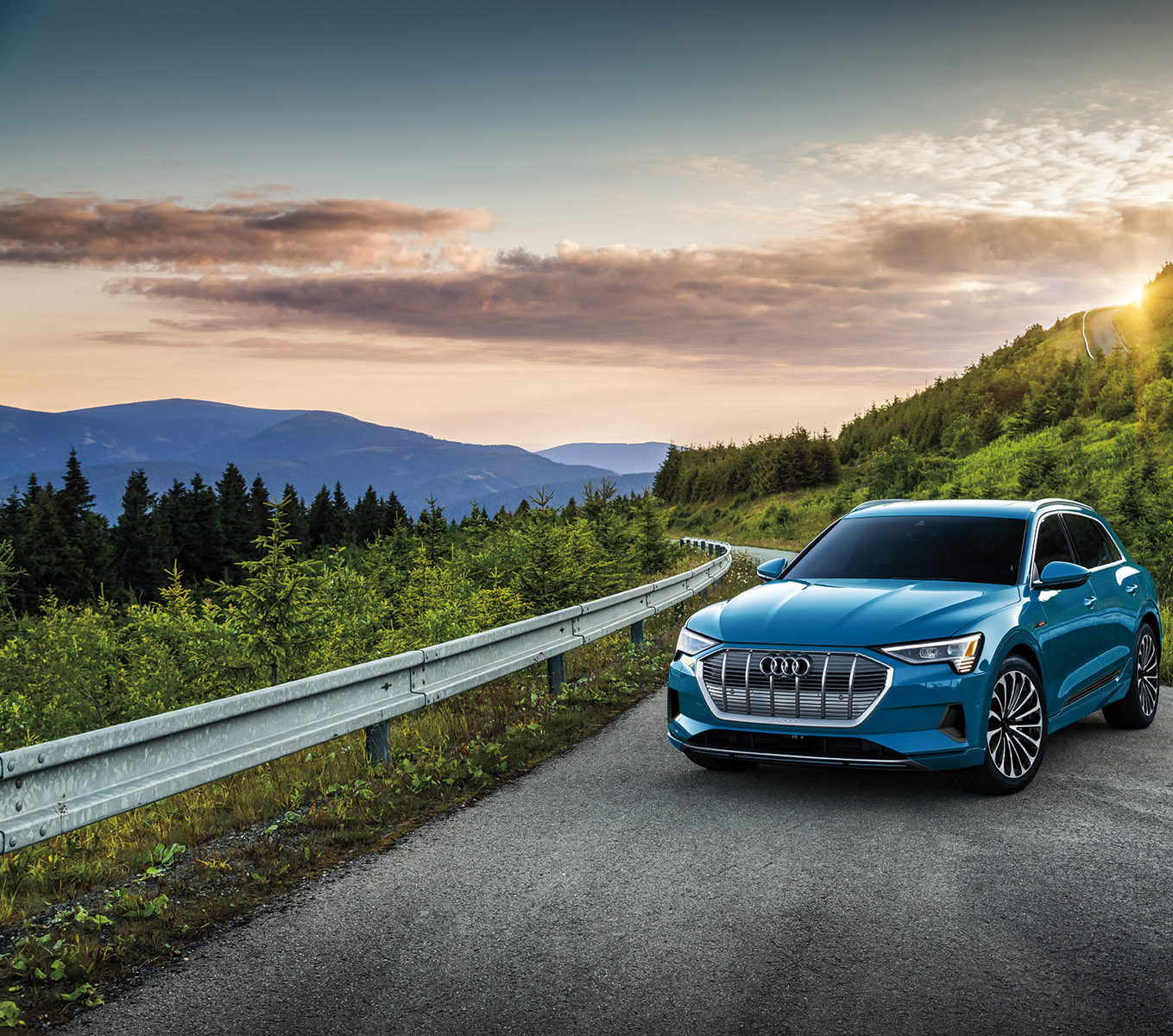 1.8M
Periscope live-stream video views
Winner
of Twitter's #BrandBowl 2019 auto category
Exceeded
many Twitter auto category benchmarks
To launch the e-tron SUV, Audi's (@Audi) first-ever fully-electric model, the automaker needed a marketing plan that was as exciting and innovative as its new vehicle. In collaboration with media agency PHD, Audi worked with Twitter to craft a marketing campaign unique to its needs. Not only did Audi and PHD want to go big and invite the US public inside the launch event, they also wanted to keep consumers talking about the e-tron SUV and reinforce Audi's messaging by connecting with the biggest sports and pop culture events of the year.
Starting in September 2018, Audi unleashed multiple campaigns using a half dozen Twitter products to generate excitement around the e-tron SUV. The versatility of Twitter's tools, combined with the passion of our influential and receptive audience, allowed Audi to drive awareness of its fully-electric SUV in fresh and unpredictable ways. 
Audi's multipronged strategy deployed different tools at each stage. To tease that something new was coming to the market, Audi kicked off the campaigns using a Promoted Tweet featuring high-impact video teasing an upcoming live stream where consumers could find out more.
During the live stream, Audi previewed the e-tron SUV using Periscope on the @Audi handle, inviting people on Twitter to witness its debut in a world premiere industry event. 
When the e-tron SUV finally launched in the US market, Audi announced its arrival with Promoted Video showcasing the capabilities of the fully-electric model.
To continue the momentum of the launch and bolster its message, Audi previewed its 2019 e-tron #SB53 ad on Twitter to fire up excitement and spark conversation prior to the ad's live debut. This allowed Audi to connect with a passionate, leaned-in audience on football's biggest night.
But Audi didn't stop there. To further build brand relevance, Audi used Twitter to associate the e-tron SUV to one of the most anticipated movies in film history, "Avengers: Endgame." The automaker sponsored and integrated into #MarvelLive, exclusively on Twitter; it also sponsored the movie's red carpet premiere and used Promoted Video featuring "Avengers: Endgame" content. Together, Audi joined the "Avengers: Endgame" conversation on Twitter during moments that mattered to its customers. 
Break through with the power of live video.
If you're already planning a splashy debut, why not let your consumers witness the launch the moment it goes live?
The launch was a huge success, with the live-streamed debut event receiving over 1.8 million views. 
During the big game, Audi won the Auto Category for Twitter's #BrandBowl, netting the highest number of video views on Twitter during the event among all auto manufacturers with a spot.  
As Audi connected to what's happening and sustained conversation through its football and movie sponsorships, the company outperformed Twitter US auto-category benchmarks including those for pre-roll, video views, engagement rate, and cost per view.1
Footnotes:
1 Average performance of similar executions on Twitter, based upon internal reporting.
We're always looking for innovative ways to connect with consumers. Partnering with Twitter to launch our first-ever fully-electric vehicle, the Audi e-tron SUV, allowed us to engage with our audience in real-time. We were then able to sustain this awareness and drive users down the consideration funnel with the perfect intersection of data-driven optimization and creative storytelling.
Successful marketing efforts start with knowing your audience. Twitter's tools help you dig deep.
You want your message to be heard by the right person. Let Twitter's targeting capabilities help.