Case Study
How Stella got people talking for #InternationalBeerDay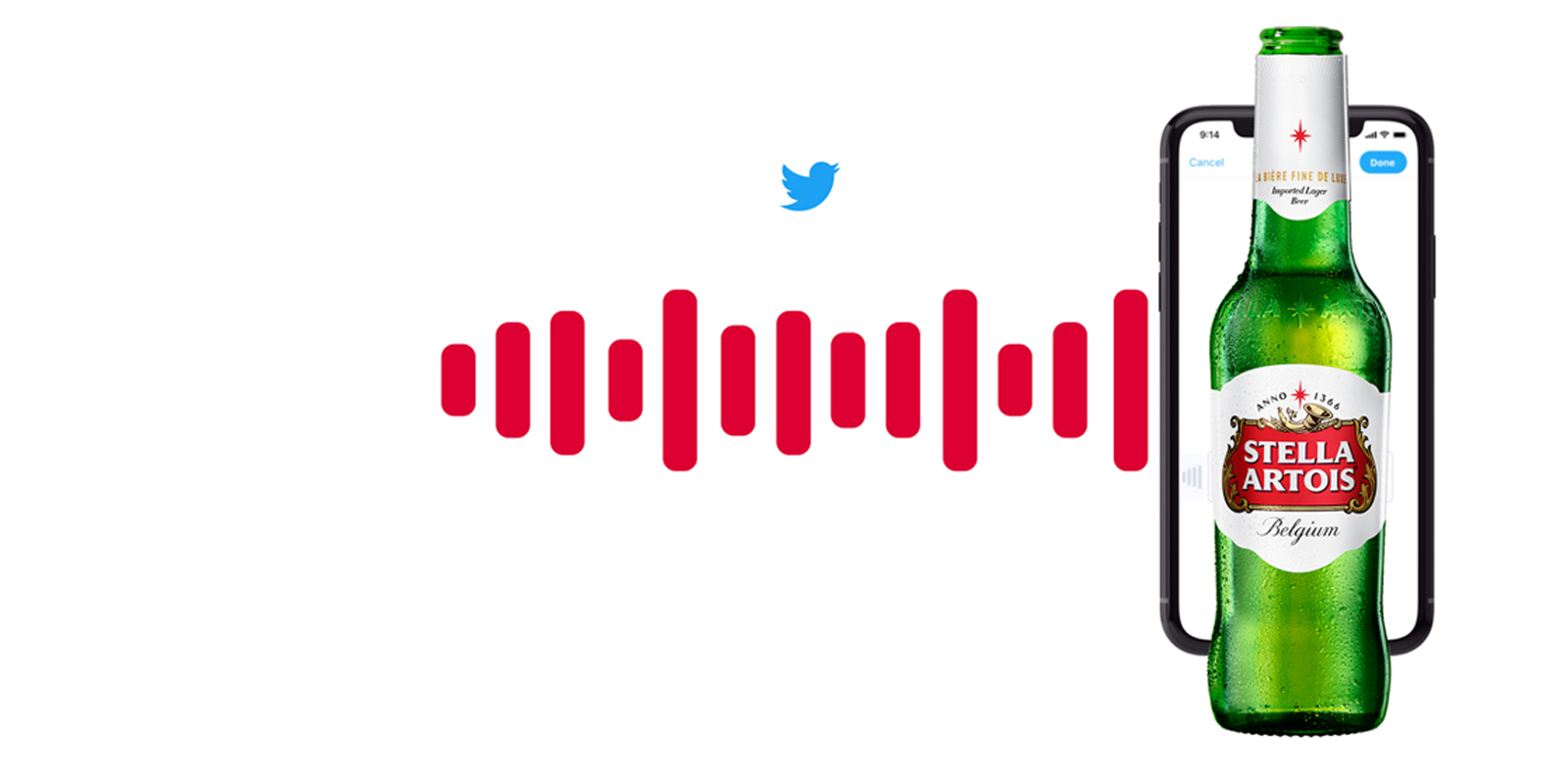 +2,100%
increase in brand mentions
+3,300%
increase in positive brand sentiment
International Beer Day is always a cause for celebration, and this year Stella (@StellaArtois) wanted in on the fun.
As a global brand, Stella saw a natural opportunity to join the #InternationalBeerDay conversation and get people talking about Stella in the process. That was a smart move on its part, as our research has shown that conversation can drive business impact.
How did Stella start a conversation?
To celebrate its Belgian heritage on International Beer Day, Stella and its agency partner DraftLine encouraged people to order a Stella in any non-English language with Twitter's new Voice Tweets feature, driving conversation while delighting fans at home with prizes, including, of course, free beer.
Here's how they pulled it off.
Since many people couldn't travel or be together in lockdown, Stella knew it wanted to connect people virtually to celebrate International Beer Day.
Connect with the International Beer Day conversation.
Stella used Promoted Video to ask fans to order a Stella in any non-English language by Tweeting a video or using Voice Tweets (a campaign first for Twitter) that used #FluentInStella to give fans a chance to win free beer.
Join forces with brand partners.
Other ABI brands jumped in on the conversation to boost #FluentInStella to their followers.
Continue to share content to grow conversation.
Stella Artois continued to Tweet throughout the day to encourage fan participation, experimenting with short-form videos and copy to reach people across multiple passion points. Brands responded playfully to Stella Artois using #FluentInStella.
Cap off the day with a full-brand portfolio celebration.
Stella Artois joined other ABI brands in hosting the live-streamed International Beer Fest event, where celebrity chefs led cooking classes while giving away culinary prizes.
Stella scored big on International Beer Day, thanks to the fans and brands that participated in the conversation. In fact, with #FluentInStella, Stella Artois saw a +2,100% increase in brand mentions compared to the day before, in addition to a +3,300% increase in positive brand sentiment compared to the previous day.1
Overall, more than 25 different languages were represented from consumers' Tweets in the campaign.
By connecting to an occasion in a first-of-its-kind way on Twitter, Stella proved it's fluent in creativity and innovation. We'll drink to that.
Stella's identity is rooted in our Belgian heritage and passion for bringing people together around the world. Celebrating our global community on International Beer Day was a no-brainer, but COVID-19 made it difficult to connect in person. Leveraging the linguistic nature of Voice Tweets, we were able to still toast to the many different voices who are #FluentInStella safely from home with a free round on us.
Source:
Brandwatch, 2020. Terms include Stella Artois OR @StellaArtois or #FluentinStella, comparing August 6 and August 7, 2020