Case Study
Chevrolet brings the power of TV and Twitter to its Amazing Race Canada partnership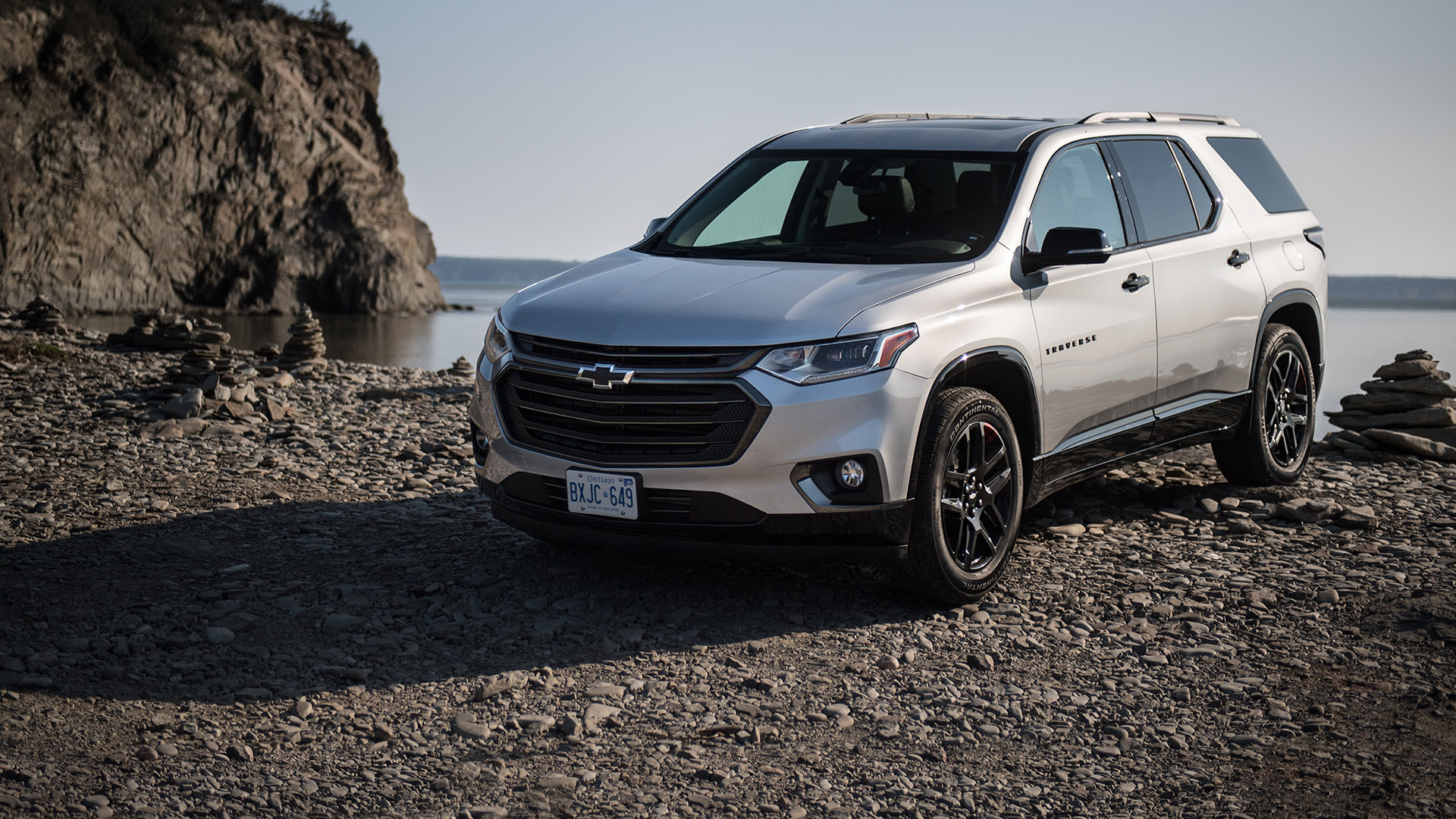 Chevrolet (@ChevroletCanada), a partner of CTV's "The Amazing Race Canada" (@AmazingRaceCDA), wanted to drive awareness of its sponsorship of the hit show. Chevrolet's goal was to strengthen its association with "The Amazing Race Canada," and it knew that an exciting, engaging campaign would be crucial to capturing the audience's attention. Chevrolet accomplished this by bringing CTV viewers along for the ride, giving them the chance to compete in their own race on Twitter.
#TheChevroletRace invited Canadians to participate in a weekly contest that ran concurrently with the show. With the chance to win the all-new Chevrolet Traverse, Chevrolet connected with its target audience using Promoted Tweets to announce #TheChevroletRace and remind fans to tune in. Every Tuesday night when "The Amazing Race Canada" aired, Chevrolet used TV spots on Bell Media to drive viewers to Twitter to enter. Once on Twitter and reaching the audience of @AmazingRaceCDA, Chevrolet engaged users with weekly quiz questions in the form of a Conversational Card. Every right answer brought fans one step closer to being named the ultimate #TheChevroletRace winner. Chevrolet further doubled down with Sponsored Moments recapping every episode to engage fans and drive brand mentions.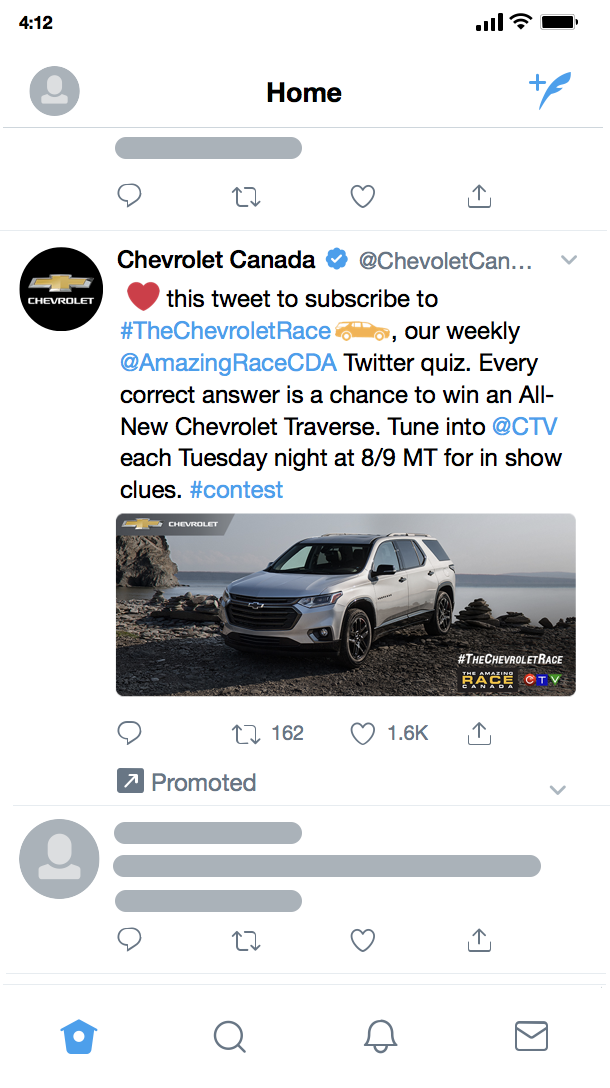 Promoted Tweets connected Chevrolet with a wide audience and got them to subscribe.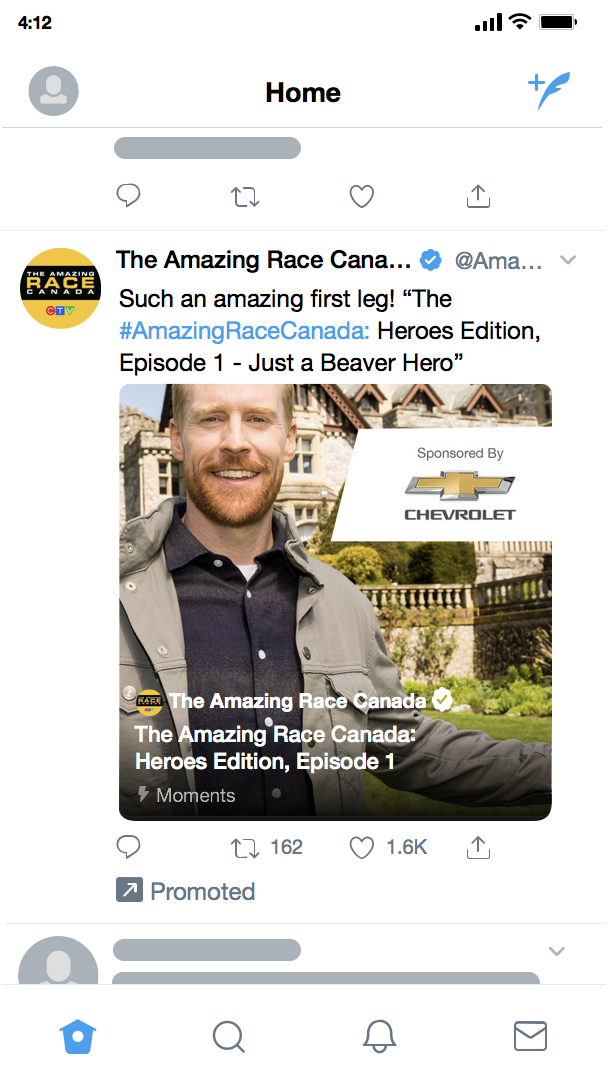 Tapping into the engaged fans from @AmazingRaceCDA, Sponsored Moments led to strong Tweet recall and message association.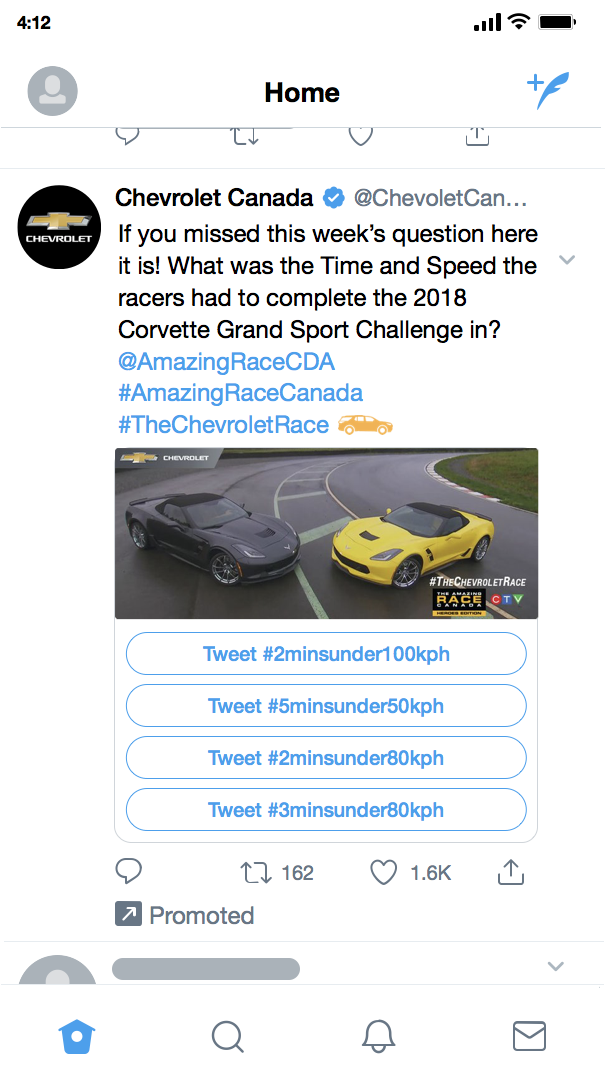 Engage users with impactful content.
Twitter's Conversational Ads allowed users to participate and engage with Chevrolet.
Chevrolet's collaboration with Twitter resulted in high rates of engagement and over 8,000 new followers. Engagement with the campaign significantly improved Chevrolet's association with The Amazing Race Canada (+113%), drove an increase to perception of brand relevance (+45%) and lifted overall brand favourability (+41%). With this campaign, Chevrolet proved that Promoted Tweets and Conversational Ads are effective tools in driving awareness and engaging with its audience.
Twitter interpreted and reimagined our idea for the platform, translating it into a simple, fun, and relevant game for fans of the Amazing Race Canada. They delivered real partnership, showing a deep understanding of our business objectives and collaborating with all of our partners. The campaign delivered incredible record-breaking results for us.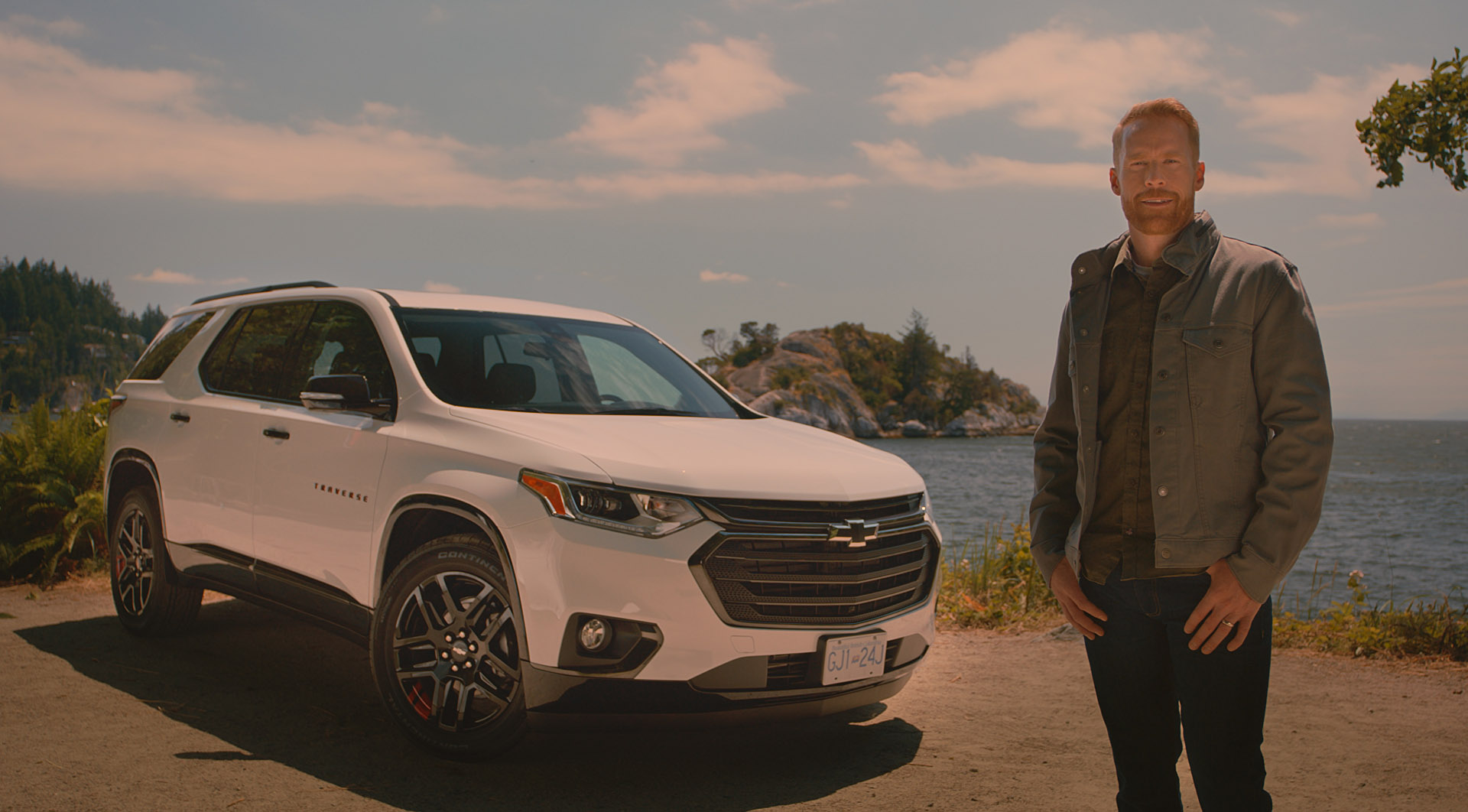 You want your message to be heard by the right person. Let Twitter's targeting capabilities help.
Brands are connecting with people on Twitter in unique and creative ways. And so can you.