Case Study
Capcom proves campaign success with Twitter Brand Surveys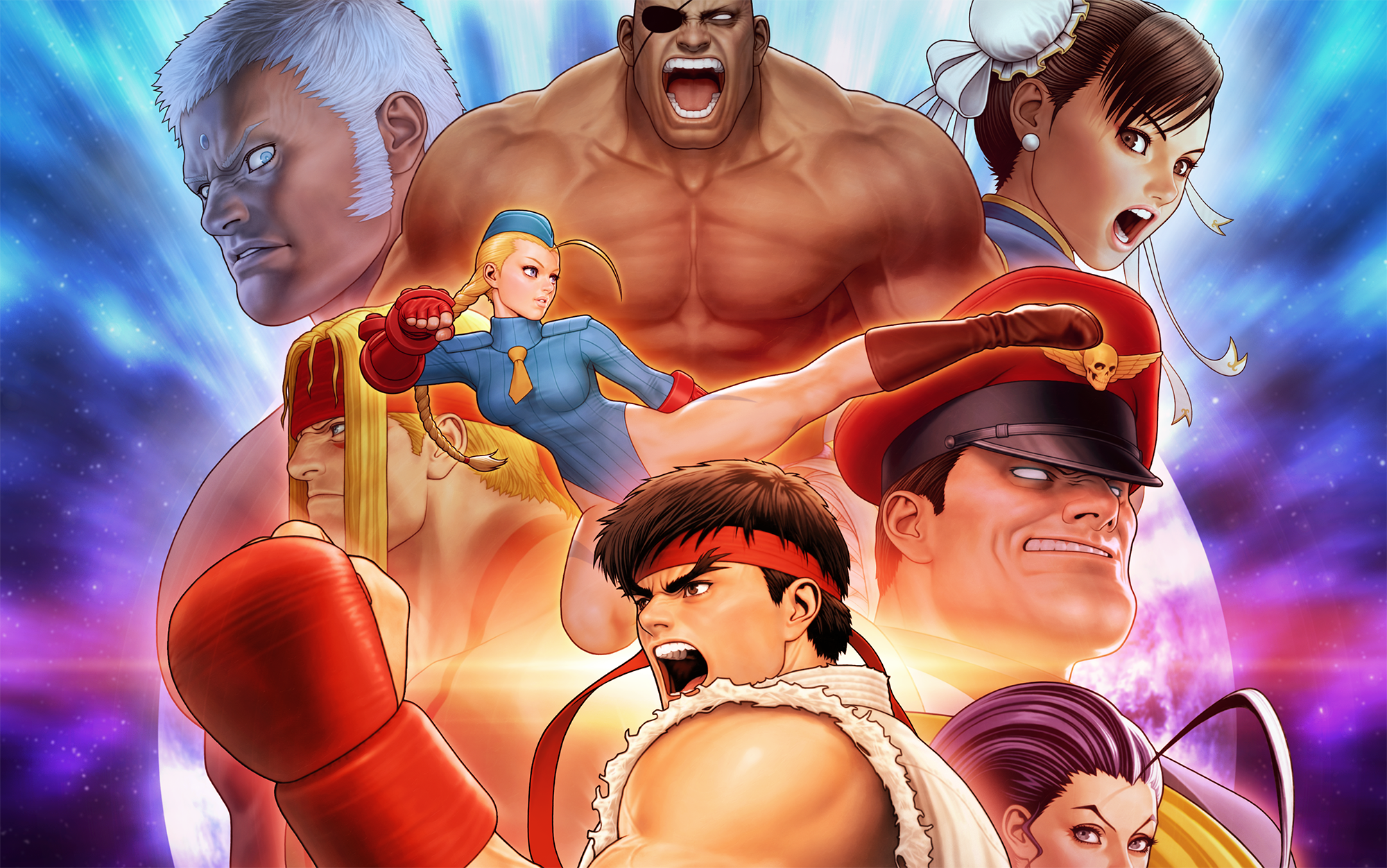 +51pp
lift in recall (control vs. exposed engagers)
+40pp
lift in brand awareness (control vs. exposed engagers)
+13pp
lift in preference (control vs. exposed engagers)
When Capcom (@CapcomUSA_) wanted to raise awareness of its new, nostalgia-packed Street Fighter 30th Anniversary Collection (@StreetFighter) launch, it turned to Twitter. To understand how the campaign performed, it used Twitter Brand Surveys — a first-party solution that enables marketers to measure brand metrics such as awareness, preference, and recall on small or large campaigns.

Capcom chose Twitter because our audience is receptive. 79% of people on Twitter follow brands, which means Capcom knew it could reach its passionate and engaged fans on the platform. To reach video gamers specifically, Capcom used keyword and behavioral targeting to ensure it was talking to the right audience.
To effectively deliver on the brand's goal of raising awareness for the new collection, Capcom partnered with Twitter to apply creative best practices on its Promoted Tweets and Videos. With over 20 unique Tweets advertising Street Fighter's 30th Anniversary message, Capcom kept its audience engaged, which minimized the risk of ad fatigue. It employed best practices such as including branding front and center in images and within the first three seconds of video ads. Its videos could also be fully understood without sound — critical for reaching people who rapidly scroll through their timelines. Tweet copy was clear and concise, explaining the product and stating the release date in as few words as possible.
Capcom used Twitter Brand Surveys to measure the success of the campaign at driving brand metrics. Capcom surveyed a group of people — those who were and were not exposed to its ad — and asked a series of questions on awareness, preference, and recall that aligned with the campaign's message.
Reach a receptive and interested audience set.
Capcom used keyword and behavioral targeting to hone in on Twitter's receptive audience and reach video gamers directly.

Don't ignore creative best practices.
By including branding upfront on image and video creatives, constantly refreshing creatives, and having clear and informative copy, Capcom was able to get its message across.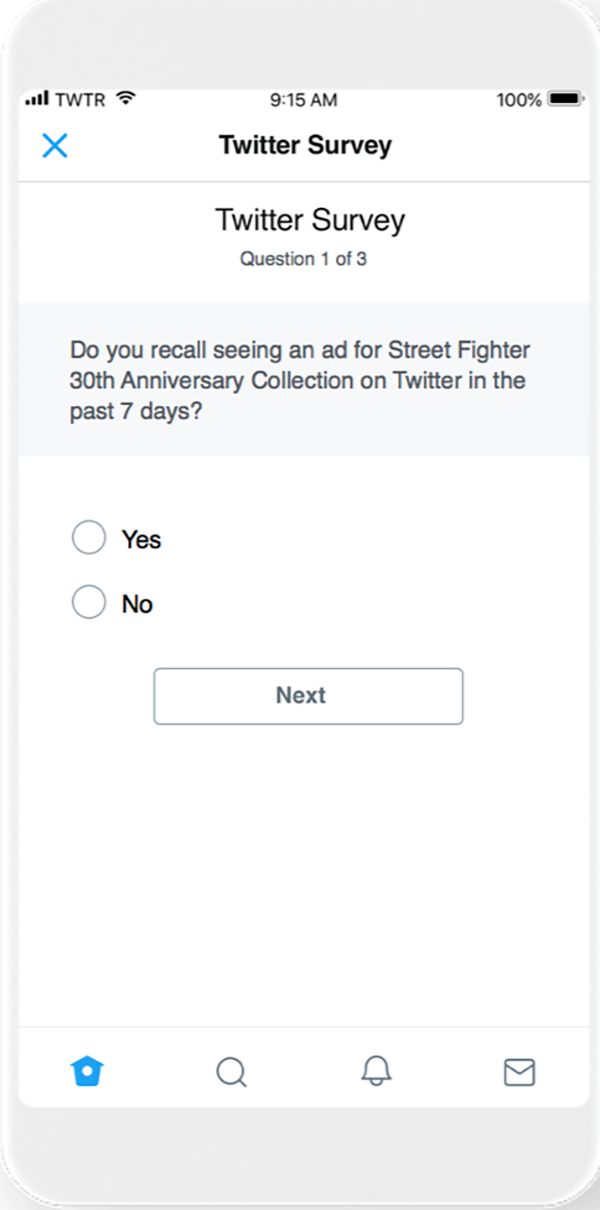 Align creative strategy and survey questions with campaign goals.
Capcom's goal was to raise awareness of the new 30th Anniversary Collection. It successfully did this by employing two primary factors: 1) developing creatives that were visual and striking and 2) ensuring its survey questions were phrased to match the campaign's message.

The Twitter Brand Survey results were phenomenal. Capcom saw +40pp lift in brand awareness (control vs. exposed engager), +13pp lift in preference (control vs. exposed engager), and +51pp lift in recall (control vs. exposed engager).

Lastly, Capcom is able to use the insights from the Twitter Brand Survey report to fine-tune upcoming campaigns and creative strategy. As a result of the stellar performance of the Street Fighter 30th Anniversary campaign, Capcom plans to continue using Twitter as a significant part of its marketing strategy.

Our Street Fighter 30th Anniversary Collection campaign captured the series' visual history with vibrant art and video assets. Thanks to Twitter's highly engaged audience and our creative assets, we were able to lift brand awareness, recall, association, and delivered over 2.4M clicks to our website.