Case Study
Call for entries: #BrandBowl is back!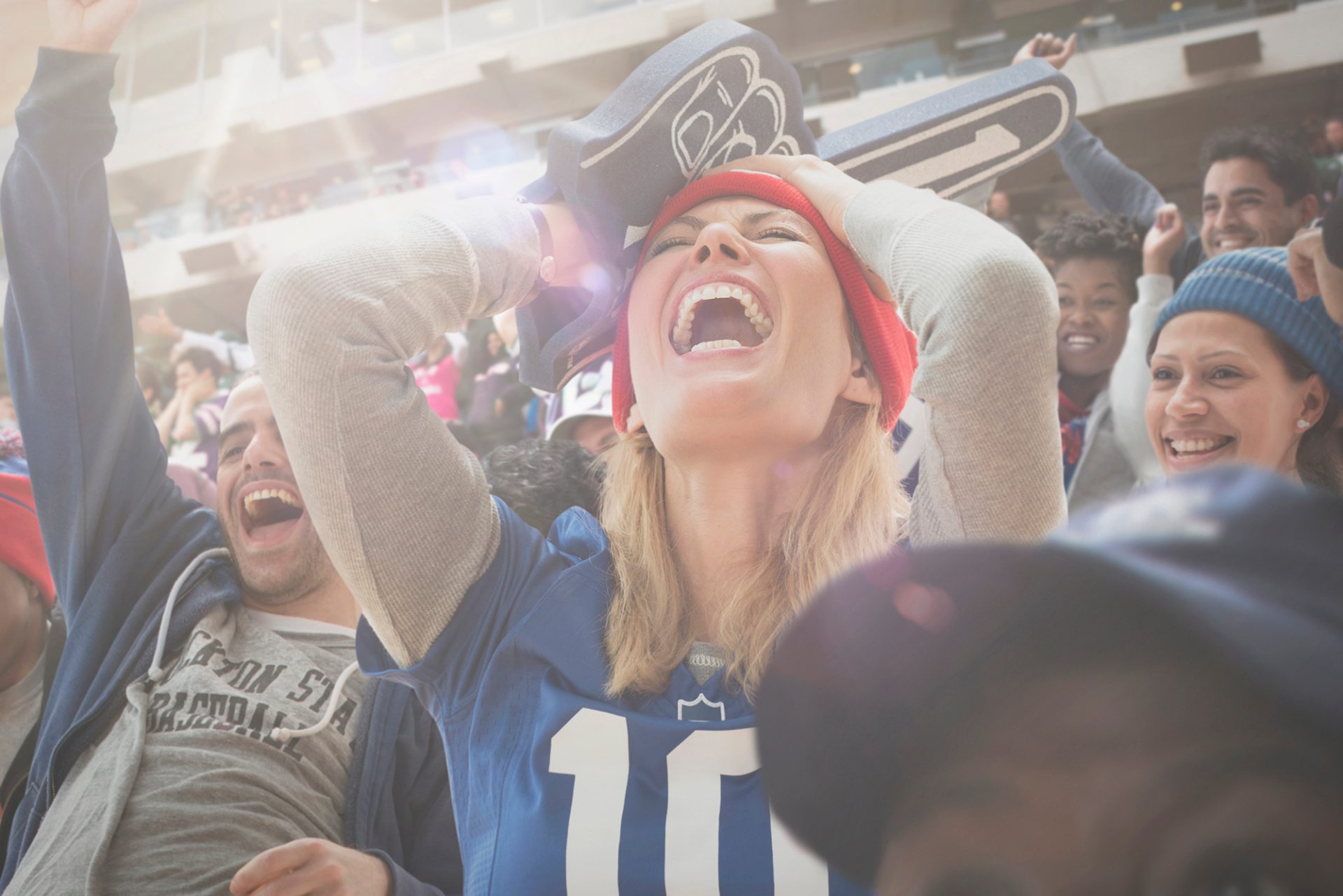 Enter Twitter's official advertising competition in the buildup to and throughout the big game, and learn how Twitter's influential audience can get in on the action, too.
The big game isn't just about football, it's also about the creative ads in between the big plays and touchdowns. That ad conversation is driven by the people on Twitter, where commercials are the most Tweeted-about topic before, during, and after the big game.¹ Twitter is also the preferred social platform of big game watchers — Twitter sees a 19% increase in unique visitors during the big game, while our main competitors see a decline.²
The brands that tap into these insights and start with the people on Twitter also win big on game day. That's why we're bringing back #BrandBowl, Twitter's official competition celebrating the brands who get people Tweeting on game day and drive conversation beyond the field and into culture. No matter your brand, objective, assets, or TV spot placement (or lackthereof), every brand is eligible to enter their #SB53 activation. Last year, we saw Tide insert itself into almost every commercial, a summer blockbuster drop a new trailer, and Avocados From Mexico get people hyped about guacamole. So which brand will have fans Tweeting during #SB53?
To size up the competition, @TwitterMktg created two interactive opportunities for marketers and users to be the first to know which brands are getting the most buzz:
To kick off the season, a @TwitterMktg food truck will visit over 30 NYC agencies to surprise and delight clients with big game audience insights, special prizes, and themed snacks based on insights from last year's Twitter conversation. QR codes on the food truck will drive discoverability of Twitter audience insights.
Starting January 21, users will be able to opt in to a Twitter subscription service by liking a Tweet from @TwitterMktg that will notify them when new spots air in real time during the game. On game day, subscribers will receive automated notifications after each quarter with a Twitter Moment that will feature the ad spots that aired that quarter. After the game, users will get a final notification alerting them to explore the winners of #BrandBowl53.
#BrandBowl53 Winners will be broken into the following categories:
#MVP: The brand with the highest percentage of all brand-related Tweets during #SB53

#Blitz: The brand who drove the highest velocity of most Tweets-per-minute

#Quarterback: The brand with the most Retweets on a single Tweet during #SB53

#Interception: The brand without a national TV spot that drove the highest percent of brand conversation

And introducing a NEW category! #VideoReplay: The brand who drives the most video views
We will also honor brands that have received the highest percentage of all in-game brand conversation versus category competitors across the following industries: travel, retail, health, entertainment, alcohol and beverage, telco, financial services, CPG, auto, tech, and dining.
Winners will receive a suite of exclusive ad products and custom consumer research opportunities to fuel their future Twitter campaigns in 2019. Additionally, all winning brands will receive custom trophies for their brand headquarters, media, and creative agencies.
All brands are eligible and encouraged to participate by emailing their Twitter client partner and Tweeting from the coin toss to the final whistle! Stay tuned for official rules.
Be sure to check back here following the game and be sure to follow along on Twitter!
Only brands who have enrolled in the Twitter #BrandBowl53 competition will be eligible for inclusion in the Super Subscribe Moment and prize consideration. A team of data scientists from Twitter's Semantic Core team will be monitoring the conversation from coin flip to the final whistle of the game, tracking the brands and ad spots driving the conversation on Twitter.

Footnotes:
1. Crimson Hexagon Jan. 28, 2018-Feb. 11, 2018
2. Custom Daypart Analysis, comScore Media Metrix & Mobile Metrix 2017 (event vs. average of 3 weeks prior during same day of week and airing time vs. other social platforms)
Successful marketing efforts start with knowing your audience. Twitter's tools help you dig deep.
Get in-depth insights about your campaign with detailed metrics that cover every move you make.