Case Study
Burger King launches #CowsMenu on Twitter, and it's a gas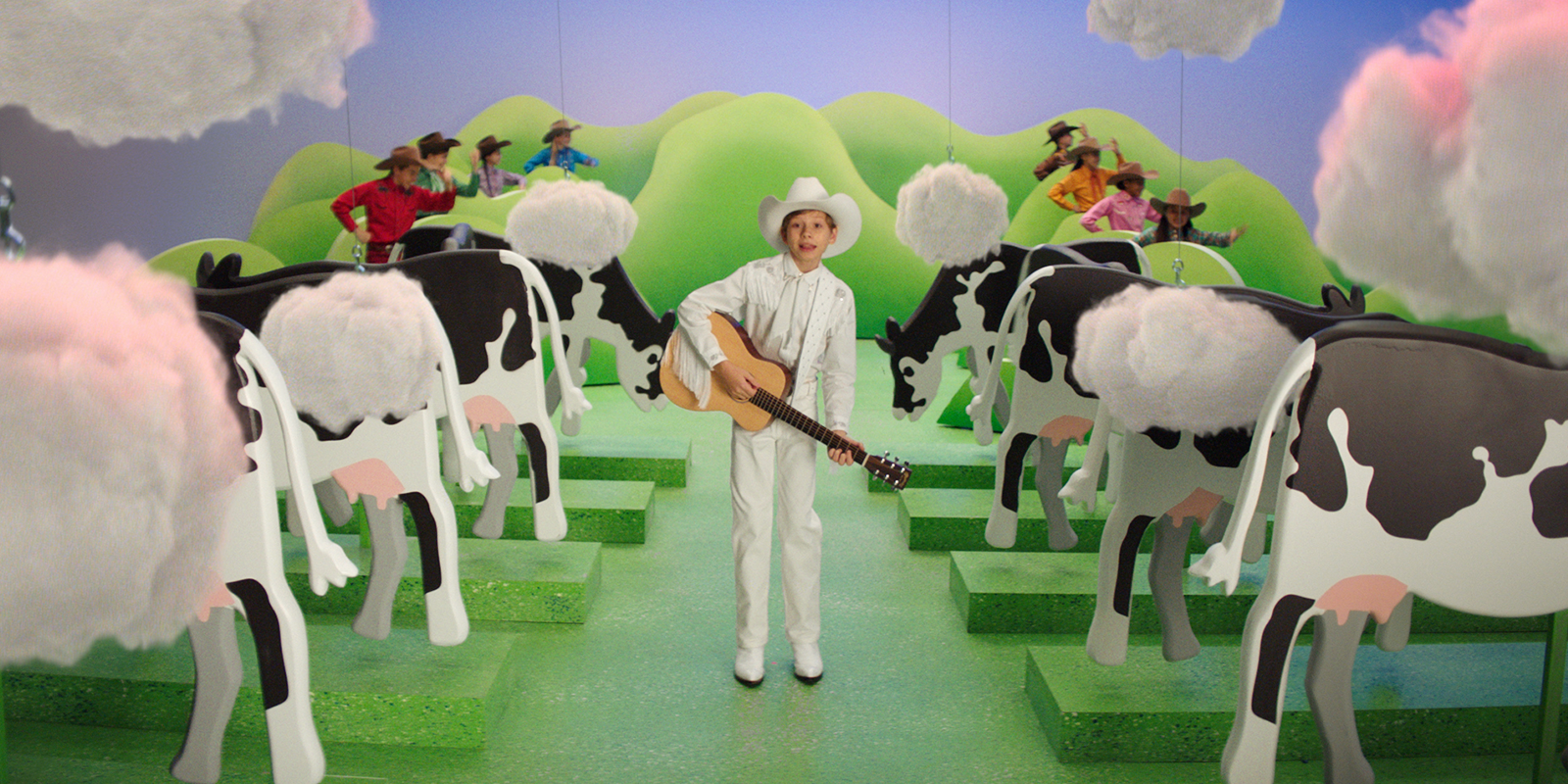 #1
in clicks for Promoted Trend Spotlight across all verticals
5X
increase in brand mentions during the 24-hour Promoted Trend Spotlight
+141%
higher than the QSR benchmark for engagement rate
Some companies will talk about the need for sustainability until the cows come home. Others, like Burger King, will simply take action. 
In July 2020, Burger King launched its #CowsMenu initiative, a commitment to change its cows' diet to reduce methane emissions (read: cow farts) by 33%, and announced it in a fun and memorable way that only Burger King could. Not only was it a win for the environment, but also for Burger King's bottom line — 55% of people on Twitter say they try to only buy from companies who are socially and environmentally responsible.1
So how did Burger King drive awareness about the launch of its new sustainability initiative? By turning to Twitter and our suite of takeover products to put its brand and #CowsMenu at the center of conversation.
Here's how Burger King did it.
Create buzz with reply-provoking copy.
The day before the campaign, Burger King's buzzy and thumb-stopping Tweets made people pause while scrolling through their timelines, generating attention as the campaign kicked off.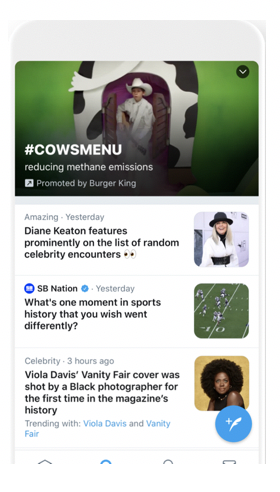 Put your brand at the center of the conversation.
Burger King utilized a Promoted Trend Spotlight, placing #CowsMenu at the top of Twitter's Explore tab. Thanks to this prime real estate, Burger King's messaging went on to trend organically.
Express your brand's personality.
Paired with a Branded Emoji, Burger King used Promoted Video to reveal its message to the masses.
Continue to share a rich brand story.
Burger King sustained its campaign momentum by using Promoted Video in the days following the Promoted Trend Spotlight, reinforcing its brand messaging while sharing more information.
#CowsMenu did more than just gas up people's timelines. It topped the charts, becoming #1 in clicks for a Promoted Trend Spotlight across all verticals.2 The campaign also performed 141% higher than industry benchmarks for engagement rate.3
The campaign got people on Twitter talking, too. Compared to the days prior, Burger King saw a 5X increase in brand mentions during the 24-hour Promoted Trend Spotlight period.4 It goes to show that whether people are hungry for good news or a good laugh (or both), Twitter is the place to get people talking about your next launch.
"When doing something that stands out, something that is relevant, you will inevitably get criticism on social media. As brands, we need to get comfortable with being uncomfortable, and make a habit of learning from conversations with our critics. That's how you get better. For example, when we received feedback from the farming community around Cows Menu, we engaged with our critics. With help from Twitter, we were able to identify the growing conversation, and instead of shying away we embraced the opportunity to provide insights around our point of view, give further context into the project, and learn a lot about how to make the initiative even better. In doing so, we made Cows Menu an even stronger and more impactful campaign."
Fernando Machado (@fer_machado123), Global CMO of Restaurant Brands International
Sources:

1. YouGov US Profiles, Monthly Active Twitter Members (10/13/2019 dataset). Retrieved October 2019.
2. Twitter Internal, Promoted Trend Spotlight from all brands, January 1, 2020 - July 16, 2020, Global
3. Twitter Internal, promoted engagement rate from QSR brands, January 1, 2020 - July 16, 2020, Global
4. Brandwatch, commissioned by Twitter, July 10, 2020 - July 16, 2020, United States