Case Study
Alzheimer's Association uses Twitter's Promoted Trends to raise awareness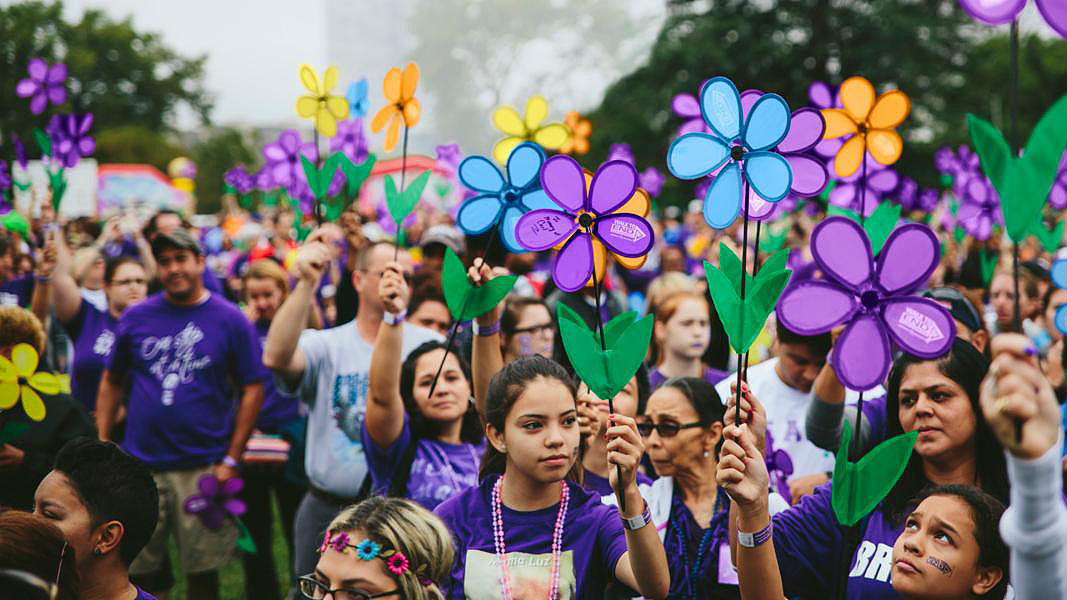 146M
Promoted Trend and Tweet impressions
19%
peak Tweet engagement rate
33K
mentions of #EndAlzheimers on Trend days
The Alzheimer's Association (@alzassociation) wanted to generate mass awareness and concern about Alzheimer's disease, the sixth leading cause of death in the United States.

In June, Alzheimer's & Brain Awareness Month, the nonprofit launched two Promoted Trends to educate the public about the need to #EndAlzheimers. Promoted Trends appear at the top of the Twitter Trends list for 24 hours, and can be used to drive mass awareness and shape the conversation.
The Alzheimer's Association supplemented its Promoted Trends efforts with multiple objective-based campaigns focused on driving Tweet engagements, website clicks and leads. Objective-based campaigns allow advertisers to maximize their return on investment by ensuring that they pay only for actions that align with their marketing goals.

1. Start with social listening.
Over the past few years, Twitter conversation about Alzheimer's has grown as celebrities like college basketball coach Pat Summitt and Grammy-winning musician Glen Campbell have shared their diagnoses. The movie Still Alice, about a professor with the disease, also generated substantial buzz. When the film received an Oscar, users increasingly began Tweeting about loved ones with Alzheimer's, demonstrating that Twitter is a place where people are willing to have an open conversation about their experiences with the disease.

2. Generate awareness and concern with Promoted Trends and Tweets.
The Alzheimer's Association launched the first #EndAlzheimers Promoted Trend on June 1. The nonprofit used this tool as part of a larger integrated marketing campaign, knowing it would provide high visibility to tens of millions of people. The #EndAlzheimers Trend was so successful that a few weeks later the Alzheimer's Association ran another using the same hashtag.
Throughout the month, the nonprofit further magnified its message by Tweeting photos of celebrity champions and encouraging users to take the Purple Pledge to commit to increasing awareness about Alzheimer's.

3. Respond in real time to fuel engagement.
The organization also made the most of Twitter's real-time, interactive nature by responding quickly and positively to users who Tweeted about the cause.

The two Promoted Trends generated a combined 132.7 million total impressions. They also kickstarted plenty of conversation, as evidenced by the 33,110 mentions of #EndAlzheimers that occurred on Trend days.
The campaign enabled the organization to reach people outside of its usual audience, such as millennials and government officials who influence federal research dollars.

Successful marketing efforts start with knowing your audience. Twitter's tools help you dig deep.
Reach your most valuable audience at scale when it matters most.