Research
#CommunitySpread

Why brands play an important role in today's COVID-19 vaccine conversation.
As COVID-19 vaccines become more accessible in the US, the challenge shifts to creating widespread demand and adoption across communities. Brands on Twitter have the opportunity to lead the way to help everyone become more informed and empowered.   
Every day, people come to Twitter to talk about what's happening with COVID-19 vaccinations. The Insights Science team from Twitter Next conducted a first-of-its-kind analysis of over 1M Tweets from Jan 1 - Apr 30 2021 to understand:  

How the conversation is spreading. 
Who the conversation is reaching (and not reaching).
What influences someone to Tweet about COVID-19 vaccinations.
Why brands Tweeting about COVID-19 vaccinations have a significant impact.
By dissecting the language patterns of COVID-19 vaccination Tweets and measuring the influence of communities who actively Tweet about vaccination, we were able to identify the factors brands can leverage to lead more people to join the conversation on Twitter, exposing more audiences to credible information.
Below are three key findings and guidance for brands on how they can join the conversation.
1. There's a COVID-19 conversation exposure gap  
It may seem like everyone is talking about COVID-19 vaccines, but exposure to vaccine-related Tweets is highly dependent on what topics you're coming to Twitter to discover. Our analysis revealed two distinct groups of Twitter users: 
High exposure to vaccine-related Tweets: Twitter users that see over 10 Tweets per day about vaccines.
Underexposure to vaccine-related Tweets: Twitter users that can see less than one Tweet per day about vaccines.
For the underexposed community, brands are the #1 source of vaccine-related Tweets that break through to their timelines even more than public health experts, news outlets, or politicians.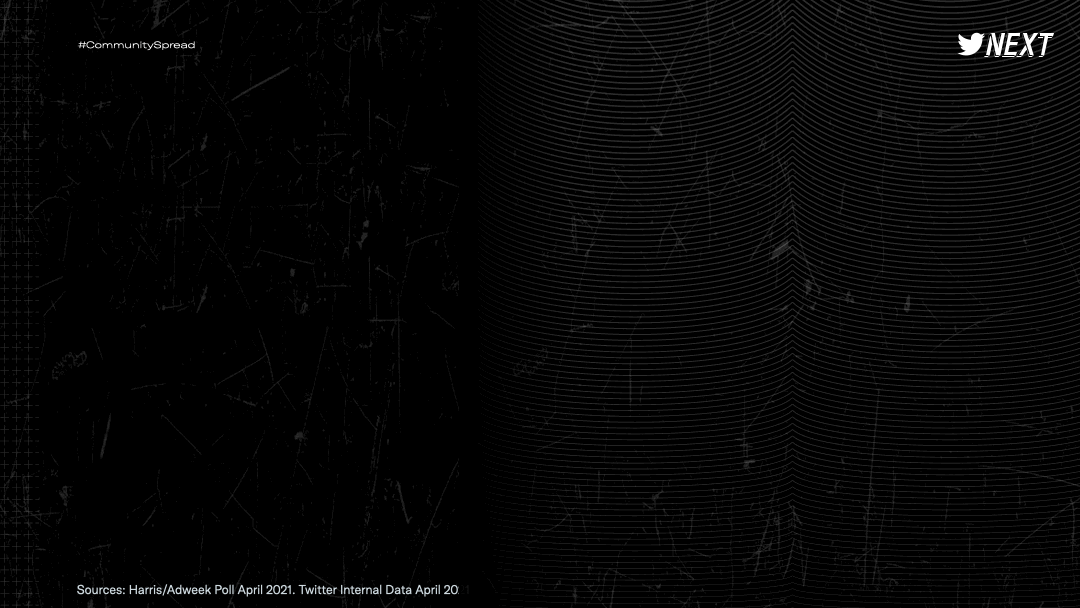 2. People who come to Twitter for entertainment are underexposed to vaccine-related Tweets
Audiences with high exposure to vaccine-related Tweets, come to Twitter to connect with news, politics, and business, whereas Twitter users underexposed to COVID-19 vaccine Tweets use Twitter to see what's happening primarily in gaming, sports, and music. This underexposed group is skewed toward Gen-Z, with the majority of the audience in the 18-24 demographic. 
The Tweets that reach the underexposed audience most are authored by celebrities, sports leagues, gaming influencers, and brands with similar entertainment affinities. 

To expose this audience to more COVID-19 vaccine information, this means there's an opportunity for brands to tap their sponsorship, talent, and influencer relationships as the authentic voices this audience engages with most on Twitter.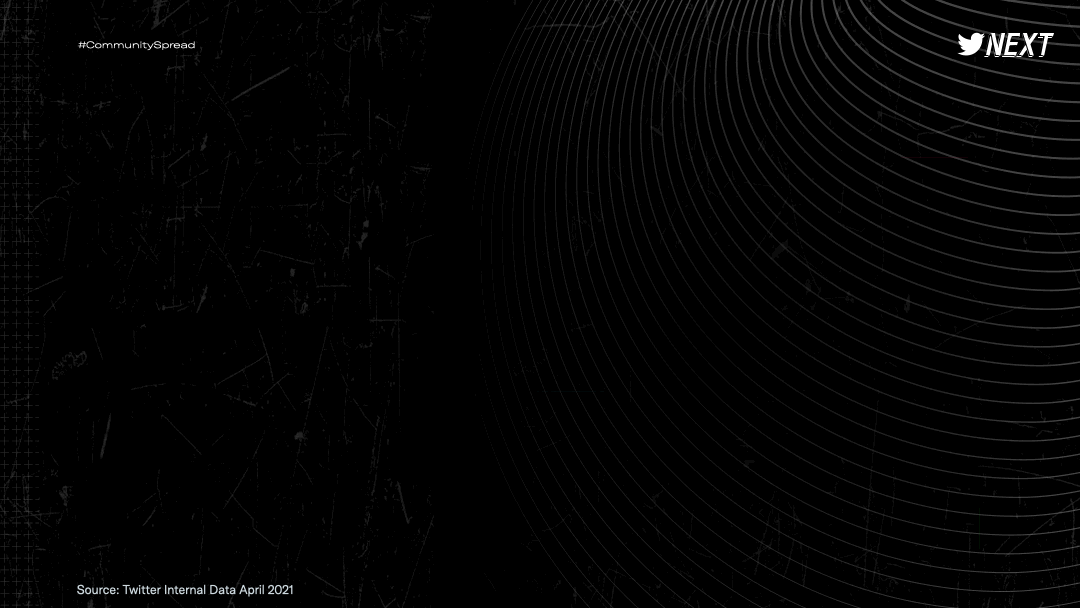 3. Creating community conversation spread
Engaging the underexposed audience is more complicated than simply exposing them to more COVID-19 vaccine-related Tweets. We explored what factors on Twitter might make someone who hasn't Tweeted about COVID-19 vaccinations to start Tweeting, and the impact of those Tweets. 
It turns out that your closest connections on Twitter can greatly influence your likelihood to Tweet about COVID-19 vaccinations. Our analysis showed that seeing Tweets from a mutual follower (someone you follow that also follows you back) increases your likelihood to Tweet by three times, thus sparking "community conversation spread" of new, unique Tweet authors who join the conversation and expose even more people. 
This means brands have the opportunity to empower and delight their customers by encouraging them to Tweet about their own COVID-19 vaccinations by creating unique incentives and recognition to drive more unique Tweets.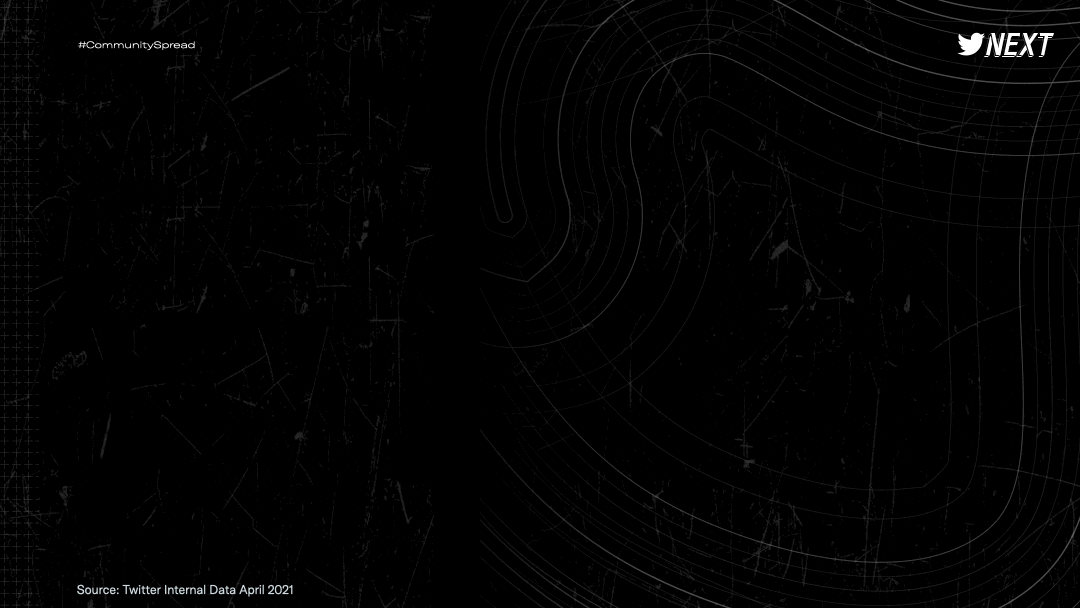 Check out the exclusive report 
Watch below to see the full #CommunitySpread research report and discover more insight about how COVID-19 conversation is spreading on Twitter and where brands play a role.