Perspective
Are you ready for the return of sports?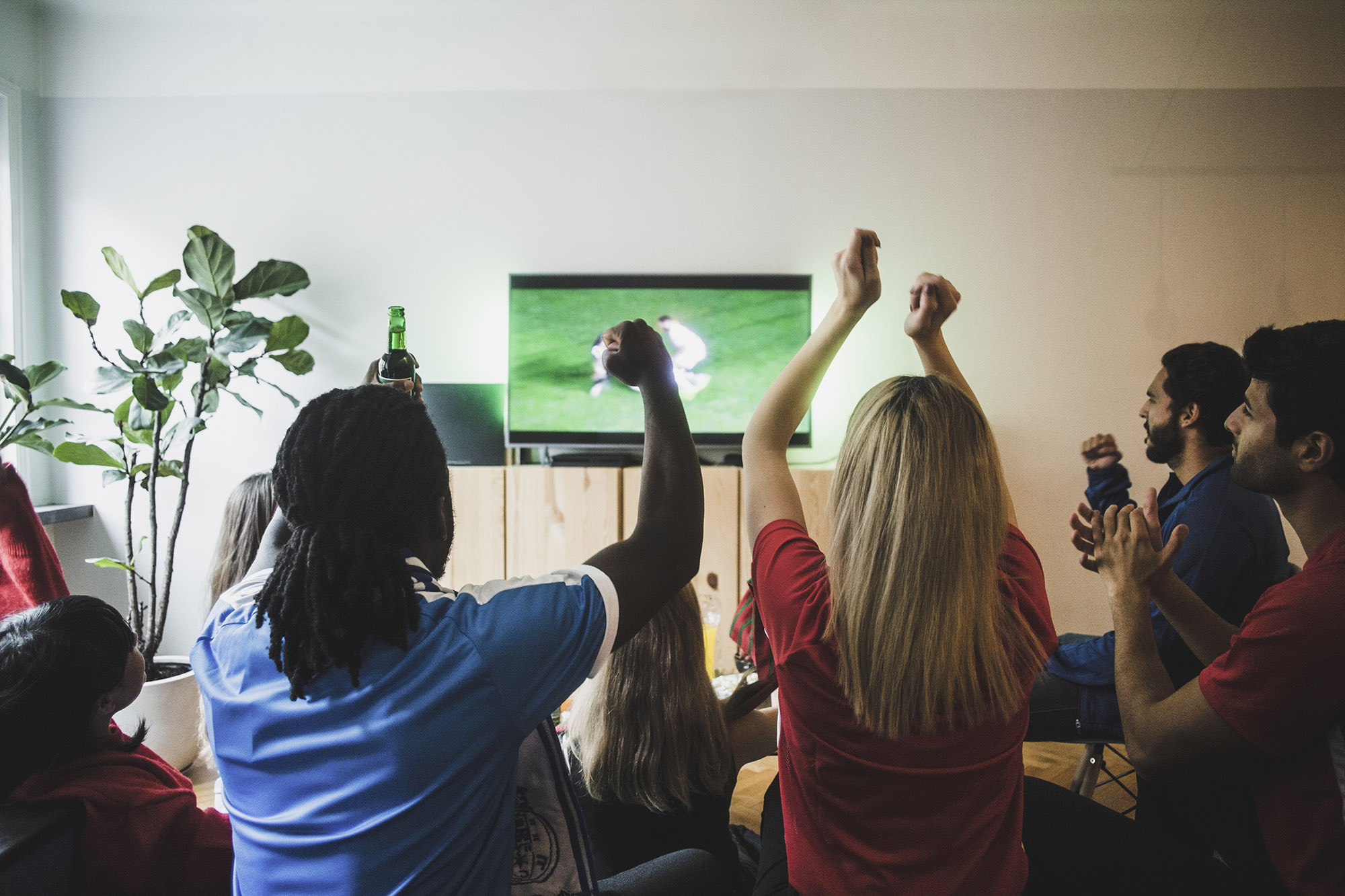 Here's why you need to be part of the action.
Live sports are back and sports fans on Twitter couldn't be more pumped.
Without packed arenas or sports bars, Twitter is the roar of the stadium. It's the go-to place for sports' most passionate fans to get the latest news, enhance their viewing experience, or just stay connected to the game.1
This is a historic cultural moment: action-starved sports fans are talking about every major sport in a once-in-a-lifetime frenzy, and it's time to join the conversation.
New sports landscape. Same passionate fans.
With content from every league, there's a conversation for every moment. Fans on Twitter are part of the action like never before — and they're Tweeting about it. A lot.
Don't believe us? Check this out: when the @NWSL returned to the pitch, Tweets shot up 244%.2 And with the return of @NASCAR and @UFC? Both increased 254%2 and 272%3, respectively.
It's no surprise that communities across the country are welcoming sports back with open arms (and lots of Tweets). For many, the return of sports brings a sense of normalcy — 67% of US fans see sports as a way to engage in something familiar.4
Even though the @NBA season was put on hold, #NBATwitter never stopped the clock. With no live games, the conversation shifted to classic highlights, old rivalries, and documentaries like @ESPN and @Netflix's #TheLastDance. Fans and athletes alike couldn't get enough of the series, Tweeting their reactions and reigniting debates about who's really the GOAT. Twitter was the #1 platform for #TheLastDance announcement – 5.9 million daily video views, 4 million more than the second-place platform.5
The @NBA isn't the only league mixing it up. The @NFL did something it's never done before, broadcasting the #NFLDraft as an online-only event — and people on Twitter loved it. Twitter was the #1 platform for #NFLDraft content, generating 171 million monthly views for draft-related videos, more than any other leading platform.6
Turner Sports also reimagined live events, bringing together sports legends for a totally unique charity golf challenge. Athletes live-Tweeted from the golf course and wore microphones throughout the match, creating mayhem on the platform. Conversation on Twitter for the charity match was 12 times larger than the last PGA Tour event before the lockdown in March 2020 as fans raged about every moment, including this mind-blowing shot.7
This is a once-in-a-lifetime moment. Is your brand ready?
Sports are already one of the biggest opportunities to build cultural relevance — and with its historic relaunch, the opportunity is greater than ever. And believe us, cultural relevance matters. Brands that are on Twitter are 41% more likely to be seen as culturally relevant than those not on Twitter.8
So while stadiums might be quiet this opening day, Twitter certainly won't be. Are you ready to step up to the plate?
TJ Adeshola (@TJay) leads all US Sports Partnerships at Twitter after spending the previous few years managing Twitter's partnerships with major US sports leagues, including the NFL, NBA, and MLB. He is recognized as an authority on digital sports media, with appearances on ESPN, CBS, NBA TV, NFL Network, and in the Washington Post. TJ was recently recognized as one of 29 "Young Influentials" by Adweek.
Source:
1. Tokyo 2020 Twitter Insights study conducted by Sparkler and commissioned by Twitter, Nov. 2019. Global.
2. Twitter Internal Data (Semantic Core). Daily Tweet volume average comparing May 1, 2020 - May 31, 2020 vs. June 1, 2020 - June 30, 2020. US Only. Data retrieved July 8, 2020.
3. Twitter Internal. May 2020 vs. April 2020. Global.
4. The ESPN Coronavirus Lockdown Fan Study. April 2020. US.
5. Tubular Labs. Daily video views from #TheLastDance content. March 31, 2020. US.
6. Tubular Labs. Video views from NFL Draft content. April 2020. Data retrieved July 7, 2020. US.
7. Twitter Internal. March-May, 2020. Global.
8. Kantar & Twitter cultural relevance research, total population,100 US brands tested, Dec 2019; Maru, Twitter Insiders Event Research, US, Dec 2019.