Perspective
How the NHL turned up the heat for hockey fans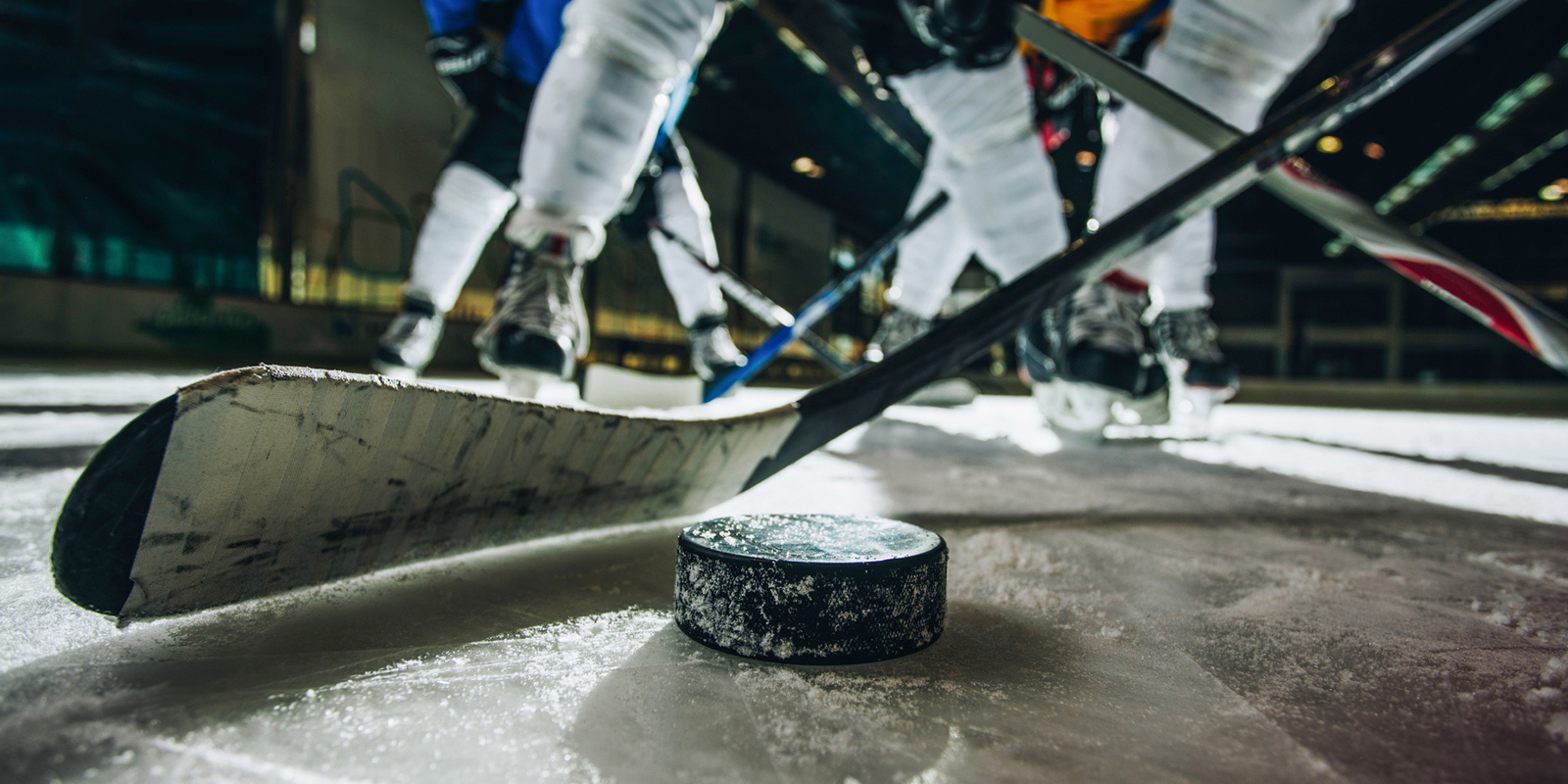 With a little help from Twitter, learn how the league kept fans close to the ice, even from home.
There's nothing like walking into a packed hockey stadium, taking your seat down by the rink, and watching two teams duke it out over the puck drop. But when a global pandemic prevented passionate hockey fans from watching their favorite sport in person, the NHL had to find new ways to bring all the live action to fans at home. 
We spoke with Sean Dennison, director of social media at the National Hockey League, about the value of real-time moments, human stories, and how Twitter helped keep fans close to the action — even when the idea of a fan-packed hockey arena was put on ice.
Twitter: It's been a season like no other. How has Twitter helped the NHL out?
Sean Dennison: Twitter is where the conversations are happening — and especially among hockey's most avid fans. That's why it's the perfect platform to engage with our fans who are looking for that "live" experience. In a year like 2020, we've had to completely reimagine the product and experiences we offer, so it's important we come up with new ideas to bring fans closer to the sport. That's where Twitter has really been a partner to us. They've helped us fill in some of the gaps and develop new ideas to bring the socially distanced Stanley Cup Playoffs to life. 
We use Twitter to connect with fans during all those "edge-of-your-seat" moments. Sure, we publish other content throughout the day that is more evergreen. However, our community really comes to life when our product is live and being broadcasted. That's when we turn to Twitter to drive tune-in, engage fans, and amplify the excitement that we're already seeing.
Twitter: Speaking of the fans, they went crazy for #NHLWarmUps. What's the origin story?
SD: At the NHL, we subscribe to the mantra "humans over highlights." We prioritize the humanity in our game, because those are the moments that always rise through the clutter and perform best on social media. Many of those moments are interactions between players and fans, like a young fan holding up a sign during warmups and then getting tossed a puck from their favorite player later on. Without fans in the building, we knew those moments would be hard to come by. That's when we came up with #NHLWarmUps.
The NHL and participating clubs Tweeted calls to action for their fans to create signs cheering for their teams and then Tweet them out with the hashtag #NHLWarmUps. Our game presentation team would then curate those Tweets to our large ice-level screens in the arena during pregame warmups. Players were able to see the support they were receiving from far and wide, and fans were excited to find out their support was making a difference. It was a really cool activation — one that brought a really human element to players and fans alike.
Twitter: Were you pleased with the results?
SD: The results were pretty outstanding. Tweets about #NHLWarmUps were actually 40% more positive1 than Tweets about the games themselves. When you take into consideration that fans Tweeted over 2,000 #NHLWarmUp signs in the first round of the playoffs alone, it starts to paint the picture of how much people really enjoyed and engaged with the campaign.
Twitter: We love to see it! Give us more Twitter highlights.
SD: We worked with Twitter on a study to measure campaign effectiveness on tune-in to the NHL 2020 Playoffs, and we were blown away by the results. Twitter ads drove an average 80% tune-in lift, compared to 61% in 2019 and 40% in 2018. Part of our paid media strategy also included retargeting audiences who were engaging with our organic content, resulting in this segment driving a 244% lift.2 So when we evaluate our partnership with Twitter, the numbers don't lie.
Twitter: What do you think the future of the NHL looks like? What role do you think Twitter will play in that future?
SD: The future of the NHL is very bright. Our game is the fastest and most exciting it's ever been. The expanse of talent, especially young talent, across the entire league is at an all-time high. Our priority, however, will always be to bring fans closer to the game. Twitter is a go-to partner for that and will continue to be moving forward. Thanks to the platform's technology and its ability to seamlessly fit into the everyday lives of sports fans, the future has never seemed brighter.
Shelby Clayton (@shelbyclayton) sits on Twitter's Global Content Partnerships team, managing strategic sports partnerships with leagues, media partners and teams to bring the most premium sports content on Twitter and drive sales revenue.
Sources:
1. Twitter Internal
2. Twitter x Samba, October 2020