Perspective
Experts share tips for a successful live broadcast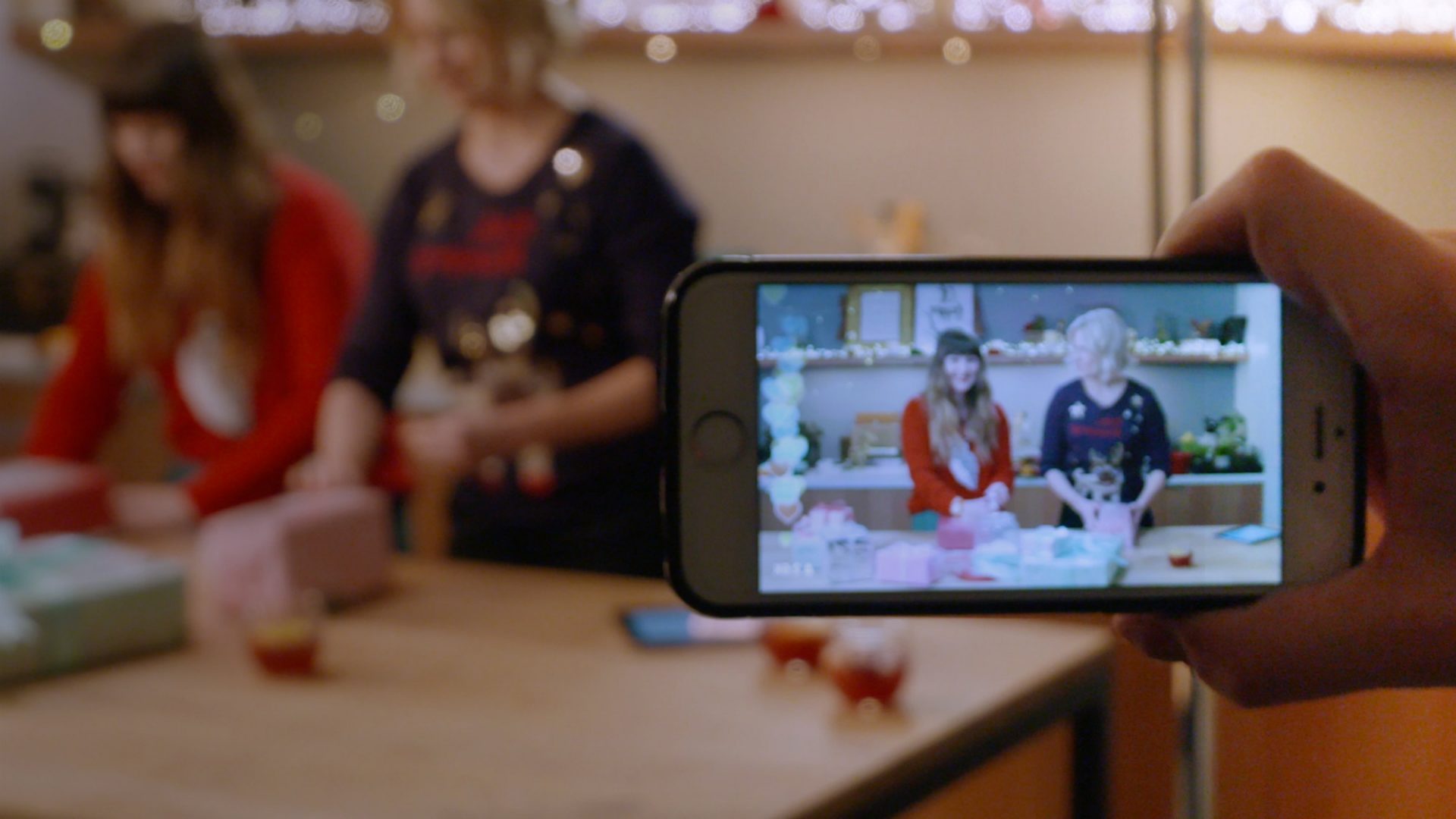 Toyota and Airbnb's Periscopes are capturing huge audiences. Here's how your brand can do the same.
In January, Toyota made a splash at CES, debuting a new car concept in a live Periscope 360 video which attracted more than 1.1 million viewers. Also in January, Airbnb had hosts showcasing a Kauai home via Periscope 360 video, earning a cumulative audience of more than 3.6 million viewers.
Toyota and Airbnb are just two of many brands attracting — and engaging — large target audiences with Periscope videos in traditional formats as well as 360.
Live video is a natural fit for Twitter, as people often check their timelines looking for immediate, of-the-moment experiences, the kind that Periscope delivers.
But as with any content marketing initiative, there are best practices and strategies to keep in mind. Here are some top tips that brands can follow for the most impactful Periscope broadcasts.
What do you hope to accomplish with your Periscope? Increase brand awareness? Highlight product features? Grow your audience?
Your goals will help determine what type of Periscope experience to create. Some ideas:

- Offer planned brand moments, including product launches, news and announcements, live events, Q&As, and customer education.
- Create new consumer experiences, which include scripted storytelling, how-to/tutorials, gamification, extreme POV, and exclusive performances.
- Capitalize on live TV moments by offering unparalleled access, extending sponsorships, providing celebrity commentary, or premiering an episode of a TV series.
In short: What are you going to show, and why? And most of all, will it truly be interesting? If you wouldn't be interested in the content, chances are, others won't be either.
On-camera talent: Make sure those appearing in your broadcast are comfortable not just talking to a live audience, but interacting with them. Before going live, assemble a creative team that will think out of the box and brainstorm new ways to deliver your brand message.
2. Test, plan, and promote in advance.
There's something to say about spontaneity. But you can and should plan ahead. Be sure to script responses to possible scenarios that could arise, plot out all key moments and details, and decide in advance on key messages for on-camera talent to convey. Prepare Q&A responses and have a team ready to moderate comments.
Before you start rolling, test (and test again)!
- Test everything in advance using private broadcast mode so your team (not the public) can see. 
- Choose visually appealing sets and props.
- Make sure the camera is steady and use a tripod (even a small handheld one can make a big difference).
Promote it and keep your audience tuned in.
- Have a plan to promote your broadcast in advance. Start by leveraging Promoted Live Video to increase the reach of your broadcast(s) on Twitter.
- Whitelist talent. Twitter's whitelisting feature lets brands promote Tweets from Twitter accounts they don't control.

- Will you be including a pre-roll ad in your Periscope? If so, can you connect the ad and the Periscope's content in some way?  
- Build anticipation. During the broadcast, keep your audience tuned in by teasing something that you'll be doing or featuring later.
- Guesstimate your Periscope's duration. The longer the broadcast, the more opportunities viewers have to discover, consume, and share it. We recommend going live for a minimum of 10 minutes.
3. Go live and leverage replays.
Live video autoplays in the timeline. Within the first few seconds of autoplay, viewers decide whether to keep watching or keep moving in the timeline. So you need to capture attention ASAP. Avoid long start times, drawn-out countdowns, or significant periods of lag time as much as possible to hook viewers and keep them hooked.
Remember that a Periscope is interactive by nature. Say hello to viewers individually, naming some by username.
Encourage and answer questions live during the Periscope. Monitor sentiment and signals of affinity (such as hearts). Plant easter eggs — hidden treasures — for viewers to discover. Let fans decide on aspects of the broadcast, such as what you'll show them or what on-camera talent will do next, in real time.
Some brands and personalities have used custom Periscope hearts to reinforce their brand and engage viewers. Comedian/actor Kevin Hart notably teamed with Periscope to create custom "Kevin Harts." When viewers of his Periscopes click to give hearts, "Kevin Harts" appear.
Replays are crucial, as the majority of viewers will watch live video on their own time. Did the best moment happen five minutes into the broadcast? If so, when sharing your replay, identify the best timestamp to create a custom start time. (That feature is only available on the web.) Also, be sure to Tweet highlights from Periscope broadcast replays.
Get inspired: check out other Periscopes.
For inspiration, check out brand Periscope replays. Here are three to get you started:
- Tennis champ Andy Roddick offered live commentary on the 2016 US Open, as sponsored by Chase. Roddick's Periscopes are a finalist for a 2017 Shorty Award, Best Use of Periscope.
- Wingstop used National Chicken Wing Day to create the first live auction on Periscope — with hearts used for bidding. Another Best Use of Periscope Shorty Award finalist.
- #VeryTwitterHoliday, which Twitter produced, is a holiday-themed broadcast with cocktail mixing, DIY crafts, and party-planning tips with three Niche influencers.