Perspective
6 reasons why live video matters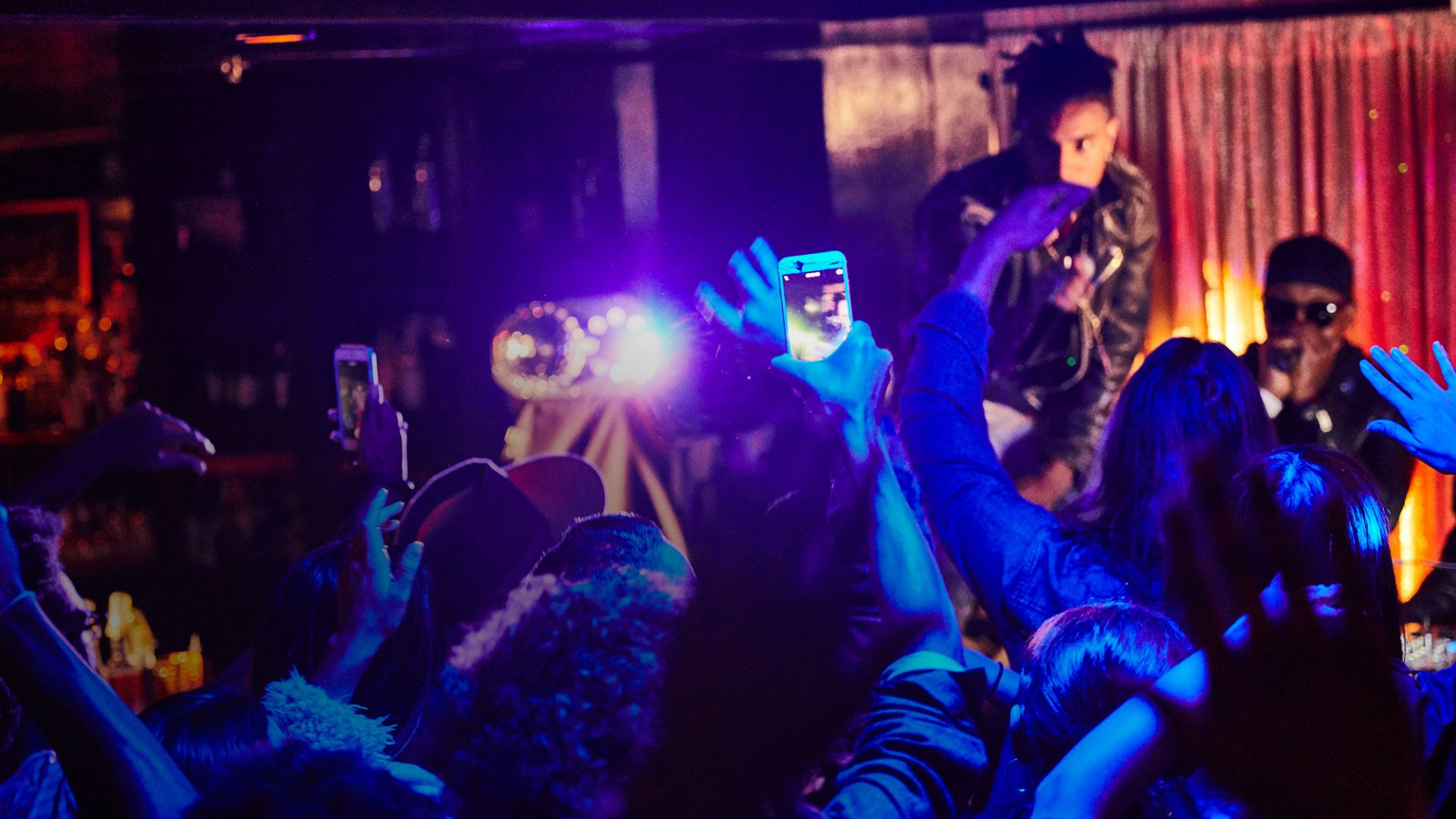 Engage millennials and others in ways not possible before with live video on Twitter.
Live video isn't just for tennis champions, presidential debates, or the NFL. For any brand vying for attention in a fragmented media landscape, live video offers new opportunities for deeply engaging large audiences in ways not possible before.
One example is fashion house Louis Vuitton, which recently live-streamed its 2017 women's spring and summer runway show to more than 600,000 fans worldwide.
Now, more than ever, live video should be a part of your marketing strategy for next year.

6 reasons why live video matters
1. Video is the most popular form of online content.
According to eMarketer, US digital video viewers will grow from 221.8 million to 239.2 million between 2017 and 2021. Expect to see the penetration rate among internet users increase as well: from 81.2% to 83.5%.

2.  Live video offers more authentic engagements with audiences.
Because live video is typically unrehearsed, it feels more authentic to viewers than scripted and prerecorded content. And because live video happens on Twitter and Periscope, viewers can contribute to the conversation about the event. Both attributes benefit brands seeking to engage consumers. For example, nearly eight in 10 US retail executives said the biggest benefit of live video events is the ability to create more authentic interactions with target audiences, according to eMarketer.

3. Mobile devices are as powerful as some computers.
Smartphones and tablets have evolved into powerful mobile computers. (One tech reviewer recently found that Apple's iPhone 7 performed faster in speed tests than MacBook Air laptops.) Coupled with fast 4G and wifi broadband, consumers can experience live video feeds anytime, anywhere, and on a variety of devices.

4. Audiences are harder to reach.
One in five US households has cut the cable TV cord or never subscribed to a cable package, according to market research firm Convergence Consulting. The number of pay TV households in the US is expected to continually decline, eMarketer predicts, from 100 million in 2016 to 96.4 million in 2019.
With fewer cable TV subscribers, plus the growth of digital video recorders and the proliferation of streaming and on-demand options for viewing TV shows, audiences have become more fragmented and difficult to reach. In turn, advertisers and marketers, finding it increasingly challenging to achieve maximum return on investment, must find new ways to engage target audiences — especially millennials.

5. Millennials and younger generations watch TV differently.
In 2016, millennials (born between 1981 and 1997) became the largest living generation in the US. Millennials comprise one-fourth of the planet's population, equating to 1.7 billion people, according to the US Census Bureau's International Database. Accenture says today's millennials "are already a potent force" in the economy and by 2020, their spending in the US will account for 30 percent of total retail sales.
Judging from this data, it's clear that the viewing habits of millennials are particularly important to marketers and advertisers.
Research shows that millennials watch a lot of video on mobile devices. Younger millennials' time spent on smartphone entertainment, such as videos and games, equals about 40 hours per month, a year-over-year increase of 105 percent, while older millennials' time spent viewing entertainment on smartphones increased 51 percent.
Millennials tend to watch video on streaming services versus cable TV. Among people aged 18 to 29, more than 70 percent watch video on streaming services such as Netflix and only 64 percent have a pay-TV subscription, according to data from digital video technology firm Clearleap.   
So it makes sense to provide open access to live video content that millennials and others can watch on their device of choice. Unlike with other video apps and streaming services, audiences don't need a cable TV subscription to view live video events on Twitter — and they don't even need a Twitter account.
Providing open access to live video events is helping brands bring audiences together in the same place at the same time — and notably, those audiences often include a large percentage of cord-cutting/cord "never" millennials. Seventy percent of the audience for the NFL's live video events on Twitter have been under age 35, as was 70 percent of audiences watching the fall 2016 presidential debates. Along with Bloomberg, other brands broadcasting live events on Twitter and reaching millennials in ways not possible before include the National Basketball Association (NBA), the National Hockey League (NHL), and Major League Baseball (MLB).

6. Many viewers Tweet about what they're watching.
According to Nielsen, 60 percent of consumers use mobile devices while watching TV at least once per week. Many are using smartphones and tablets as a "second screen" to comment on what they're watching. In 2015, for example, over 24 million unique users posted more than 800 million TV-related tweets, Nielsen says.
Live video on Twitter platforms brings together, on one screen, the content as well as the conversation it inspires. Visit our live video playbook to learn more about Twitter products and get advice for going live.