Insights
Why you should start with Twitter's audience during red carpet season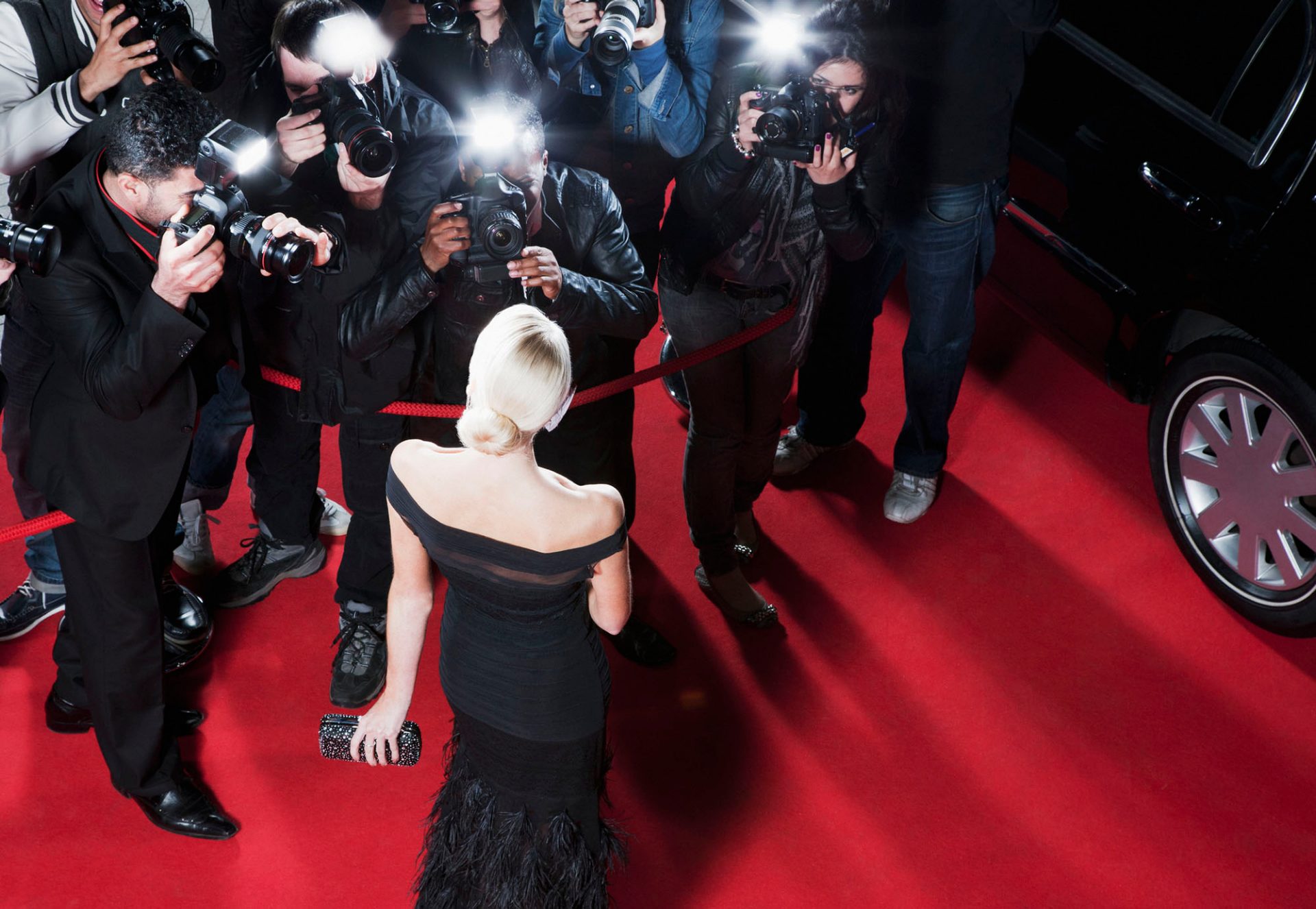 As Hollywood prepares for the first major award show of the year, savvy marketers are already planning campaigns to reach Twitter's engaged and receptive audience. Here's what you should know.
When people watch award shows, Twitter is their preferred second screen. In fact, 81% of those surveyed are on Twitter while watching award shows.1 First up are the Golden Globes, and before, during, and after the ceremony, people turn to Twitter to discuss the nominees, congratulate the winners, dish on red carpet fashion, and crowdsource ideas for their viewing parties.

Twitter is the social platform for discovery, with a 20% stronger association with discovery than our biggest competitors.2 People come to Twitter to discover something new, meaning they are in a naturally more receptive state. That's ideal for delivering your brand's message.

Who's tuned in and Tweeting during award show season?
The Golden Globes audience on Twitter can be segmented into two main types: entertainment lovers and red carpet watchers.
Entertainment lovers come to Twitter to learn more about the nominees and discuss what or who was snubbed. They turn to Twitter 12% more than a major competitor to seek out information about nominees. They're also four times more likely to share an opinion about a non-nominated movie or TV show on Twitter, than people using a major competitor.

Pro tip: During the lead-up period, to capture momentum from nomination day, use broad Golden Globes and award show targeting such as relevant celebrity handles as well as keywords that relate to the event. For event day and post-show buzz, align your campaign with keywords and handles of nominated celebrities, movies, and TV shows.
As the anticipation built and the winners were finally announced, entertainments lovers used Twitter to express their excitement and disappointment.
Red carpet watchers come to Twitter to see what everyone is wearing and react to celebrities walking the red carpet. Watchers turn to Twitter 30% more than a major competitor to seek information about Golden Globe looks.

What did red carpet watchers want to buy? While red carpet gowns are admired at award shows, suits and tuxedos had higher intent purchase at last year's Golden Globes.

Percent of Tweets by Topic of Conversation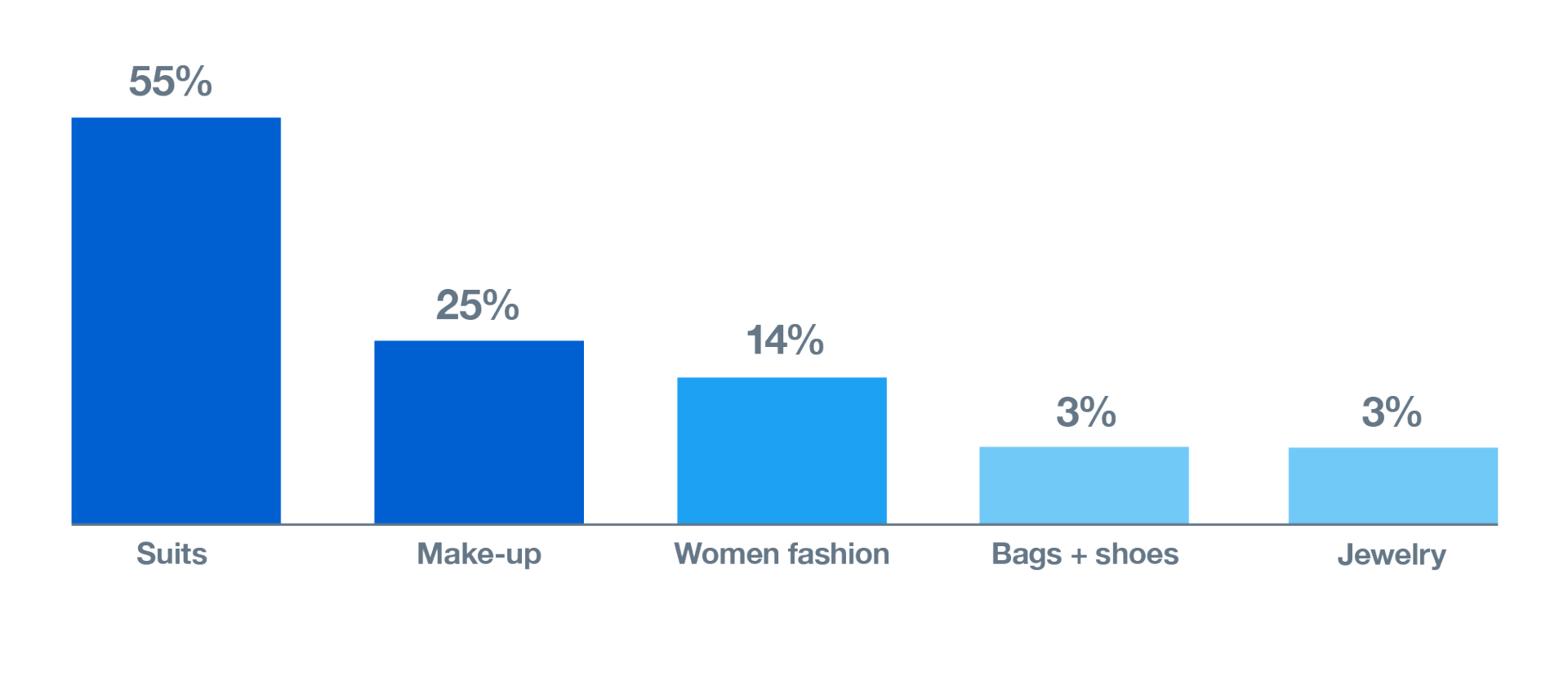 As expected, celebrities strongly influenced desire to buy— 33% of people on Twitter who sought information about celebrity looks said they wanted to buy the outfit.

When does the award show conversation happen on Twitter?
Percent of Tweets by Topic of Conversation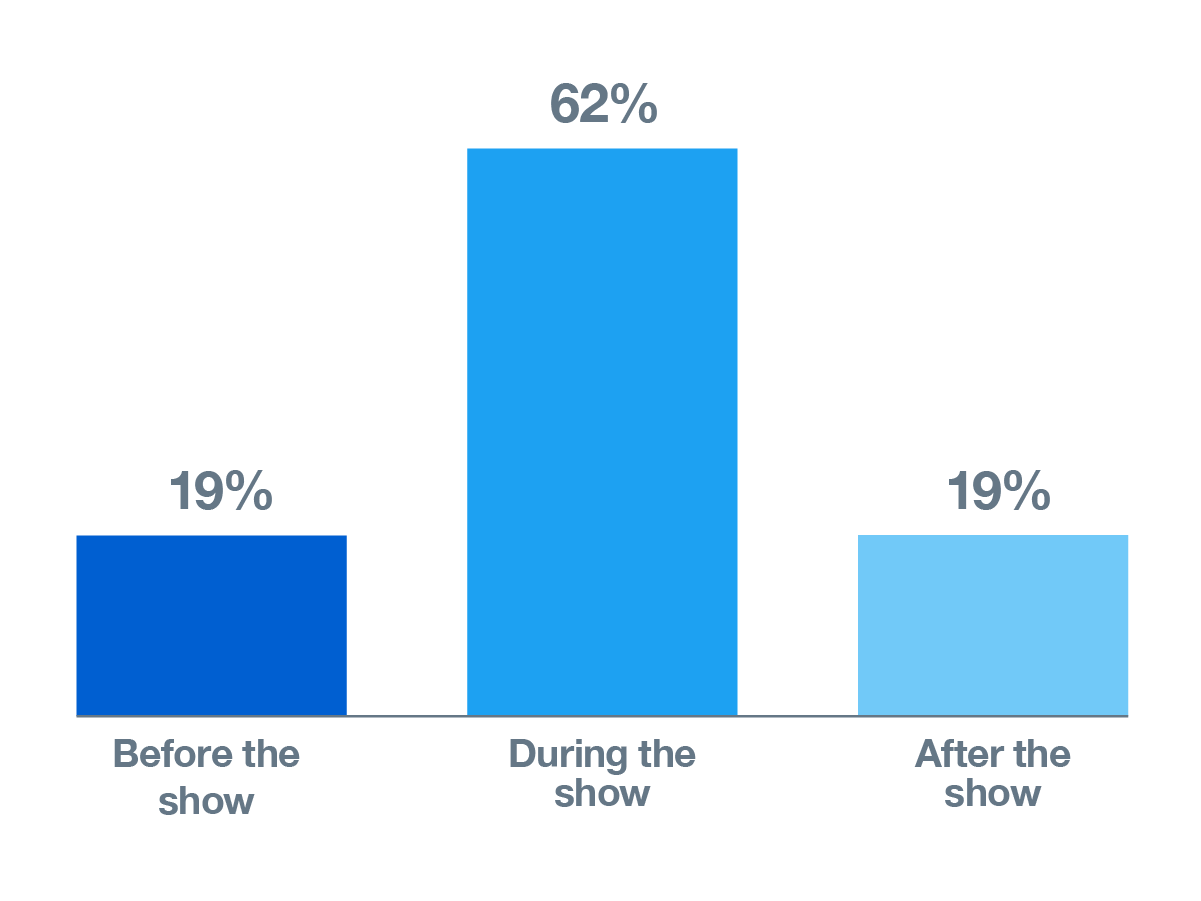 Before the show, the majority of the conversation before the Golden Globes air revolves around the nominated entertainers, movies, and TV shows.

Pre-show Golden Globes conversation peaked when the nominations were announced. Twitter conversation increased 14 times, double the increase seen by a major competitor.  Before nominations were announced, main themes of conversation included:
72% share their support for an actor, movie, or TV show

28% Tweet about their excitement around the nominations and the ceremony
And after nominations were announced the conversation themes shifted:
75% congratulate the nominees

21% share their frustration and opinion about Golden Globes snubs

People anticipate celebrities' red carpet looks
Many people on Twitter express interest in watching the TV shows that are nominated. "The Handmaid's Tale" (@HandmaidsOnHulu), in particular, saw a massive jump in Twitter conversation after nominations were announced. Here are the other top shows whose Golden Globes nomination resulted in a jump in Twitter mentions.
Percent of Tweets by Topic of Conversation


Pro tip: Audience interests peaks on nomination day. Connect your brand to this conversation to reach people on Twitter who are open to discovering new shows or movies to watch.
During the show, winners and social issues were the main topics of conversation among the people on Twitter. (Social issues were a hot topic of conversation on Twitter during last year's Golden Globes, due in large part to the Time's Up initiative and #MeToo movement that dominated the headlines around this time.)
The top Twitter conversation topics during the awards show.
Percent of Tweets by Topic of Conversation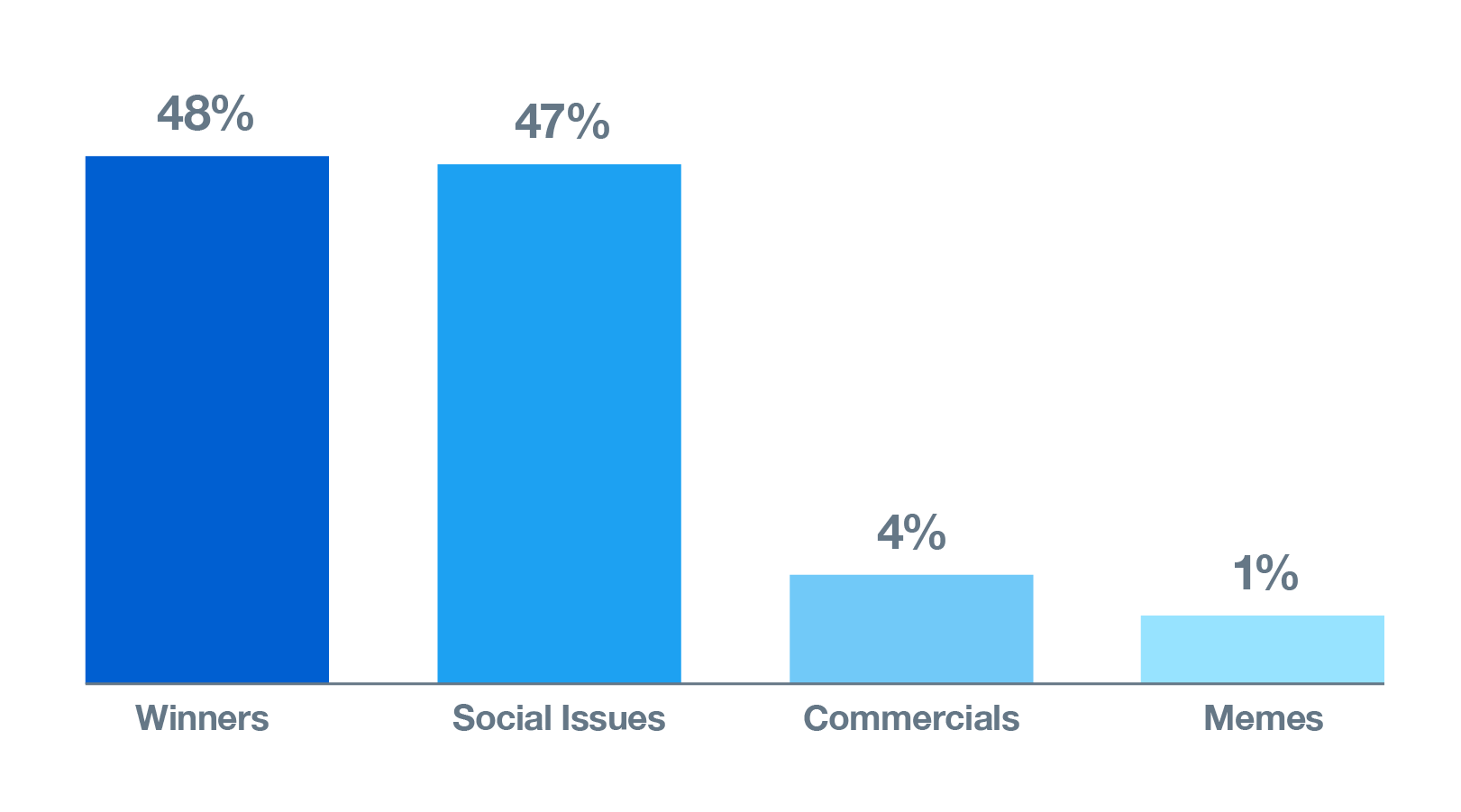 After the show, social issues continued to dominate the Golden Globes conversation on Twitter.
Additionally, as soon as the Golden Globes was over, people on Twitter were already discussing potential nominees for the Oscars with the hashtag #RoadtotheOscars.

Pro tip: There was a 16% increase in unique average minutes spent on Twitter during the Oscars, as compared to the 3% decrease on our main competitor social platforms.3 Consider extending your Golden Globes strategy to the Oscars.

What does this mean for marketers?
As you plan your Golden Globes campaign, start with the people on Twitter. Our audience is fully engaged in the award show conversation, reacting to nominations and wins, sounding off on social issues, and dishing out hot takes on red carpet couture. When audiences are this leaned in, it also means they're more receptive to your messaging. Only Twitter creates the type of engagement that marketers want. Don't miss this opportunity to take home the gold.

Footnotes:
1. Twitter Insiders, Award Show Research - September 2016 — a Twitter-commissioned study
2. Kantar/Millward Brown Intuitive Associations for Twitter, March 2017 — a Twitter-commissioned study
3. Custom Daypart Analysis, comScore Media Metrix & Mobile Metrix — Twitter-commissioned study

Data source: Crimson Hexagon. Data is pulled from Nov 1, 2017 to Jan 14, 2018. All data is from public Twitter and Instagram profiles only and does not include private accounts. Analysis is based on English language Tweets in USA.