Insights
What's happening next: how to tap into people on Twitter for music's biggest night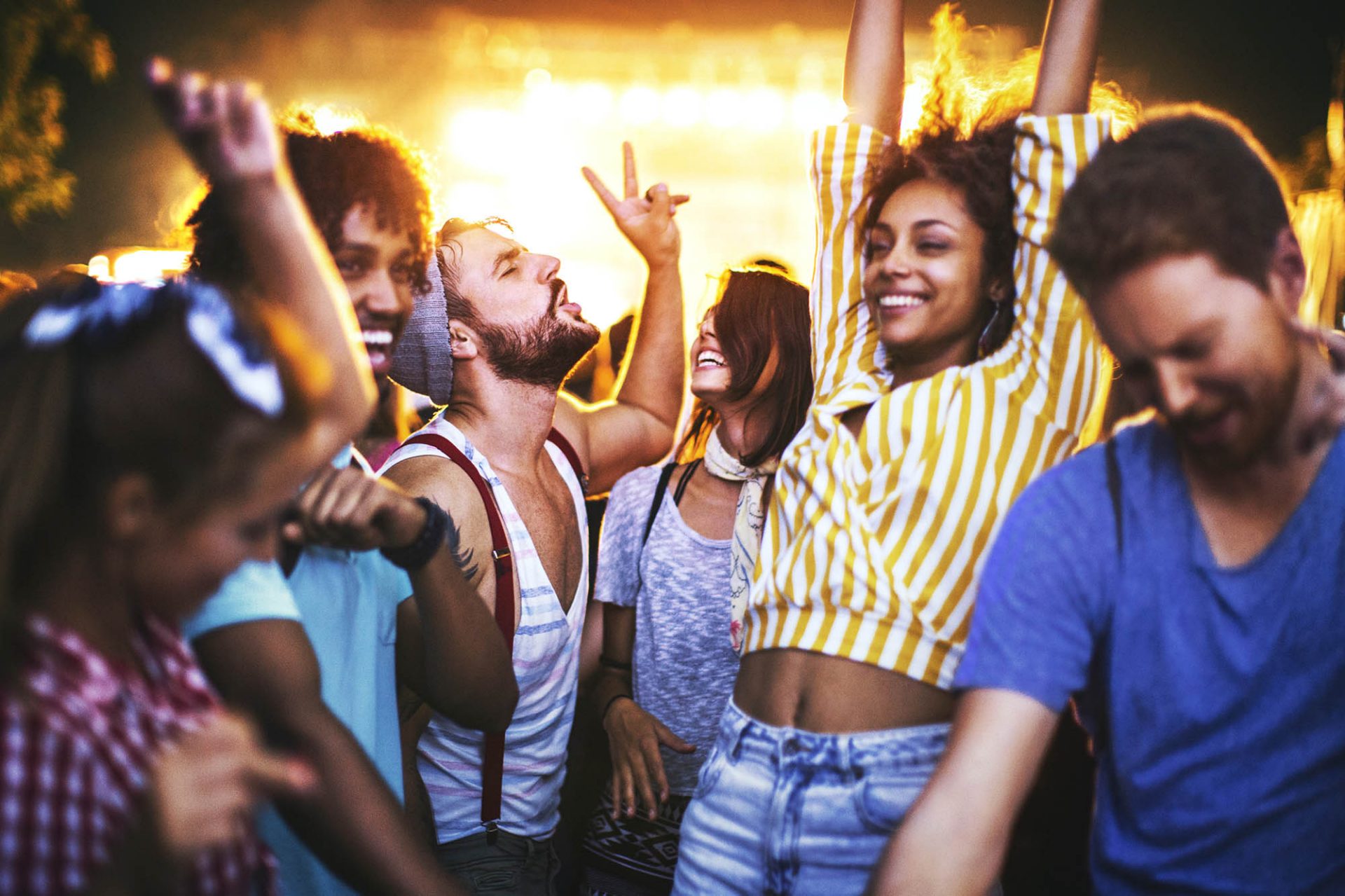 People on Twitter are obsessed with music. Here's how to tap into this community before, during and after the industry hands out its top honors.
With the Grammy Awards approaching, Twitter should be an essential part of your brand's campaign. Why? 70% of people on Twitter surveyed feel like they're part of a community when Tweeting during award shows.1 And more specifically, 79% of people on Twitter surveyed are interested in the #GRAMMYs.2 As they follow the conversation, they're in a naturally more receptive state. And that means they're far more open to messages from friends, influencers, and brands alike.
We tracked the 2018 Grammys conversation to understand who's Tweeting and what they're passionate about. With these insights, marketers can optimize a campaign that's tailored to Twitter's engaged and receptive Grammys audience.
Who's Tweeting about music's biggest night?
Grammys watchers fall into two major categories: award enthusiasts and red carpet watchers.
The top Grammys conversation topics for award enthusiasts are almost evenly divided among discussing the nominees, sharing Grammys facts, and congratulating the winners.

Percent of Tweets by Topic of Conversation - Overall Grammys Conversation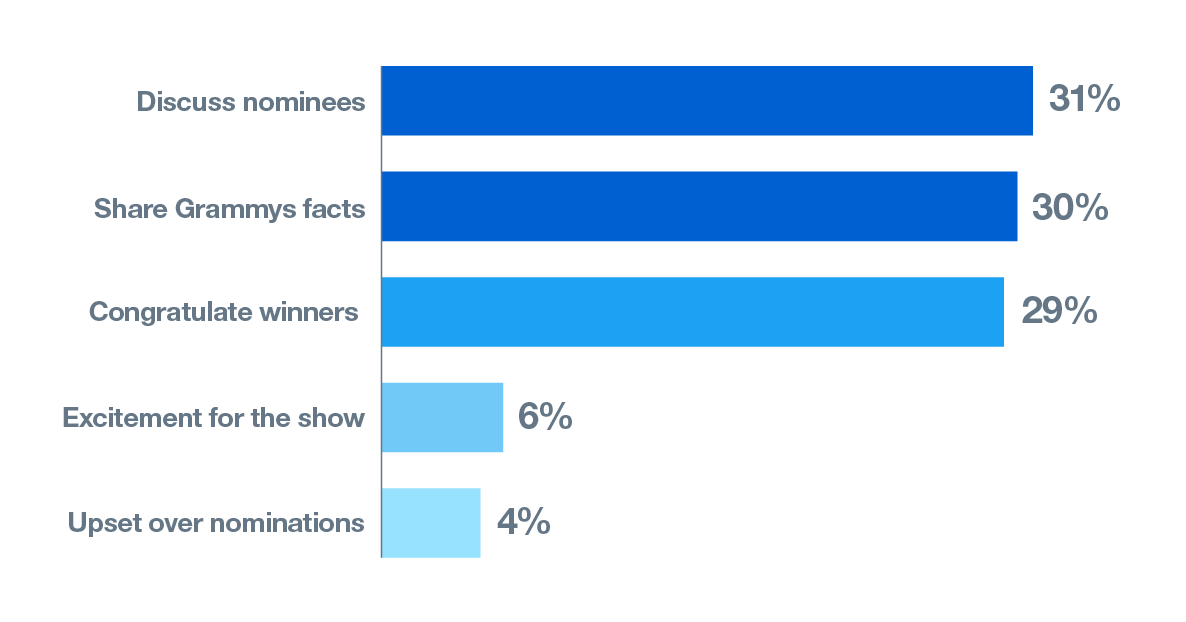 Pro-Tip: To connect with award enthusiasts, which is 65% of the people Tweeting about the  Grammys, try engaging with their interests. When Tweeting about your brand, include some music trivia or congratulate a nominee or winner to reach a wider and more receptive audience.
A large portion of award enthusiasts turns to Twitter to sound off on who should and shouldn't have won a Grammy. There were a total of 45,000 Tweets from people who were disappointed that more deserving artists and albums didn't win an award. "Losing" and "mistaken" were the most frequently Tweeted words among this audience, as were the
and
emojis.
Nostalgia was riding high among award enthusiasts, with 35% of their Tweets reflecting on previous Grammys, remembering iconic moments, or highlighting milestones in the music industry.
Red carpet watchers came to Twitter to share reviews about red-carpet looks and express interest in purchasing what celebrities wore. The most discussed items included:
Percent of Tweets by Topic of Conversation during the Red Carpet telecast:
Celebrities were clearly influencing what a select portion of people wanted to purchase. 14% of Grammys red carpet watchers who sought information about celebrity looks Tweeted a desire to buy. Considering two-thirds of people on Twitter influence purchases of friends and family3, this subsection could have an outsized impact on consumer fashion trends and purchases.
An additional 20,000 Tweets from red carpet watchers expressed interest in behind-the-scenes content, whether it was celebs getting ready for the big night or an onstage performance.

When are people Tweeting about the awards?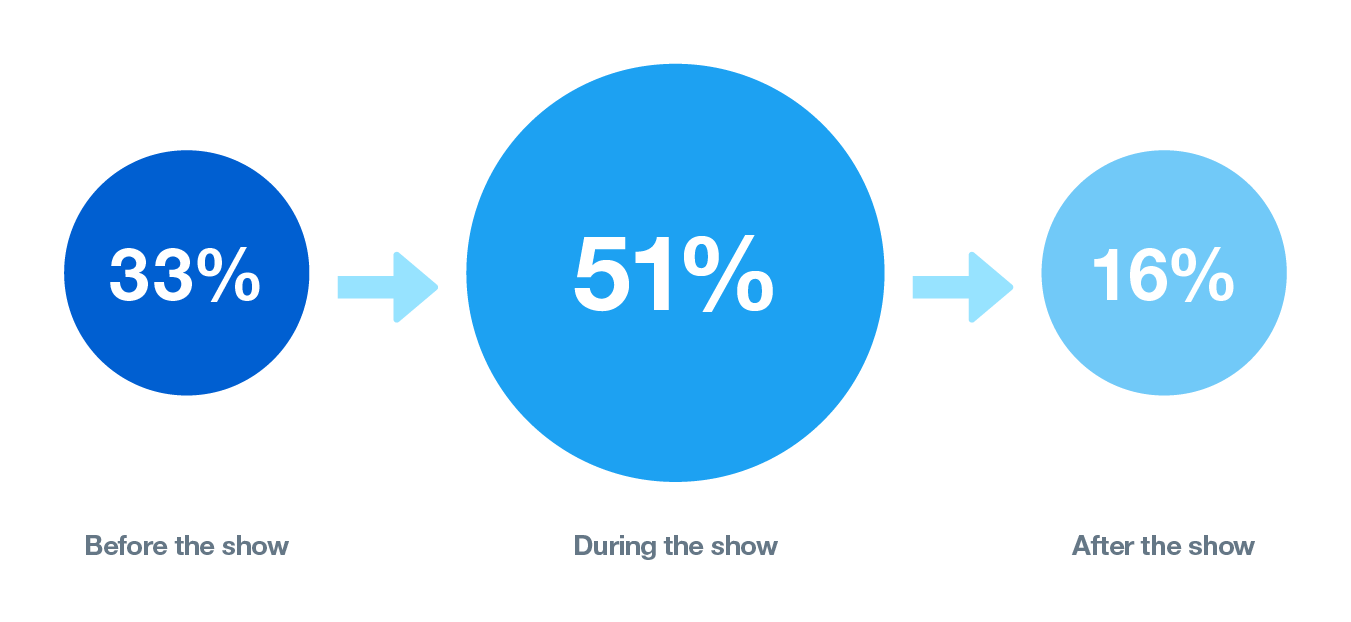 When pacing your Grammys campaign, consider this: 51% of the Grammys conversation happens during the show, while a third of the conversation happens before and 16% occurring after the show ends. This means marketers have a wide window of opportunity to reach viewers—from the moment nominations are announced until after the very last winner is revealed.
Before the show, people overwhelmingly came to Twitter to talk about the nominations. While 76% of the pre-Grammys Twitter conversation was about the nominees, people on Twitter also discussed their excitement about the performances, pre-Grammys parties, and anticipation for the ceremony. They also came to Twitter to discuss who they thought should be nominated and to get a sense of who other people were supporting.

There was a dramatic spike in conversation once the nominations were announced. Twitter saw a 37x increase in Grammys conversation on nomination day compared to the previous seven days' average. The total Grammys conversation also grew year-over-year, with a 5% increase in Tweet volume within 24 hours of nominations as compared to 2017.
Once nominations were announced, people mostly came to Twitter to show love for their favorite artists. 50,000 Tweets expressed support for a nominee across multiple genres, with pop being most popular.
Percent of Tweets on Nomination day by Topic of Conversation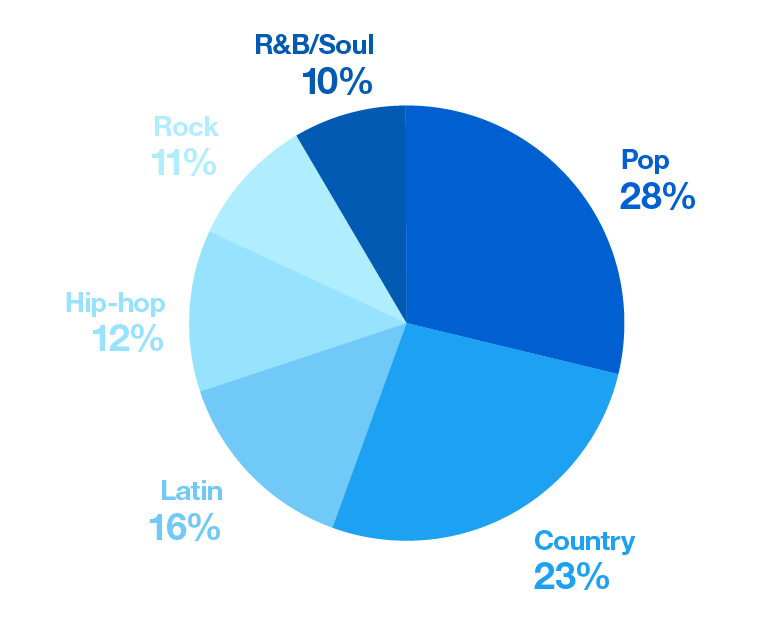 Pro-Tip: Loyal music fans are eagerly waiting for nomination reveals on Twitter. To capture your most engaged music fans, expand beyond award show night to engage with the hopeful audience.
During the Grammys, people were actively Tweeting. The hottest topics of conversation on Twitter during the ceremony were performances (31%), followed by winners (25%).
Percent of Tweets during the telecast by Topic of Conversation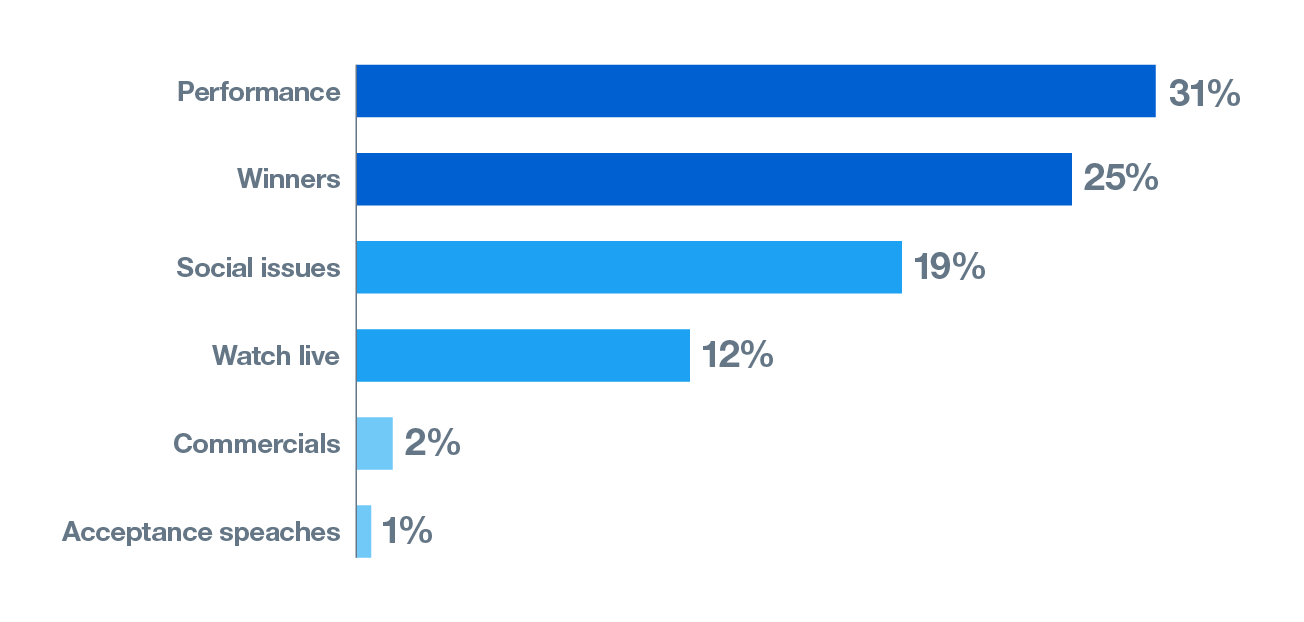 (This trend continued after the Grammys, with winners and performances accounting for 73% of the post-Grammys show Twitter conversation.)
Twitter also went wild for candid celebrity moments during the big show. There were over 7,000 Tweets about how relatable it was to see Beyoncé holding a snack and a juice for her daughter Blue Ivy.
Pro-Tip: Watch the ceremony closely for those unexpected moments for your brand to react and participate in the conversation. A timely reference can boost engagement and get extra mileage out of your campaign.
As usual, Twitter saw an explosion of memes and GIFs after the show. With more than 16,000 Tweets, the Grammys produced a bevy of meme-worthy content, like funny red carpet moments.

What does this mean for marketers?
If you're planning a campaign around the Grammys, start with the audience on Twitter. Our audience sees content and information about awards shows on Twitter before they see it anywhere else. From the day nominations are announced until after the ceremony, they come to Twitter to share opinions, seek information on nominees, and react to the biggest moments. People on Twitter are passionate and engaged as the Grammys unfold. Because of this, they're more receptive before, during, and after the show. Receptivity signals an openness to new messages and ideas, especially those from brands.
The Grammys are a fantastic opportunity for marketers, and with a large portion of people using Twitter as a complement to award shows, Twitter should be your preferred second screen. By connecting with our audience in clever and relevant ways, you can get noticed and boost your brand metrics. Doesn't that sound like music to your ears?
Data source: Crimson Hexagon. Data is pulled from Nov 1, 2017 to Feb 02, 2018. All data is from public Tweets and posts only. Analysis is based on English language Tweets in USA.

Footnotes:
1. Twitter-commissioned study: Nielsen '#passions study', January 2017
2. Twitter-commissioned study: Nielsen '#passions study', January 2017
3. Global Web Index, Q3 2016