Insights
Conversation spotlight: Giving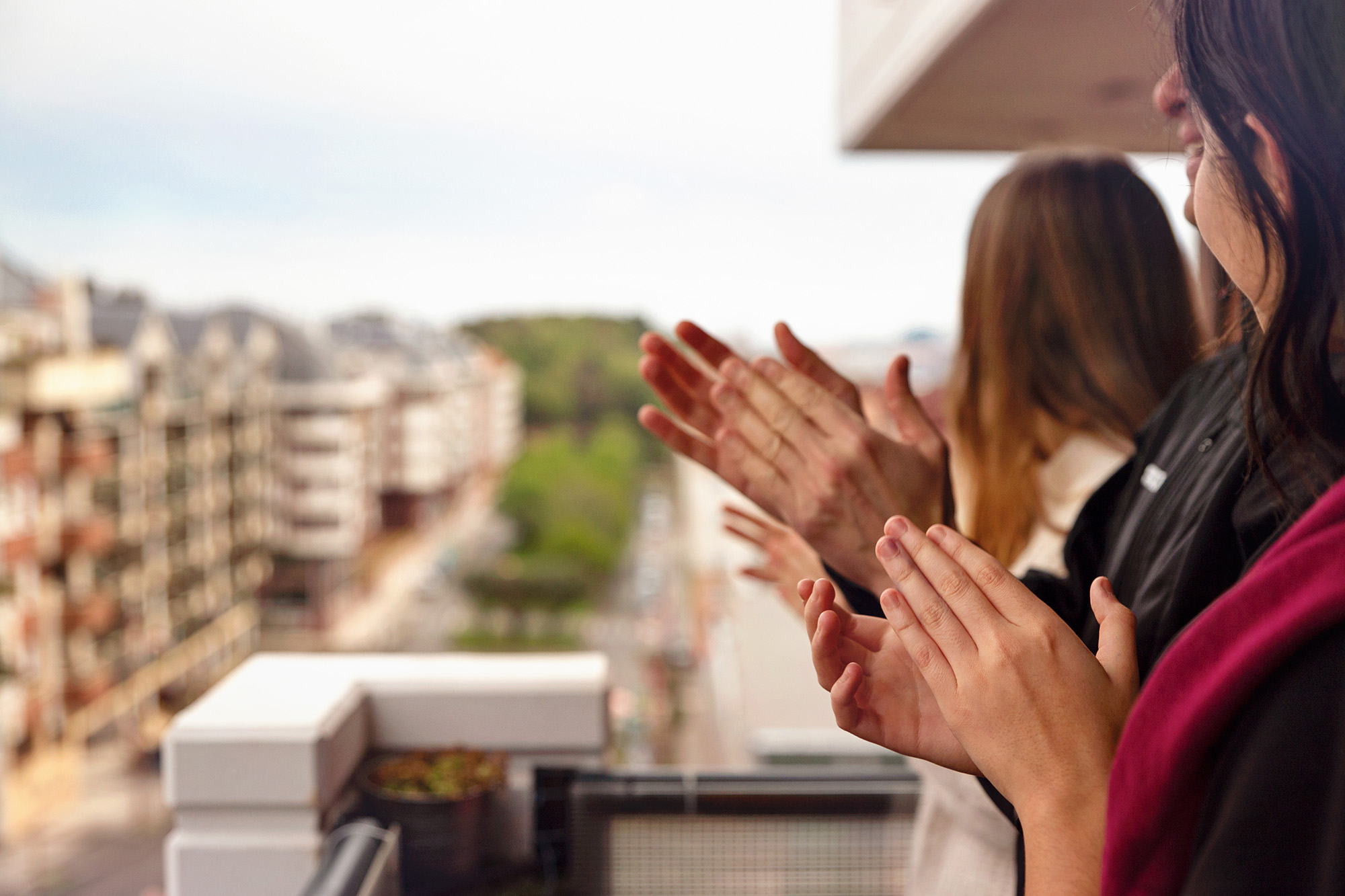 Stay-at-home guidance changes quickly. Are people adapting?
People are finding hope and inspiration in the healthcare workers who are on the front lines battling the spread of COVID-19. And they're celebrating and supporting those frontline heroes on Twitter.
They're also donating money to causes that help in the fight against COVID-19 and support people in need — and they expect brands to do the same. 
As the fight against COVID-19 continues, people on Twitter believe it's important for brands to support the vulnerable, help healthcare workers, and showcase acts of kindness.1
Getting PPE to heroes in need
Hospitals everywhere are struggling to get PPE (personal protective equipment) like face masks and gowns needed to protect healthcare workers. The need for PPE has become a big topic of conversation on Twitter — there was a 46% increase in this topic,2 according to Twitter data.
People are doing more than just talking about PPE — they're also helping get PPE into the hands of  healthcare workers. Conquer COVID-19, a Canadian grassroots organization that helps bring PPE to healthcare workers, has received support from people all over Twitter — including celebrities and professional hockey players.
They're also celebrating the frontline heroes of all kinds for their tireless efforts. Video of doctors and nurses giving a standing ovation to the janitorial staff of the Hospital Sant Joan de Déu Barcelona in Spain was one of the most-watched videos on Twitter with over 15 million global views.
Using hashtags like #ClapForNHS and #ClapForCarers (along with other healthcare-related emoji), people on Twitter are recognizing healthcare workers across the world.
People on Twitter are compassionate — specifically, donations are driving the conversation on Twitter. Overall, conversation about donations grew 54% on a week-over-week2 basis, according to Twitter data.
People want to know how brands are pitching in to aid frontline workers, support vulnerable populations, and take care of their own workforce during these challenging times. 
In fact, 80% percent of people on Twitter believe it's important for brands to show how they are supporting their employees through this time, according to Twitter data. They also think brands should showcase acts of kindness. 

People will continue to find inspiration from those who are helping the world fight COVID-19. And they'll expect brands and people to continue to do their part to make this world a safer and stronger place.

Sources:
1. Twitter Insiders, March 27-30, 2020
2. Twitter internal data. Global. English-only Tweets. March 19-26, 2020 vs. March 26-April 2, 2020.