Insights
The Conversation:
Forecasting a sunny
outlook this summer
Good vibes are being shared on Twitter this summer.
After a year of lockdowns, it seems like brighter days are ahead. People on Twitter are expressing excitement about summer 2021 with positivity to spare. And unlike many of us last year, people are making plans again. Let's explore what the conversation on Twitter is telling us about what people want and feel this season.

People on Twitter are feeling more positive
Compared to the summer conversation last year, we're seeing an 11% increase in positive sentiment on Twitter. And within these talks, there's been a shift in emotions: Joy has risen and anger is way down.
They're ready to enjoy themselves...
From movies to travel, people are planning to make the most of their summer. They're talking more about different activities than last year. While trending emojis also show that people are ready for some fun.
...And they're watching videos to help plan it out
According to a recent Twitter survey, people on Twitter want to focus on themselves this summer (+35% from last year), through activities like shopping local (+33%) and going out (+33%)2. And from the growth in summer how-to video views, they're prepared.
People want brands to join in on the fun
This summer, people on Twitter are having fun — shouldn't your brand? According to that same survey, people feel that brands should be positive (70%) while also being mindful of the cultural environment. So in addition to positivity, people want to be informed and supported. (Pro tip: Want to align your positive brand message with equally positive content? We've got a solution for that)
People on Twitter are ready for summer. Are you?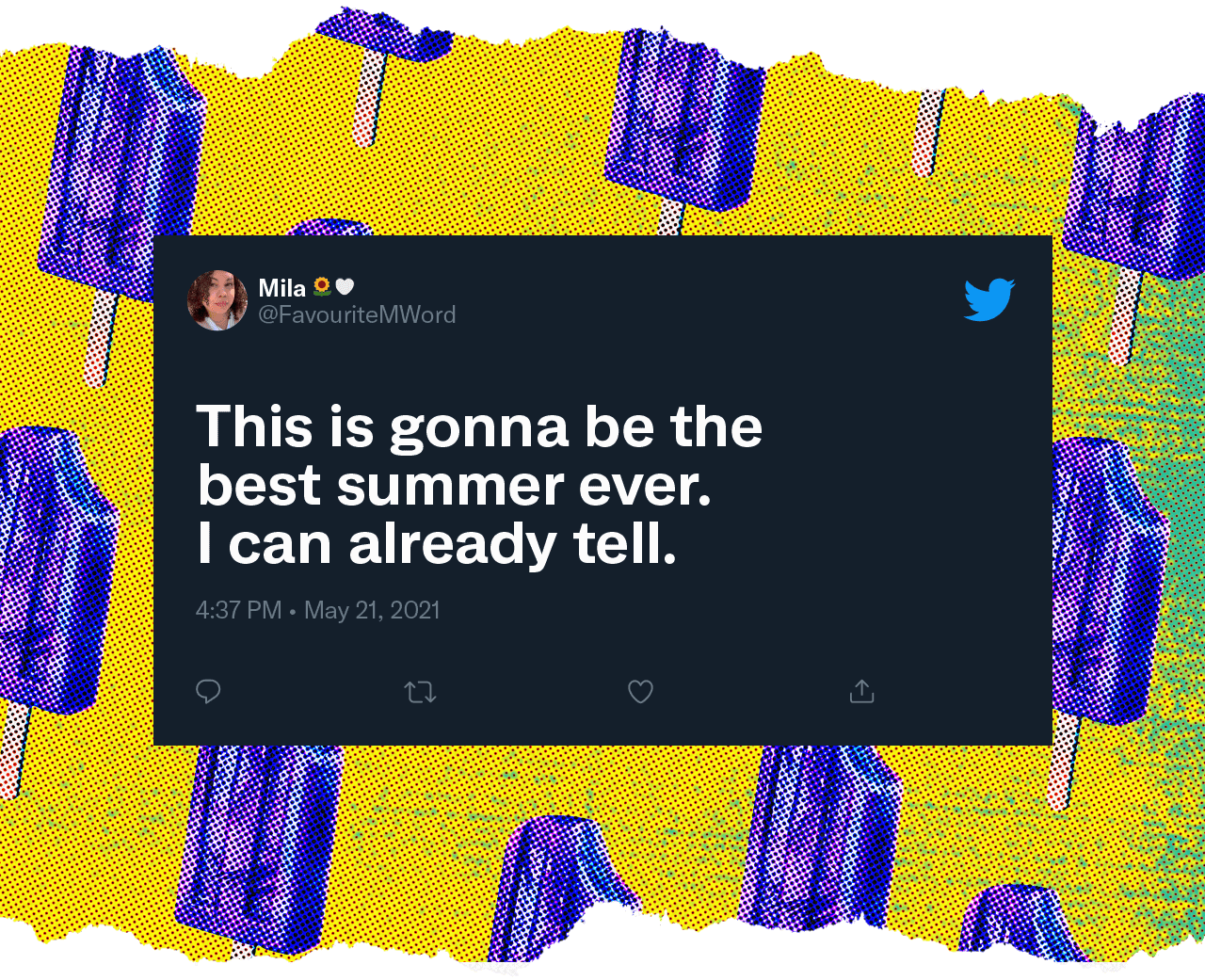 There's some feel-good sentiment on Twitter for the summer days to come. Is your brand ready to bring the heat?

Sign up to have more insights sent straight to your inbox.
 Source:
2 Twitter Insiders. Life after lockdown - May, 2021. N=641.