Insights
The Conversation: Starts and stops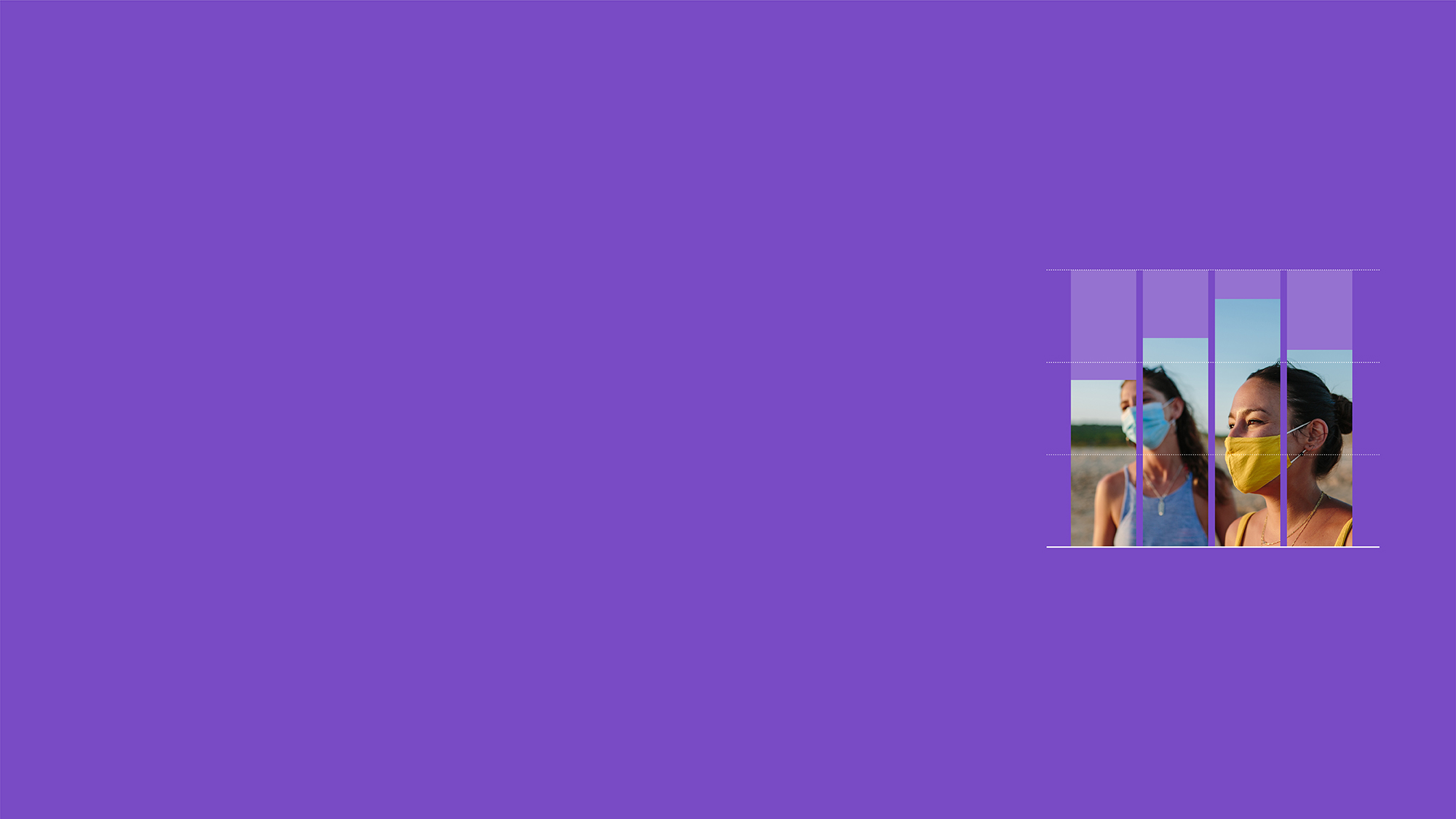 Stay-at-home guidance changes quickly. Are people adapting?
As the country navigates various phases of reopening, people are hopping on Twitter to talk about it. Let's see what the Tweets can tell us about people's shifting attitudes — and how brands can best be part of this evolving conversation.
A conversation on the rise. Again.
After weeks on the decline, reopening is again a hot topic. Some people are excited to regain a bit of normalcy. Others are frustrated by the consequences of opening too soon. Everyone is affected in some way, and they're sharing their experiences.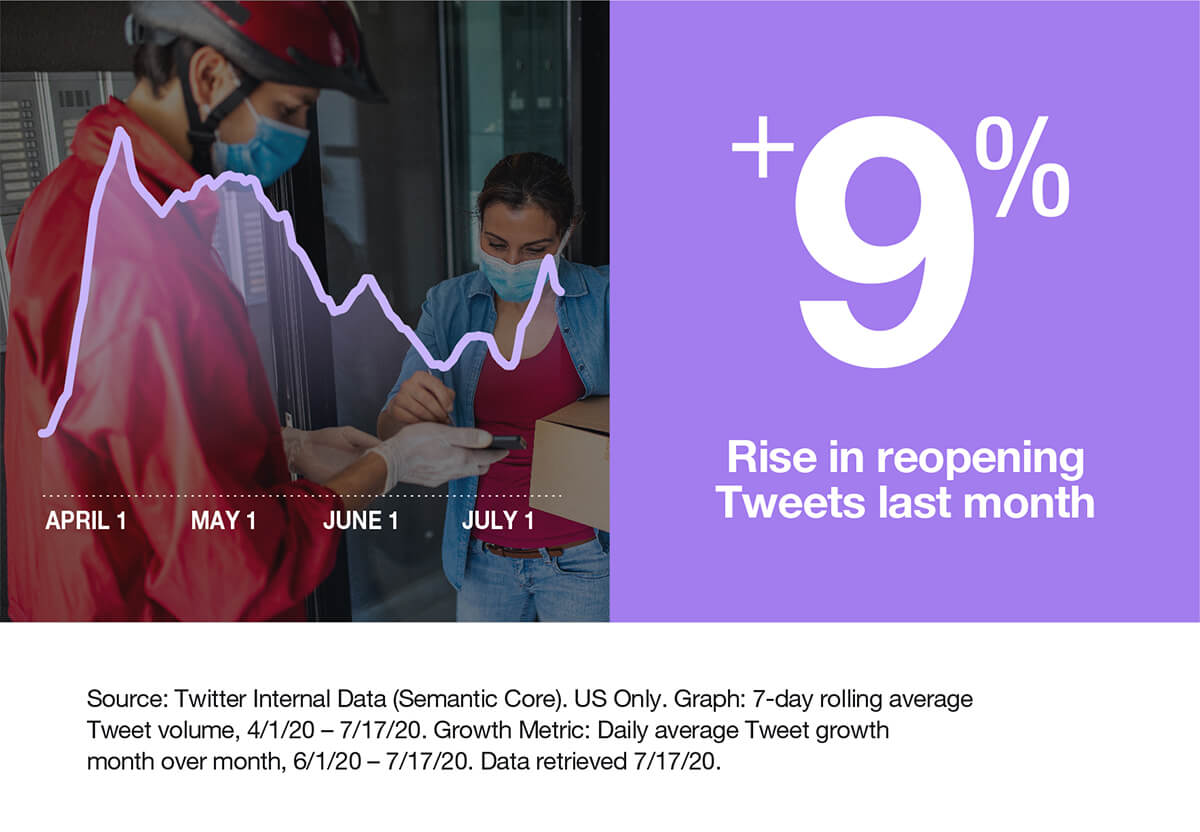 Reopened states are doing the talking
Looking at the country by phases of reopening, we see the biggest jumps coming from states easing restrictions, or that have recently paused the process. There's excitement around getting back to life. Will that carry over to buying habits?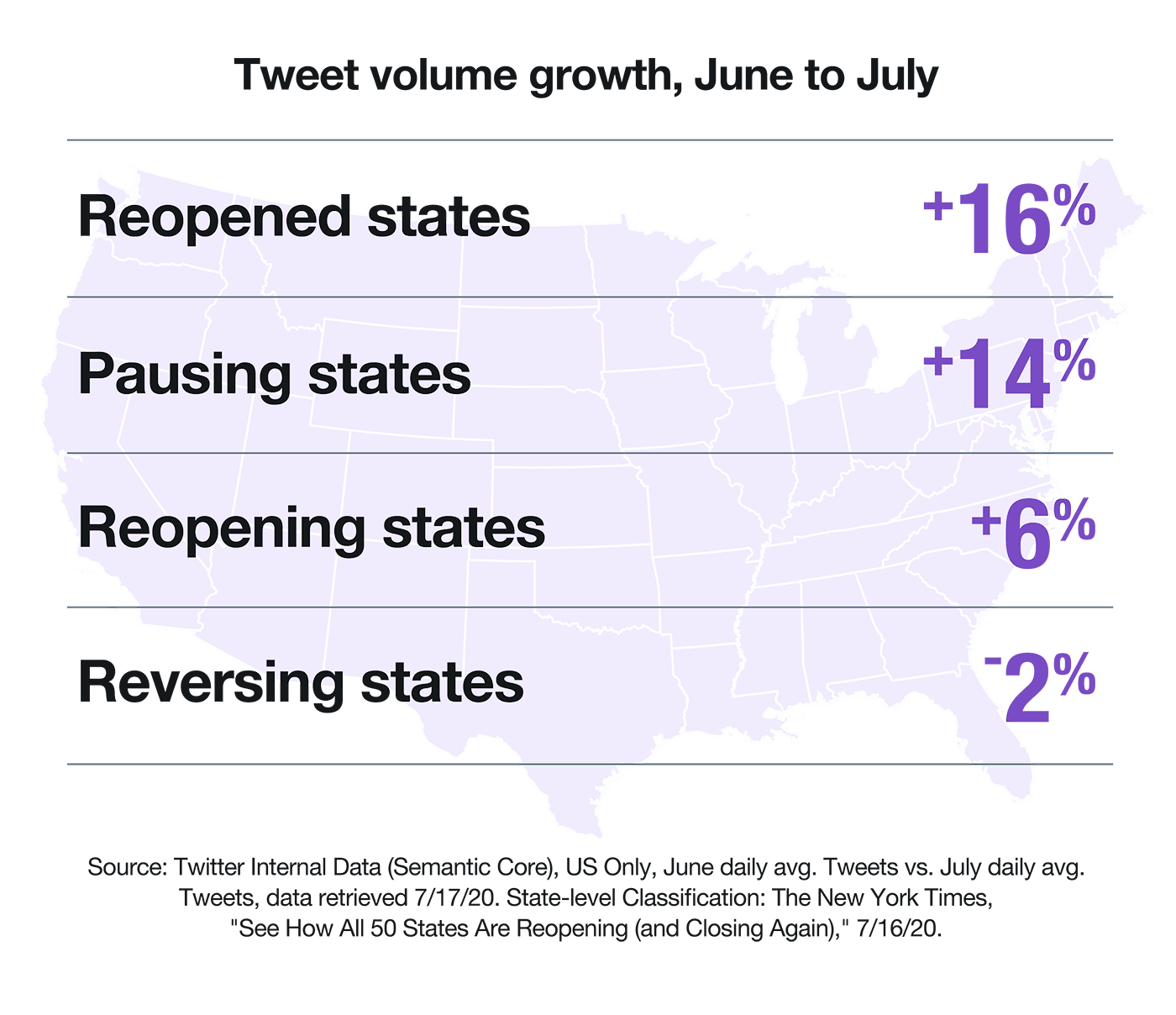 All the phases. All the feelings.
Emotions may seem like they're all over the place. But looking at emoji use, we see people's feelings align with their state's reopening phase. To no one's surprise, opening states are happy and hopeful. Pausing states, not so much.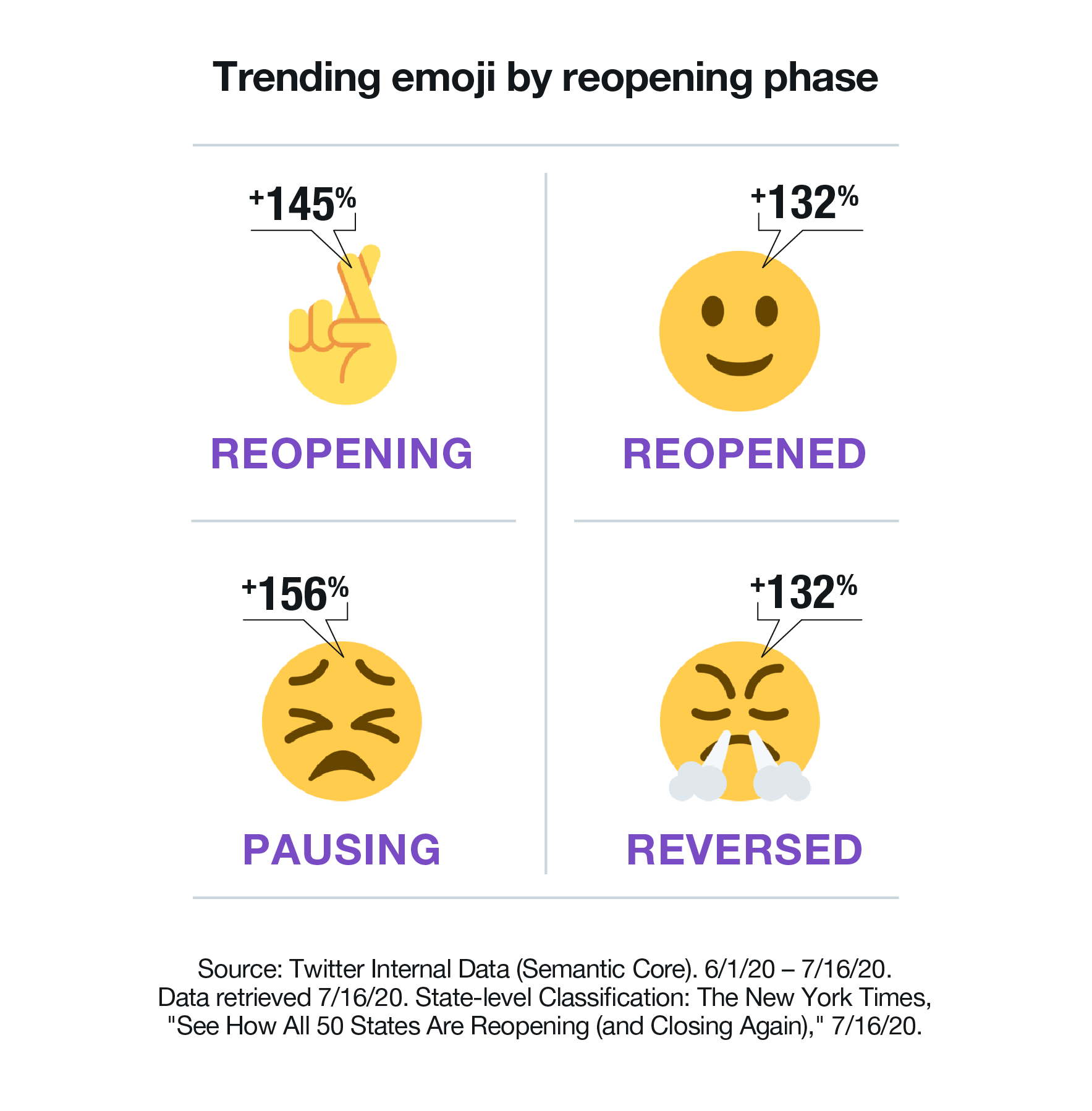 This latest wave of reopen conversation is different from the first. People have gone from survival mode to anticipating a post-lockdown future. In an unpredictable world, they're still looking forward.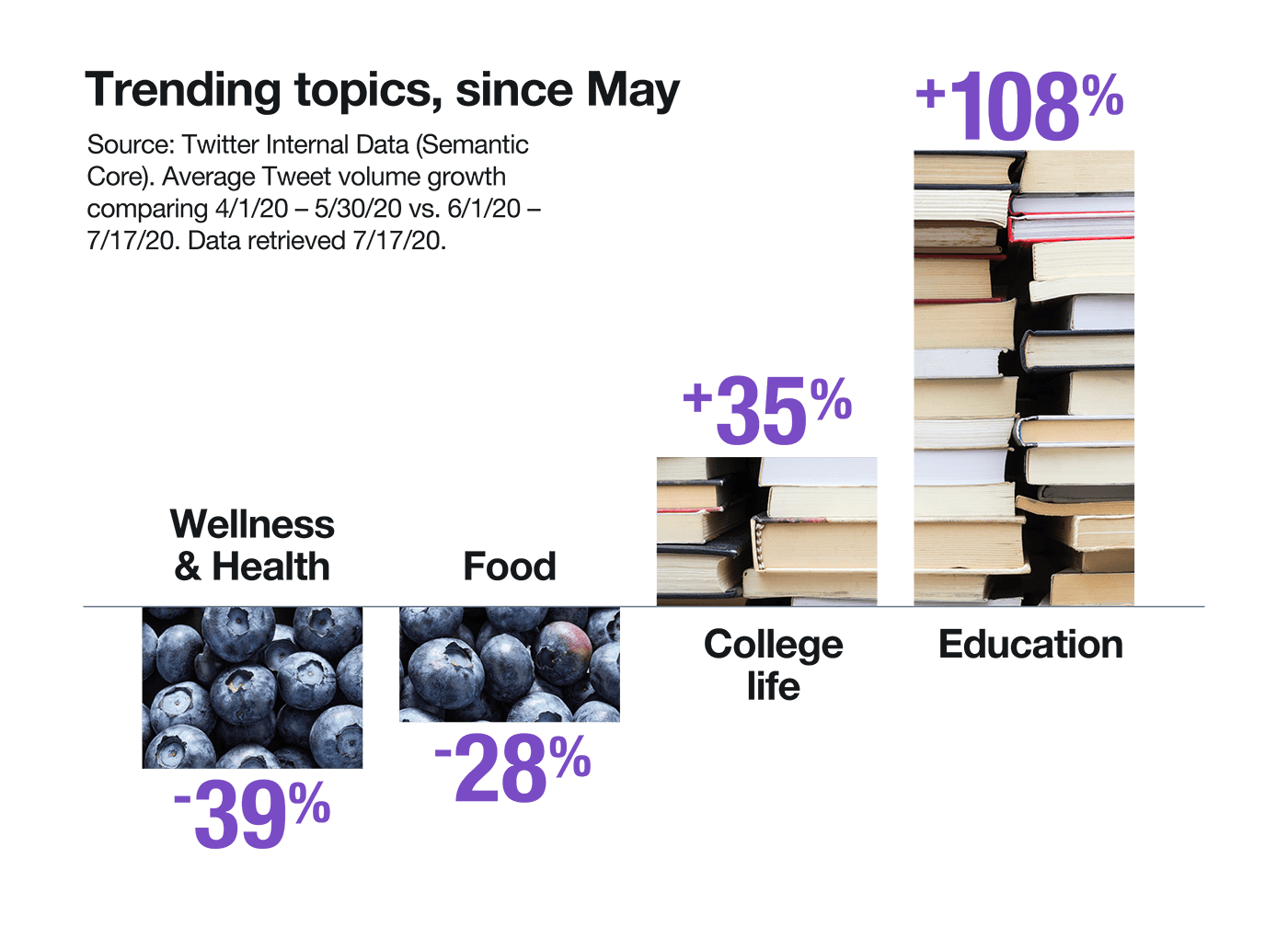 How can brands play a role?

Open, close, reopen, pause — that's going to be our reality for a bit. But there are ways for brands to step up. Provide the comfort of a familiar product. Create fresh new experiences. Or connect with the excitement around cultural moments, like the return of sports.
Diving into the conversation on Twitter can help you spot those opportunities and make plans.

To receive more insights like these right in your inbox, subscribe here.
Makenna Bigelow (@MakennaBigelow) is a US research analyst for the Audience Insights team at Twitter. In her role, Makenna informs and inspires brand strategy across retail and entertainment through audience and conversation insights.