Insights
The Conversation: Sports are back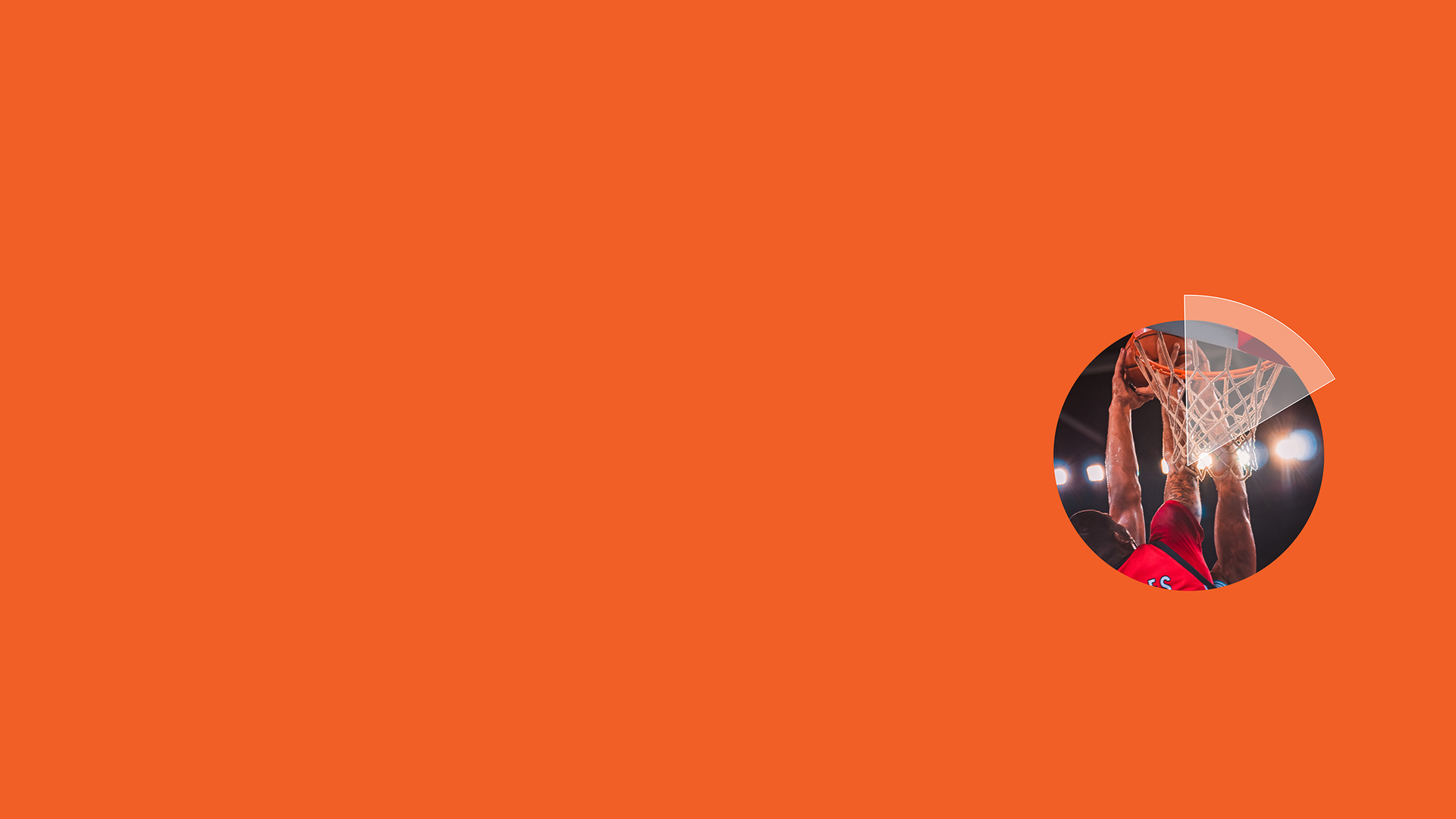 Live sports. Excited fans. How big is this moment?
People have always been obsessed with sports, especially on Twitter. And with leagues planning their much-awaited comebacks, fans are pumped. So let's look at the numbers behind the conversation and see what this all means for you and your brands.
Sports Twitter is taking off
The return of sports is a big, big deal for fans. And it has them talking. Tweets are surging before most teams have even worked up a sweat. Imagine how bananas they'll go when everyone gets in the game.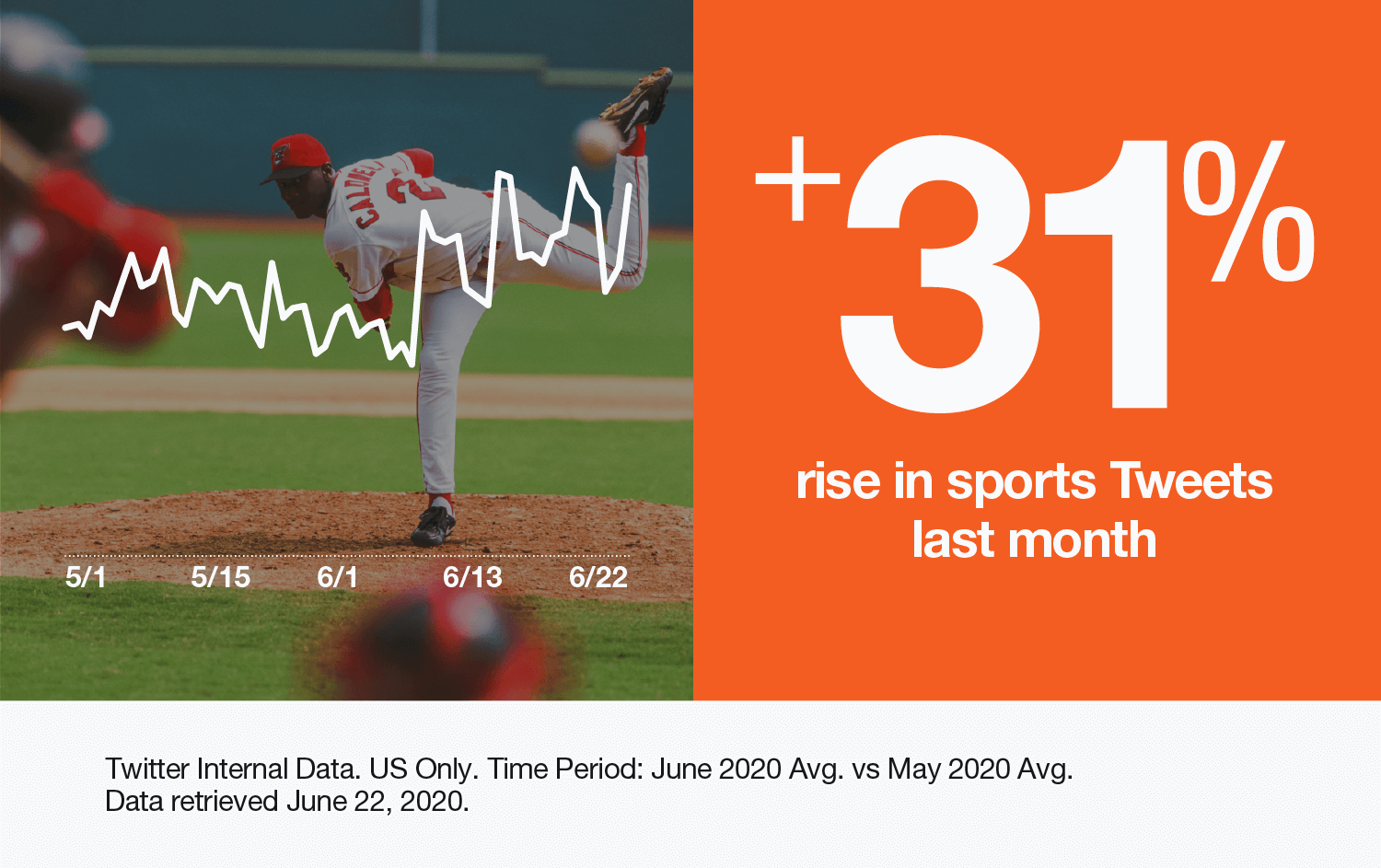 Let the celebration begin
Fans are welcoming back long-lost friends. It feels like a party, with returning leagues being met with open arms and loads of Tweetworthy hashtags.

All the sports. All the leagues.
Season openers are usually spread throughout the year. But 2020 is giving us a once-in-a-lifetime frenzy, with leagues starting all at once. Now action-starved fans are talking about every major sport at the same time. It's a smorgasbord of predictions, rivalries, and a whole lot of Tweets.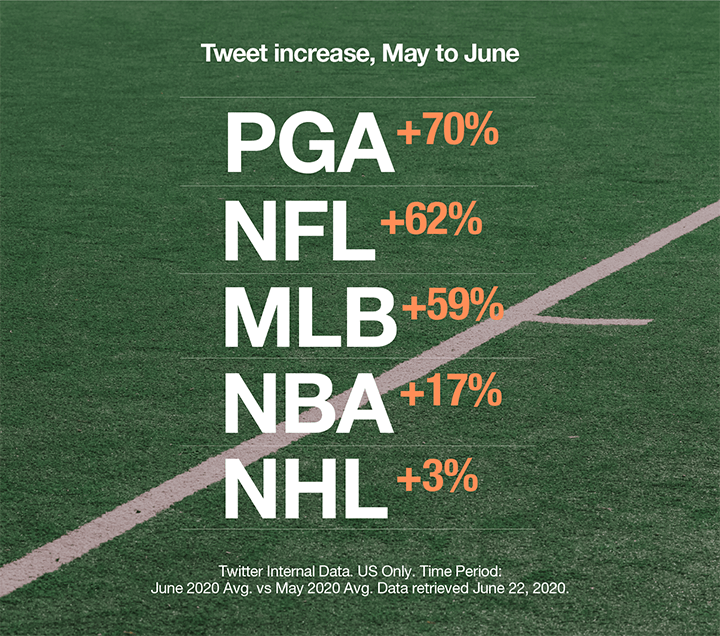 Of course, some fans never stop
#NBATwitter is a massive community that's one of the most engaged anywhere. Fueled by a hit documentary, classic highlights, and endless GOAT debates, these fans barely missed a beat. And now with teams about to hit the court again, they're upping their Tweet game too.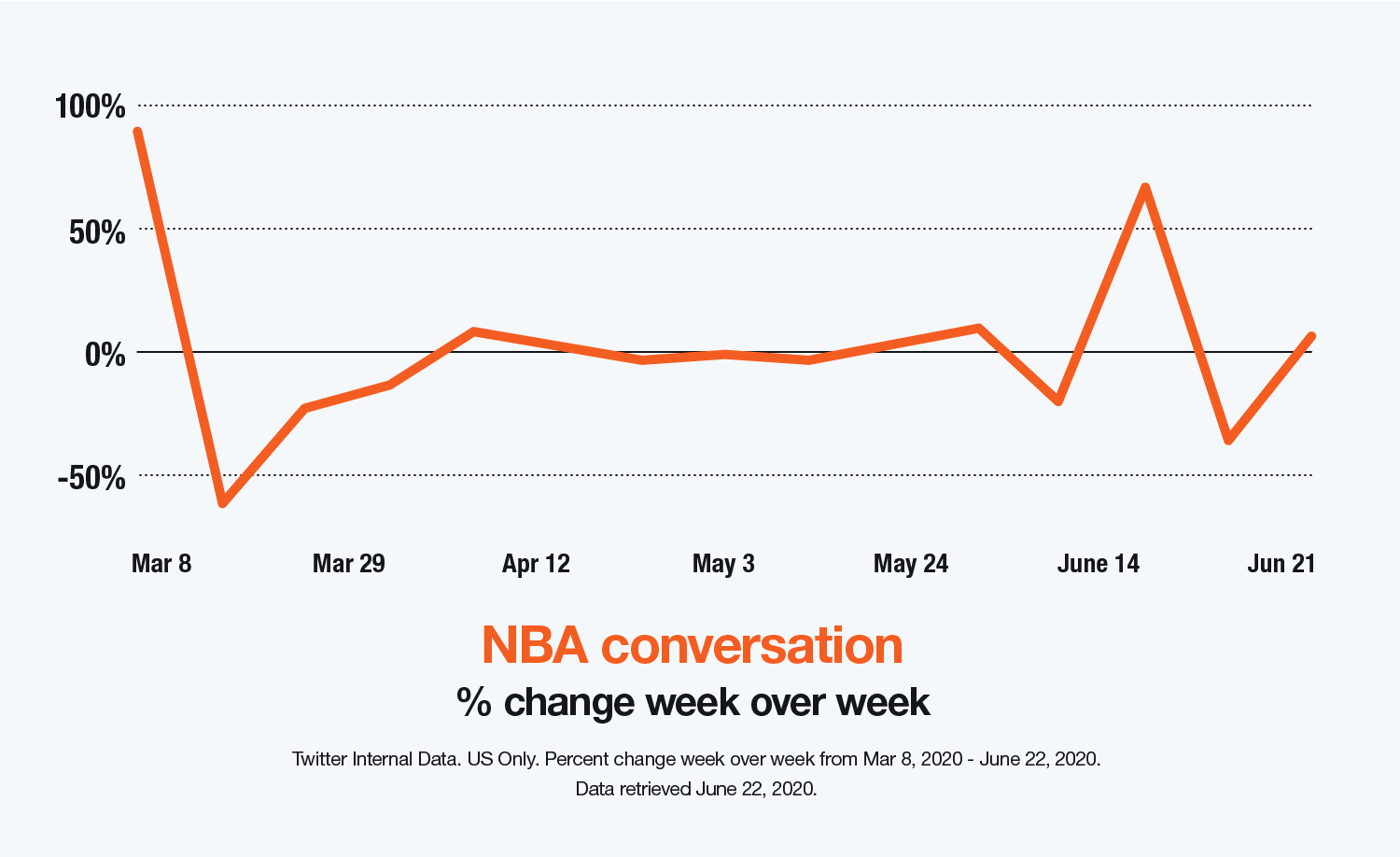 Stadiums are quiet. Twitter isn't.
In the past month, Tweets about "following live sports" are up 32%.1 Even without packed venues and crowded sports bars, people are finding that shared edge-of-your-seat connection on Twitter. For fans today, Twitter is the roar of the stadium. (Added bonus: No one spilling beer on your kicks.)

Passionate fans, eager to connect, all in one place? Yes, please. Don't miss your chance to be part of this major cultural moment.
There's lots more to learn from the conversation on Twitter. To receive these insights and more right in your inbox, subscribe here.
Makenna Bigelow (@MakennaBigelow) is a US Research Analyst for the Audience Insights team at Twitter. In her role, Makenna informs and inspires brand strategy across retail and entertainment through audience and conversation insights.
Source:
1. Twitter Internal Data. US Only. Time Period: June 2020 Avg. vs May 2020 Avg. Data retrieved June 22, 2020.