Insights
The Conversation:
It's (Big) Game time!
One game left. But the NFL talk on Twitter is just heating up.
Without tailgates and packed stadiums, people are Tweeting about every move, on and off the field. So with the Big Game coming up next, let's see if the conversation on Twitter can tell us how big it's going to get.
It's been an action-packed postseason. Before, during, and after games, people are coming to Twitter hungry for every last bit of playoff talk.
They're not just Tweeting, they're watching. During this year's playoffs, people have viewed more NFL-related video content on Twitter than on competitive platforms.
Everything's come down to this. The Big Game's approaching fast, and fans can't wait. The big plays, the halftime show — they're psyched for it all.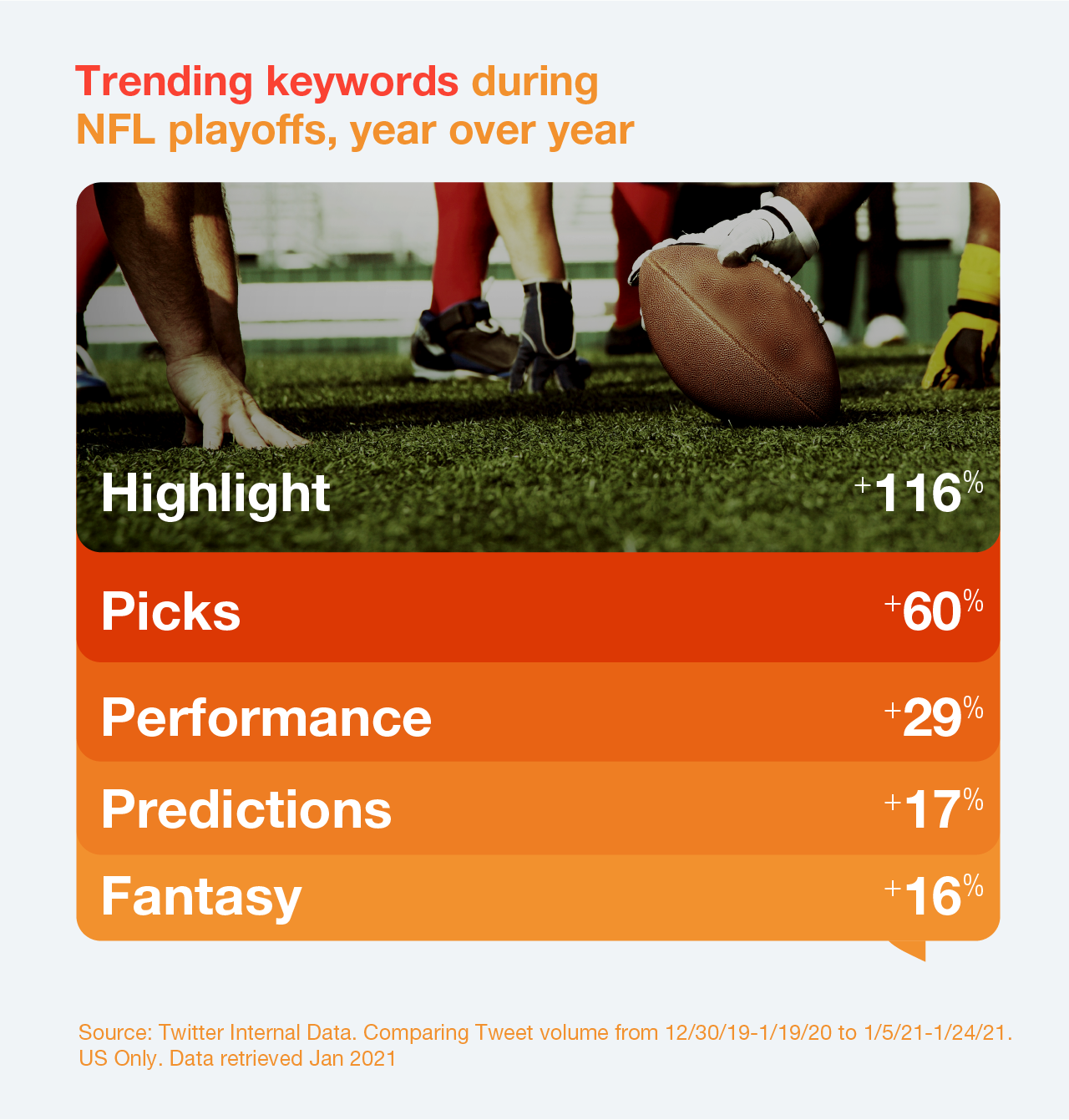 This season, Twitter has been the roar of the stadium. And if the playoff talk is any indication, it's about to get a lot louder. So don't miss out.
Sign up to score more winning insights right in your inbox.
Christine Wixted (@wixxy) is a senior partner manager for Twitter's Global Content Partnerships team. In her role, Christine focuses on strategic sports partnerships with leagues, networks, team, and media partners to bring the most premium sports content to the platform and drive sales revenue.
Manasa Venkatesan (@manasa_tara) is a US research specialist for the Audience Insights team at Twitter. In her role, Manasa delivers data-driven ideas and strategies for brands through audience and conversation insights.