Insights

The Conversation: June 2020 lookback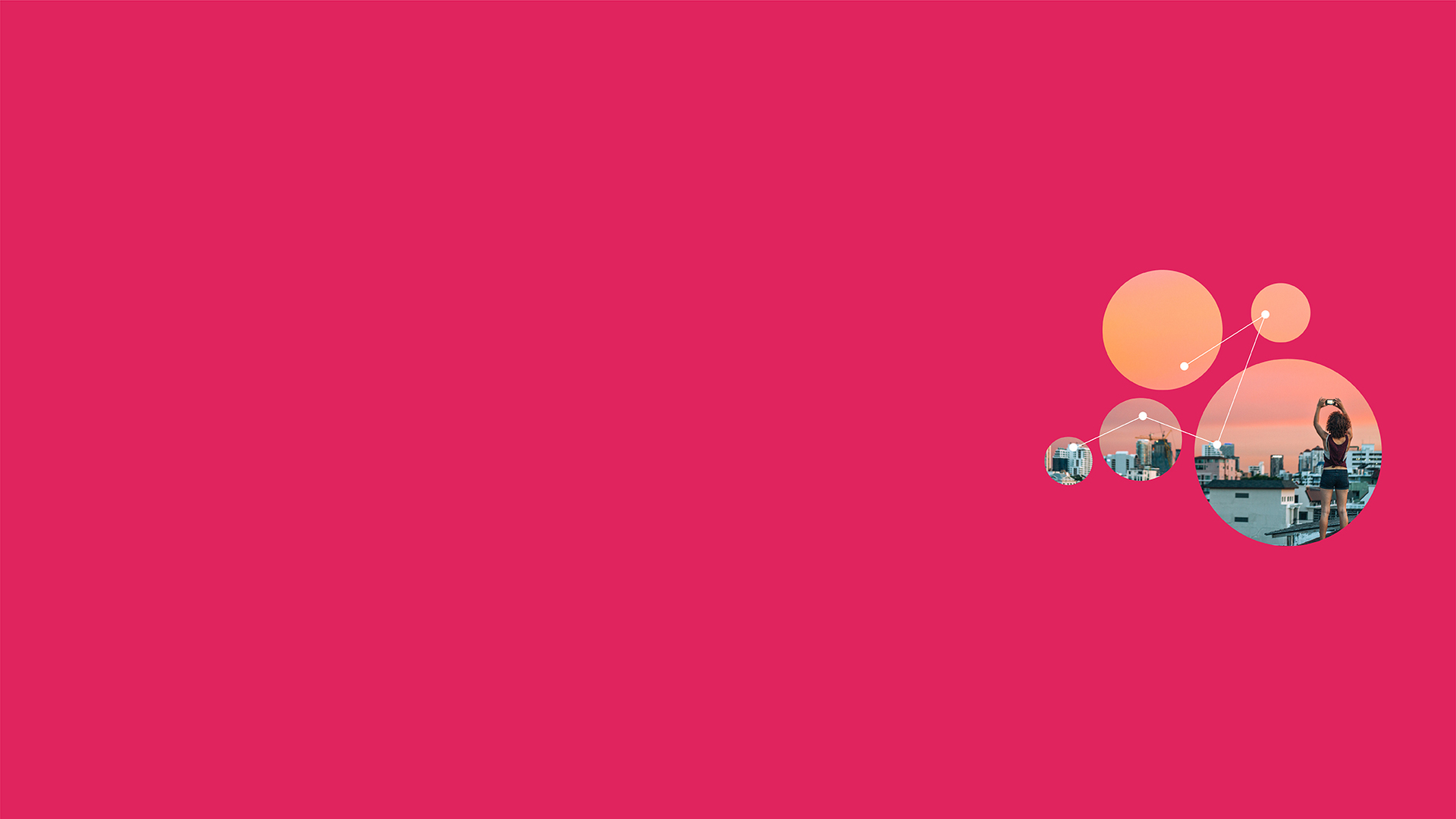 Can where we've been show where we're headed?
Believe it or not, 2020 is half over. And while it's been a tumultuous few months, June saw some positive shifts in the conversation on Twitter. Let's take a look back at the trends you need to know.
In June, important conversations took center stage. The powerful resurgence of #BlackLivesMatter, the joy of Pride Month, and the ongoing global health crisis kept Twitter fully engaged. The #Juneteenth conversation alone reached new heights, as the holiday commemorating the end of slavery took on added significance amid the fight for racial justice.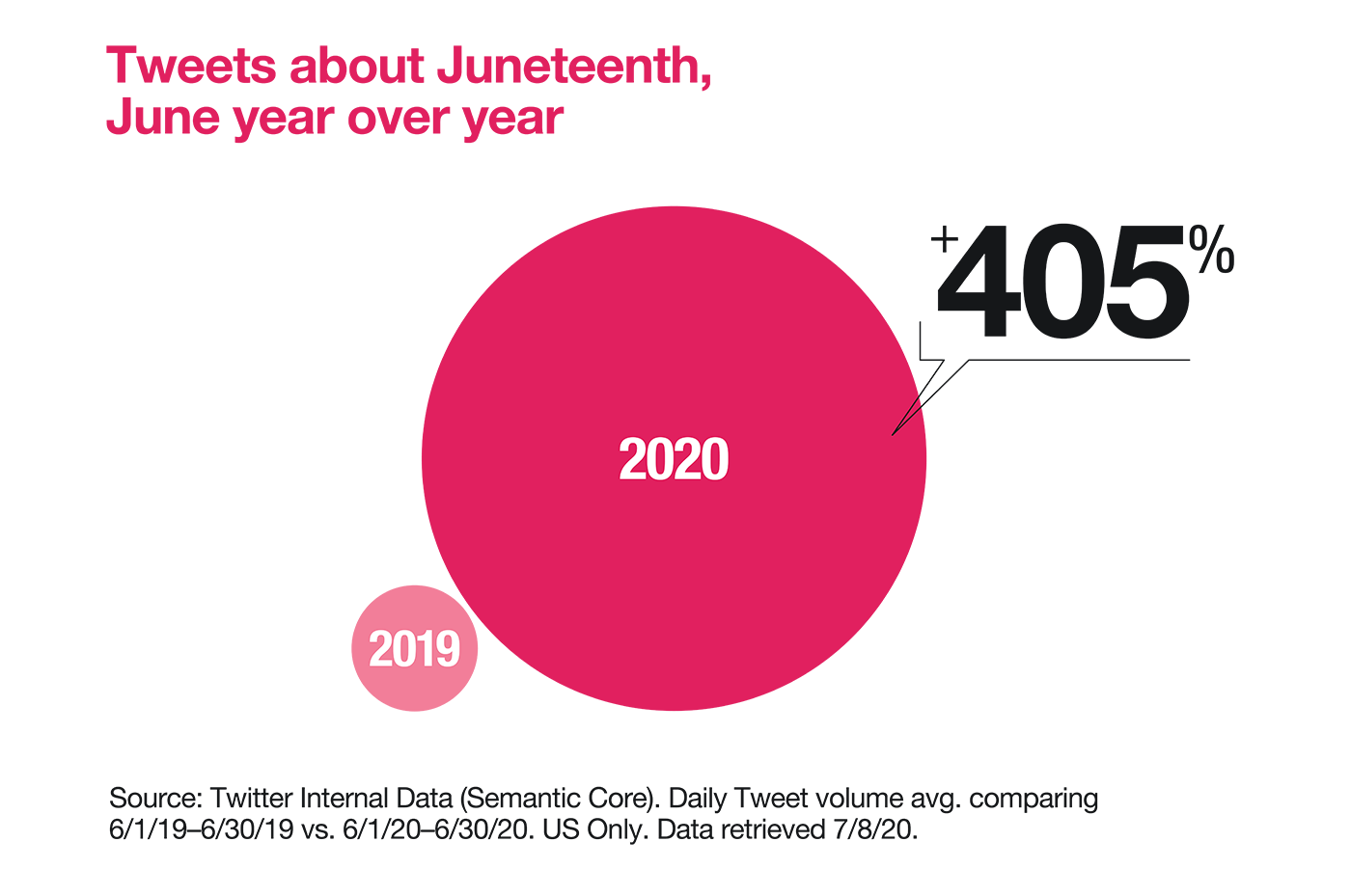 After a long spring, people began thinking outside the house. June saw a shift in popular emojis, from indoor interests to outdoor aspirations. Out with the TP, in with the palm trees.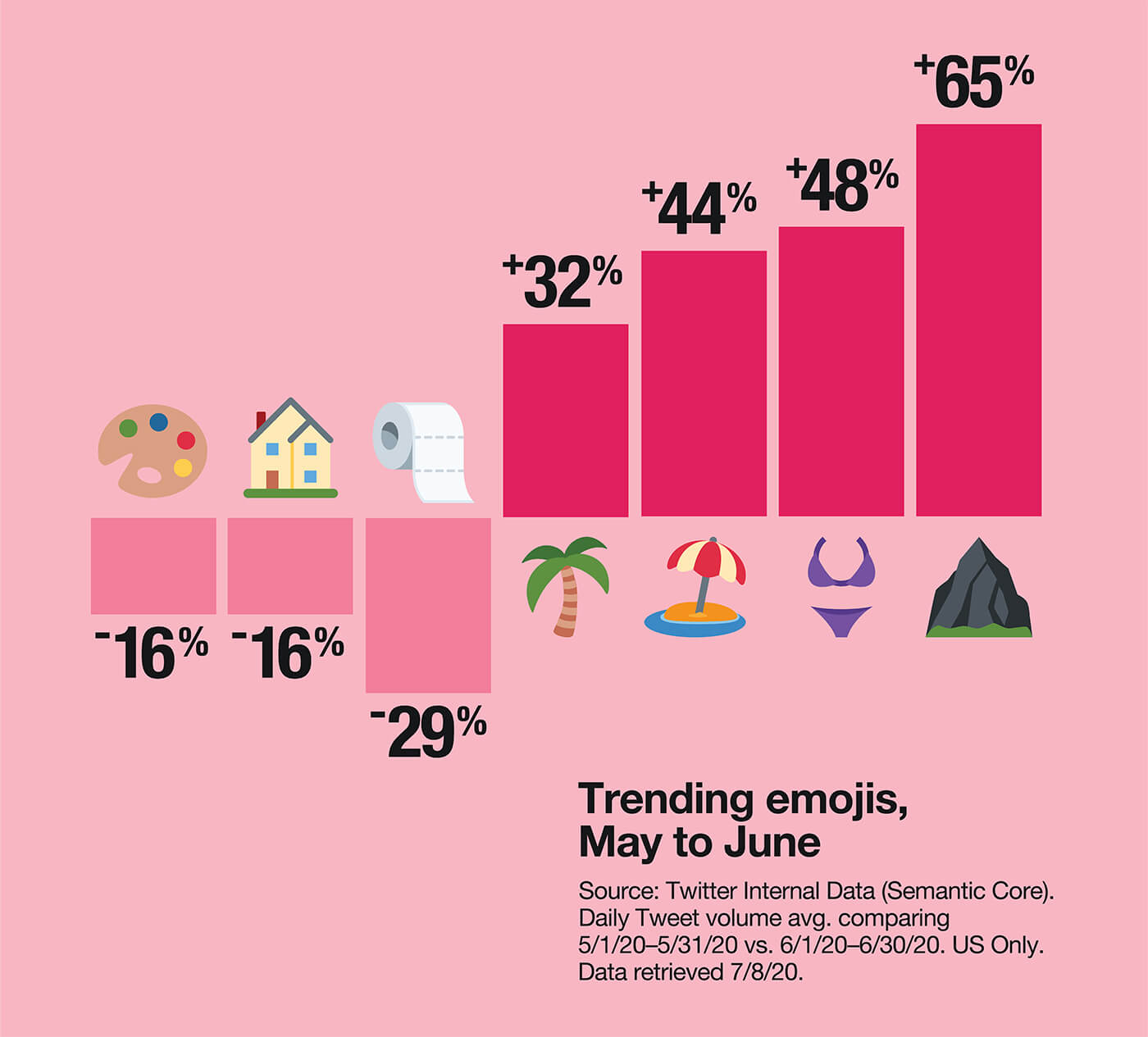 Summer brings a sunnier outlook
New season, new vibe. As summer kicked into gear, hashtags dialed up the optimism. A little positivity could go a long way in the coming weeks. Let's keep an eye on this.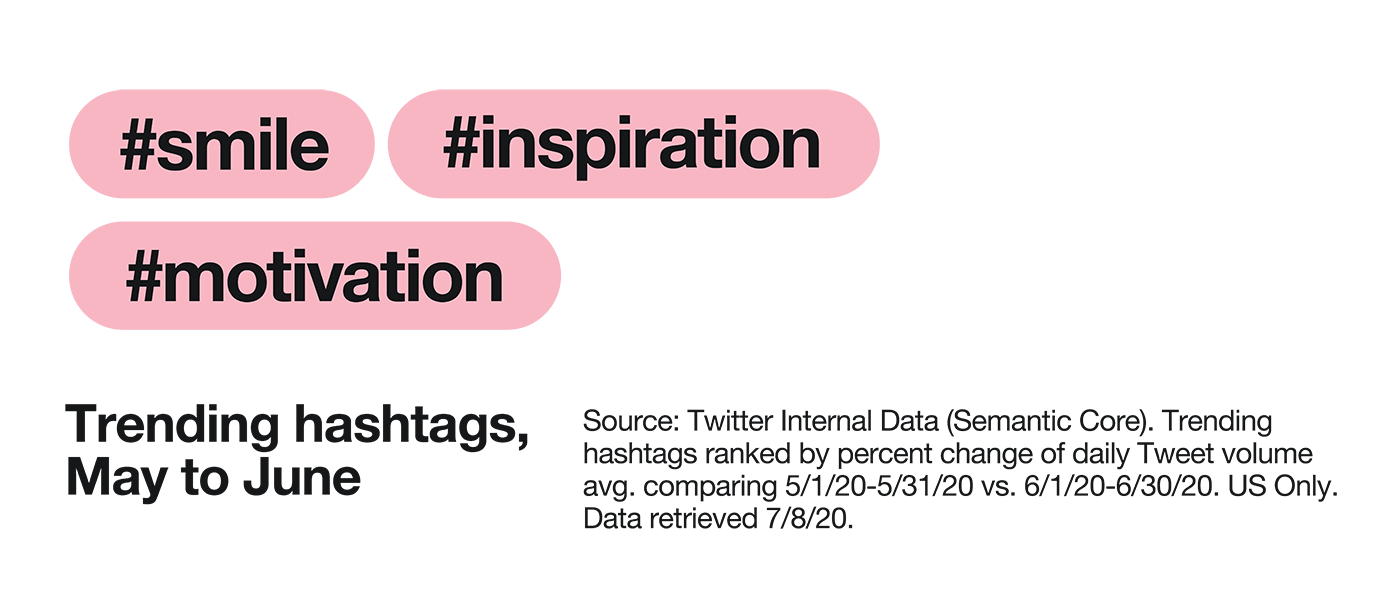 Finding their way forward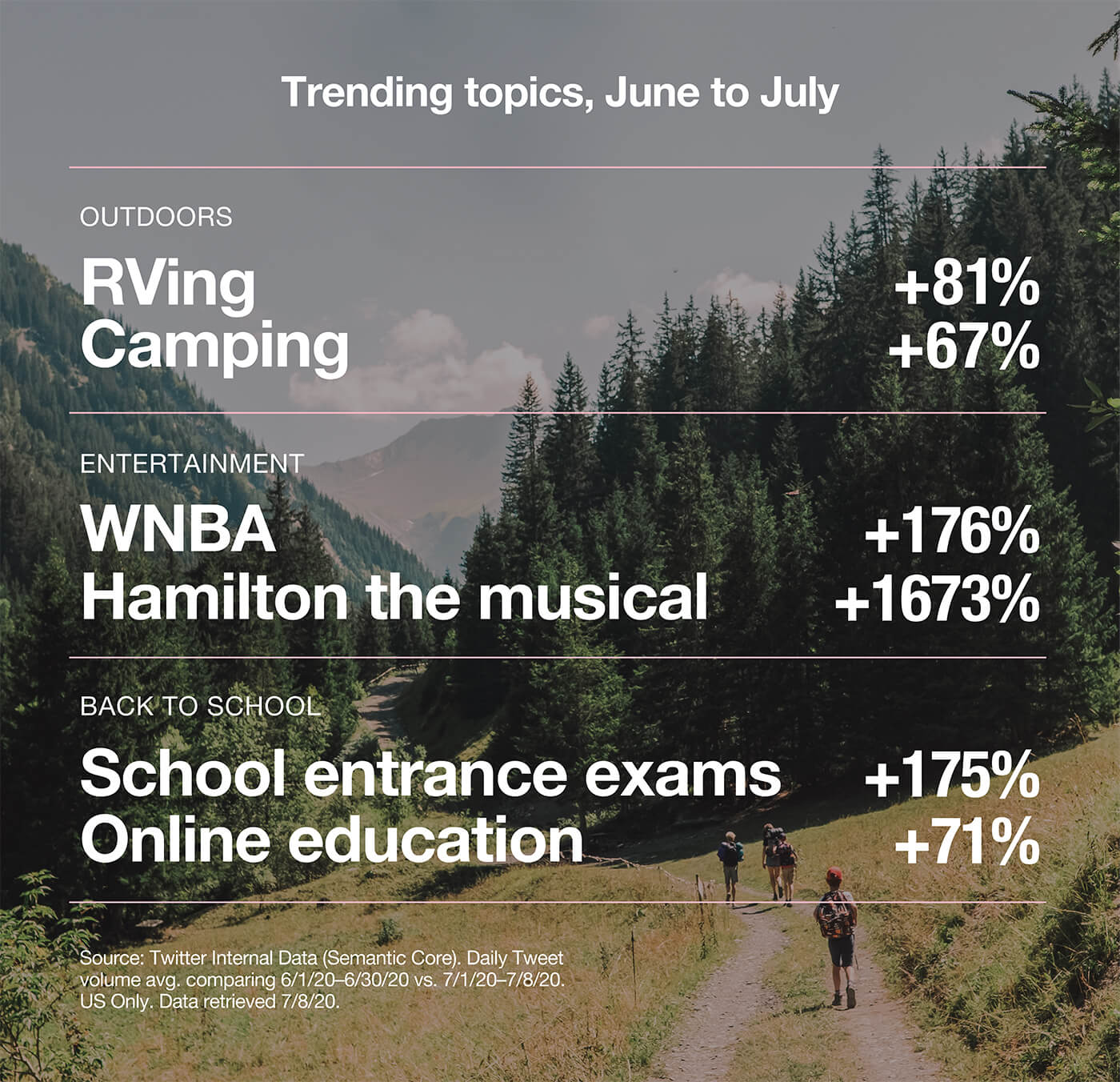 Despite obstacles and uncertainties, people are pressing on. They're lining up sports and entertainment events. Planning safe, outdoor vacations. And thinking ahead to what school will look like in the fall. (Yep, it's already that time.)

As everyone adapts to new routines, how can your brands help? Listening to the conversation on Twitter can reveal those opportunities, so you can be a part of the journey.
To receive these insights and more right in your inbox, subscribe here.
Makenna Bigelow (@MakennaBigelow) is a US research analyst for the Audience Insights team at Twitter. In her role, Makenna informs and inspires brand strategy across retail and entertainment through audience and conversation insights.