Insights
The Conversation:
Holidays, where you at?
No, the holidays are not canceled. Here's why.
People are determined to make the holidays special. So, let's unwrap the talk on Twitter and see what they're planning. And what they need from brands.
'Tis the season to be Tweeting
After a long 2020, people are seeing holiday conversation in their timelines like never before. From gifts to virtual get-togethers, everyone's craving the warm vibes the season brings.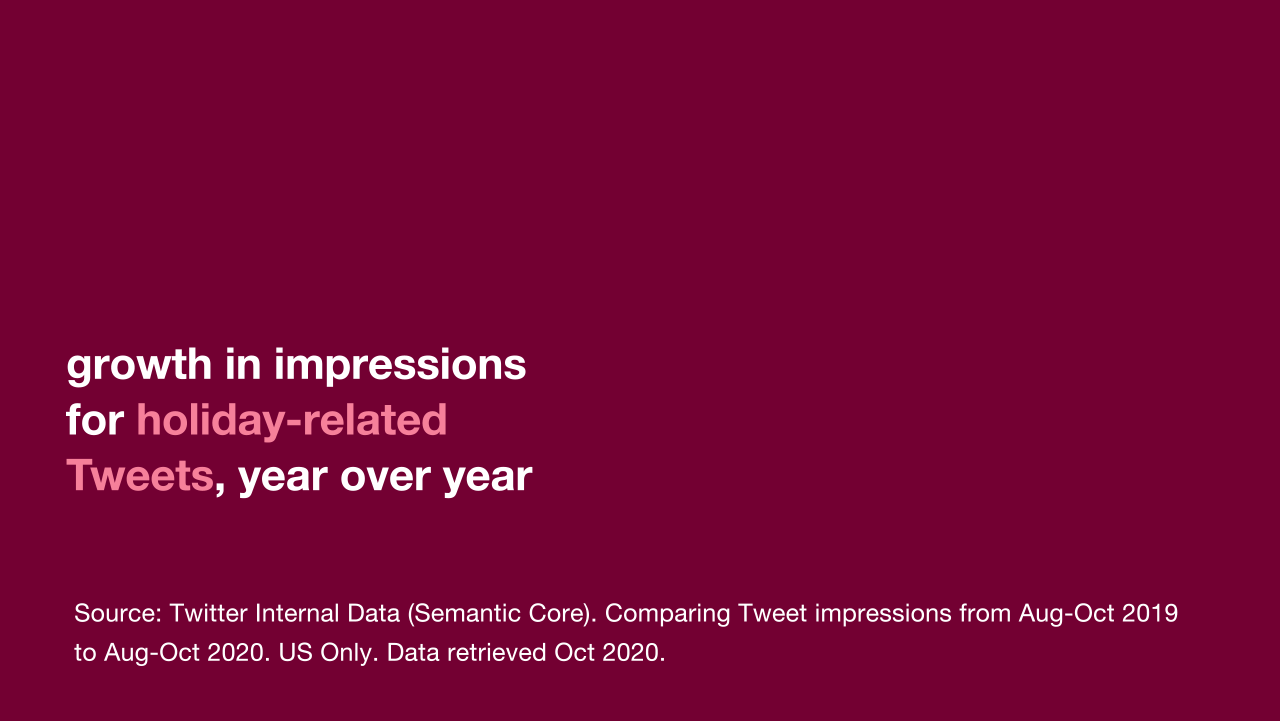 Retail therapy? Yes, please.
Whether you're giving or receiving, holiday gifts always bring smiles. In fact, 72% of people on Twitter say the perfect gift brings joy.1 And this year, even the smallest treat can go a long way.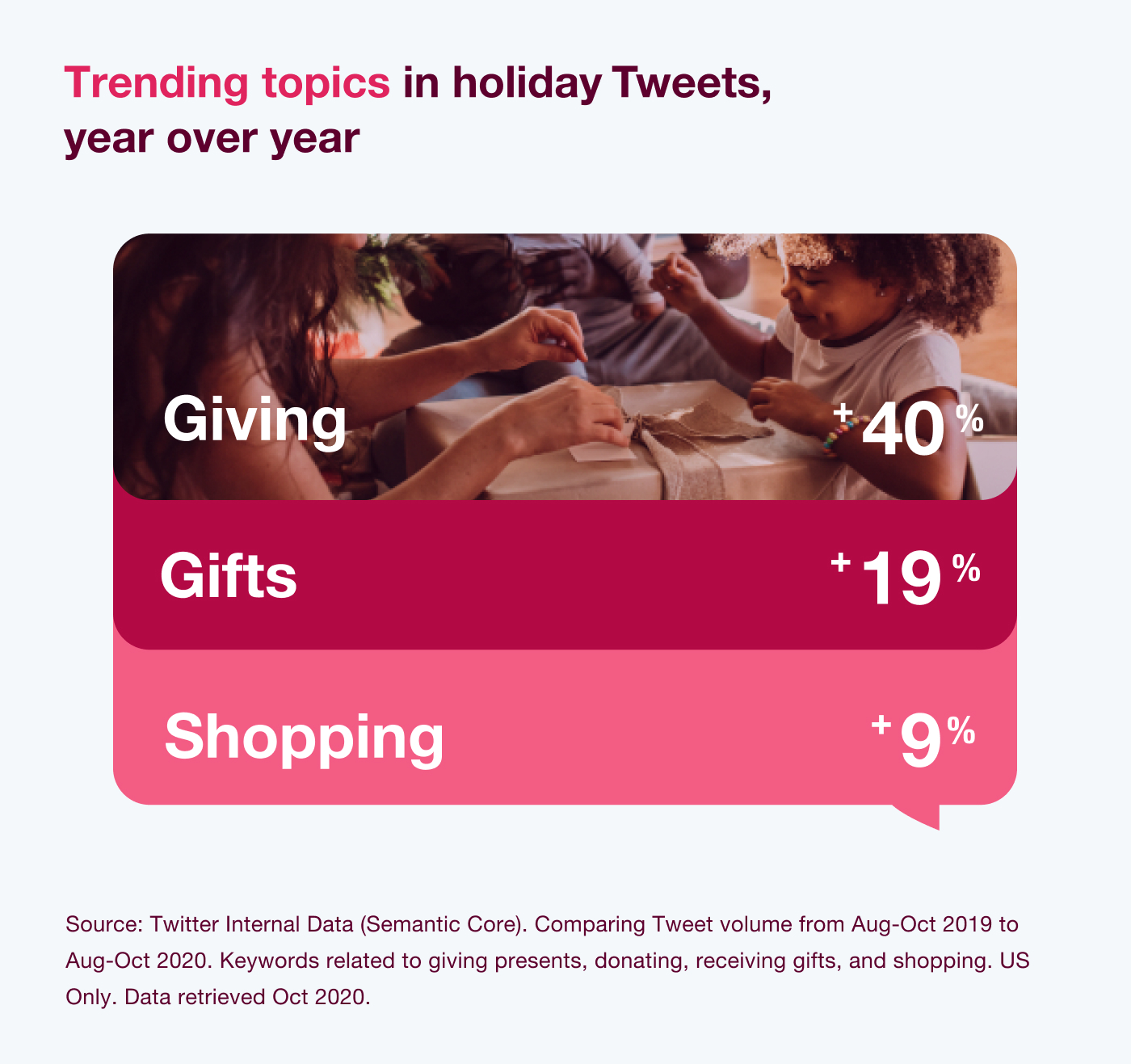 Frivolous is out, practical is in. All this time at home has given people a new appreciation for the simple things. Comfy clothes, a classic album, something for the kitchen — that's the hot wish list.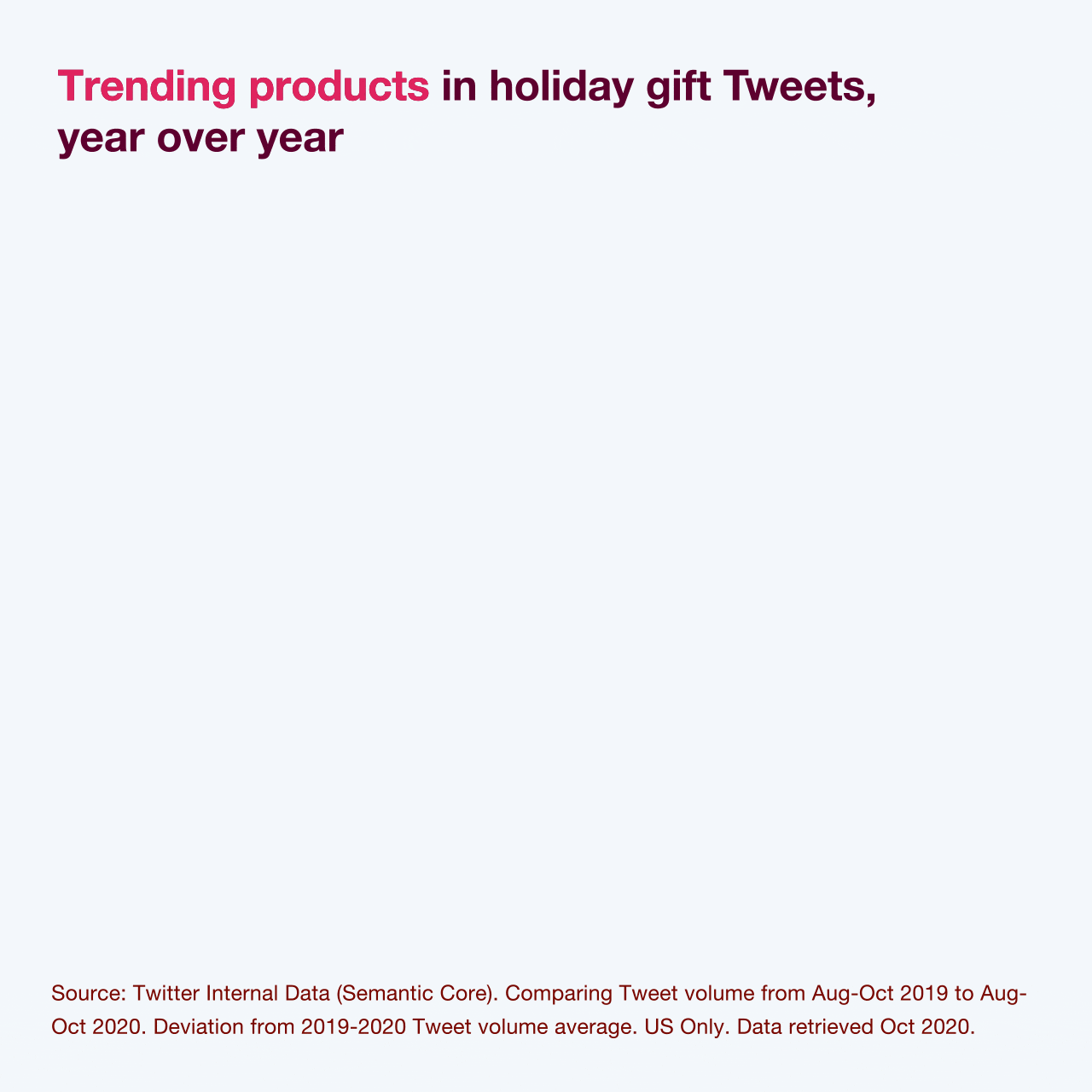 Black Friday goes digital
Shoppers took their business online in 2020. And that's carrying over to holiday buying. Without wild midnight mall runs, retailers have a chance to get creative.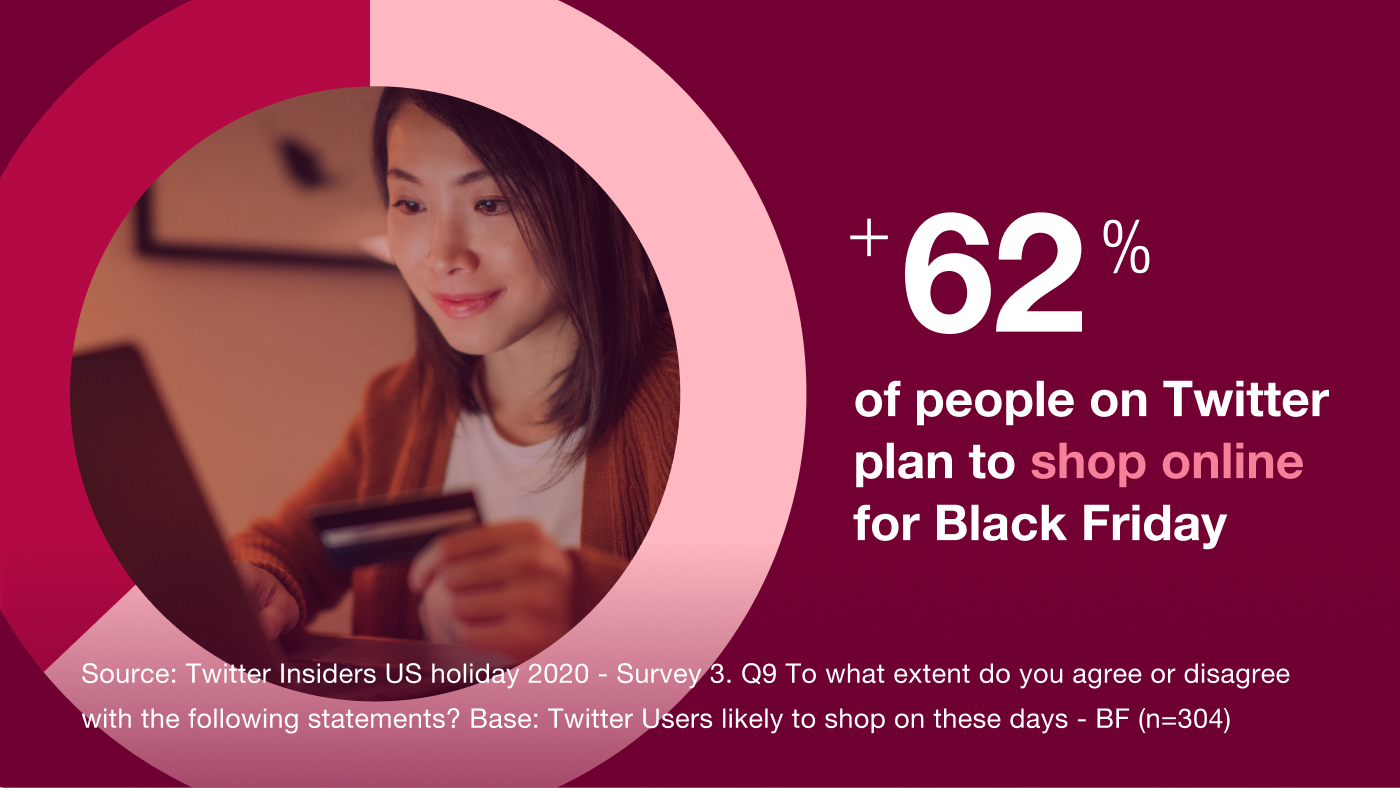 Holiday traditions are changing. Can brands help?
60% of people on Twitter expect this year's holiday routines to change.2 And while some will eventually return to normal, this is a rare chance for brands to help create new traditions.

Sign up to have more gift-wrapped insights delivered right to your inbox.
Manasa Venkatesan (@manasa_tara) is a US research specialist for the Audience Insights team at Twitter. In her role, Manasa delivers data-driven ideas and strategies for brands through audience and conversation insights.
Kelsey Capobianco (@kelseycapo5) is a US ad research analyst on the Marketing, Insights & Analytics team at Twitter. In her role, Kelsey delivers data-driven insights and strategies for brands using industry-known measurement solutions.

Source:
1. Twitter Insiders US Holiday 2020 – Survey 3. Q8 For each of the following activities, please indicate how much joy it brings you during the holiday season or currently. Base: Twitter Users (n=446)
2. Twitter Insiders US Holiday 2020 – Survey 3. Q9 To what extent do you agree or disagree with the following statements? Base: Twitter Users (n=446)