Insights
The Conversation:
Trends in entertainment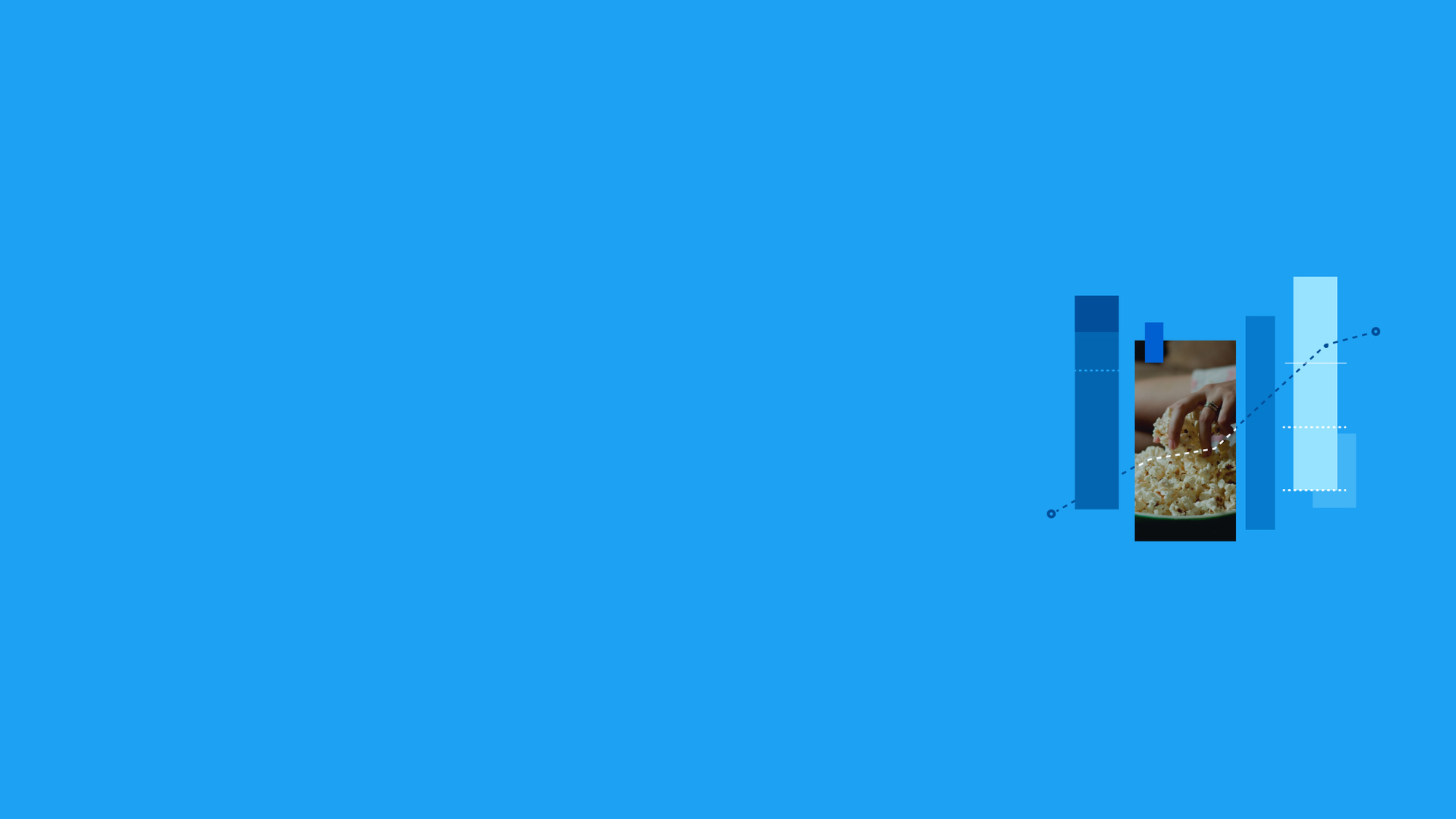 Movies, TV, and gaming are hotter than ever. What can we learn?
With more people staying home and so many entertainment options available, the way we watch (and discuss what we watch) is changing. The result? A surge in talk and video views on Twitter. What can brands learn? Let's take a closer look.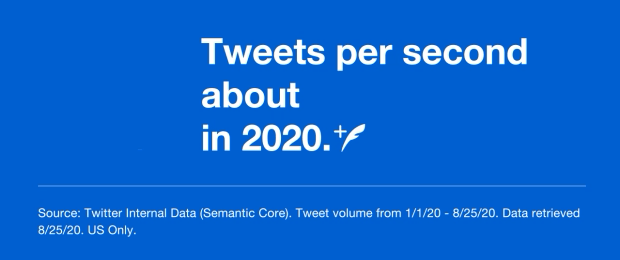 We've seen a substantial jump in entertainment mentions since last year. People are discussing new shows, highly anticipated movies, and yes, #AnimalCrossing. Basically if it's on, someone's Tweeting about it.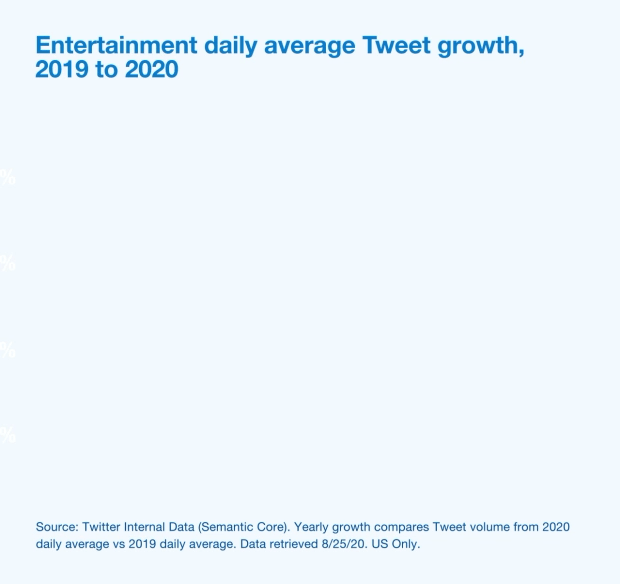 Tweeting between meetings
With more people WFH, there's an increase in entertainment-related Tweets during working hours. Brands take note: People are available, accessible, and active during working hours. Just don't tell their boss.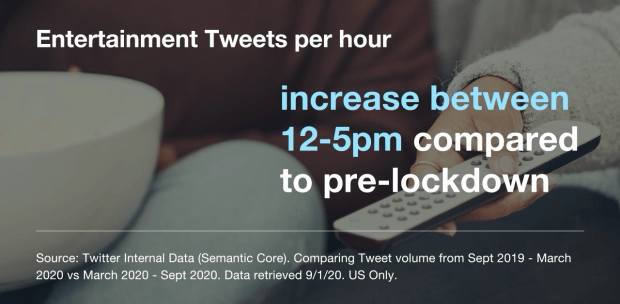 Watch party = the new night out
We're seeing more and more watch parties pop up on Twitter. Synchronized viewing is giving friends the opportunity to Tweet about the shows, sequels, and throwback classics they love. Bonus points if talent and cast members get involved.
Big events, even bigger audiences
People come to Twitter to talk entertainment. And they stay to watch the big events. Take the MTV VMAs, which saw a 145% increase in mentions compared to last year.1 Twitter had more video views around this event than any other platform. That's a lot of captive eyeballs.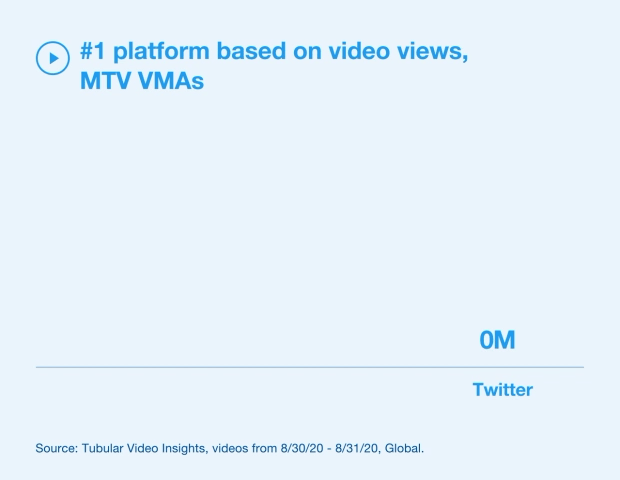 The MTV VMAs were only the beginning. Award season is always a fan favorite and anticipation is spiking for the Emmys, Oscars, and Golden Globes. Now is the time for brands to plan a star performance and connect with the talk on Twitter.
Sign up to have more insights sent straight to your inbox.

Makenna Bigelow (@MakennaBigelow) is a US research analyst for the Audience Insights team at Twitter. In her role, Makenna informs and inspires brand strategy across retail and entertainment through audience and conversation insights.
Source:
1. Twitter Internal Data (Semantic Core). Comparing Tweet volume from 2020 event vs 2019 event. Data retrieved 9/1/20. Global.