Insights
The Conversation: Back to school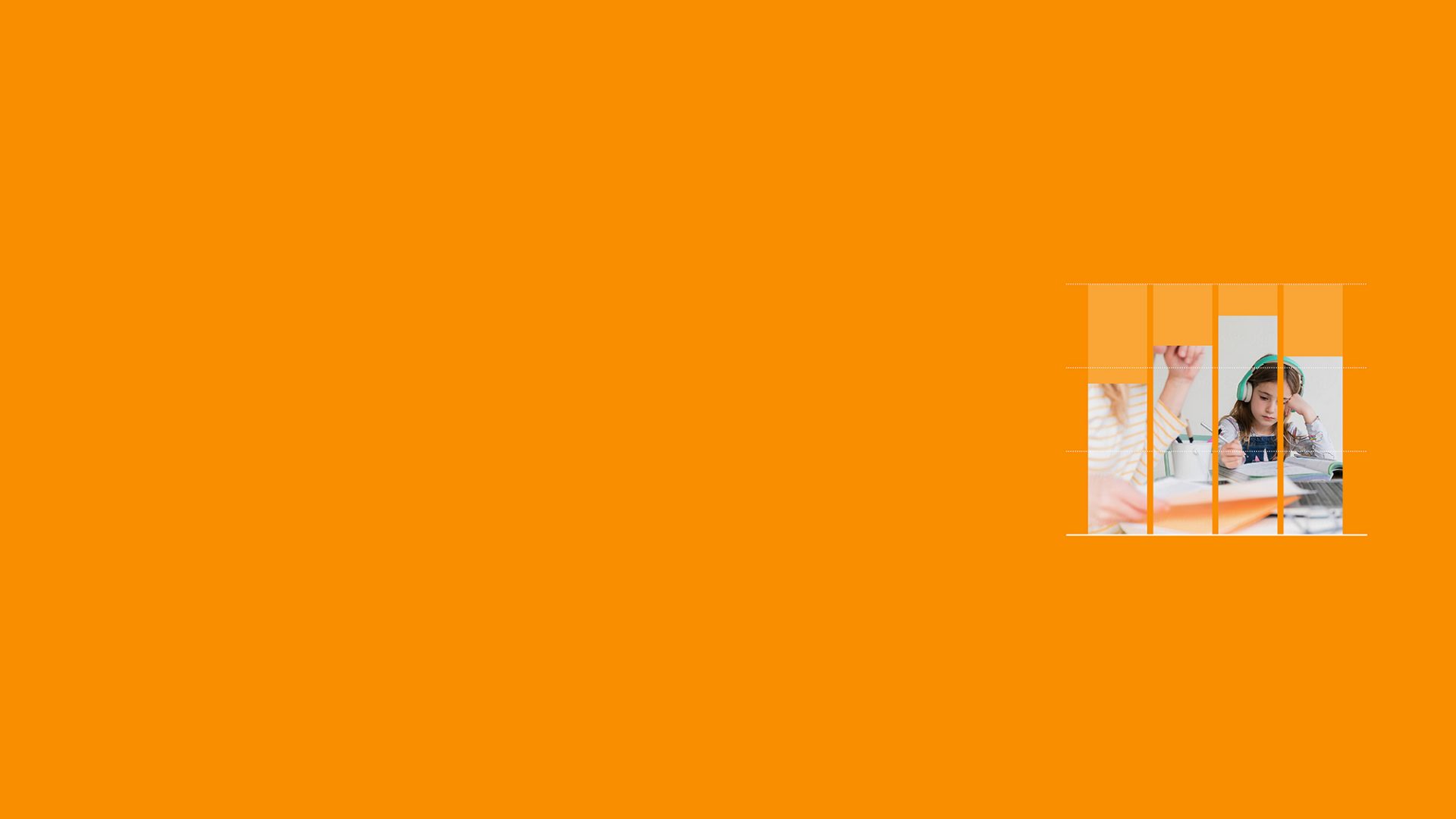 The new school year is putting us all to the test. What can we learn from Tweets?
Sure, some kids will return to the classroom this fall, but many others will log in from home. It's a confusing time. But the talk on Twitter can help us understand what's on the minds of students, parents, and teachers. Take a seat, class is about to start.
Stressed parents get focused
Sweaty brows and data confirm that yes, parents are stressed. But they're not letting emotions get the best of them. Instead, they're staying focused on their kids' education and setting them up to succeed.
Back-to-school shopping looks different when you don't have to schlep books and binders. The uptick in virtual learning has led to a greater need for computers and tablets. Digital, FTW.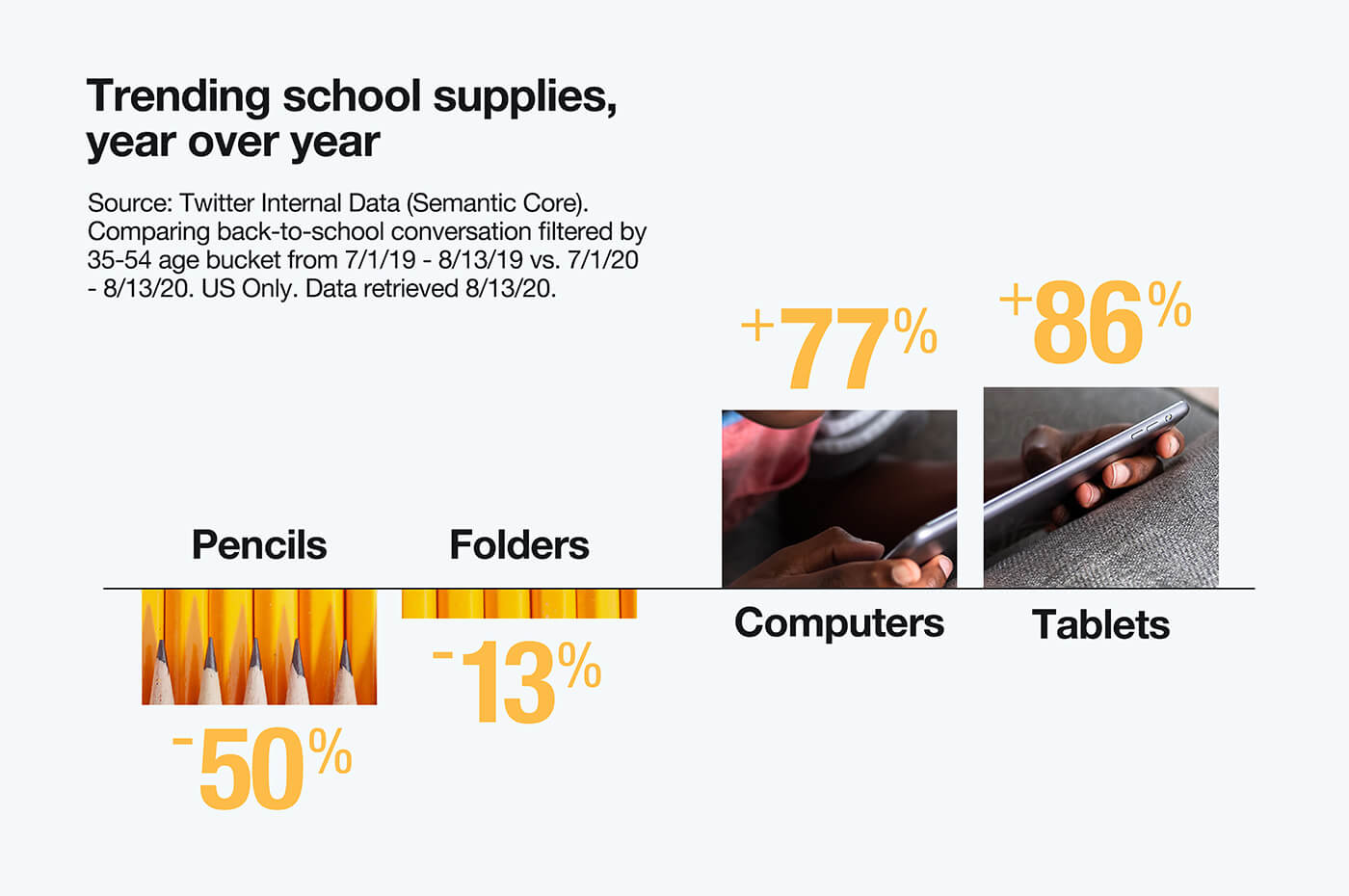 Shoes optional, sweats mandatory
One of the benefits of staying home? New dress codes. With the conversation shifting from jeans to sweats, brands positioned as purveyors of comfort will make shopping parents happy.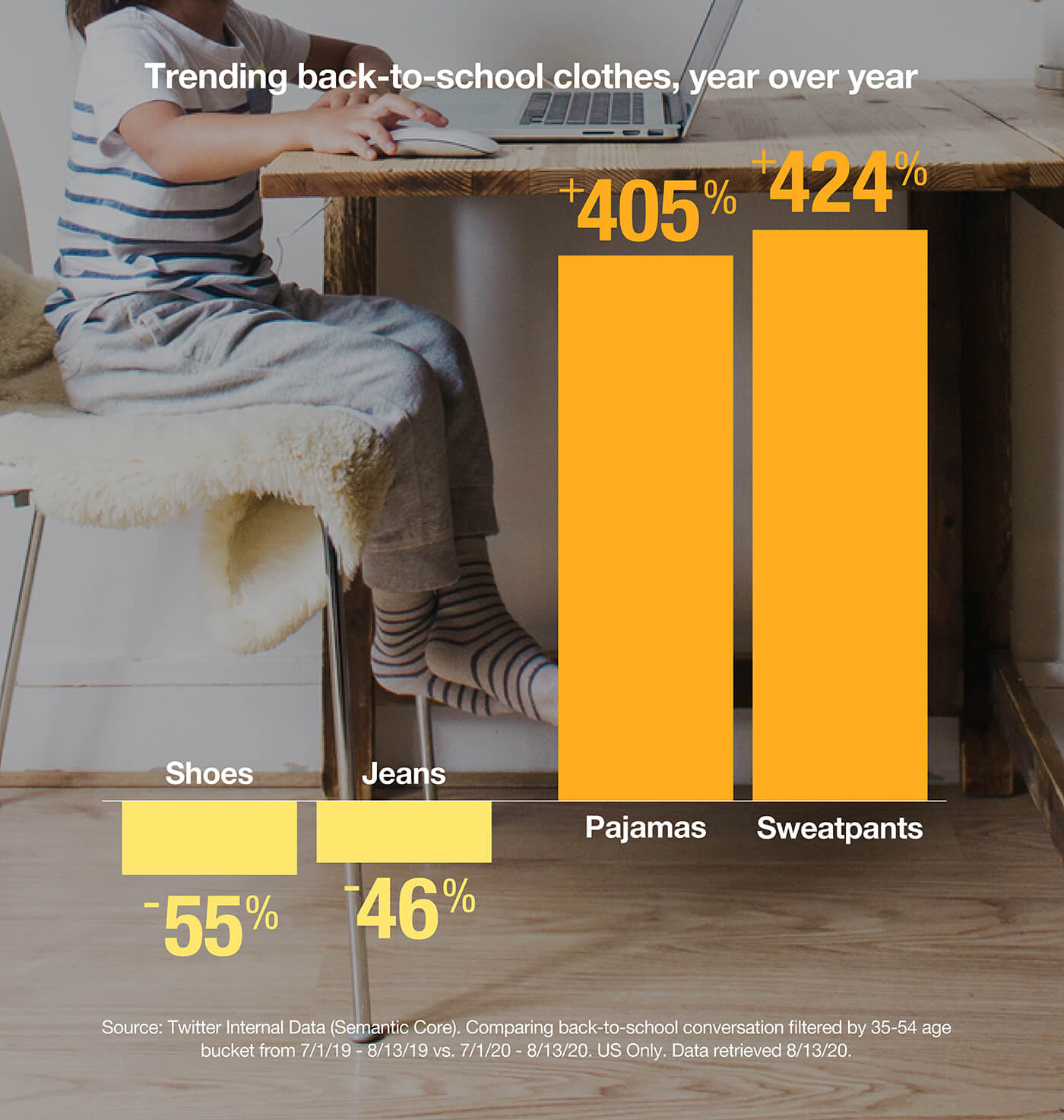 With so much going on, talk about self-care is way down. But meditation, workouts, and putting things on your face have real physical and mental health benefits. We see an opportunity for brands to step in and remind people to think of themselves too.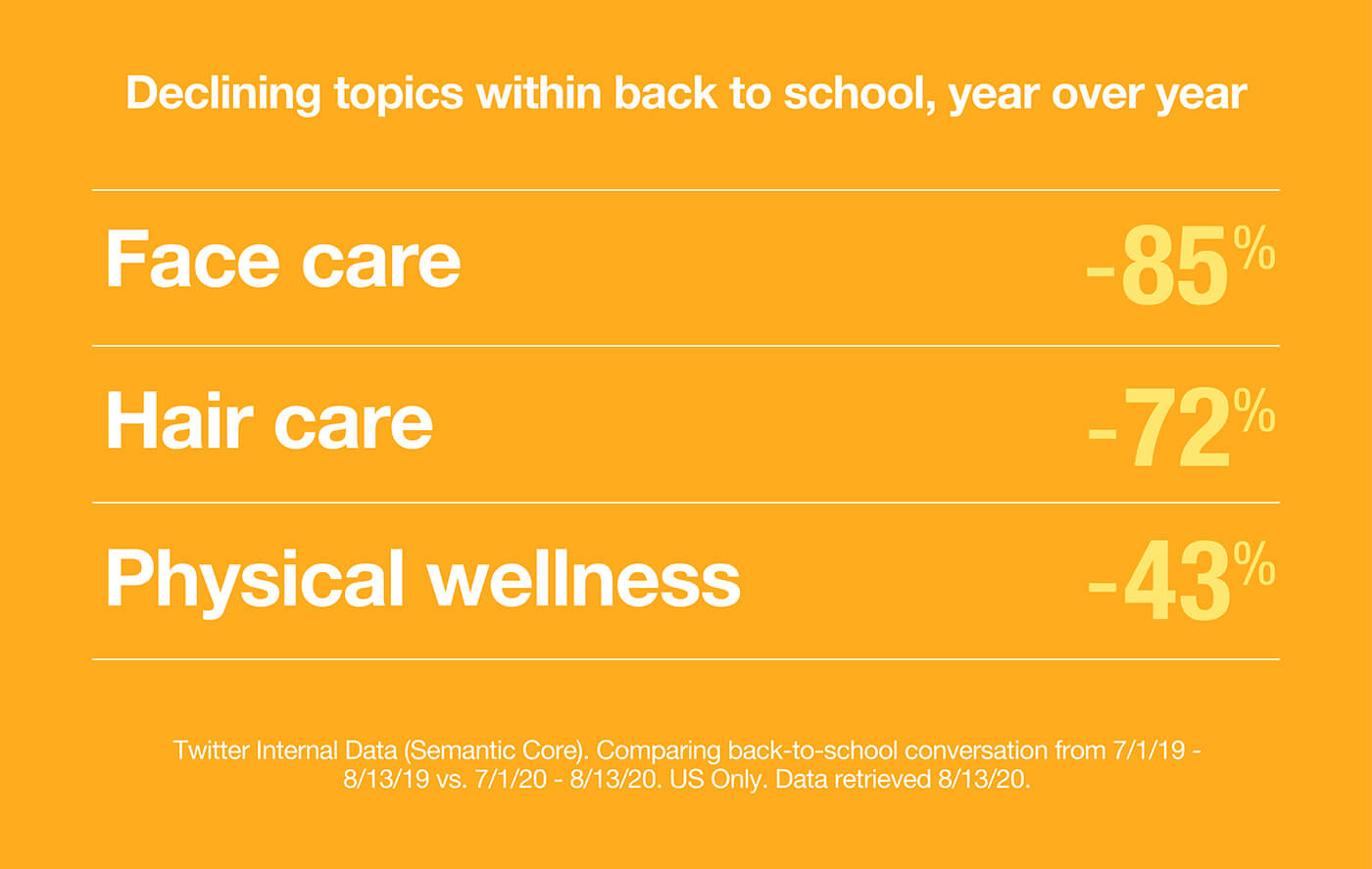 Even in this stressful time, people are sharing messages of empathy and encouragement. For brands, now's a good time to be supportive — be it via comfy clothes, self-care recs, or a simple shoutout. People want to know you have their backs.


Back to school is often seen as a fresh start, but this year is much different. The conversation on Twitter offers a glimpse into the inner lives and resilience of everyone affected. We'll keep listening and assembling insights; sign up to get them delivered to your inbox. For now, class dismissed.


Makenna Bigelow (@MakennaBigelow) is a US research analyst for the Audience Insights team at Twitter. In her role, Makenna informs and inspires brand strategy across retail and entertainment through audience and conversation insights.