Insights
The Conversation:
And the winner is...
Award season's coming. And the party's on Twitter.
This year, people turned to music, movies, TV, and Twitter in big numbers. So with red carpet time just around the corner, let's dig into the Tweets to see how brands can join the festivities.
When everyone needed to connect, entertainment came to the rescue. They watched, they listened, and yeah, they Tweeted.
When the spotlight turns to award shows, fans can't get enough. They not only watch the Oscars live, they ditch other platforms to spend more time talking about the winners, speeches, and OMG moments on Twitter.1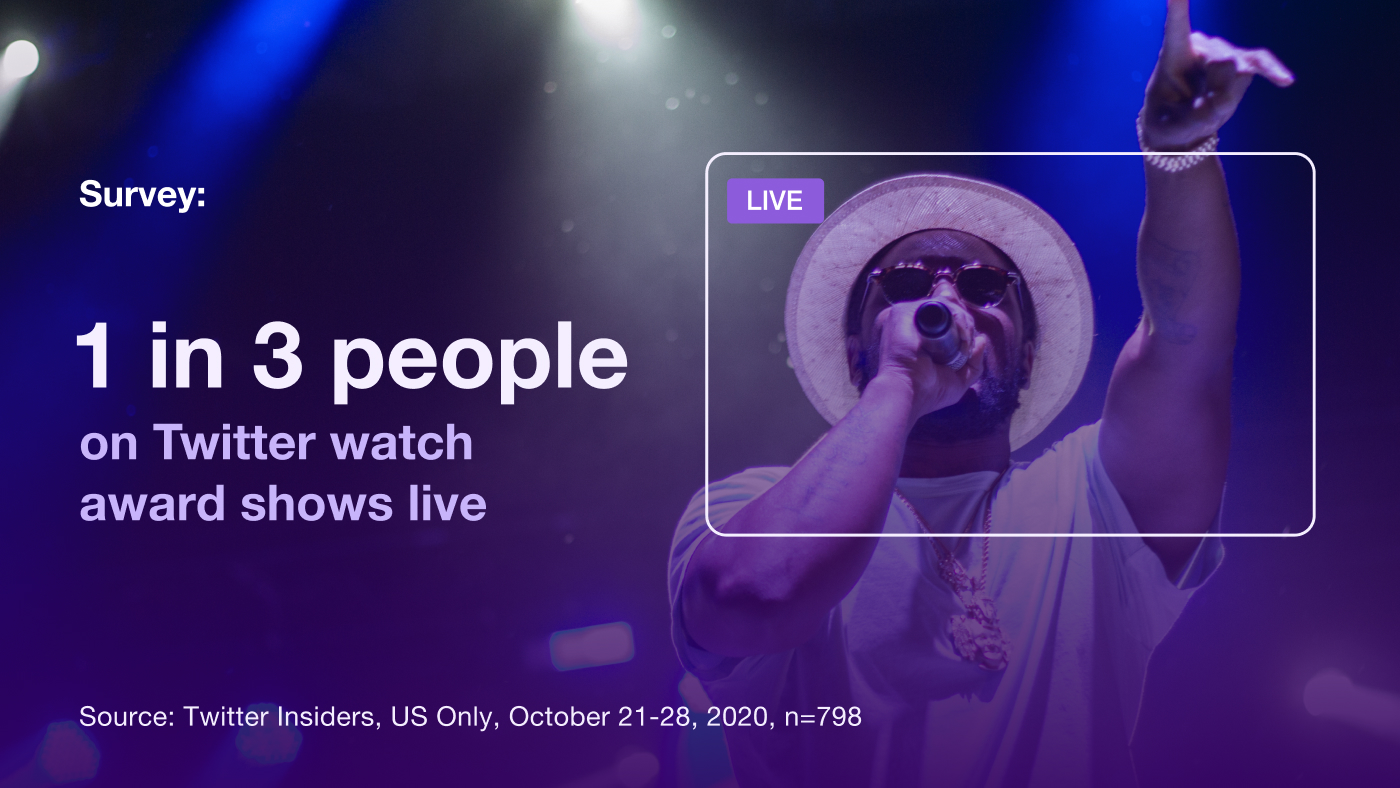 "Did y'all just see that?!"
Watching award shows with friends is cool. But watching with Twitter is an experience. Seeing what everyone else is saying and sharing fire memes is half the fun, right?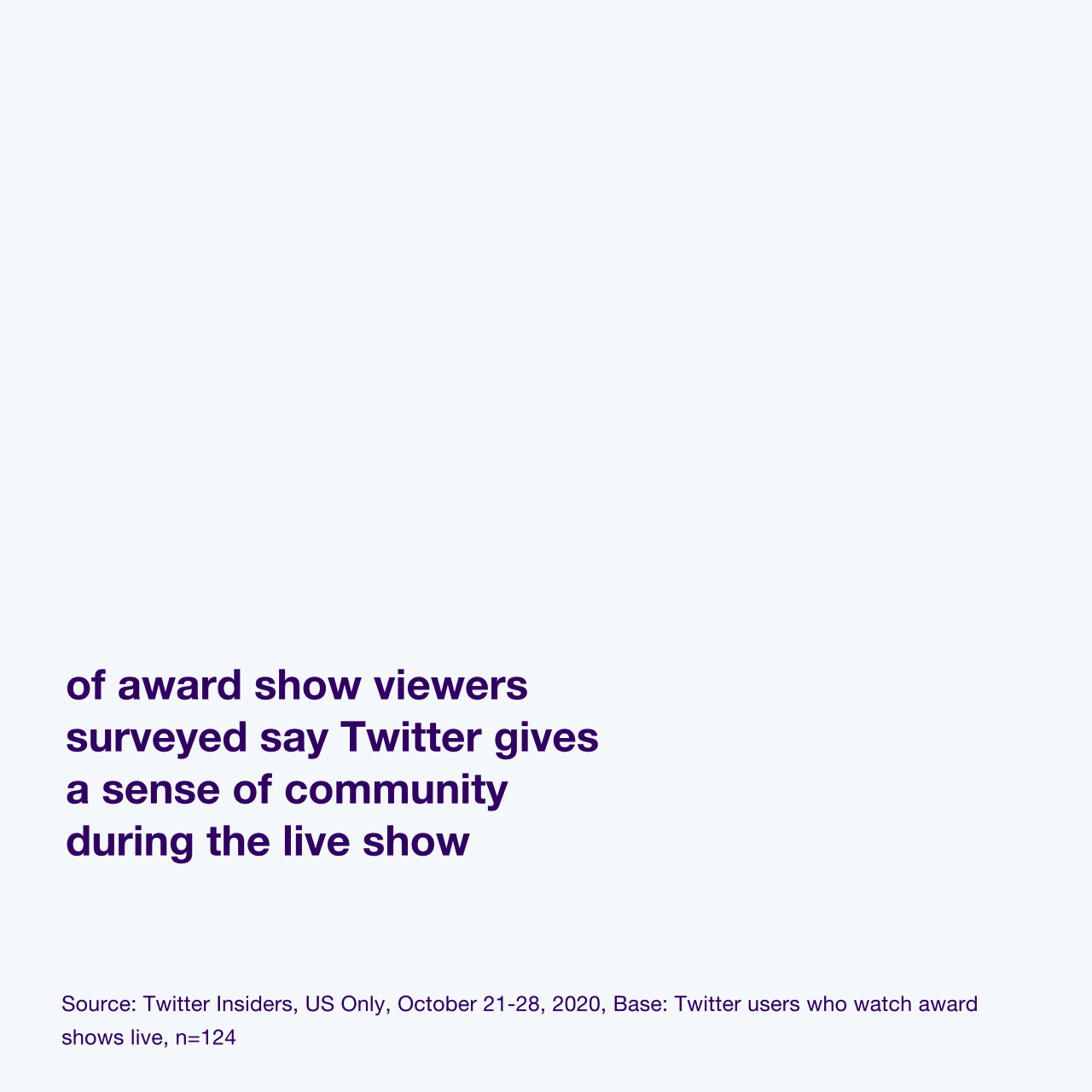 Different shows, different fans
Whether Hollywood's pomp or music's pop, people flock to award shows for different reasons. Marketers should tailor their ads and experiences accordingly.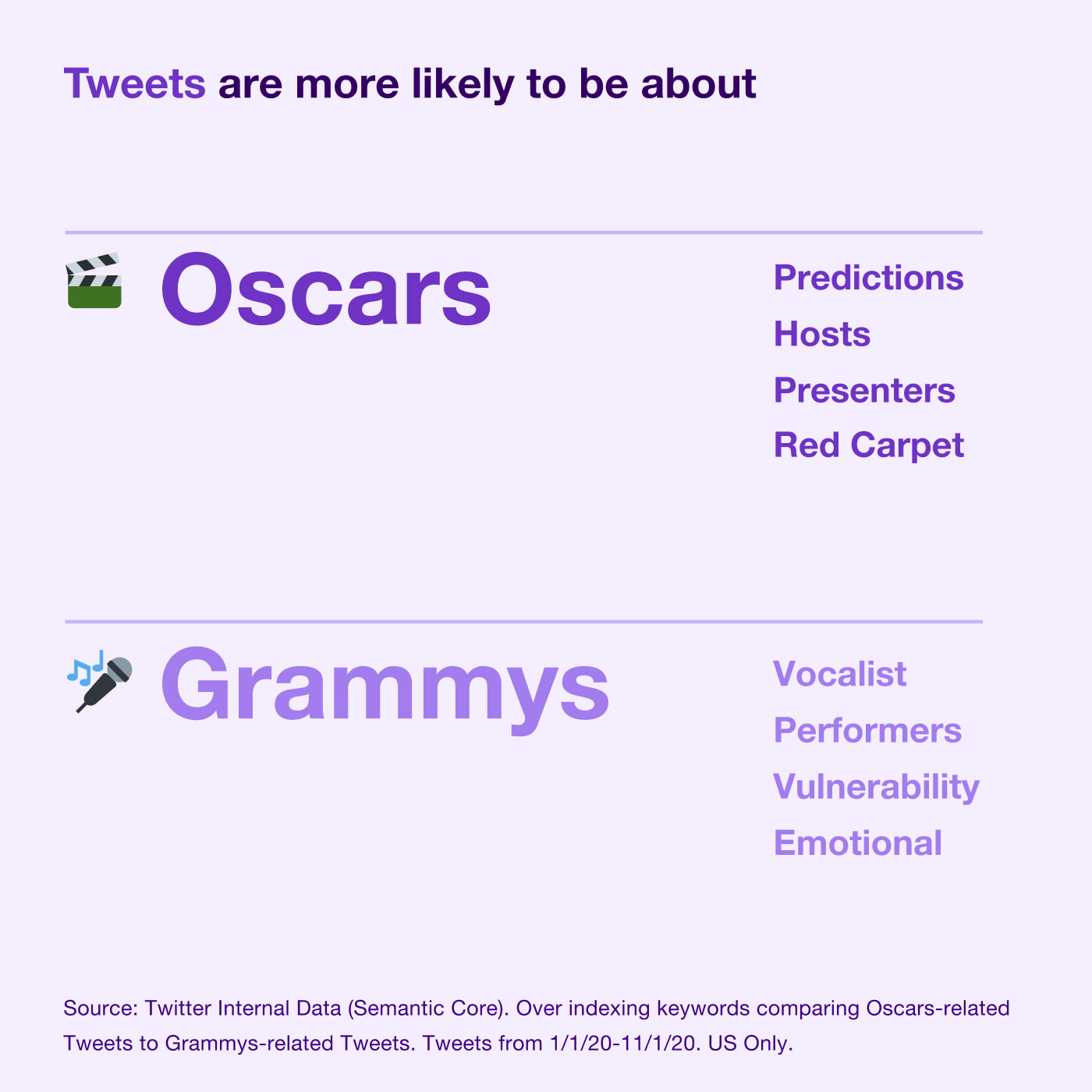 Everyone's excited. Are you?
Award shows are the world championships of entertainment. And fans on Twitter are here for it. The category of best brand performance is up for grabs, so let's keep learning from those Tweets.
Sign up to have more insights sent straight to your inbox.
Makenna Bigelow (@MakennaBigelow) is a US research analyst for the Audience Insights team at Twitter. In her role, Makenna informs and inspires brand strategy across retail and entertainment through audience and conversation insights.
Ged Tarpey (@Ged) is the head of media and entertainment sales at Twitter in the US. In his role, Ged works with clients across the entertainment industry — everything from movies and streaming to news and sports — on innovative ways to market with Twitter.


Source:
1. Custom Daypart Analysis, Comscore Media Metrix & Mobile Metrix, Shift in total minutes spent on Twitter vs. other social platforms (Event vs. average of 3 weeks prior during same day of week & airing time), USA. Oscars 2/9/20