Insights
Anticipation is happening: how people on Twitter are prepping for the big game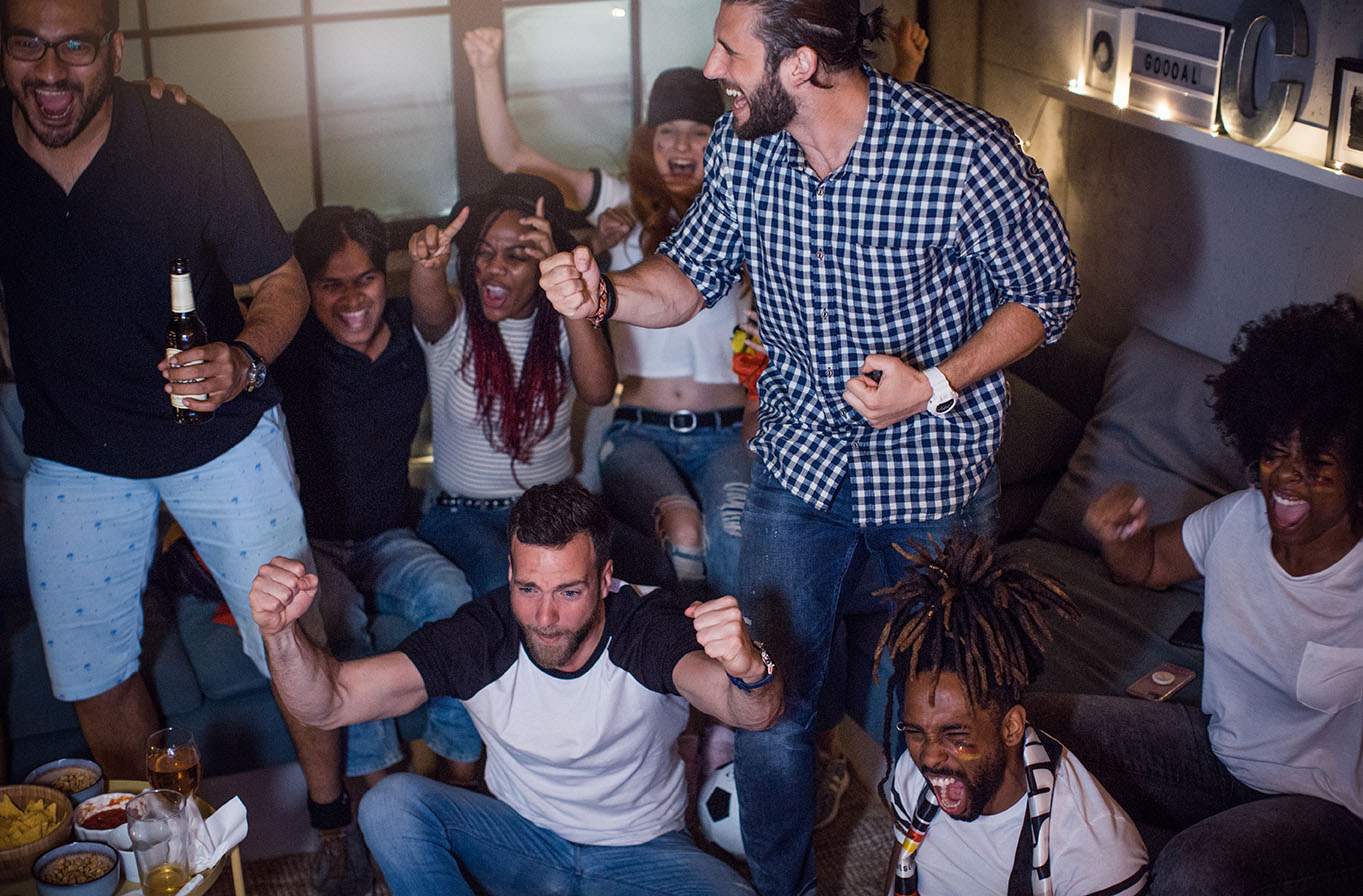 We've tracked the Twitter conversation around #SB53 and uncovered the key audience insights every marketer should keep top of mind as the big game approaches.
Twitter's audience is known for being passionate and receptive, and this is especially true during the run-up to the big game. As the dust from the playoffs settles and anticipation for the main event reaches a fever pitch, our audience is actively participating in a sizeable conversation. As they discuss their most anticipated commercials, what they're planning on cooking for their watch party, and who they plan to watch with, their engagement on Twitter makes them naturally more receptive to new messages, potentially including messages from brands.
The big game is a great opportunity for any marketer to capitalize on the organic passion and excitement that's already on Twitter and deliver an effective brand message. Here are eight insights to help you forge a strong connection with #SB53 Twitter.
1. Anticipation (and the Twitter conversation) for the big game heats up weeks before kickoff.
The Twitter audience wastes no time getting excited for the big game: the first two weeks of January saw a 66% increase in Tweets expressing anticipation or excitement for game day1. Specifically, Tweets about planning parties with family and friends increased 3X, Tweets about indulging in food while watching the game went up 2X, and Tweets about drinking alcohol while watching the game jumped 2X2.

2. Commercials and brands are top of mind, too.
During the lead-up to the game, the conversation around commercials and brands grew rapidly. During the first three weeks in January, 20% of the conversation around #SB53 was about commercials and brands — a 2.4X increase over the three weeks prior.
Of these Tweets, 42% were about big game ad teasers — a 1.8X increase in reactions to brand activations over the three weeks prior.
Accordingly, brands that teased their ads ahead of #SB53 saw an uptick in mentions on the day they released the teaser.

3. Food is a major player in big game conversations.
People on Twitter engaged in #SB53 conversations can't stop talking about game day munchies and drinks. So far, they've Tweeted about what they'll eat (48%), what they'll drink (19%), what recipes they'll prepare (14%), as well as their intention to order delivery (8%).

Behaviors around eating and drinking included people's plans to eat to celebrate a team's victory; stress eat from tense games; eat healthy; and drink earlier due to afternoon kickoffs during the playoffs.
We saw a 12X increase in mentions of easy recipes for game day menus. People said they want to spend less time in the kitchen making food. There was a 6X increase in mentions of healthy snacks, including gluten-free and air-fried snacks. And there was a 3X increase in mentions of beer. Beer serves a double purpose for the #SB53 audience: to celebrate a victory or to numb the sadness of a loss3.
We dug deeper to find out what else Twitter people into food and football are into:
Twitter people who talk about the big game are also...

4. The big game conversation is not just for men.
While men Tweet more about #SB53 overall, during the first two weeks of January 25% of Tweets about experiencing #SB53 with family were sent by women. These Tweets focus primarily on how to enrich their family's game day experience. Some common ways included watching the big game with their kids as a bonding experience, sharing pictures of their kids' football experiences on Twitter, and surprise gifting their partners with football tickets.

5. The big game is a friendly competition.
Outside of family, friends were the next preferred group that people on Twitter like to watch the big game with. In the first two weeks of January, 17% of Tweets were about watching #SB53 with friends. People engage with their friends on Twitter, either teasing them when their favorite teams do poorly, or passionately debating about games, strategies, plays, and results.

6. When it comes to the big game, Twitter people are superstitious.
Over the first two weeks of January, we saw a 1.8X increase in Tweets about game day traditions, rituals, and superstitions compared to the previous two-week period. Routines included wearing a particular jersey for good luck while watching the game, keeping their Christmas tree up until their team plays its final match, and sitting in specific seats for good luck.

7. The big game is a big party.
Over the first two weeks in January, we saw a 3X uptick in conversation about watch parties with family and friends, and a 2X increase in conversation around tailgating compared to the previous two-week period. Tracking the conversation, we've uncovered the most popular words and emoji used when talking about #SB53 watch parties:

Top Tweeted #SB53 emoji and words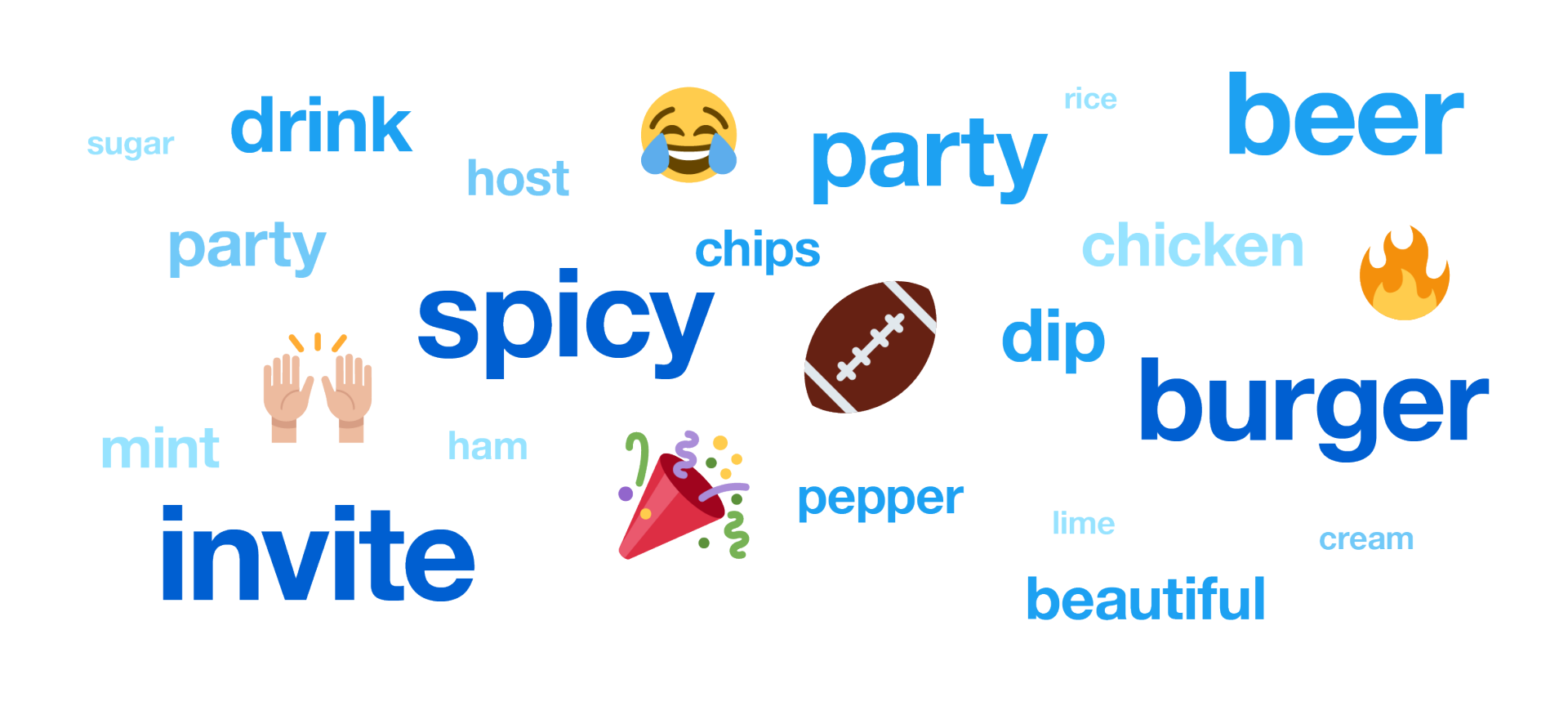 8. Twitter people will be tuning in to the big game on multiple screens.
Though TV remains the preferred screen for watching the game, fans also use smartphones and tablets to follow updates, engage with other fans, and share their opinions about the game.

#SB53: a multiscreen experience
Twitter people will watch the big game across various devices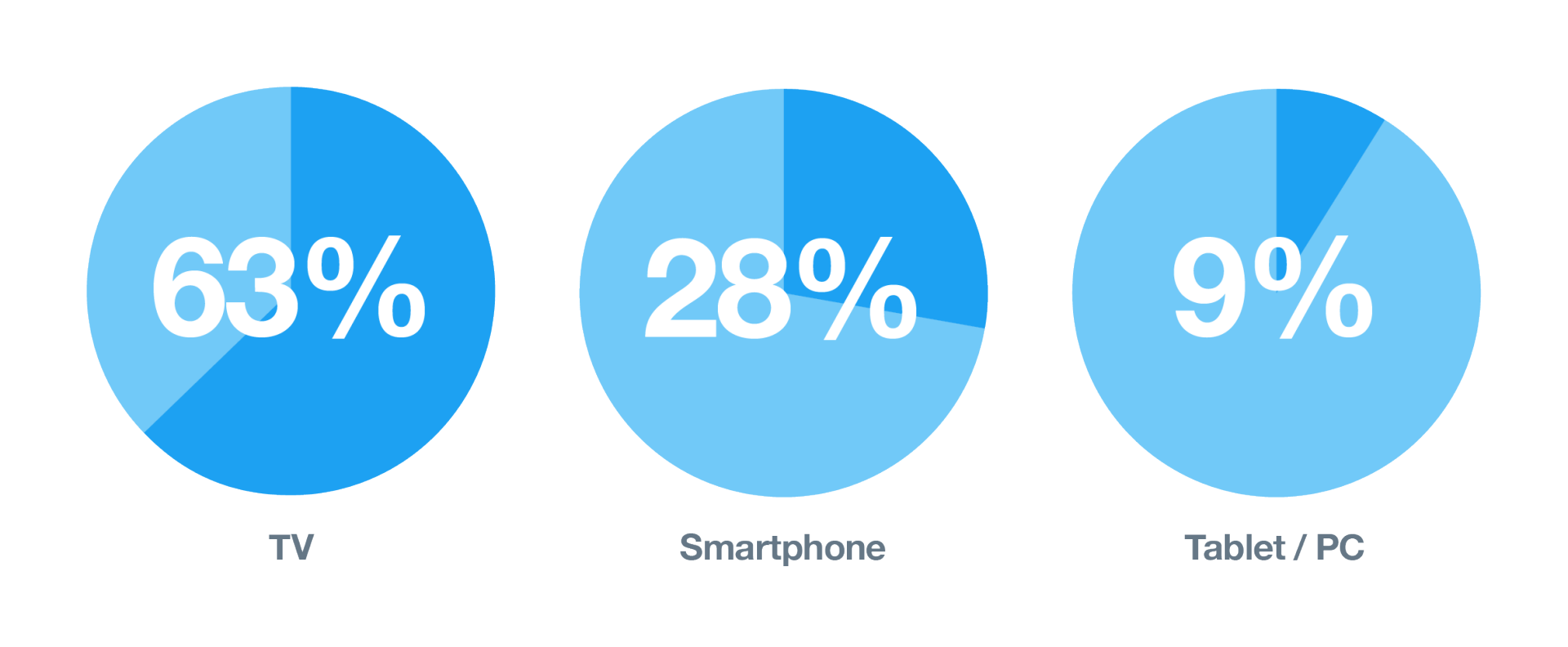 What does this mean for marketers?
Because the big game gets inundated with brand messages, it's critical that your message doesn't get drowned out. By understanding who's Tweeting and what they're passionate about, marketers can deliver relevant messages that capture the attention of Twitter's audience. Whether it's a football fanatic or a foodie, tailoring your message will reach a leaned-in audience that's primed to hear your message.

Data Source: Crimson Hexagon. Data is pulled for English language Tweets of users in the USA from Dec. 30, 2018 to Jan. 17, 2019.
Footnotes:
1. Observed Dec. 23-Jan. 13 period v. the previous two-week period
2. Observed Dec, 30-Jan. 17 v. the previous two-week period
3. All comparisons observed Dec. 31-Jan .14 period vs. the previous one-week period