Insights
The evolution of TV with Twitter in Canada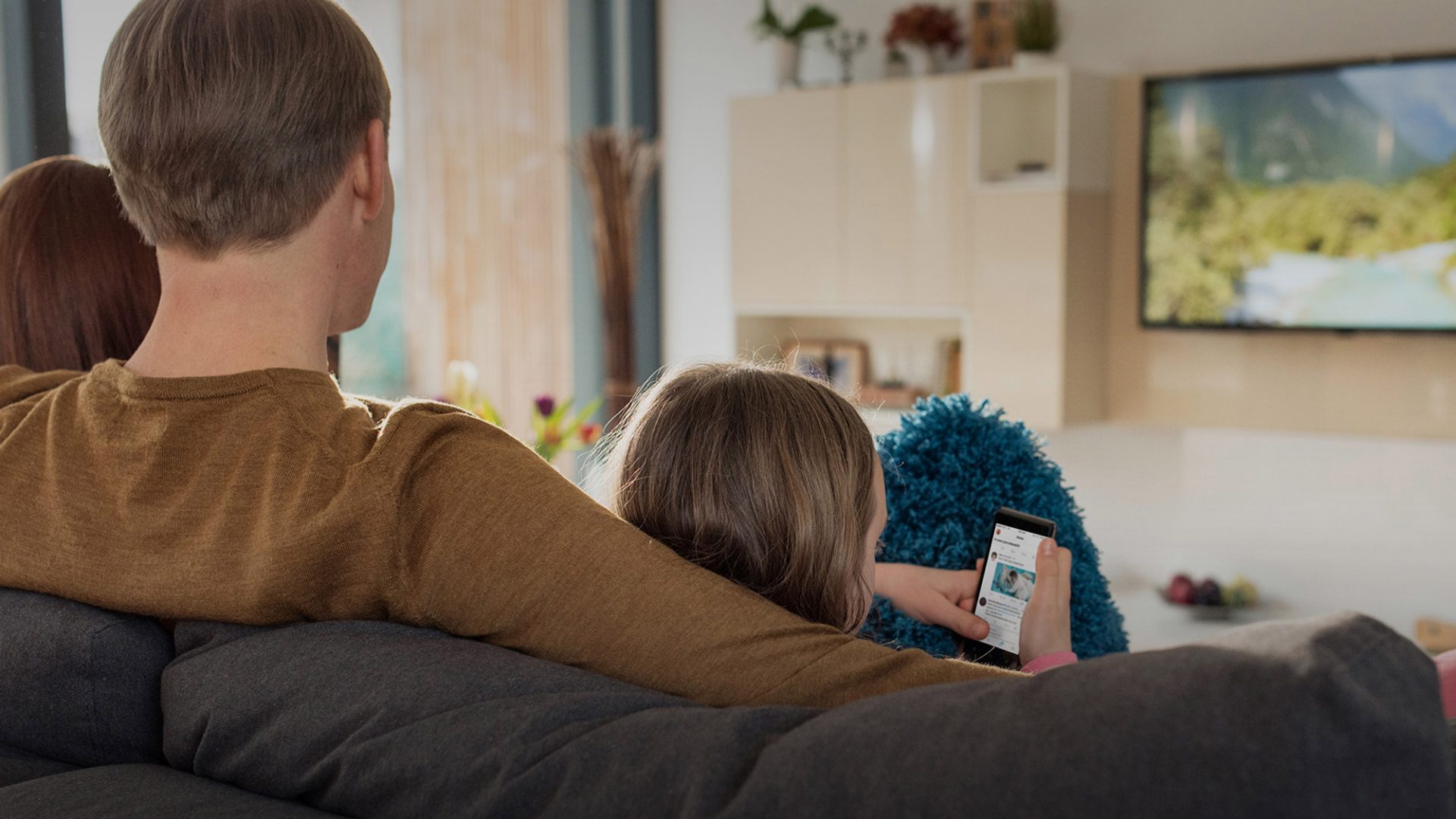 Over the last few years there have been a lot of proclamations of the death of TV. We disagree. 
There's nothing like sitting back and immersing yourself in another world. For Canadians, watching the big screen is about routine, relaxation, and unmissable moments — those big events you HAVE to see live, whether that's the GoT premiere (#GameOfThrones), the Stanley Cup (#StanleyCup) playoffs, or the Oscars flub (#Oscars). According to eMarketer, over 9/10 Canadians watch TV in an average week. Even among millennials (who lead the cord-cutting "revolution"), the vast majority watch TV each week.
TV and movies are the number-one interest for Canadian Twitter users, so it makes sense that it's a significant focus for their Twitter activity. Twitter gives Canadians a better sense of what's happening in TV land and adds its own unique, complementary benefits to the experience.
TV isn't dying, it's evolving.
Three-quarters of Canadian users turn to Twitter while watching TV (that's over 8 million people!) and similar proportions say they search for (64%), and participate in (58%), conversations about TV on the platform.
In our research, we saw Twitter playing a key role throughout the TV experience, including content discovery, driving tune-in, providing information, insights, and a sense of community, and combatting #FOMO.
36% of Canadian users say Twitter helps them find new shows
35% say it helps them decide what to watch
41% say it helps build anticipation
41% say Twitter makes TV feel more interactive
43% say it makes TV more enjoyable
50% say Twitter makes TV feel more like a shared experience
43% say Twitter is helpful in explaining a show or catching them up on what they've missed
48% say Twitter helps make sure they don't miss anything
The immediacy inherent to Twitter means Canadians aren't just waiting for ad breaks: 34% use Twitter before the show, 67% during (which is higher than the 55% during ad breaks) and 50% continue post airing. Conversation spikes happen in real time, as things unfold, and also extend engagement beyond the show itself.
Even when Canadians can't watch live, Twitter helps them feel like they're not missing out: 50% watch video clips from TV shows and sports highlights on the platform.
For brands, there's an opportunity to tune in and be a part of what's happening on TV, both through organic and promoted content. In our research, we tested the incremental impact Twitter activity brought to three TV campaigns and saw that TV and Twitter really are better together.
The native experience and sense of interaction on Twitter added more than double the lift for brand metrics vs. exposure to TV alone.
Users who saw the campaigns on both TV and Twitter saw:
+166%* higher scores for ad relevance
+158%* perceptions that the brand cares about its customers
+79%* brand consideration
+150%* intent to find out more
+213%* likelihood to recommend the brand
Having an organic Twitter presence is an essential part of the brand experience, but very few users who saw the ads we tested already followed the brands. People don't know what they haven't seen and hoping they'll find your awesome content isn't enough. In our test, promoting the ads unlocked the 90% of Canadians who wouldn't have had the opportunity to see the content on Twitter otherwise.
TV + Twitter = more than the sum of its parts. 
Be a part of what's happening on TV. With clear benefits to consumers, broadcasters, and brands alike, everyone wins when Twitter is part of the marketing mix.
For more information, follow @TwitterMktg.
Michelle Slater (@Michelle_Slater) contributed to this article.
Footnote
* % lift vs the control