Insights
How Twitter fuels product launches and generates buzz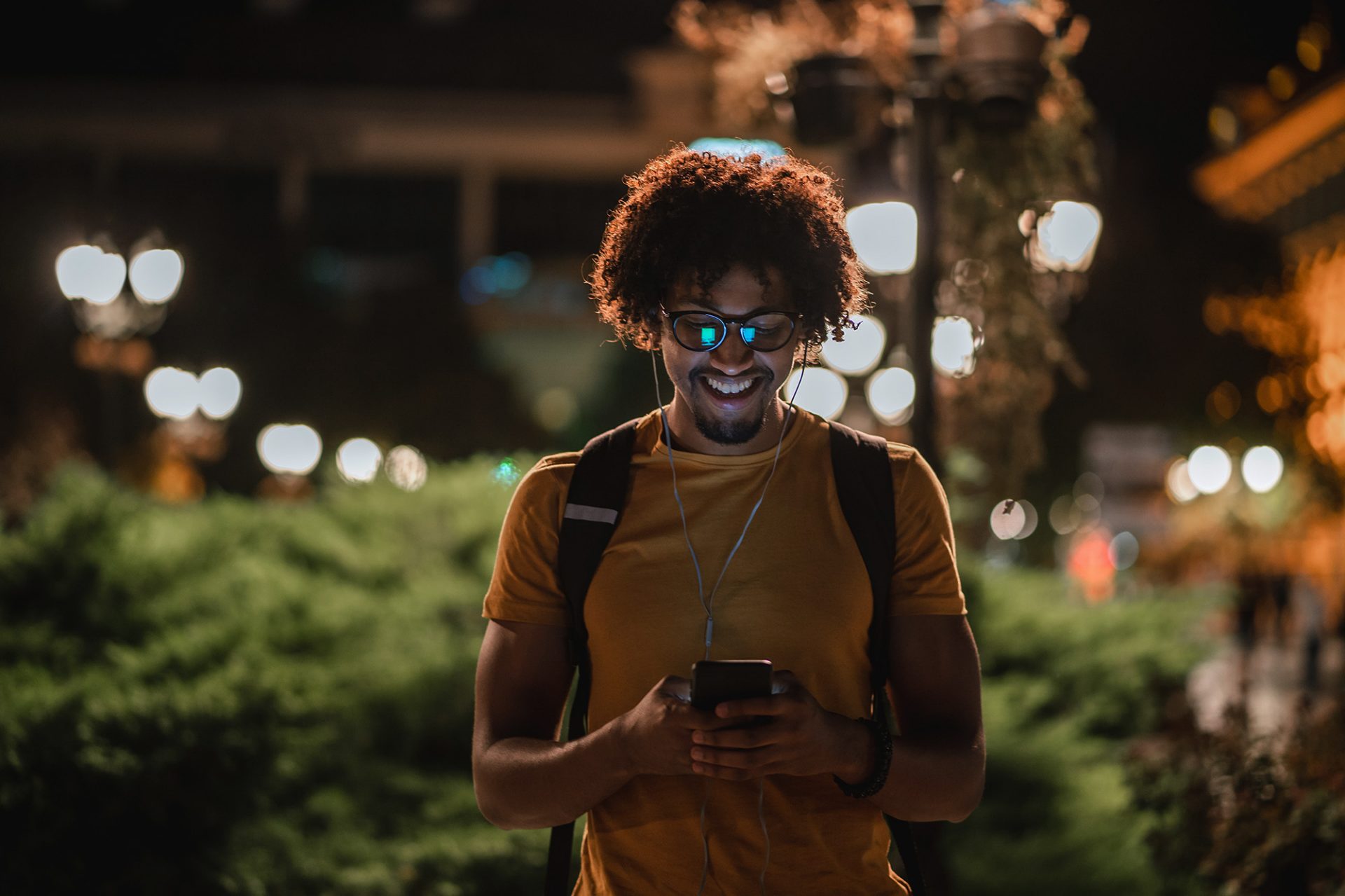 Launching new products using Twitter live streams can increase awareness among people who tune in.
Great products and services deserve great launches. How these things are introduced to the public can make the difference between adoption or apathy, success or failure. According to a recent Bain & Company survey of more than 650 senior marketing executives, getting launches right can boost revenue by 4 to 6 percent.
Twitter has become an essential part of product and service launch strategies. That should come as no surprise; Twitter's receptive and connected audience is perfectly suited to boost awareness, generate buzz, and influence purchases. Additionally, the open nature of the Twitter platform enables brands to use content to drive conversation and reach new customers at scale.
Recently, we decided to find out how much impact Twitter live streams can have on launches by conducting research on live streams from our Live Brand Studio team. Over a period of a year we looked at 11 new products or services introduced by three leading consumer technology companies, comparing the product awareness of people who viewed the live streams of these launch events to those on Twitter who had not. Our research shows that, depending on the audience's initial level of engagement, audiences who viewed launch live streams had 4 to 40 percentage points higher awareness than those who didn't.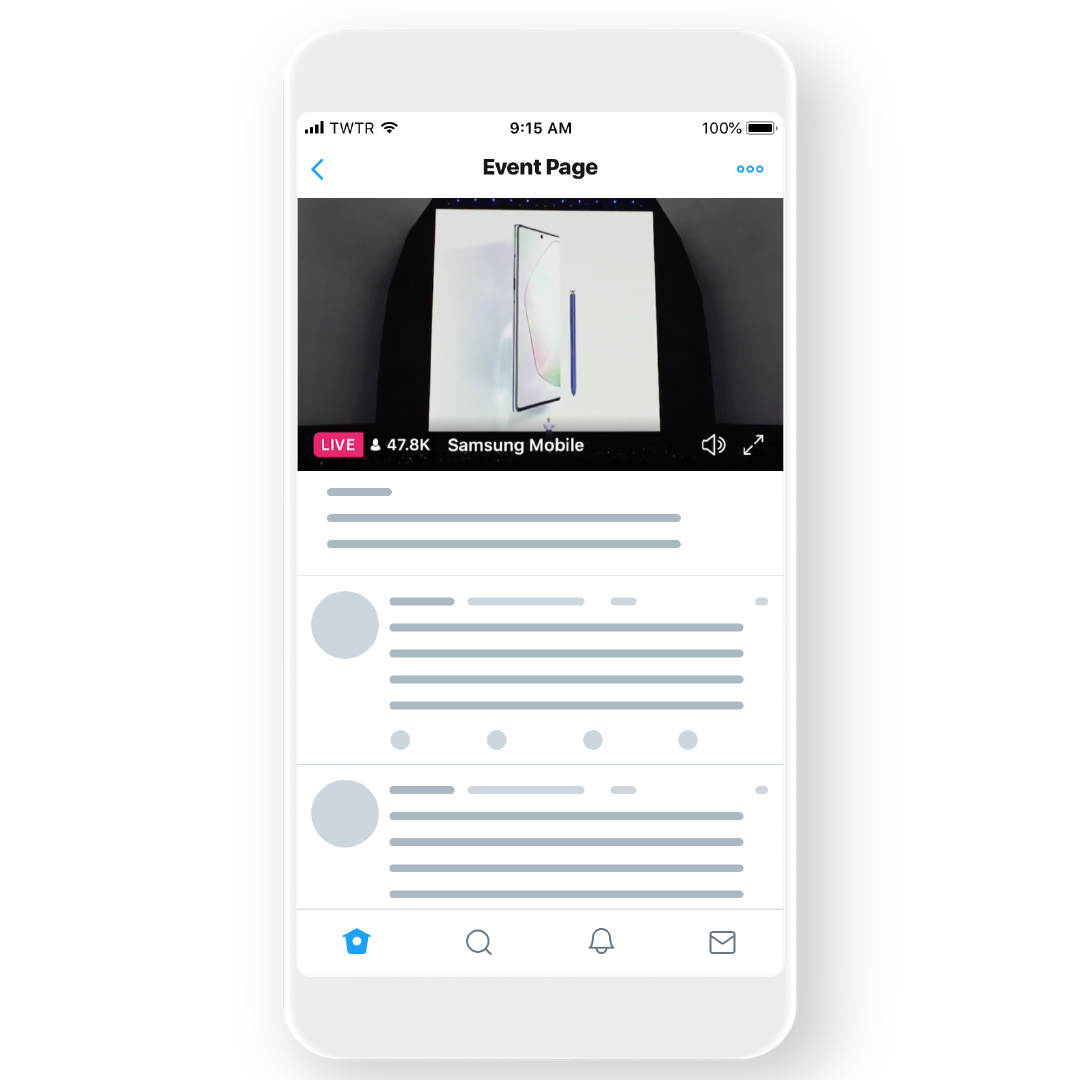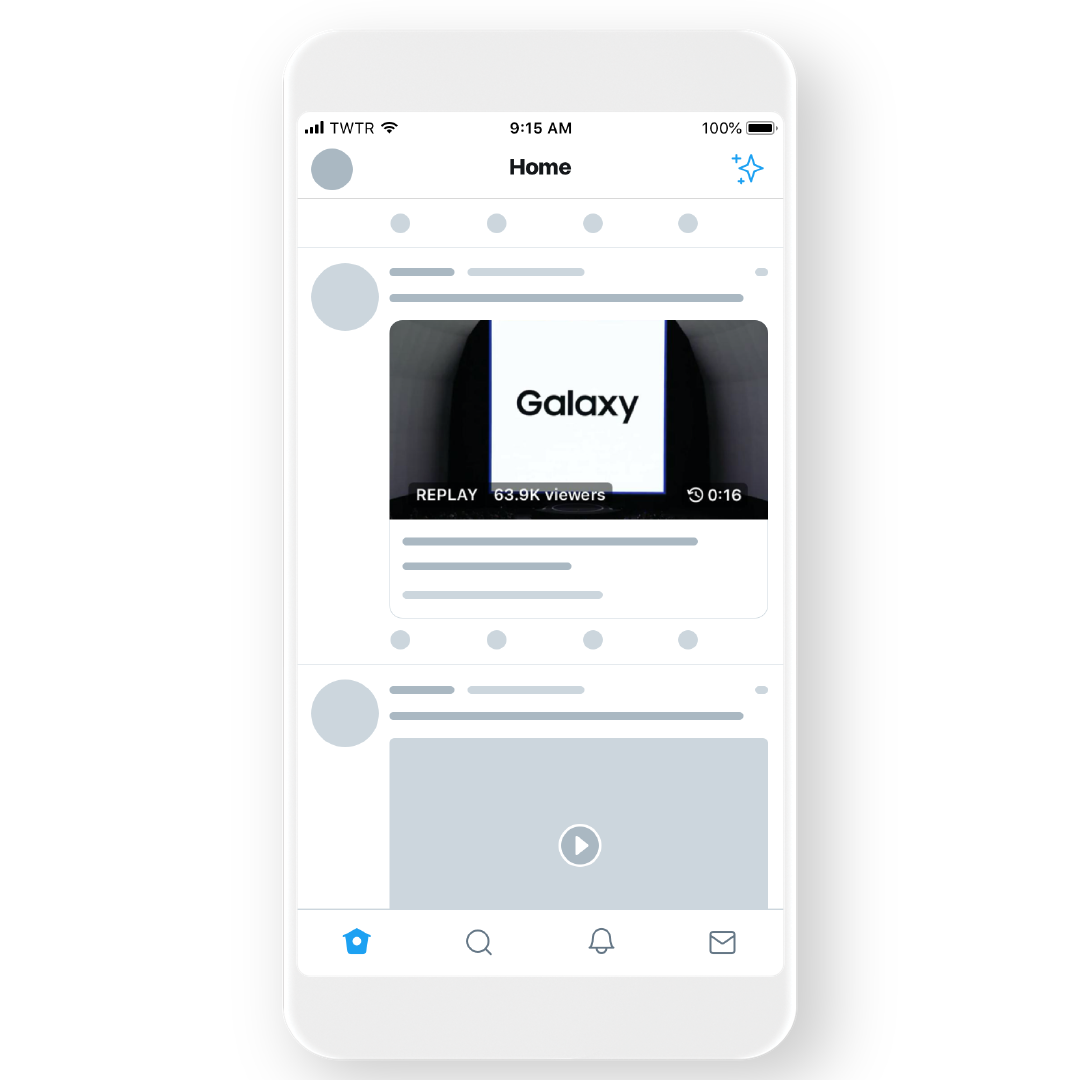 Replay of stream - Home Timeline
From Q1 2018 through Q1 2019, we executed custom Twitter Insights Surveys around four launches from three iconic consumer technology companies, with 11 products or services measured in total. 
Among people who viewed at least two seconds of the launch live streams, in line with Media Rating Council (MRC) viewability standards and dubbed casual viewers in our research, the incremental lift in product awareness was a solid 4 percentage points over those who saw no launch live stream at all.
Among people on Twitter who watched at least 10 seconds of the live stream — dubbed Quality viewers in our survey — product awareness lift doubled, with an average lift of 8 percentage points. 
The biggest boost in product awareness occurred among people on Twitter who saw the live stream in their timeline and then clicked through to visit a Live Event Page set up for the launch. Awareness among these highly engaged fans increased by 40 percentage points on average, or 10 times that of casual viewers. 
Launching products and services via live streams on Twitter gives millions of potential customers a front row seat to the action. As our study demonstrates, live streams can contribute to higher awareness levels among the audiences that tune in. We recommend brands that are introducing something new consider live streams as an essential part of their launch strategy.
Twitter identified four major tech launch events that were live-streamed on the platform. Using Twitter Insights Surveys, we conducted tests to understand how viewership impacts awareness of the 11 products and services introduced during these events. Viewers of the live streams were bucketed based on viewing "engagement": MRC viewers (2+ secs, at least 50% in-view), Quality viewers (10+ secs, at least 50% in-view), and LEX viewers (clicked to watch on Twitter page specific to live event). We then surveyed a control group of people with the same demographic profiles and targeting criteria who did not view the live streams on Twitter, and compared the results. Average survey sample sizes across the studies were: ~700 control, ~500 MRC, ~300 Qual, and ~150 LEX.
Source: Twitter Insights Surveys, 2018 to 2019