Perspective
How to make your brand worth talking about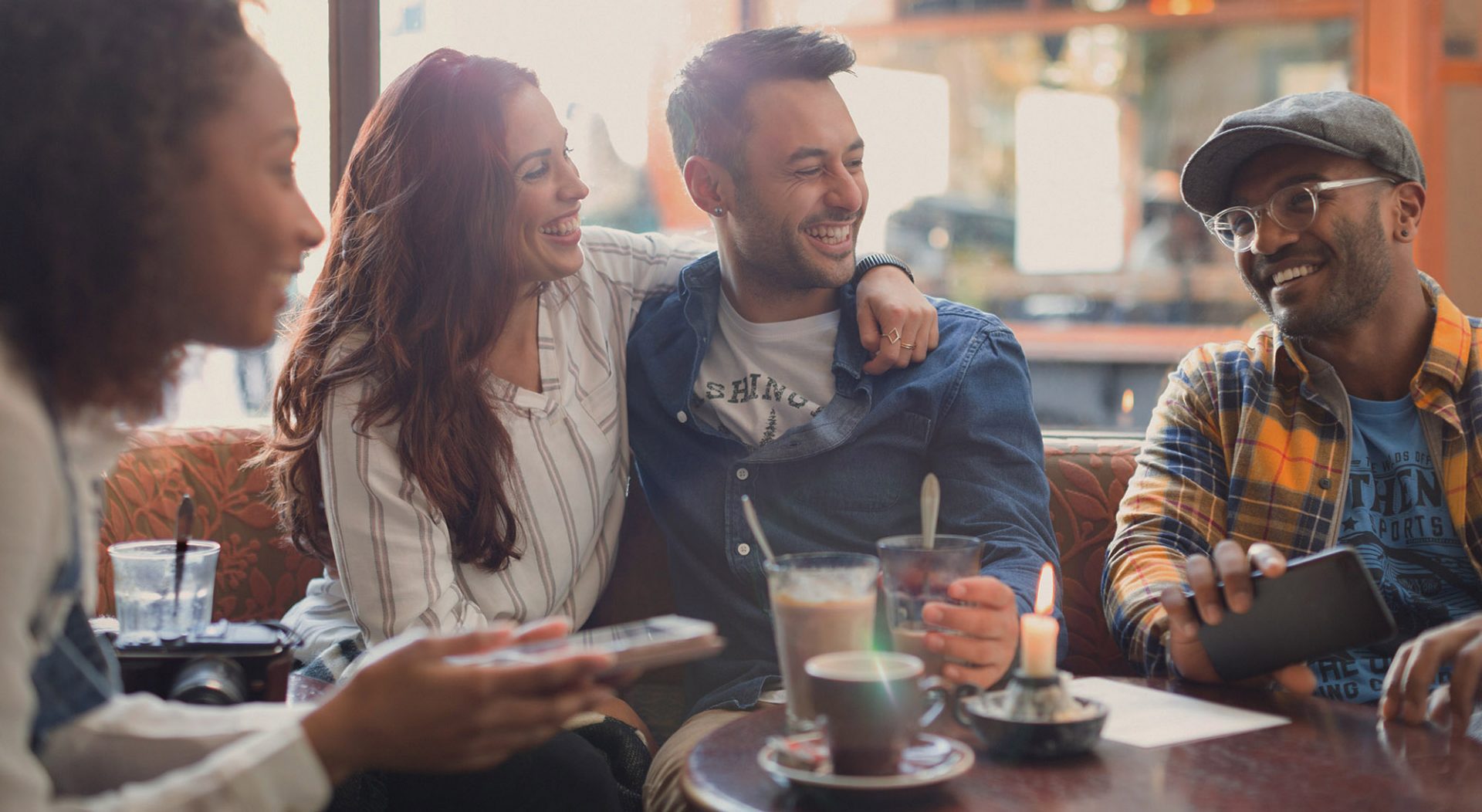 Brands that rise above the noise have three things in common. Here's how to get your stories heard.
In today's information-rich, mobile-centric world, people are more distracted than ever. Marketers used to be able to rely on TV ads or billboards to get in front of consumers; now they must think mobile-first. 
Earlier this year, we hit a remarkable milestone: According to eMarketer,1 Americans now spend more time staring at the small screens in their pockets than the large ones in their living rooms. That's because there's no screen more personal than the mobile phone — which makes it both easier and more important than ever for brands to create relevance with their audience. 
How can you ensure your brand is worth talking about? To break through the clutter, marketers must rethink how they approach their content strategy. Here are three things to master:
Nearly 4 out of 5 people on Twitter follow at least one brand,2 so for brands to stand out they need to have a distinct personality. The more people can relate to that personality, the more likely they'll engage with your brand and help you tell your story. People follow your brand account because they want to know what you have to say — so say something worth talking about. 
Wendy's (@Wendys), a brand that's just as excited about cultural events as the people who love its food, uses its account to regularly plug into the conversation — like the recent argument over which quick-service restaurant's chicken sandwich was the best.
A common trait among the most successful storytellers on Twitter is their use of mobile-first, feed-friendly creative that captures and retains attention. And engaging creative links directly to revenue.  According to Nielsen, 47% of all sales can be traced back to effective advertising creative — the number one factor in influencing purchases.3
On Twitter, the success of a campaign is hugely affected by the quality of the creative. Video optimized for mobile includes clear and persistent branding, and it uses strong visual cues to communicate its message without sound. It's also usually shorter: Video completion rates for 15-second spots that follow these best practices are three times higher than those for similar 30-second ads.4 High-quality creative video drives lift in key brand metrics throughout the funnel, including a 13-point lift in purchase intent among audiences that engaged with high-quality video creative (versus the unexposed audiences).5
The clever video spot from Sonos (@Sonos) promoting its new outdoor speaker says a lot in only 15 seconds.
Capitalize on key moments
Timing and relevance are crucial. When you say something on Twitter is nearly as important as what you say. Brands that can identify relevant opportunities to connect — whether it's a sporting event, award show, or breaking news that captures everyone's attention — have a distinct edge. 
A study by MAGNA and Twitter shows that a brand's cultural relevance accounts for 25% of an average consumer's purchase decisions, and that brands perceived as more relevant are seen as more inclusive and authentic.6
Planters' Mr. Peanut (@MrPeanut) may be more than 100 years old, but his Twitter game is fresh. To highlight the beginning of this fall's fantasy football leagues, the leggy legume showed off some slick sideline dance moves.
The best opportunities for marketers to employ all three traits is when they launch something new — and they're starting with Twitter's audience because it's where people go to discover what's new and share what they've found with the world. Nearly 80% of people on Twitter say they use the platform to discover new things; among their friends, they're more likely to be the first to try new things (60%) and to buy them (53%).7 
Whether it's a new brand, product, service, brand message, or promotional offer, if your launch is interesting, people on Twitter will talk about it. Research by Nielsen shows that people on Twitter who were exposed to brand launches on the platform demonstrated, on average, a 21% lift in campaign awareness, 16% lift in brand awareness, and 11% lift in top-of-mind awareness — versus people on Twitter not exposed to the particular brand/campaign.8
Brands vying for attention of consumers with the attention span of goldfish need to up their game significantly. By honing their voice, pouring resources into mobile-first advertising creative, and isolating relevant moments, they'll create a message that resonates — and gets repeated over and over again.
Sources: 
1. eMarketer, Average US Time Spent with Mobile in 2019 Has Increased, June 2019
2. Twitter-commissioned study: Kantar TNS, Twitter Consumer Deep Dive Survey, November 2017
3. Nielsen Catalina Solutions, 5 Keys to Advertising Effectiveness, October 2017
4. Internal Twitter Data, Aug 8 - Sept 7, 2018
5. Twitter-commissioned study: Nielsen Brand Effect Data, 2017-2018. Figures represent percentage point lifts from engaged group versus control group, and are from a minimum of five studies per brand metric
6. MAGNA, commissioned by Twitter, "Impact of Culture," 2019, US; Methodology: For this study, we leveraged a conjoint analysis, which is a survey-based statistical technique used in market research to determine how much people value different brand attributes. From this we were able to pinpoint the most important factors consumers consider when making purchase decisions, including price and quality, brand perceptions, and brand involvement in culture. 
7. Kantar, News Discovery & Influence on Twitter, Global, December 2017. Monthly Twitter Global users (n=17,138), Online Global population (n= 34, 535)
8. Twitter-commissioned study: Nielsen Brand Effect (US/UK/JP/CA), Q3 2015 - Q3 2018