Insights
Something to cheer about: Brands breaking gender norms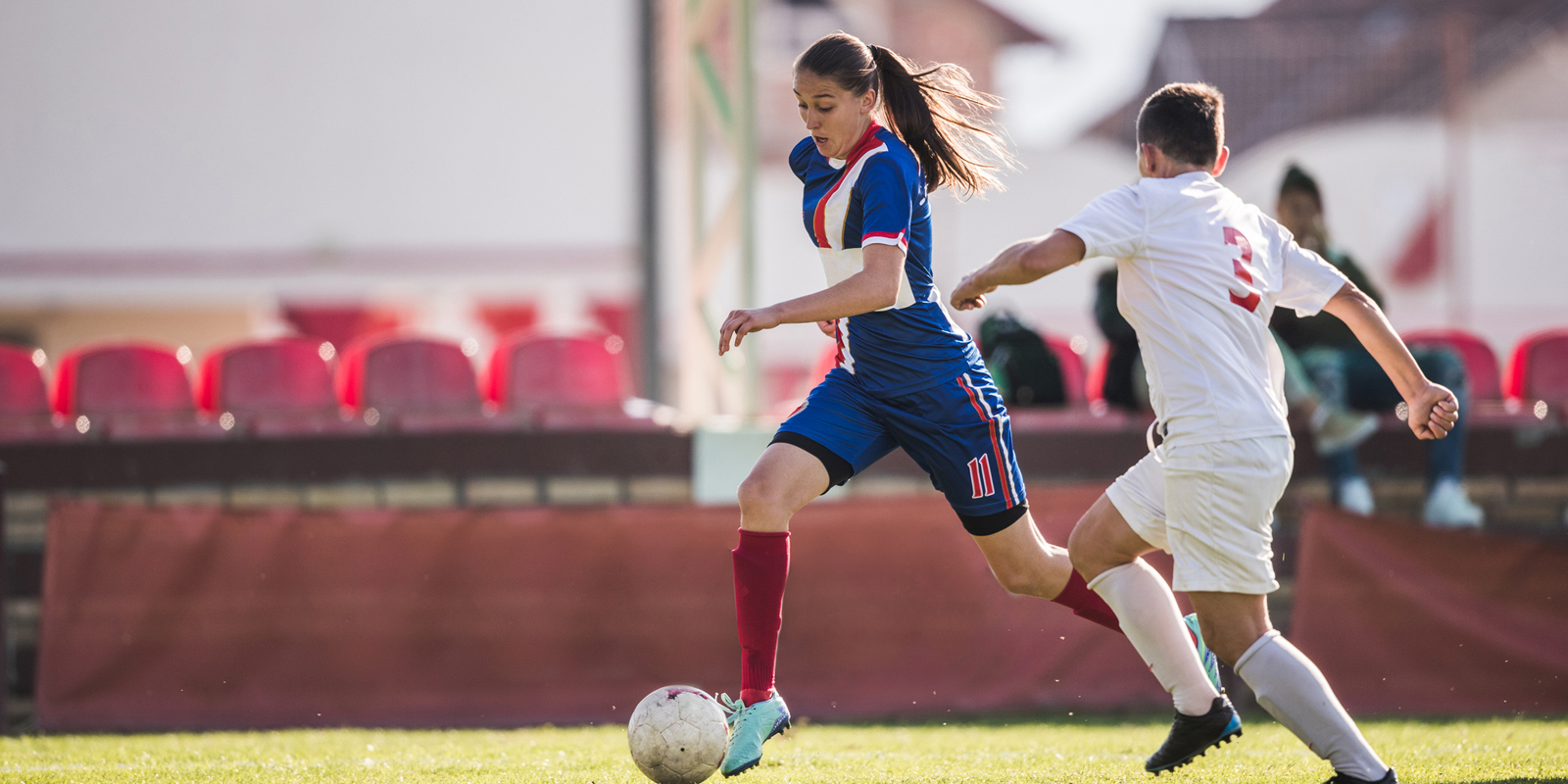 According to our study, representation matters in ways you may not have thought.
Women are kicking, serving, and scoring goals right through the glass ceiling. Their participation in sports has been growing steadily for years, and they're speaking up on hot topics like equal pay and representation. 
Next year in Tokyo, women are expected to make up 49% of athletes.1 That's up from the 23% female athletes accounted for in the 1984 Olympics. And thanks to the success of women's soccer teams in recent years, the equality debate in sports — particularly the athlete wage gap — has dominated headlines. 

But it's not just in sports where this gap exists. In advertising, male characters outnumbered female characters by close to 20% in 2018 (59.8% men, 39.9% women).2 Could closing the gap of gender representation in advertising have an effect on brand performance?

We partnered with EyeSee and surveyed 2,400 people on Twitter to understand the impact of gender and stereotypes in sports ads. Here's what we learned.

A growing (and growing) conversation
The conversation around redefining what it means to be feminine or masculine has been growing over the years. 
Between 2016 and 2019, there was a 188% increase in Twitter conversations around gender and gender roles. There was also a 468% increase in Tweet volume about representation and equality during this time.3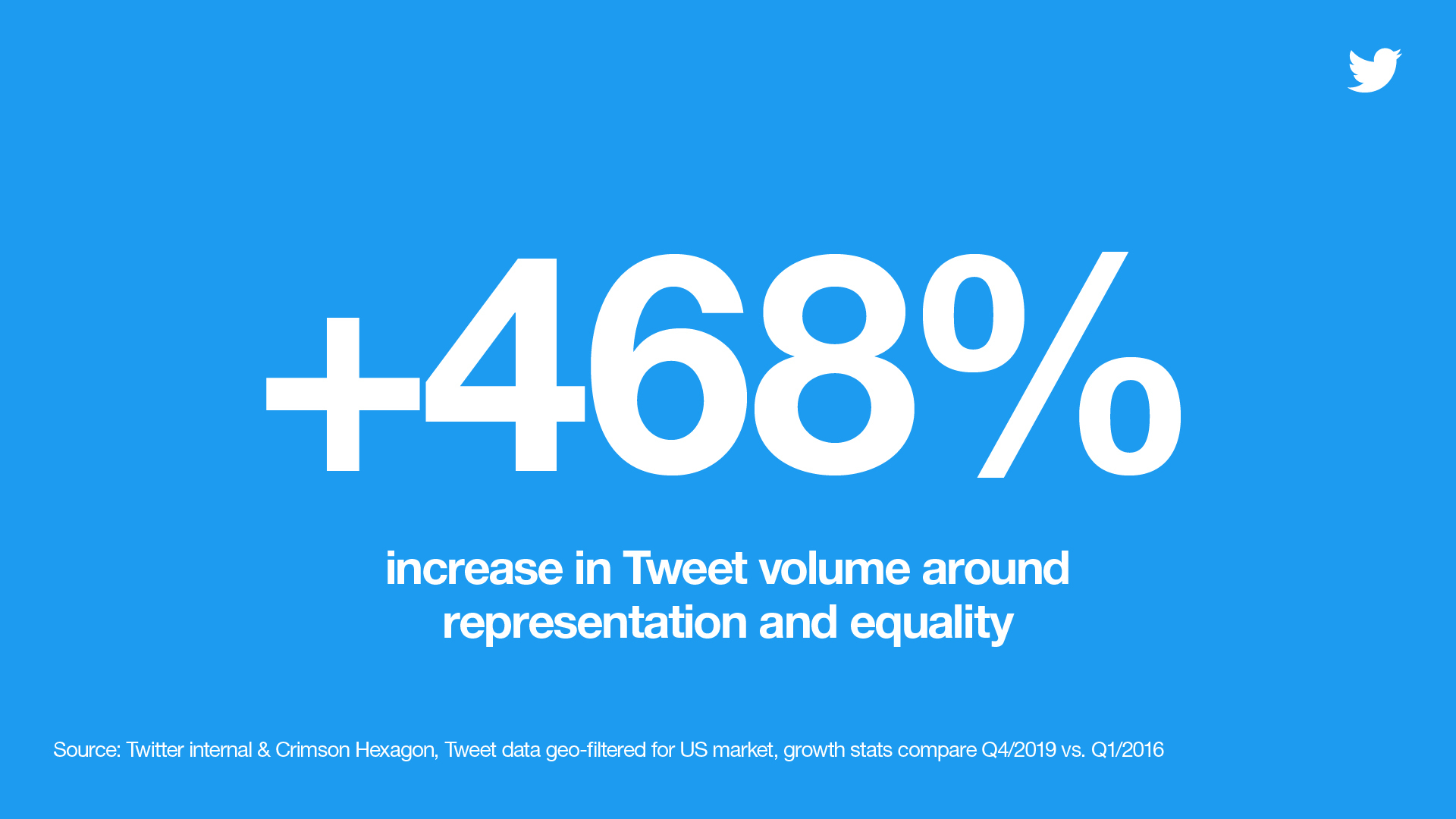 People talk about the topics and issues they care about on Twitter, and we're seeing this trend spill over into sports. In fact, 71% of people on Twitter surveyed agree it's important that brands start conversations about sports on social media for fans to engage with.4
This presents an opportunity for brands to connect to an important conversation and build cultural relevance — which accounts for a quarter of people's purchase decisions5 — so it's important to join the conversations that are important to them. Gender parity is a great place to start.
Female empowerment is more than a catchphrase — it's a feeling
Want to make an impact? Feature women in your advertising. Our survey found that women in sports ads are perceived as 148% more empowering than sports ads with men as the main protagonist.6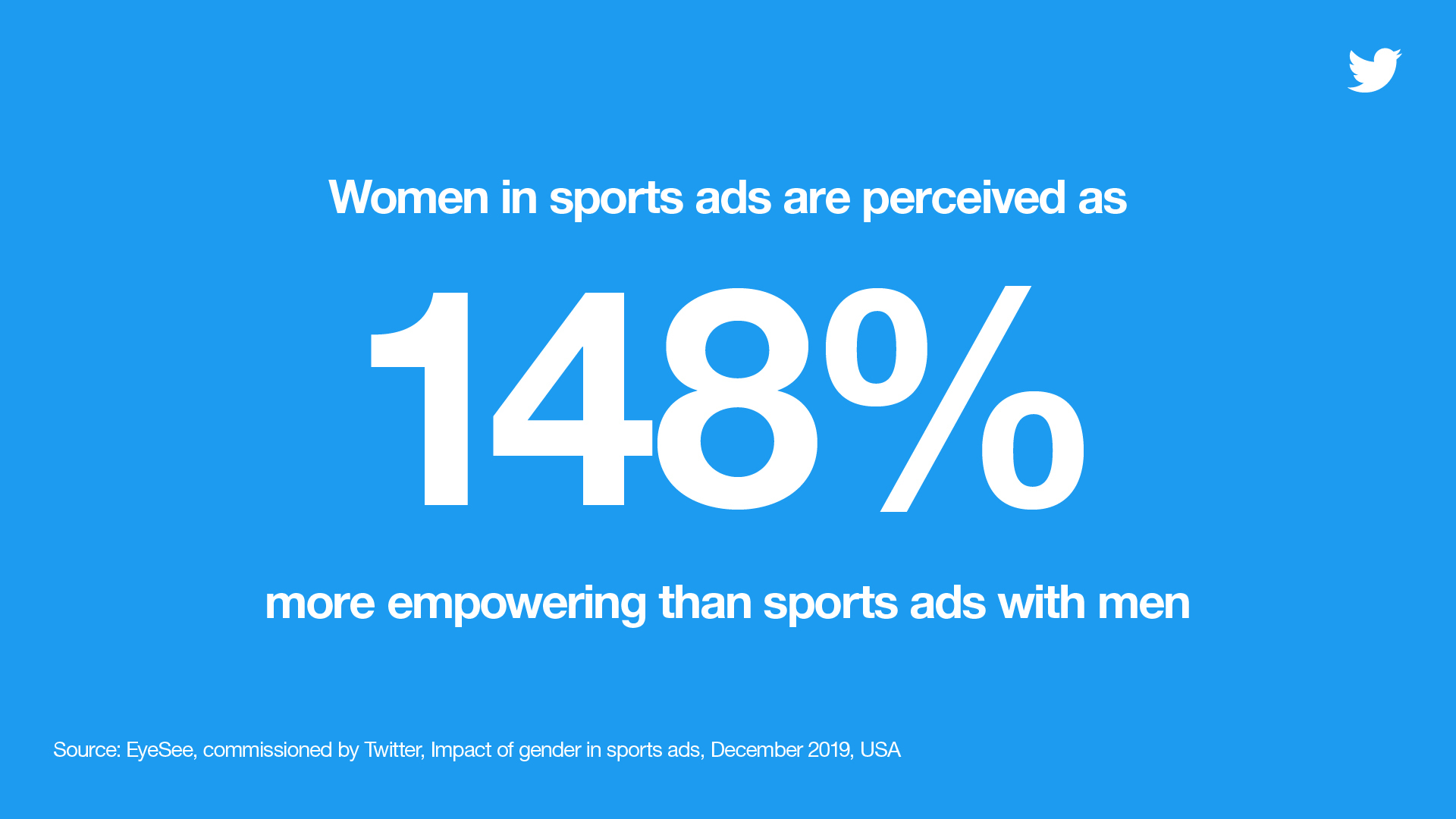 Not only are sports ads featuring women empowering, but they also drive metrics through the purchasing funnel. Sports advertisements with women hold viewers' attention for an average of 6.5 seconds, which is above the benchmark we set for all Twitter advertisements tested in this study.7
These ads are also more memorable than those featuring male protagonists. Featuring women in sports ads drove 4.8X higher ad recall than the control group, and that number jumped to 6.3X when the women featured were in nontraditional gender roles.8
Is it time to rethink your starting lineup?
Whether it's a male cheerleader or a female MMA fighter, ads featuring athletes in nontraditional roles don't just get people's attention — in our study, those ads also showed an increase in purchase metrics.
We found that regardless of the protagonist's gender, ads featuring athletes in nontraditional roles resulted in a bigger impact on shopping behavior - from the amount of people purchasing the product to the number of items they purchased - than ads featuring athletes in traditional roles. 

If that's not enough to impact your ad's creative, you should know that people respond to seeing genders other than their own featured in sports advertising. 

For example, ads that featured male athletes had a higher effect on shopping behavior metrics among female viewers than on male viewers. We also found that ads starring female athletes had a bigger impact on the shopping behavior metrics of male audiences than on female audiences. We love to see it. 

Making assumptions about gender roles and preferences just isn't cutting it anymore. Representation matters, not just for a brand's bottom line, but for people to see the value of breaking gender norms both on the field and in their favorite brands' advertising.

Is your brand ready to start a conversation?
Michelle Grushko (@migrush) is a Data Scientist on the Marketing, Insights & Analytics team at Twitter. In her role, Michelle delivers data-driven insights and strategies for brands using advanced analytic techniques.
Jessie Osterman (@jessiexplains) is a Research Analyst on the Marketing, Insights & Analytics team at Twitter. She provides measurement support and custom insights for major Retailers in the US, as well as cross vertical thought leadership to help brands achieve their goals on Twitter.
Hilary Pollack (@hpollack) is a research manager on Twitter's Marketing Insights & Analytics team.
Sources:
1. International Olympic Committee
2. Giaccardi, S., Cooper, R., Heldman, C., Cooper-Jones, N., McTaggart, N., Juliano, L., Phillips, H., Esparza, P., & Conroy, M. (2019). Bias and inclusion in advertising: An analysis of 2018 Cannes Lions Film Craft ads. The Geena Davis Institute on Gender in Media at Mount Saint Mary's University.
3. Cultural insights from the conversation on Twitter
4. Sparkler, commissioned by Twitter, Twitter as a Stadium Survey, August 2020, USA 
5. MAGNA & Twitter "The Impact of Culture," USA, 2019
6.  EyeSee, commissioned by Twitter, Impact of gender in sports ads, December 2019, US
7.  EyeSee, commissioned by Twitter, Impact of gender in sports ads, December 2019, US
8.  EyeSee, commissioned by Twitter, Impact of gender in sports ads, December 2019, US