Insights
Conversation spotlight: Staying connected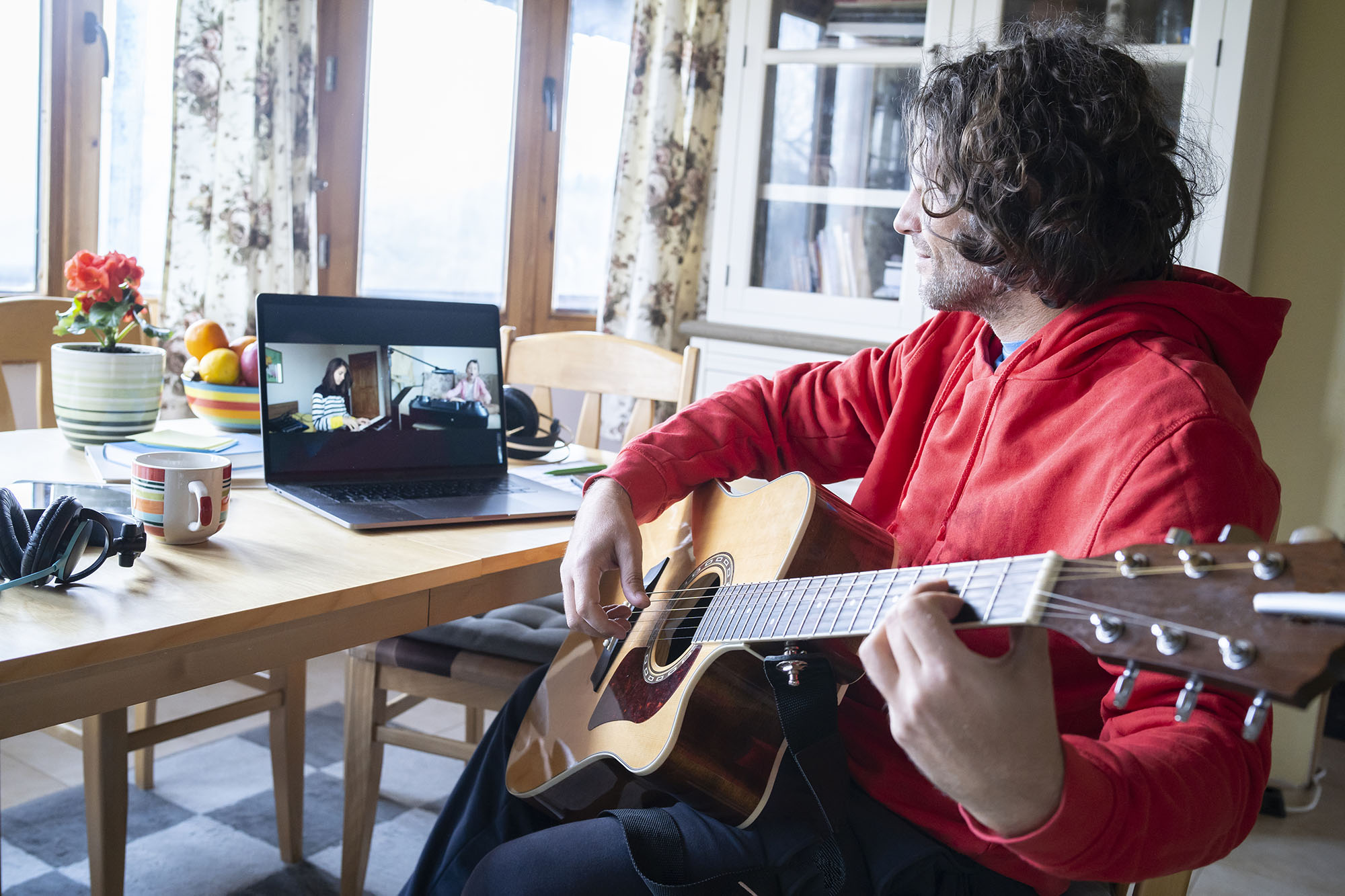 Even during times of social distancing, people on Twitter are keeping positive and finding ways to stay together.
For everyone who finds themselves disconnected and alone in this time of social distancing, people on Twitter have a message for you:
Hang in there! 
People around the world are finding solidarity with each other on Twitter. They're getting and giving emotional support when the world needs it most, and they look to brands to help make those connections.
People are finding common ground with other people on Twitter, with much of the conversation centered around togetherness. Conversations about how "we're in this together" increased by 48% from March to April, while there was a 16% increase in people talking about "we'll get through this."1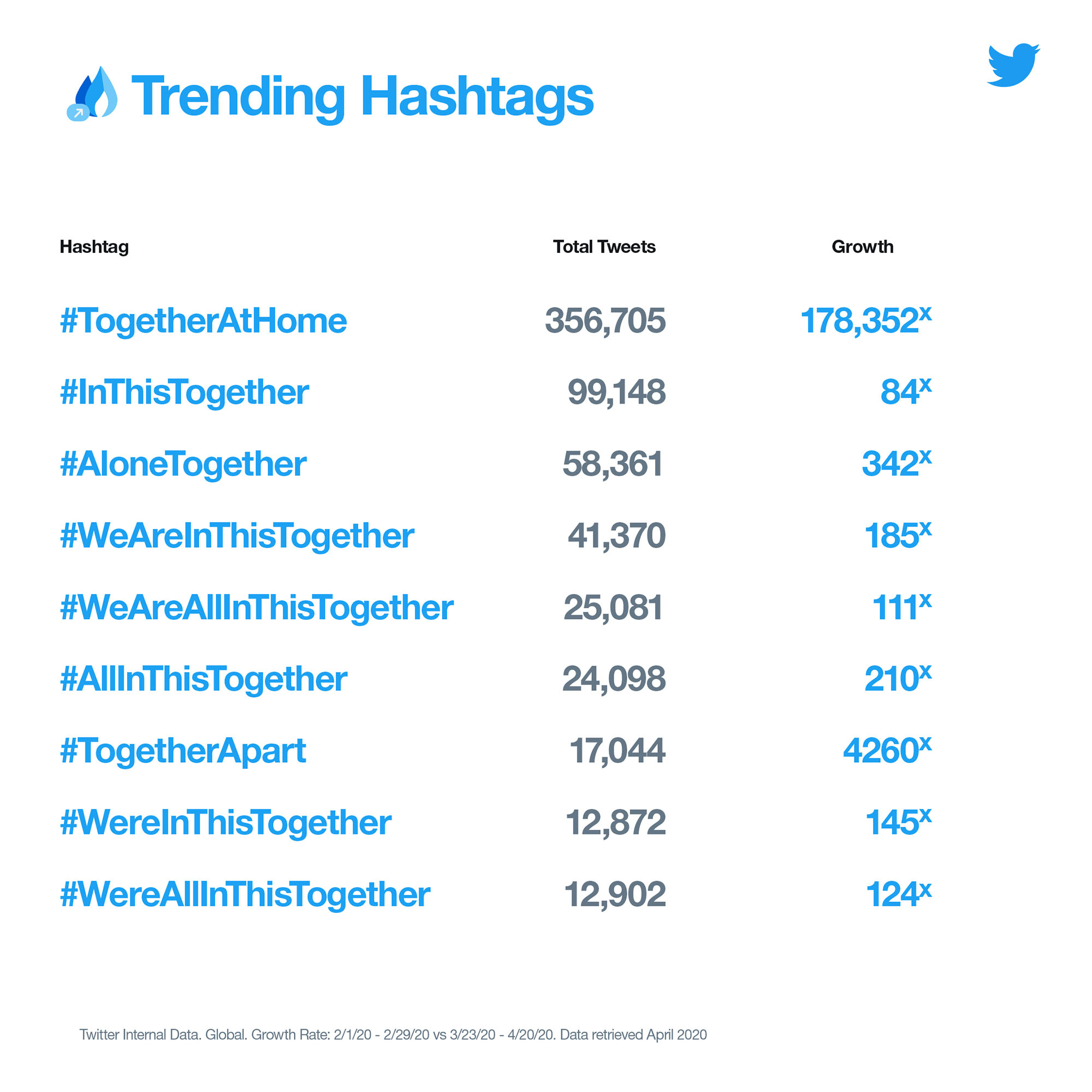 People are also staying motivated — and motivating others — on Twitter. From March to April, supportive messages have increased in Tweets and in replies by 305% and 320%, respectively. These supportive conversations are driving improved feelings of connection on Twitter. In fact, according to an April 9-13 Twitter Insiders survey, 3 out of 4 people surveyed said that Twitter makes them feel more connected. Moreover, 63% said seeing Tweets about their favorite topics makes them feel more connected while they're physically separated from others.
And how are people finding ways to stay connected? People are hungrier for entertaining content and shared experiences — like watch parties and streamed workouts — to create and improve social connections even while we're apart. 
And brands can bring these experiences to them.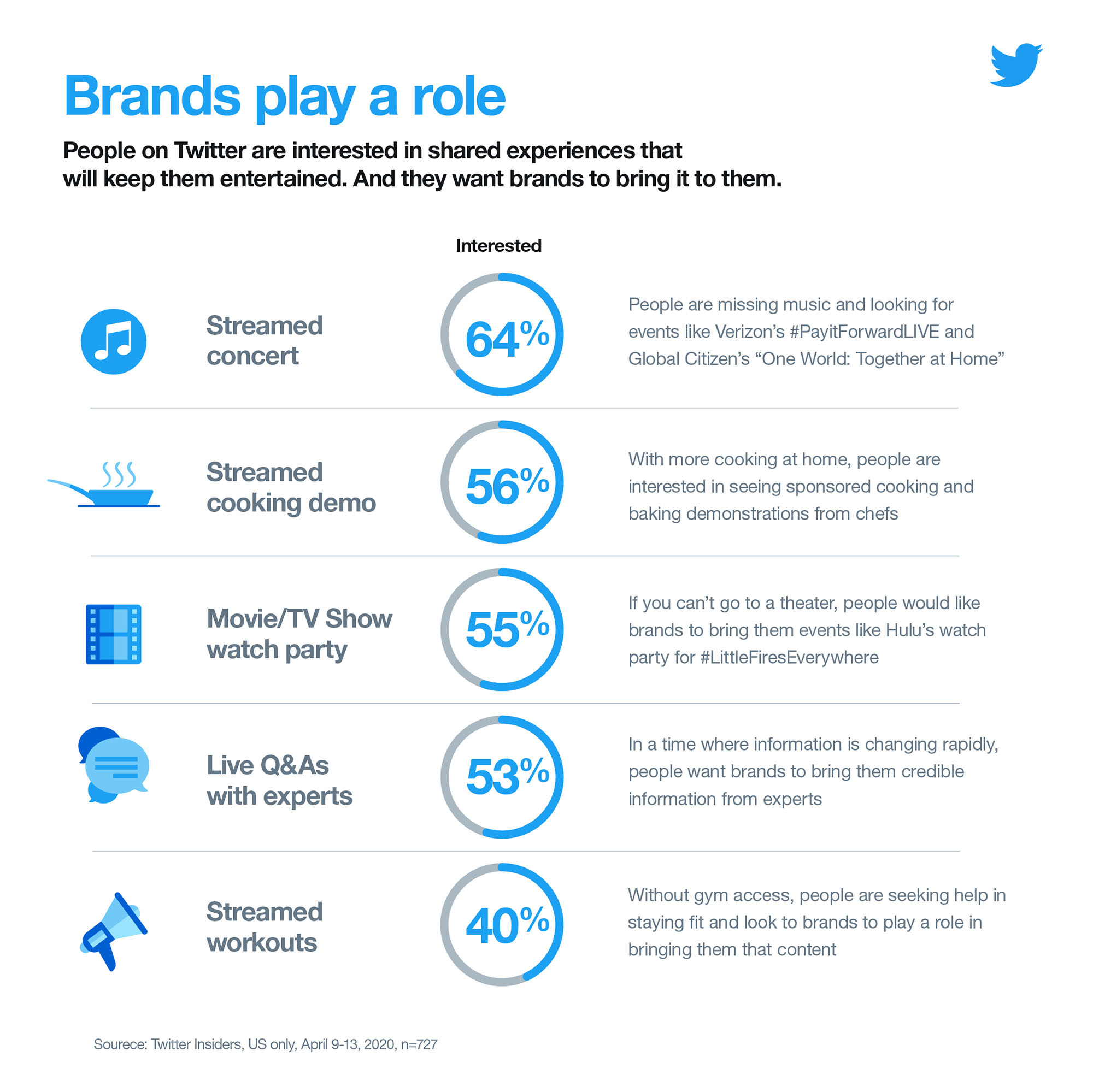 Since people can't go out to see a concert or work out in a gym with other people, brands can bring the fun to them at home. People are especially interested in watching a streamed concert like Verizon's #PayItForwardLIVE and Global Citizen's "One World: Together at Home."
Fifty-five percent of people surveyed want to consume live watch parties. Hulu's #LittleFiresEverywhere watch party — where fans watched the first episode with leading actresses Reese Witherspoon and Kerry Washington — was a huge hit on Twitter, and these events are providing people all the good vibes. Verizon's #PayItForwardLIVE garnered 100% positive sentiment.
But these events don't just keep people entertained. They make them feel connected and uplifted. Sixty percent of people on Twitter feel more connected to other people when they see live-streamed events on social media.2
People value togetherness during a time of physical separation, and people are finding support and making connections on Twitter. Brands that offer events to bring people together are also creating strong connections with people on Twitter. People may be self-distancing at home, but on Twitter, they are never alone.
For more Twitter marketing insights and inspiration during COVID-19, visit marketing.twitter.com/covid19.
Sources:
1. Twitter Internal Data, Global, Growth Rate: 2/1 - 2/29 vs. 3/23 - 4/20 (daily avg.) April 2020
2. Twitter Insiders, US Only, April 9-13, 2020, n=727