Insights
Connecting to culture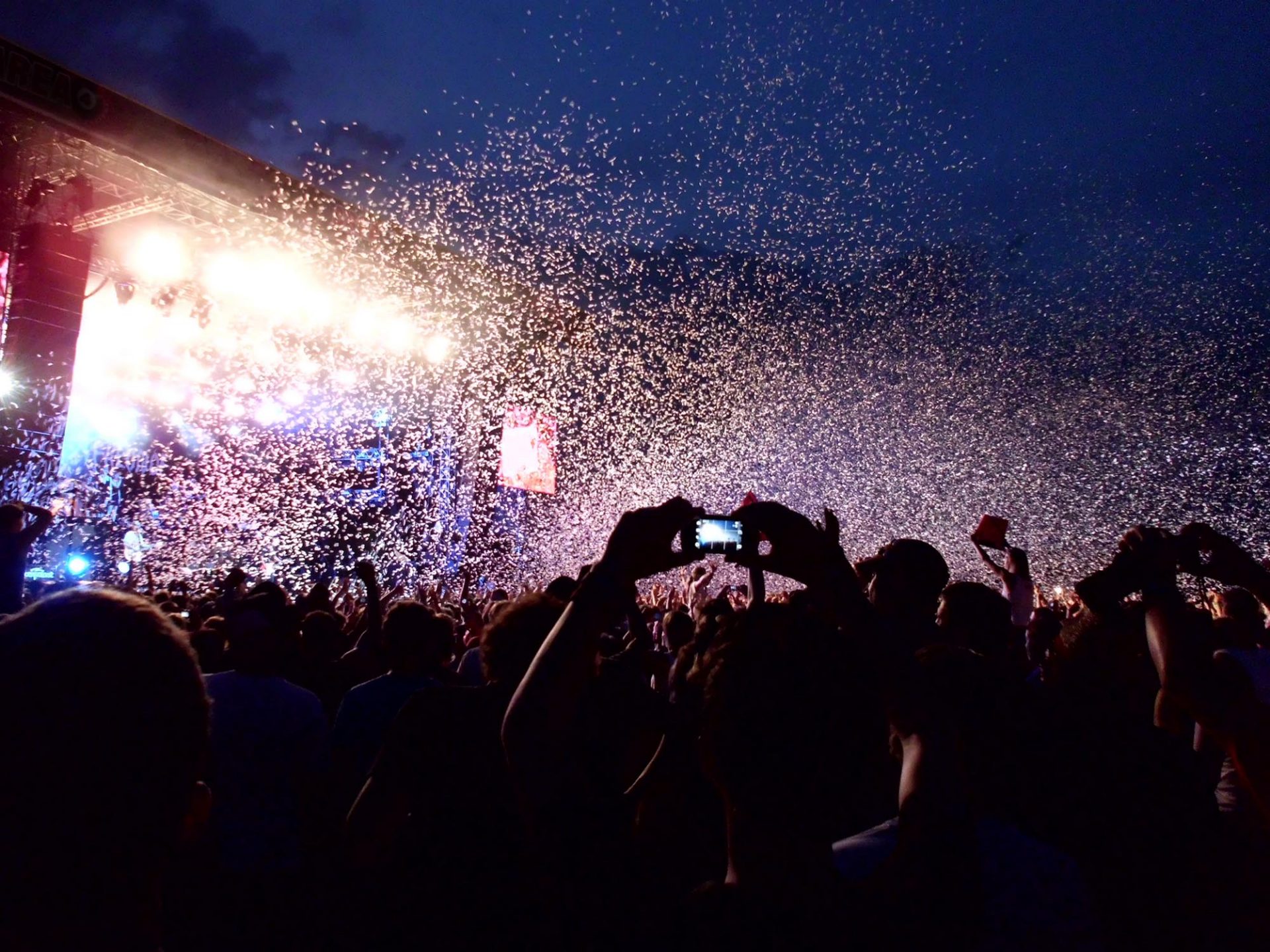 Brands are becoming more involved in culture than ever before.
There's more to culture than you'd think. Eighty-one percent of Canadians feel culture is something other than just the traditional (including music, TV, fashion, sports, current events, and politics). 
Canadians are passionate and informed about current events (e.g., the Grammys, #TacoTuesday), trends (e.g., organic foods, healthy living), and causes and movements (e.g., climate change, equality). 
Overall, sixty-five percent of Canadians feel brands should get involved in these conversations about culture, and it's even higher among Twitter users.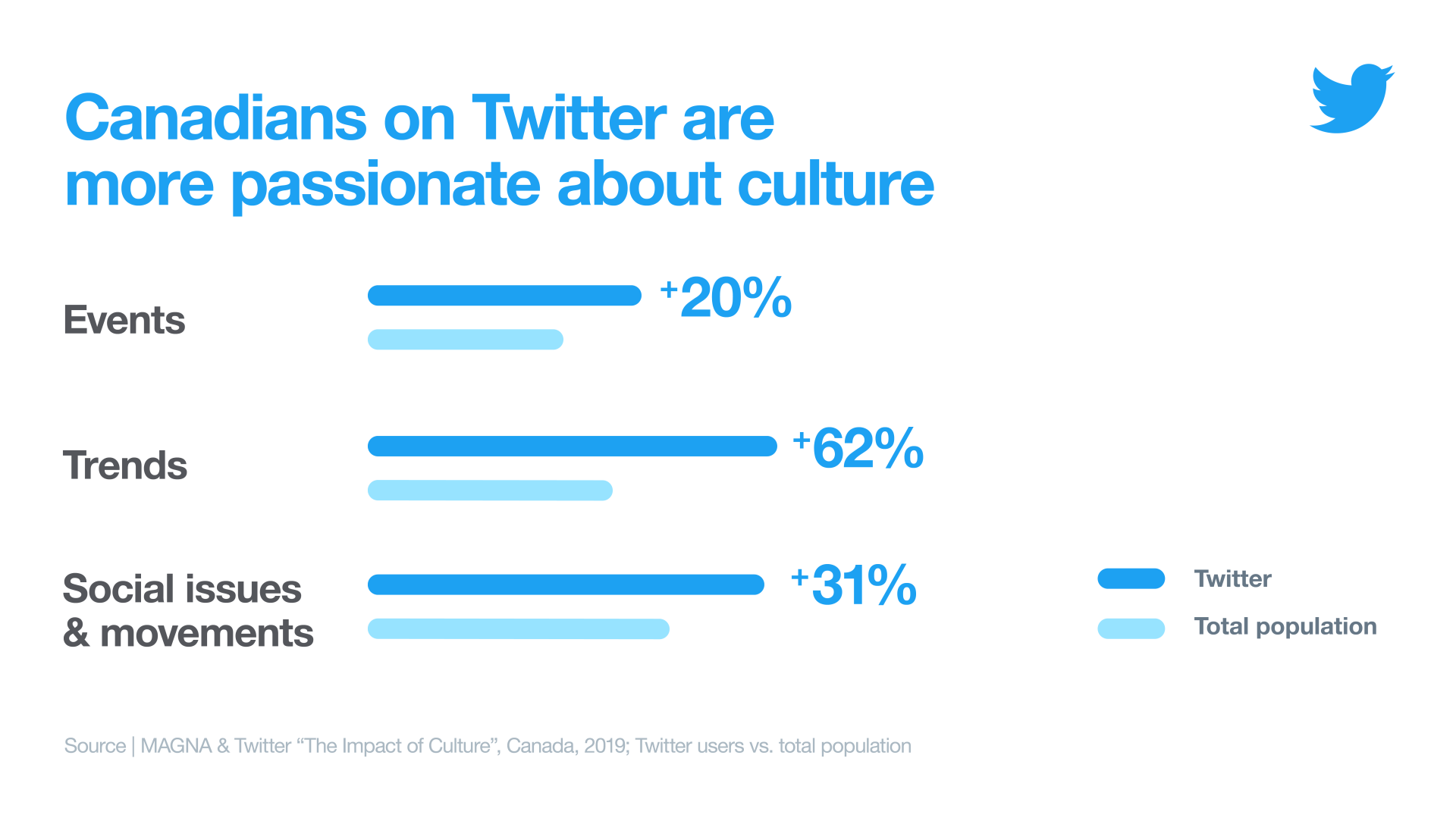 Eighty percent of Canadians on Twitter say social media plays an important role in representing what's happening (+31% higher than the Canadian average).
There are lots of ways Canadians feel brands can improve their relevance
84% customer focus 

64% staying current 

80% philanthropy
Canadians prefer brands that are culturally relevant.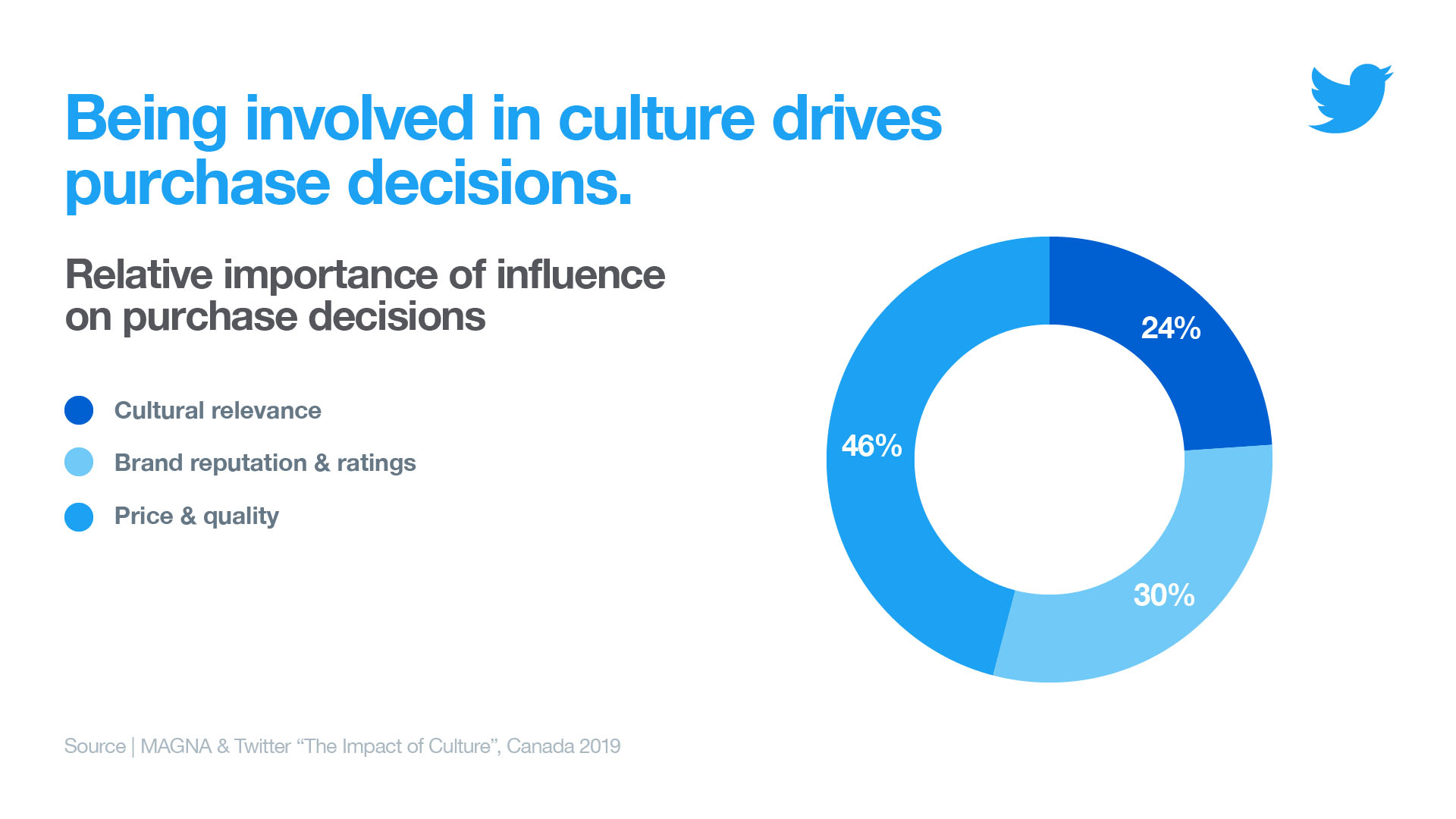 Being involved in culture drives purchase decisions and participation in events, trends, and issues/movements can all have a major impact.
The cultural phenomenon is unique to Twitter
Cultural ads in culturally focused environments like Twitter increase willingness to pay more than standard ads. The same can't be said about other premium websites.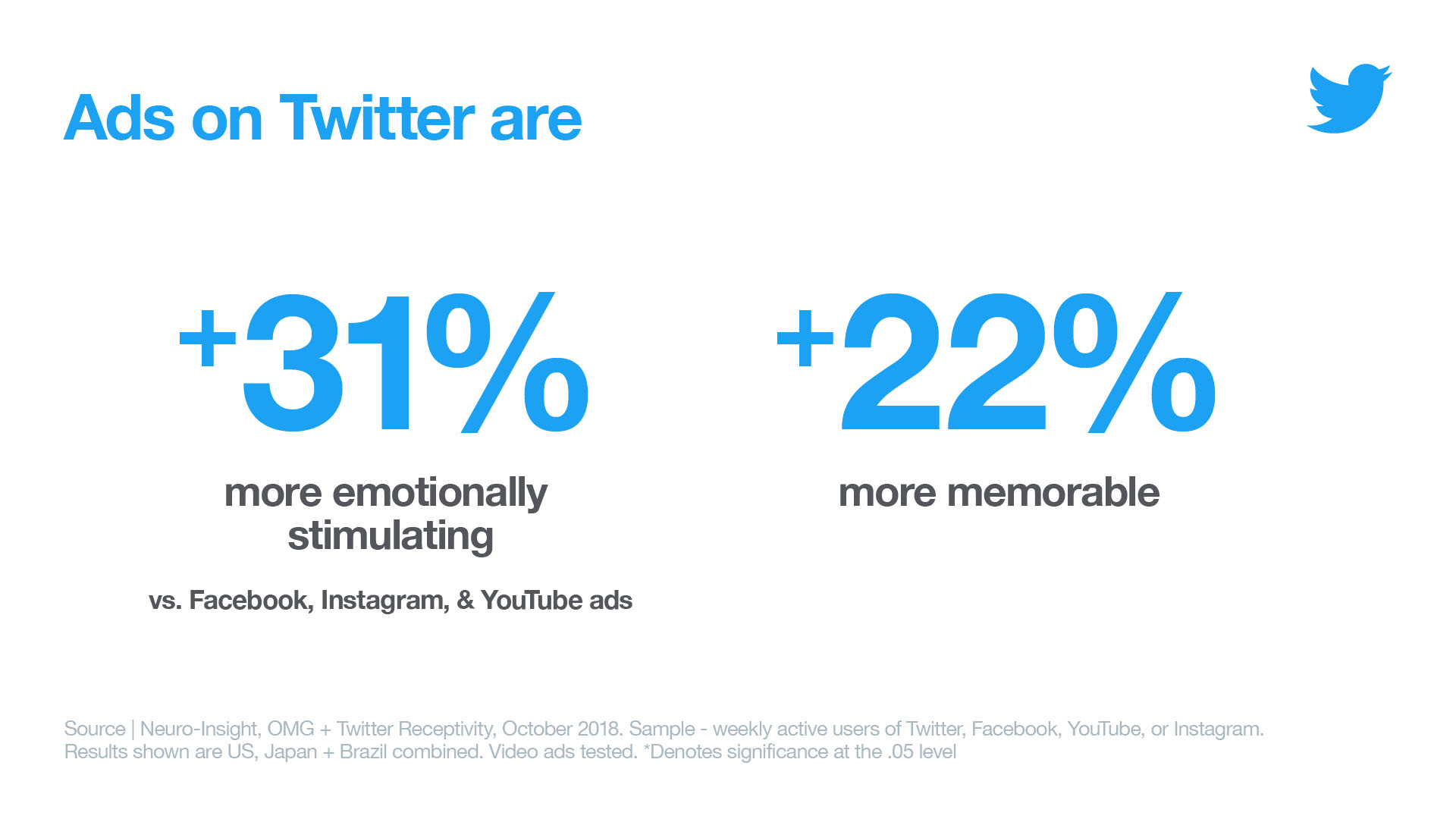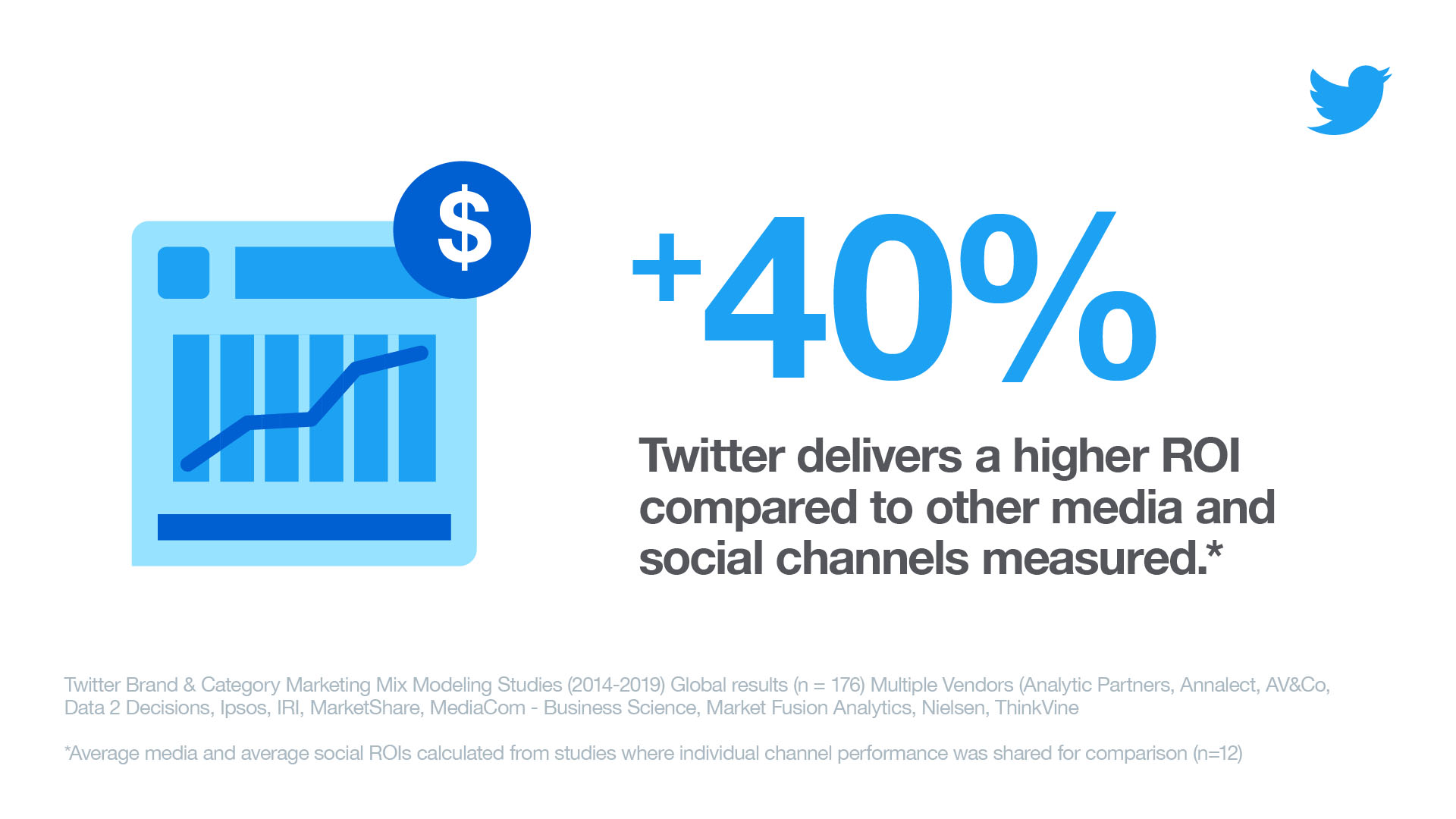 How to tap into culture to win on Twitter
Do your homework: ensure you understand the conversation, and plan for what's coming up 

Connect through shared passions and bring Canadians closer to the events they care about 

Promote trends that define today's culture 

Support social issues that benefit everyone
MAGNA & Twitter "The Impact of Culture," Canada, 2019. Online survey about brands and culture (n=501) & mobile ad effectiveness testing using ad replacement technology (n=1531)