Insights
"Attention Shoppers!" is happening: tracking the holiday retail conversation on Twitter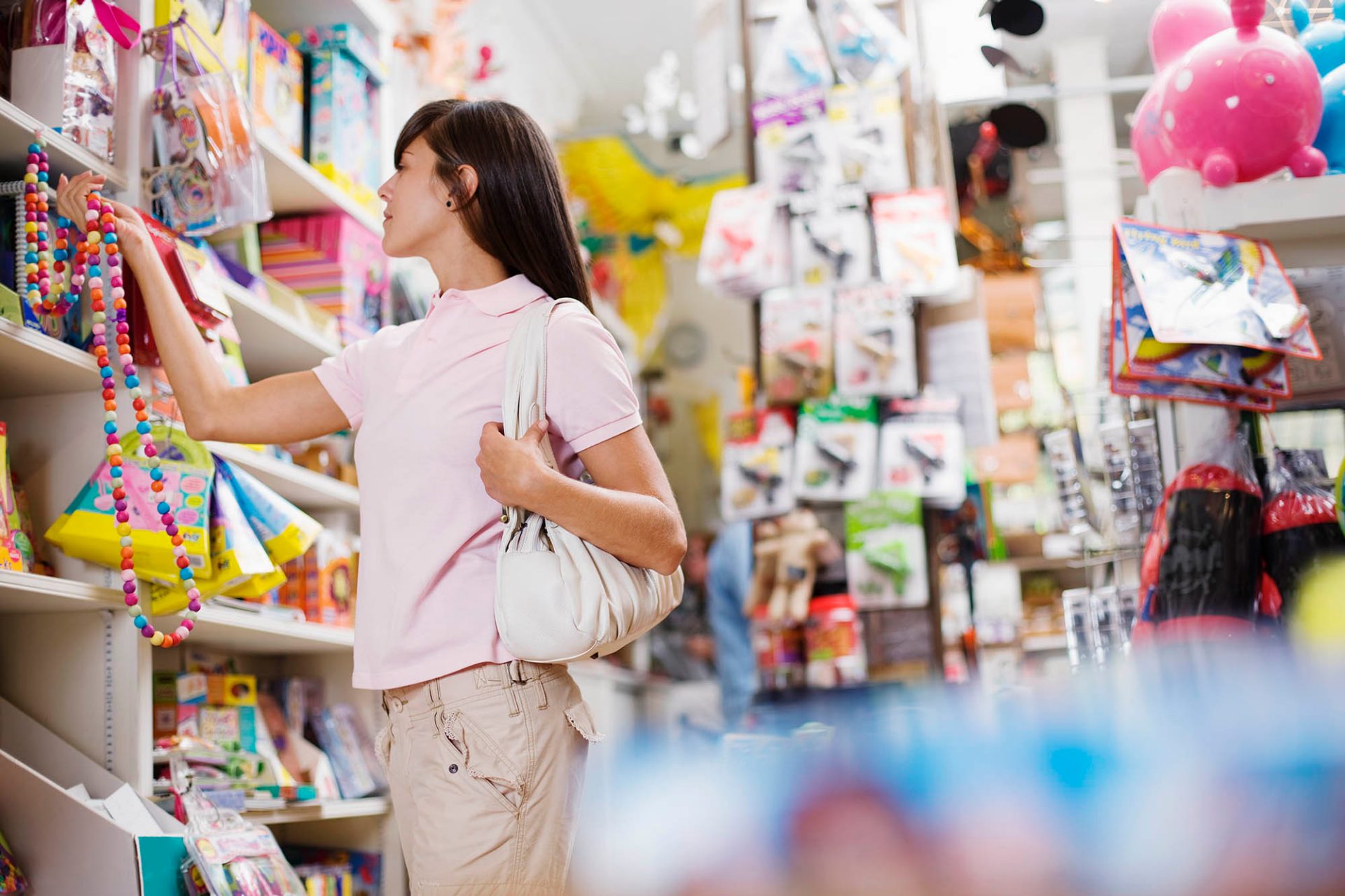 From toys to clothes, people on Twitter can't stop talking about what they're buying this holiday. Learn the biggest trends happening right now, so you can fine-tune your campaign and reach our engaged, receptive audience.
The holidays are a critical time for the retail industry, and brands across the country are fighting through the noise to entice customers and ring up sales this season. Our advice? Start with the people on Twitter. We're the number one platform for discovery, meaning our audience is actively searching for shopping tips, the latest deals, and product reviews.1 Because they're so engaged, it also means they're receptive to new messages from stores, brands, and products.
People on Twitter are also influential. They are 83% more likely to offer advice to friends and family about holiday gifts and 49% more likely to say they spend a significant amount of time researching gifts compared to people not on Twitter.2

Tracking the holiday fashion conversation on Twitter
At 607k Tweets per day, the fashion conversation is sizable enough to offer ample opportunity to any fashion marketer. We tracked the holiday fashion conversation to spotlight this season's emerging trends.
Animal prints
The conversation about animal print clothing has seen a 28% increase since October, with fashion enthusiasts taking to Twitter to share their ideas on how to style the popular print. Most of the Tweets are by women who want to pair their animal prints with other garments and accessories. Some of the most commonly Tweeted about items are coats and pants. And while much of the discussion has been around styling, some users are taking to Twitter to talk about how hard it is to find animal print clothing in the right size.
Tweed jackets
The conversation about tweed suits and jackets has increased by 41% since the beginning of the fall and is continuing to trend on Twitter. With winter well on its way, tweed jackets have become particularly popular among men on Twitter, who Tweet about buying tweed suits and jackets.
Stockings
As the cold weather sets in, stockings, high socks, and boots have started trending on Twitter. Most of the conversation is driven by women over 35 years old who are Tweeting about pairing their stockings with dresses or shorts. Some of the most Tweeted about colors are black and deep fall colors.
What does your fashionista want for the holidays?
While discussion around shoes and jewelry has remained relatively consistent, there has been a 9% increase in the volume of Tweets about clothes this holiday compared to 2017. Sweaters top the holiday fashion conversation.
Percentage of Tweets by topic of fashion conversation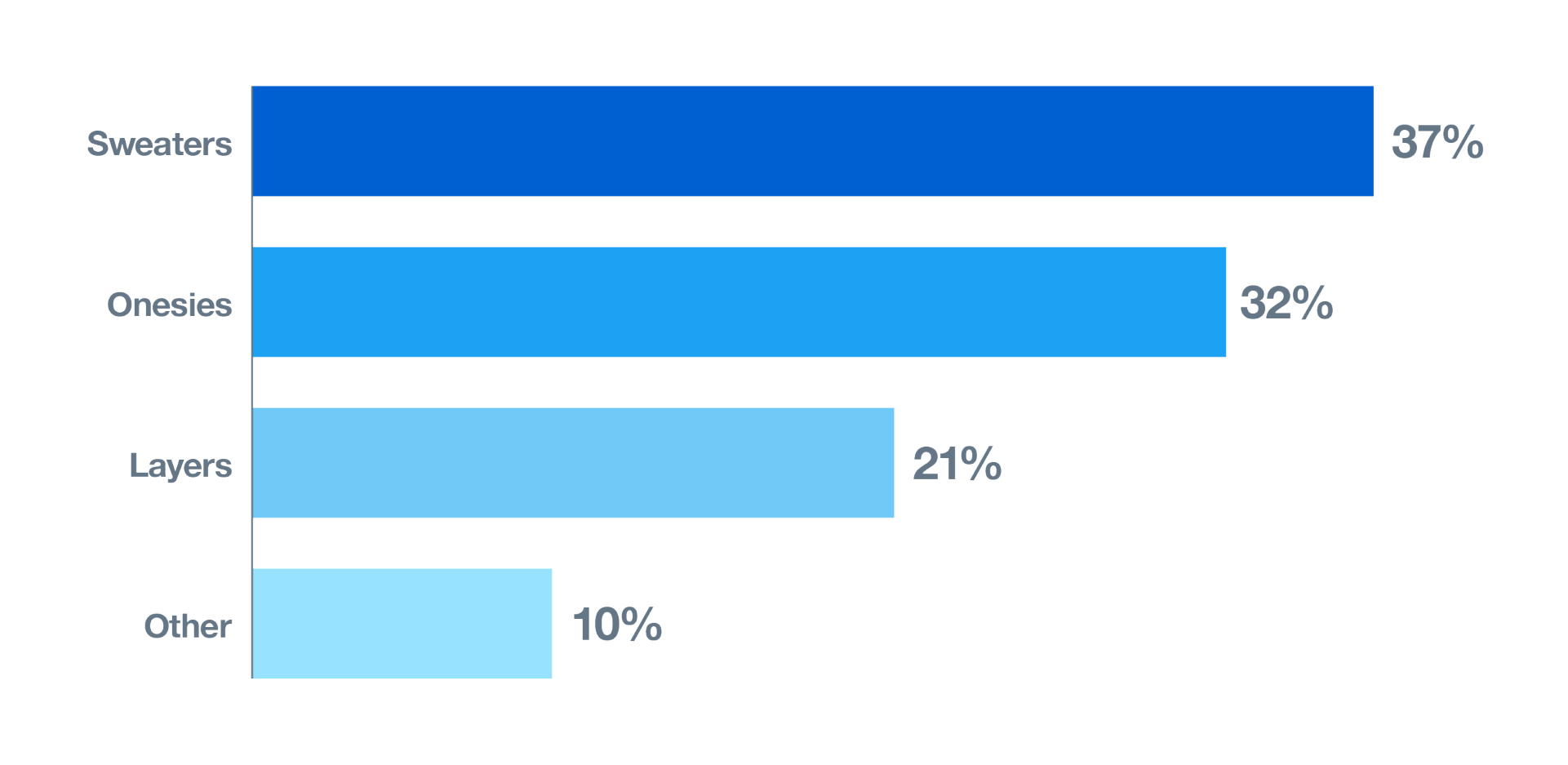 What do we know about holiday shoppers on Twitter?
They search for sales and styles. When talking about fashion this holiday season, people on Twitter are 15% more likely to be sharing ideas about fashion and posting about searching for their desired fashions compared to a major competitor platform. They're also 6% more likely to talk about searching for the latest deals or sales on Twitter.
They haven't started shopping for this year's holiday parties and events. Only 34% of holiday shoppers on Twitter surveyed say they've already purchased their outfits, while the rest say they've yet to start buying clothes, shoes, and jewelry for the holiday season. This means there's still plenty of time for fashion marketers to reach a receptive audience that's still considering what to buy. Fun Fact: Those who have yet to shop are specifically Tweeting about needing holiday party outfits and ugly Christmas sweaters.

They buy their outfits in-store. Based on their Tweets, people on Twitter prefer shopping for clothes in stores as it allows them to spend quality time with their loved ones. They Tweet more about shopping with family than with friends.


They're keeping it casual this year.
The majority of people on Twitter preferred to dress up for the holidays last year. This year, however, most people are keeping it casual. This indicates a shift in the way people are choosing to dress for the holidays, with most preferring comfort over style.
Percent of Tweets expressing holiday style preference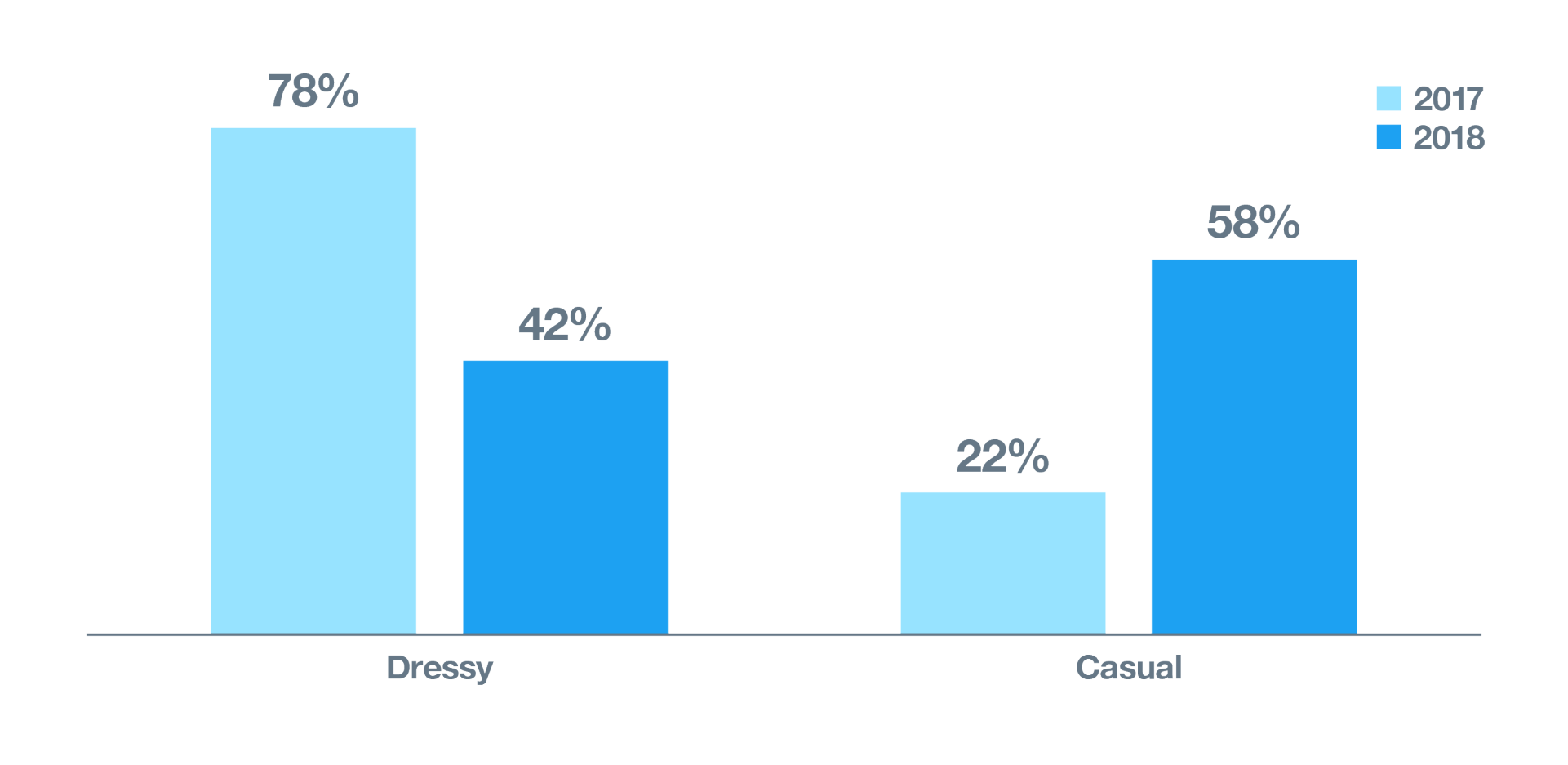 The hottest toys this holiday, according to Twitter
Holiday toys are a hot topic this year, with 621k Tweets per day in the United States. The audience skewed heavily male (69%) while women made up 31% of the conversation.
Among the different categories, board games are the most Tweeted items, followed by action figures and dolls.
Percentage of Tweets by topic of conversation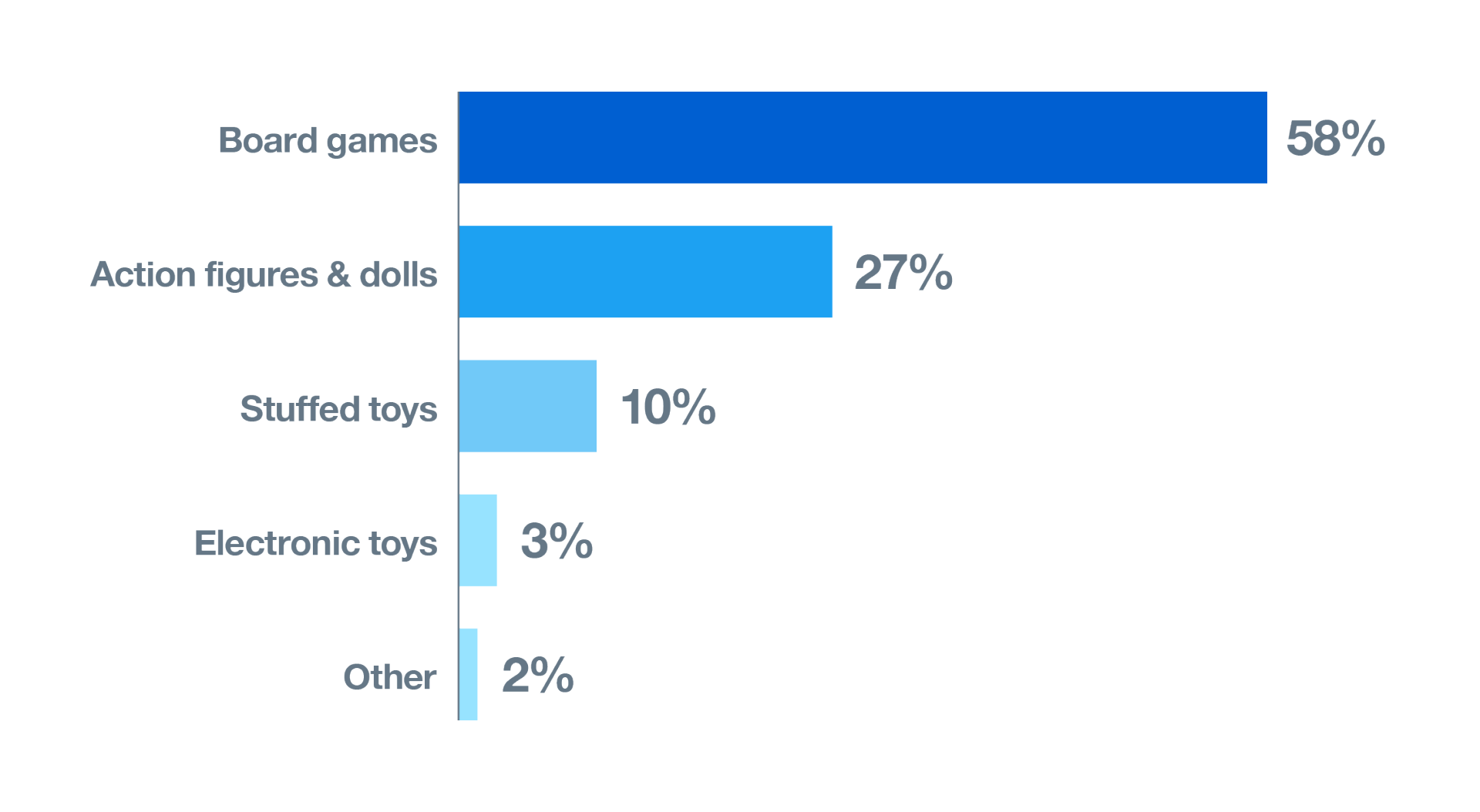 Chess and a millennial update to a classic board game are the most mentioned. Action figures based on popular superhero movies are also a popular choice among gifted toys.

Emerging toy trends this holiday season
Retro toys
As people start shopping for gifts for their loved ones, older people are Tweeting their nostalgic feelings for retro toys. This year, we saw a 22% increase in Tweets since 2017 expressing excitement and nostalgia around beloved old-school toys, with many users hoping for classic toys to return.
Interactive toys
Conversation related to interactive toys is also gaining momentum this holiday season: in fact, there's been a 46% increase in Tweets on the topic since mid-October. The discussion is driven mostly by women over the age of 35 who are Tweeting about the benefits of interactive toys for their kids.
Surprise elements
Brands are introducing the element of surprise into their toys, and Twitter users are loving it. Some of the hottest toys this year don't reveal which doll or animal is inside until you buy and open it. Most of the conversation around these products is driven by women. They are taking to Twitter to share their experiences with the toys and showcase any limited or special edition items their kids have opened.
Slime
Conversations around playing with slime has increased 4x since October. With the holidays approaching, parents are taking to Twitter to share their kids' wish lists, and slime is a popular request. Slime making has also been a hot topic recently. Teachers are bringing slime making into their classrooms, and there are moments even parents are getting in on the fun.
What does this mean for marketers?
As people on Twitter continue to drive the holiday retail conversation, marketers should plan campaigns around reaching this receptive and influential audience. Our audience is unique: they're telling us what they want to buy and how they plan to buy it. And even though Black Friday and Cyber Monday have passed, we know many people are still shopping well into December. Right now is a perfect time to get your message in front of Twitter's holiday retail audience.
The holiday conversation is in full swing, and brands should get in the spirit, too. By capturing the joy of the season while showcasing what makes your brand unique, you can become a central part of the holiday retail conversation on Twitter.
Twitter-commissioned study: Crimson Hexagon. Data is pulled from October 19, 2018 – November 18, 2018. All data is from public Tweets and posts only. Analysis is based on English language Tweets in USA.

Footnotes:
1 Twitter-commissioned study: Kantar/Millward Brown Intuitive Associations for Twitter, March 2017
2 Twitter-commissioned study: Twitter Insiders, 2018 Holiday Study, November 2018