Insights
9 ways brands can make live connections during Election 2016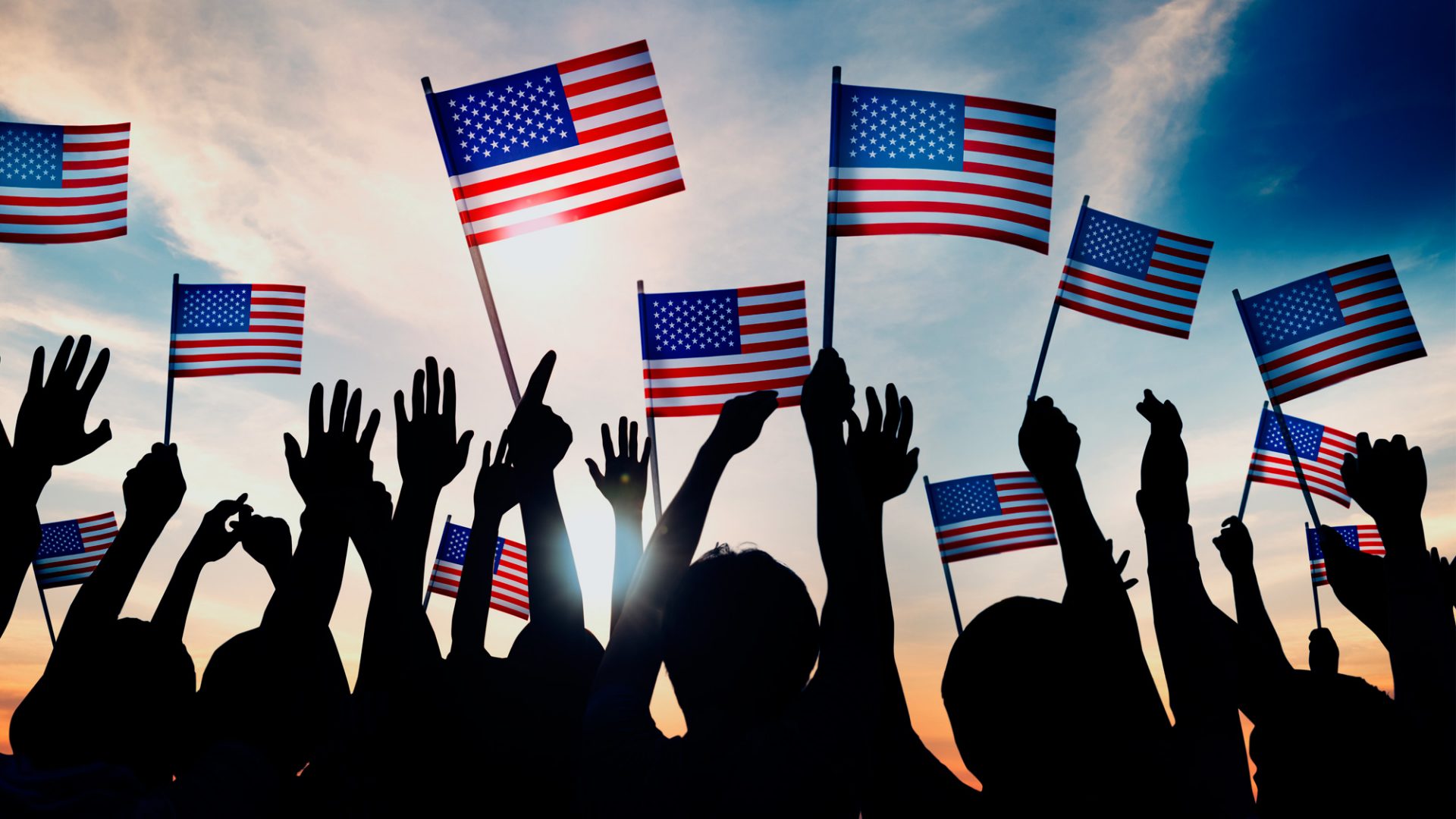 As the stage, the microphone, and the primary information source for the 2016 Election, Twitter is where people eager for news and politics go to feed their passion. 
This large and influential audience of consumers is incredibly engaged as well. They are actively seeking political content, are receptive to seeing more of it, and exhibit sustained interest that is valuable for all types of brands.
Whether your brand is a challenger looking to topple the front runner or an incumbent trying to maintain its lead, Election 2016 represents a prime opportunity to make live connections with consumers. The ramp-up to Election Day permeates social media and is the biggest sustained conversation on Twitter this year.
Here are nine ways your brand can tap into the huge potential of Election 2016.
Elections are a time of patriotic fervor. And since 93% of Americans consider voting an act of patriotism¹, expressing support for the United States — including its culture, ideals, and values — is one way to find common ground with this audience.
This is especially true for iconic American brands.
Budweiser changed the name of its flagship beer to America for six months, releasing a series of Twitter Videos highlighting core American values like freedom and grit.

2. Encourage political participation.
Elections can be polarizing, so encouraging nonpartisan engagement in the political process is a unifying action that can build goodwill and brand loyalty. It's also a meaningful way for brands to make an impact.

Iconic fashion brand Kenneth Cole regularly partners with Rock The Vote to encourage people of all political affiliations to get out and vote.
3. Seize the moment during key events.
People flock to Twitter during conventions, debates and major candidate appearances. In total, over 47 million Tweets were sent about the Republican National Convention and Democratic National Convention, leading to over 13 billion impressions (views on and off Twitter) of Tweets about the conventions². Brands prepared to join the conversation can tap into this highly engaged, live audience.

Hotels.com's Captain Obvious is "running" for president and live-Tweeted a #GOPDebate.
4. Share relevant expertise.
Because Twitter users are 1.3X more likely to convince others of their opinions³, brands positioned as experts can strengthen their standing and advance strategic goals by sharing their expertise with this highly influential audience.
Oppenheimer Funds joined the conversation during debates and primaries, sharing economic knowledge and investing advice while relating them to presidential politics.
5. Join the pop culture conversation.
Taking advantage of culturally relevant moments during an election can be a way to drive business forward. Savvy brands can seize these opportunities when they arise.

Air Canada tapped into American uncertainty around the election by capturing people Tweeting about moving to Canada with an invitation to #TestDriveCanada first.
Things can get tense during election season. As candidates debate serious issues, neighbors, friends, and even family members can find themselves taking opposite sides. By providing a lighthearted respite from the news, brands can endear themselves to consumers.

The YMCA #ZoeForPresident campaign reminded people that the Y provides social services, such as early childhood development. This is important for one-year-olds like Zoe, a potential future candidate.

Few things are as fundamental to an election as polling. It's a major way to boost engagement, too, with more than 2.5 billion votes cast in Twitter Polls since its launch in October 2015². Running a brand-related poll is a highly relevant, engaging way for brands to tap into the election spirit.

Grubhub wanted to know how people preferred their corn on the cob, so they put it to a vote using Conversational Ads and asked followers to choose between #Traditional and #Experimental.

8. Align with premium content with In-Stream Video Ads.
Election coverage will lead the news just about every day until Election Day. Twitter's In-Stream Video Ads connects brands with a broad yet targeted audience by aligning timely content from premium media companies.

AARP connected with an engaged election audience by running pre-roll video in front of premium content from partners.

9. Convert news and politics followers with Direct Response Ads.
Election 2016 provides countless engaged moments for brands to connect with their audience in real time and convert them into new customers. Considering there's a 3.2X lift in conversion rates for people who engage with Promoted Tweets², this is an especially powerful opportunity for news and politics-related products and services.

The Washington Post used Twitter to sell digital subscriptions following the Republican and Democratic National Conventions.

Twitter has become a primary element in the election cycle, reflecting in-the-moment opinions, passions, and perspectives to millions around the world. Connect with this massive, influential audience of eager-to-engage consumers, boost approval ratings, and unlock revenue to come out on top this November (and beyond).

Footnotes:
¹ Fox News poll, 2014
² Twitter internal
³ Kantar TGI, 2016